Leaders and managers have to create an environment where people can meet their potential. Furthermore, it is the leader's job to keep the team heading in the right direction. Most of the managers have their own superiors and what matters most to them is delivering results and meeting goals.
Setting goals is simply not enough to actually reach them. So, how can leaders or managers do all of these things without compromising the work environment within a team?
You need to have a strong system in place for everyday communication, reporting, team-building and management to make sure everything is moving in the right direction.
On the basis of Weekdone's customer case studies and different successful leadership methodologies we at Weekdone compiled these 7 steps which will guarantee successful outcome as a team.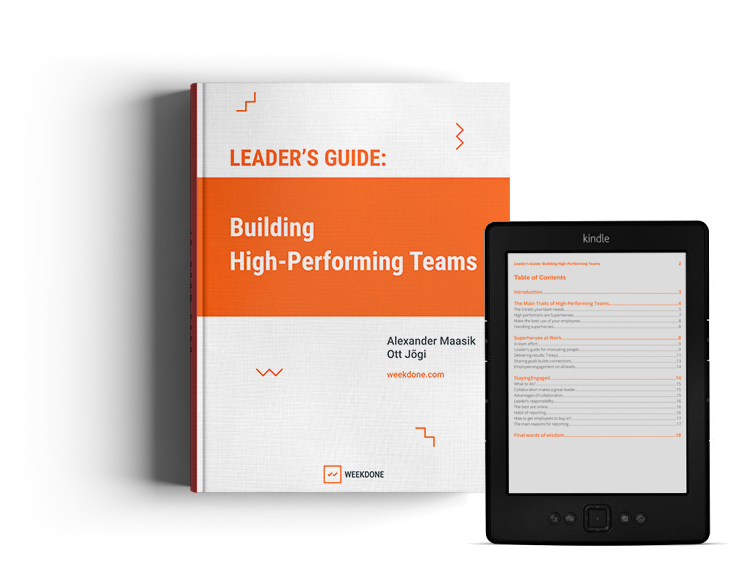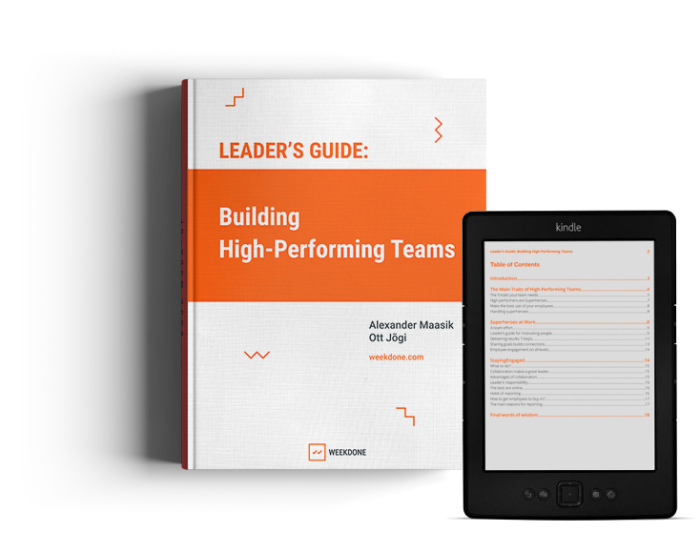 Step #1 Big picture and goals.
It is absolutely vital that everyone on your team understands the bigger picture and especially their role reaching the objective.
Step #2 Assign tasks according to each team member's strengths.
In order for your team members to be happy and most productive it is essential to play to their strengths.
Step #3 Sharing and generating ideas.
Teams are known to achieve better chemistry and results if there is a place or a forum to share ideas.
Step #4 Increase engagement by implementing methodologies.
One of the key parts of achieving your goals is repetition and a system that helps to keep the work process going.
Step #5 Constantly improve the work process.
Using PPP methodology helps to bring out the flaws and problems of your team's work process
Step #6 Encourage and motivate.
All of the methodologies and goal setting techniques are tools to help the team achieve better results, but we have to remember that we are dealing with humans.
Step #7 Give feedback and recognition.
On the last step we kind of touched the emotional side of a delivering results and there is one last thing leaders should not forget. Give your team members feedback and recognition.
All these steps are further explained in Weekdone's new eBook "Leader's Guide: Building High-Performing teams." You can download it for free from Weekdone's eBook page.