At Weekdone, we believe in always improving ourselves and our customers so that all of us can become better at what we do. Here is the list of the best in-depth leadership themed articles we've found this week. We hope you enjoy them as much as we did.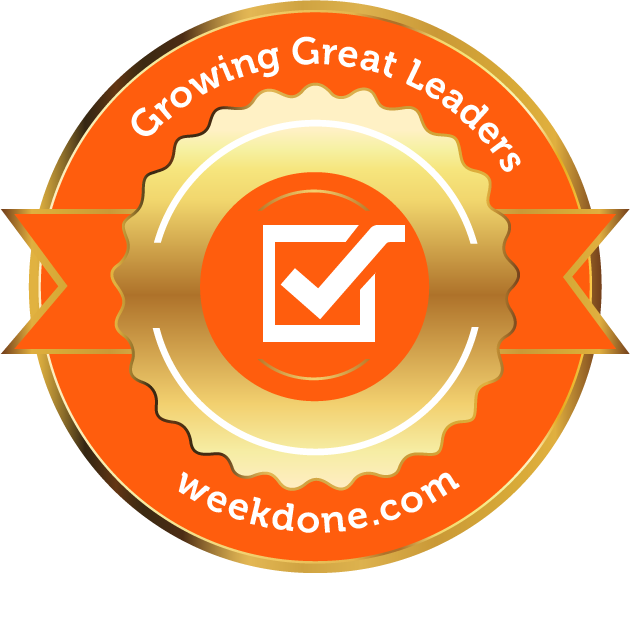 Human Intelligence
A story on how CIA does a job interview and what you can learn from it working in business. The article asks the fundamental question "what is intelligence?" The article's main idea is that "Venture capital has its own information gathering process. You can't search for it on Google or read it on Twitter. We are trying to obtain time-sensitive information on teams and technologies that no one else seems to think important. The future is present, but invisible on the surface. We have to gather it from a place unseen, where no one is looking."
3 strategies to get started with OKRs in your team
Objectives and Key Results (OKRs) are a great goal setting methodology. It is highly effective when implemented well in your company. However, like any leader knows, implementing a new system in an organization can be tricky. And the bigger your company, the more difficult it can be. As no goal setting system works unless your entire team starts using it. Here are three ways you can jumpstart the OKR adoption process and get all of your employees on board.
Consultants and writers are NOT entrepreneurs. But this will make you great at all three
What is the difference between being and entrepreneur, a write or a employee. While these roles are often similar, it is important not to confuse them. Dave schools shows that these roles have different goals, different aims. He also shows you how you can be all three at the same time without hurting your business.
Busy Doesn't Just Kill Strategy, It Destroys Companies
There is a big difference between being busy and being productive (or useful). Tina Eaton writes about how managers in Kodak were so busy with their work, they failed to benefit from the digital camera. The article's idea is that "hyper-productive and "busy" approach to business can overwhelm us to the point of detriment. Busy doesn't just kill productivity—it's a creative strategy strangler as well."
How to Handle Internal Communications Efficiently With OKRs
There are many theories on how internal communications can be handled in an organization. And systems that work in one place, may be totally useless in other companies. What all theories agree on, however, that it is leader's responsibility to make sure, employees have a clear overview of what is going on and what is expected from them.
I hope you like these articles as much as we do. And if you stumble upon a great article that we should feature here, let us know.