At Weekdone, we believe in always improving ourselves and our customers so that all of us can become better at what we do. Here is the list of the best in-depth leadership themed articles we've found this week. We hope you enjoy them as much as we did.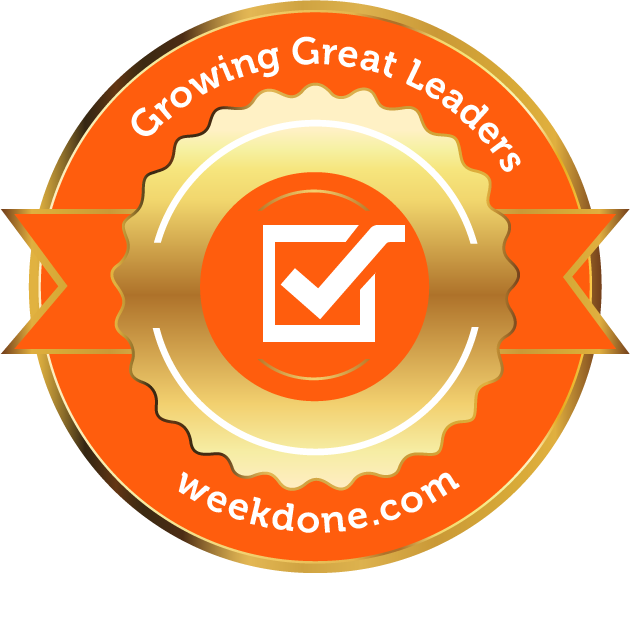 Keeping It Simple Is Smart When Setting Your Business Goals
Adopting the lean approach to goal setting is not easy. It comes with a variety of challenges, but what it provides well outweighs the negatives. Having a focused understanding of what everyone should focus on is critical to the success of any organization. Lean OKRs provide that focus and push you to move faster on your most critical goals. And they'll keep your company's processes simple.
The 3 Keys to Becoming Irresistible
John Gorman writes about what are the skills that make people irresistible. In work, in relationships, and in everyday interactions. H outlines "the three components that, when taken together, create a spellbinding supernova of a person — one who can command a room and control their destiny, one who can be both altruistic and intelligent."
How to Do Your Own Rules to Be Successful with OKRs
With OKR you set quarterly and yearly inspirational Objectives. Then you'll track and measure progress towards them with Key Results. As you complete your Key Results, you'll move your objectives forward.
However, working with hundreds of companies to implement OKR methodology over the years, we've noticed that every team and company has a slightly different approach to OKR. That is not a bad thing. OKR is a very flexible system. The challenge is figuring out how they methodology will best benefit your specific needs. Here are a few examples.
The 3 Most Important Things I Know About Consumers I Learned From Bartending
Kris Gage, a digital marketer, shows you what she has learned from bartending and how it is similar to marketing. After all, people are people. Some core principals always apply. As she puts it: "People want to like you. They want others to like them. They like to like themselves."
How to Sell Your Startup for a Big Payout
"There is always a bigger fish." Dave Schools tells a story of Kim Garreth, a startup founder started her company early on and went through many acquisitions. The story is a practical one, offering rare insights to founders who are thinking about selling their company. The story shows that successful entrepreneurship is rarely straightforward or serene. Instead, it requires is a driven, tenacious person of grit.
I hope you like these articles as much as we do. And if you stumble upon a great article that we should feature here, let us know.