At Weekdone, we believe in always improving ourselves and our customers so that all of us can become better at what we do. Here is the list of the best in-depth leadership themed articles we've found this week. We hope you enjoy them as much as we did.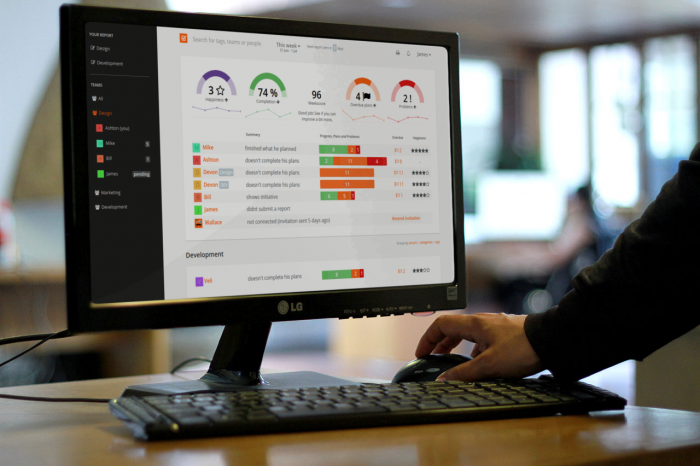 Be Productive, Not Busy. Guide to Workplace Efficiency
Being busy usually means that you have a growing list of tasks that you finish one by one while new tasks pile up. There is usually an inkling hope that at some point all your tasks will get completed. They will not… And honestly, your job isn't dependent on if you make it through your task list, especially if you are a manager. This is the key to being productive, not busy. The key to being successful, not overworked. The key to being over achiever and still having a work-life balance. Pretty great, right?
Ordinary People Focus on the Outcome. Extraordinary People Focus On the Process.
Anthony Moore writes that "Pressure isn't real — it's just the stress you put on yourself in your head. Pressure is the result of limitations we put on ourselves to produce outcomes we don't control. When we focus on the outcome, we begin to expect things out of our control, which sets us up for failure." If you focus on the outcome, you'll never be great. If you want to succeed, you need to stay focused on the process you are going through.
We fired our top talent. Best decision we ever made.
It is great to have a genius in your team. Someone who can do more than rest of your team combined. Someone who can easily fix complex problems and inspire your team. If, however, that person can't play as part of a team, you might be in trouble. As Jonathan Solórzano-Hamilton shows us, these geniuses might b more trouble than they are worth.
11 Digital Marketing Trends You Can No Longer Ignore in 2018
There are many new digital marketing trends and strategies that are evolving in the current high-tech era. Single Grain's blog writes about the marketing channels and methods you should shift your focus to stay in competition. It is an exciting time for marketing but it will take courage to try something new.
Seven Steps to Startup Solvency
Entrepreneur Alexander Muse gives some advice on what to do when you find your startup running out of funds. More than 90% of early stage startups find themselves with two weeks of cash in the bank at some point in their existence. Here are 7 steps to do, when you get to this point.
I hope you like these articles as much as we do. And if you stumble upon a great article that we should feature here, let us know.