At Weekdone, we believe in always improving ourselves and our customers so that all of us can become better at what we do. Here is the list of the best in-depth leadership themed articles we've found this week. We hope you enjoy them as much as we did.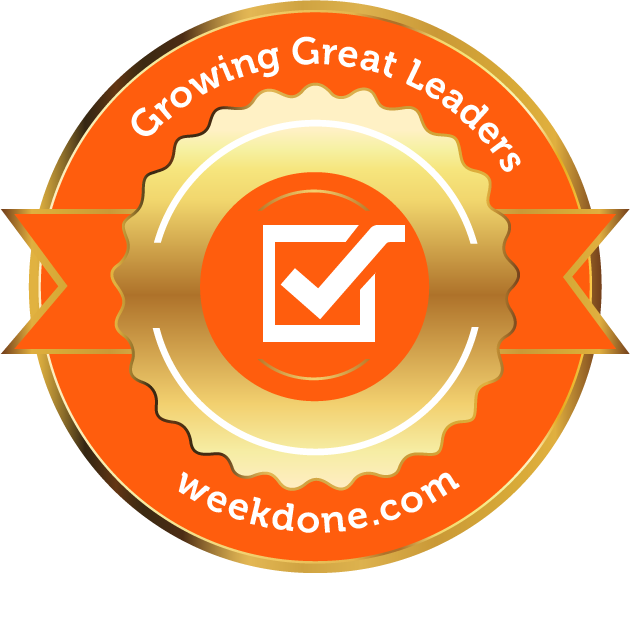 Guide: How to Set Up OKRs in Your Company
If you have just finished reading John Doerr's "Measure what matters", or any other OKR book, you may be filled with a lot of enthusiasm to start using OKRs right now. Not so fast. In order for OKRs to work, they must be set up correctly. In working with thousands of clients we've put together an optimal timeline for implementing the OKR system.
A Guide to AQ: How to Strengthen Your Company's Ability to Manage Change
As technology continues to dramatically expand the capabilities of human and business, companies must grow and adapt alongside. This article from Hellosign is about adaptability quotient, which measures the potential to acclimate successfully to a new environment.
The Undervalued Purpose of Work
Gustavo Razzetti writes that every job has a meaning. This article is about balancing the human aspects of work with technological advancements. He encourages us to decide what sort of world we want to live in and design a human-centric world.
How to Make a Dent in the Universe
Zat Rana writes that: "Making a dent in the universe has nothing to do with associating your name with something other people admire or signaling your competence relative to those around you. It's about carving a piece of yourself into the fabric of reality in a way that gets more and more honest as time goes on."
Finding Your Purpose as a Creative
Creative builder Hannah Moyer writes about realigning yourself and figuring out what you are doing. She tells us that "You need to take time to create just for you, before giving yourself to others. Self-care isn't just a buzzword; it's essential to the creative life."
I hope you like these articles as much as we do. And if you stumble upon a great article that we should feature here, let us know.