At Weekdone, we believe in always improving ourselves and our customers so that all of us can become better at what we do. Here is the list of the best in-depth leadership themed articles we found this week. We hope you enjoy them as much as we did.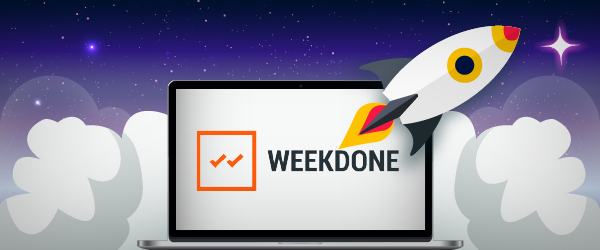 Exxact Corporations on How They Grow with OKRs
We did an interview with one of Weekdone`s long-time users, the Marketing Manager of Exxact Corporation, Michael Hwang. He said that, "Weekdone has done a lot for us. When we started, we had about 30 people and not much reporting going on. Because, when you're a small company, and you need to wear a lot of different hats, reporting is the last thing you want to do. Weekdone has made it into a seamless process."
Executives & Implicit Bias: It Affects You Too!
Leadership expert and retired FBI agent Michael Bret Hood writes that " because of the way your brain works, there is no way to ever completely get rid of your biases, and in some cases, these biases, despite their negative connotation, save your life. Training, however, can sometimes help you recognize what some of your hidden biases are as well as teach you how to mitigate the potential effects of these biases."
The Power of the Brain.
Brian Rendine, Director of Program Development at United talks about the pink elephant. More importantly, he talks about the mental aspects of jobs and workplace and how you can better prepare for different scenarios that come up when you're in a leadership position.
How to Fix a Struggling Company Culture
Dr. Rick Goodman asks the question, what to do, when your company's culture is suboptimal and offers ways to improve your team and fix the problem. He talks about how culture "can be a tool for recruiting, how it helps with engagement, how it improves performance, how it gives your business a competitive edge."
Meetings that don't suck: the agenda.
Most meetings suck. The Arrington Coaching blog offers you ways to improve them and run effective meetings. This article answers the questions: "How can you lead more effective meetings that get your team on the same page, clarify expectations, include accountability, and set everyone up to succeed?"
I hope you like these articles as much as we do. And if you stumble upon a great article that we should feature here, let us know.