AtWeekdone, we believe in always improving ourselves and our customers so that all of us can become better at what we do. Here is the list of the best in-depth leadership themed articles we found this week. We hope you enjoy them as much as we did.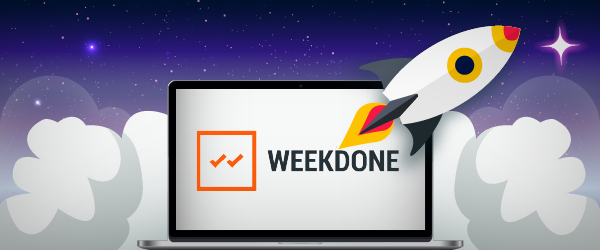 Having Inclusivity in the Workplace Year-round
What will they do next? Sales and Marketing and Leadership teams have come to realize the largely untapped market that LGBTQ+ folks have. This, like anything else that is trending, led to many transparent, bare minimum efforts to sell "Pride Month." But this problem isn't just limited to LGBTQ+ members.
What you can to help engagement grow
Wally Bock talks about how to build better conditions in your companies. "Engagement is more like a plant than it is like a building. It grows, you don't build it. The best way to help it grow is to create an environment where growth can happen." He lists a lot of small ways you can make improvements.
5 Signs You're Becoming An Irrelevant Leader
Carey Nieuwhof writes about having an impact on the people around you. "Relevance matters for one reason: it's permission to speak into the culture. Our culture has a habit of not listening to people it deems irrelevant."
8 Tips for Effective Leadership
Abhi Golhar says that "no matter where you are in your career, it's never too early or too late to start or continue to develop your leadership skills. Leadership is often described as a set of skills that can be enhanced and trained." From his experience, he draws some good advice on how to be more effective in your work.
How can HR become more business relevant?
In his Digital HR Leaders podcast David Green asks the question: "how can HR become more business relevant?" They discuss it with Nick Holley, Director of Learning for the Corporate Research Forum.
I hope you like these leadership articles as much as we do. And if you stumble upon a great article that we should feature here, let us know.