At Weekdone, we believe in always improving ourselves and our customers so that all of us can become better at what we do. Here is the list of the best in-depth leadership themed articles we found this week. We hope you enjoy them as much as we did.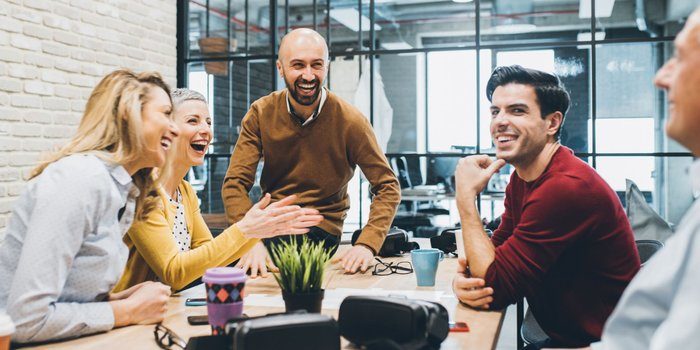 Project Management OKR Examples – OKRs vs. Projects
For project managers, OKRs (Objectives and Key Results) offer many benefits. These include increased focus and productivity as well as better transparency and alignment with your team. But when it comes to setting OKRs, project managers often have a difficult time. There's a tendency to do what they do best and write project plans instead of OKRs.
How many factors should you rate when conducting quality assurance?
Valentina Thörner writes about quality assurance and discusses the factors people in leadership need to asses as part of the process. It is an important topic. As she says: "Behind every great support team, there is a great conversation review process – aka customer service quality assurance."
Empty Conference Rooms: The Good, The Bad, & The Ugly
Tina Eaton talks about how meetings should be managed in a company. The problem of ineffective meeting room usage can cost companies a lot of money and waste a lot of time for employees. She offers some solutions to consider.
Counteroffers Don't Work – Here's Why You Shouldn't Make or Accept Them
Robert Glazer, the founder and CEO of Acceleration Partners talks about counteroffers when employees plan to leave their jobs. His message is clear: don't make them to your employees and don't accept them from your company.
Top 4 Coaching Methods for Leaders
Harry Novic talks about different methods used in leadership coaching. He says that "different methods have developed over time with a different set of approaches. The future will bring us standardized and regulated coaching methods"
We hope you like these articles as much as we do. And if you stumble upon a great article that we should feature here, let us know.