At Weekdone, we believe in always improving ourselves and our customers so that all of us can become better at what we do. Here is the list of the best in-depth leadership themed articles we found this week. We hope you enjoy them as much as we did.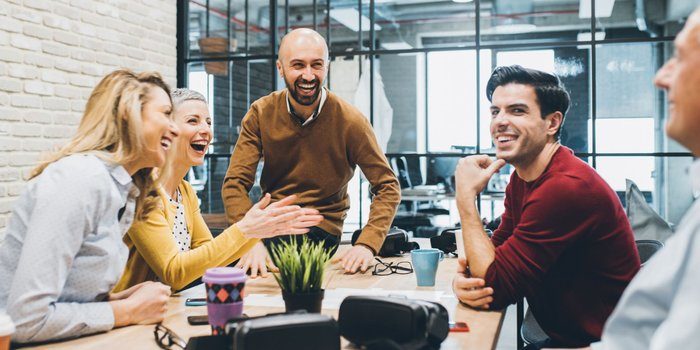 How to Make an Impact At Your New Job
So, you've got a new job. Congratulations! You passed the tests and interviews, survived the nerve-wracking wait for your phone to ring and are ready to start your first day and prove that you're as good in real life as you are on paper. Now, if only you understood the culture, the communication and the internal systems your new team uses. Luckily, I have some tips on how to make those potentially bumpy first weeks a bit smoother.
4 Reasons Why Empathy Is Essential for Excellent Leadership
Joanne Trotta writes about empathy in leadership. She says that "I believe it is a subject that deserves greater attention in our current landscape. In fact, I would go so far as to say there is an empathy emergency happening in our world."
How Many Objectives Should Your Company Have to Become Efficient?
Luis Gonçalves talks about OKRs and setting objectives for your business. He says that "When setting an objective, you need to push yourself to the limit. Be ambitious! Do not set goals simply to sustain the existing way of doing things. Be one or two levels higher than where you were a month or a quarter before."
How to Use Marketing Automation for B2B Content Creation
Jessica Thiefels talks about automating your content creation and give practical tips on how to do that. "Marketing automation for B2B efforts is not relegated to CRM and sales emails. It can be used to create great content too. "
When You Leave a Company, Don't Take This Huge Career-Damaging Blunder
This article is about leaving your job and exit interviews. It offers a few tips on how to approach it and what you shouldn't do in your exit interviews. "You may be tempted to respond to these questions with some cogent reasons and heartfelt suggestions. You may even be tempted to vent about your boss or some other corporate blister. But resist those temptations."
We hope you like these articles as much as we do. And if you stumble upon a great article that we should feature here, let us know.