Happy Halloween! At Weekdone, we believe in always improving ourselves and our customers so that all of us can become better at what we do. Here is the list of the best in-depth leadership themed articles we found this week. We hope you enjoy them as much as we did.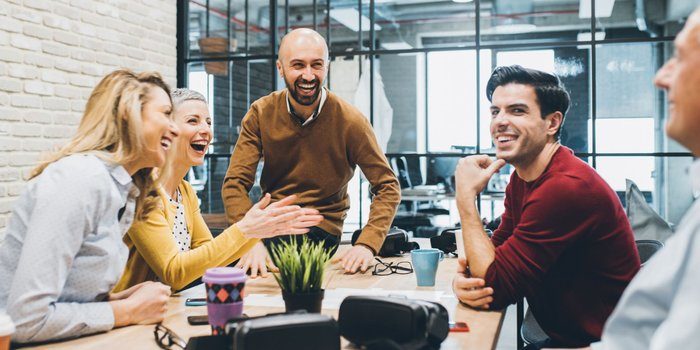 What Halloween Teaches You About Leadership
Whether you're going to a party or have kids you have to rope into their costumes and smear oily paint across their faces, Halloween is a holiday you shouldn't be sleeping on. Halloween, like pretty much all social holidays, also has some crossover lessons with how to be a good leader.
A Full Guide to the HR Generalist
AIHR Digital blog talks about the most varied HR professional. This is the first person hired to deal with the HR concerns in a company. "As the job title suggests, this is a person with a broad range of responsibilities instead of a specialized line of work. The HR generalist thus covers most of the HR functions, including hiring, compensation and benefits, HR administration, and other tasks."
Inside Whatagraph: Our Journey with OKRs
Whatagraph shares their personal case study on how they started using the Objectives and Key Results (OKR) methodology. "To reach sustainable growth with the somewhat limited resources that we (and most startups) have, we had to keep the team focused. Not just on their own projects and tasks, but on the overall company goal. So we decided to implement Objectives and Key Results (OKRs)."
Organizational Change Is Hard. Here Are 5 Ways to Make It Easier
CEO Bruce Eckfeldt talks about something everyone in leadership struggles with: how to make changes in teams and companies. "People and organizations do not change easily. There is a significant amount of resistance to new ways of working and thinking. With change, comes risk and uncertainty, so it is natural for people and teams to be hesitant."
What are the top digital transformation trends in 2020?
It is time for leaders to start thinking about 2020. This article tries to predict some of the digital trends we can expect. "In order to deliver superior customer experiences, companies need to focus on having a data driven culture, use AI and machine learning technologies in multi cloud environments to leverage network effects within their ecosystems by partnering with IT and using the power of APIs."
We hope you like these articles as much as we do. And if you stumble upon a great article that we should feature here, let us know.