At Weekdone, we believe in always improving ourselves and our customers so that all of us can become better at what we do. Here is the list of the best in-depth leadership themed articles we found this week. We hope you enjoy them as much as we did.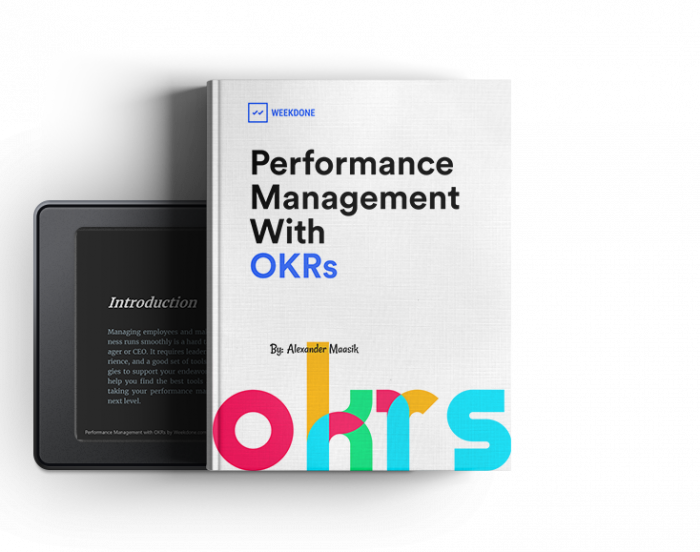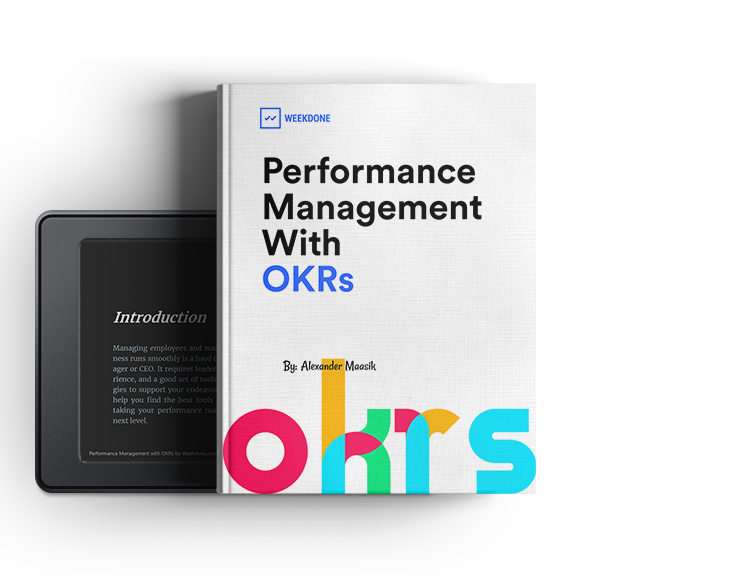 OKRs as a Performance Management System (E-Book)
In this book, you'll learn how to better understand your company and team. We also cover how to handle your internal communications. Finally, we provide you with the tools to recognize which goal setting methodology is best for you. Though OKRs are our focus, we also cover approaches like balanced scorecards for you to compare with Objectives and Key Results.
Do You Love Numbered Lists? Here Are Some Lists to Help with Your Habits.
Author Gretchen Rubin talks about his book "Better than Before". The book is about breaking habits and improving oneself. As she writes: "With habits, and happiness, and everything else, I've always been attracted to organizing information according to numbered lists — this process helps me think clearly and remember better."
Move outside your own sandbox or stop complaining, Internal Communicators
Stephen Welch talks about the relationship between communicators and company leadership. "In my experience, very few HR people, very few communicators, and very few people in functions generally have developed a really strong sense of business acumen of how the organization creates value for customers and shareholders."
Why Purpose—Not Passion—Should Guide Young Professionals
Author and professor Nicholas Pearce writes: "Character is forged in the face of adversity—there are no shortcuts. And when that harsh reality sets in, it can leave happiness-seekers feeling hoodwinked, empty, and rudderless. The very adversity we often wish to circumnavigate has the potential to produce within us the grit, resilience, and character we need to flourish as human beings "
SMART Objectives Template – Free Worksheet
The SMART goal model is a well established goal setting system to double-check the plausibility of any potential business objective. SMART itself stands for: Specific, Measurable, Attainable, Relevant, and Time Oriented. We've provided an editable and printable SMART objectives template to go through before you implement your goal. Writing down goals is, after all, one of the big keys to remembering them.
We hope you like these articles as much as we do. And if you stumble upon a great article that we should feature here, let us know.