At Weekdone, we believe in always improving ourselves and our customers so that all of us can become better at what we do. Here is the list of the best in-depth leadership themed articles we found this week. We hope you enjoy them as much as we did.
The Best GTD Weekly Review Check List for Leadership: With Free PDF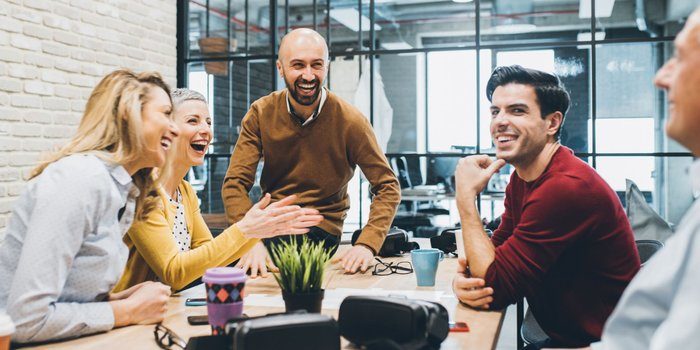 GTD (Getting Things Done) is a time management strategy. It was introduced in 2002 by David Allen. The main purpose of GTD is to focus on what tasks are important. You do this by writing them down externally and actively thinking through them. So, we've created a GTD weekly review checklist to help leaders better understand the methodology.
So you read "Measure What Matters"​ and you gave OKRs a go. So how do you avoid those soggy bottoms?
OKR expert and trainer Roger Longden talks about the impact John Doerr's book has had on the industry and leadership over the last 12 months. "The risk with books like MWM is that a little knowledge becomes a dangerous thing, eagerness gets a grip, you sweat blood creating your first OKRs and then…… not much changes! "
Five Steps to Agency Growth Without Creating More Content, Part 1
Gini Dietrich from SpinSucks talks about content and content marketing. She writes that if there is anything I've learned in the past 13 years of blogging, it's that more content does not mean more return-on-investment. There are certain kinds of content that have better ROI, and there are certain ways to use it that generate better results. But to figure out how that might work in your business—or for your clients—we first have to take a step back and look at the other things that are getting in our way."
I Chose Happiness Over Money and It Worked
Entrepreneur Jessica Thiefels shares his personal experience on building her business. She writes: "With belief in yourself, commitment to the work, and a keen eye for what opportunity looks like for you, you'll find yourself making more than you ever imagined sooner than you ever hoped. And more importantly, you'll be happy while you do it."
How To Make Conflict More Productive And Beneficial For Your Team
This leadership podcast with Dr  Liane Davey talks about the essence of conflict. "Conflict is something most of us tend to avoid because we view it as being negative and counter-productive. But what if we're seeing this wrong? Could conflict actually be productive and beneficial for our team?"
We hope you like these leadership articles as much as we do. And if you stumble upon a great article that we should feature here, let us know.