At Weekdone, we believe in always improving ourselves. It is good to spend it learning new things and reading insightful article. Here is the list of the best in-depth leadership themed articles we found this week. We hope you enjoy them as much as we did.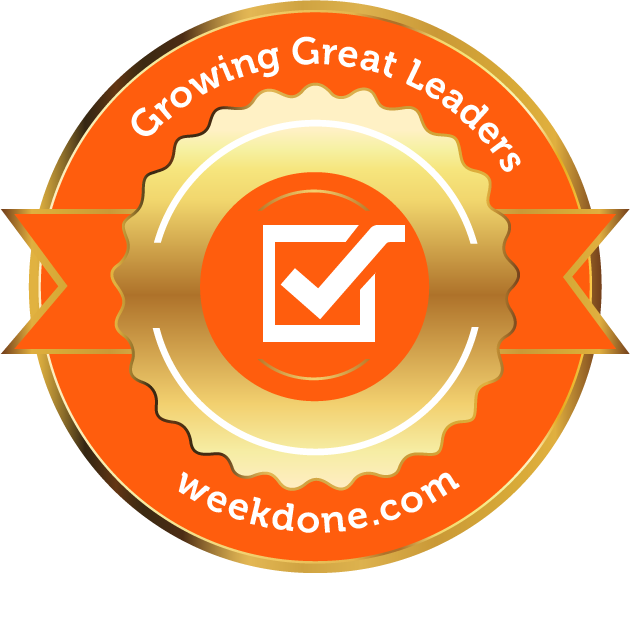 5 Tips for Effective Virtual Team Leadership
There are plenty of benefits that come with having employees work outside of the office. However, if you want your remote workers to truly benefit the company, and benefit from your leadership, they need to have a clear idea of what's going on.
New Year And Decade: Why Being Patient Will Be Your Most Important Resolution
Business leader Mark Hall looks back on his decade. And he comes to a conclusion that "committing to something for the long-term can produce unfathomable results." He says that "on the surface, this concept sounds self-evident. However, seeing what's happening in our modern era of instant gratification, comparative social statuses, and unrealistic expectations, I know this lesson is more important than ever."
Buzzwords, De-buzzed: Why M&A Is Heart Of Digital Transformation Strategy.
The Ramkumarssite blog writes that "There is rising competition from innovative startups formed on the latest technologies. The foremost reason is that the pace with which businesses require to transform their portfolios cannot succeed without M&A. Simultaneously, firms are likewise doing divestments to unlock the capital needed for acquisitions. "
20 Influencers Predict What Lies Ahead for Communicators in 2020
Michelle Messenger Garrett looks at the future of Communications Leadership. And reports what industry influencers predict for the next year. The article has a lot of insightful advice leaders should take note on. 
Journalist Tricks And Traps: 10 Types Of Questions To Prepare For Before An Interview
The Media First blog gives tips and tricks on how to talk with reporters. Something that start up leaders are often really bad at. "Even the most experienced interviewee needs to stay on their toes, look out for tricky questions and make sure 'the story' is their key message. Sometimes these questions are inquisitorial, as the reporter seeks information. On other occasions they might be accusatorial as he or she asks the interviewee to defend their position."
We hope you like these articles as much as we do. And if you stumble upon a great article that we should feature here, let us know.