At Weekdone, we believe in always improving ourselves and our customers so that all of us can become better at what we do. Here is our list of the best leadership themed articles we've found this week.
We hope you enjoy them as much as we did.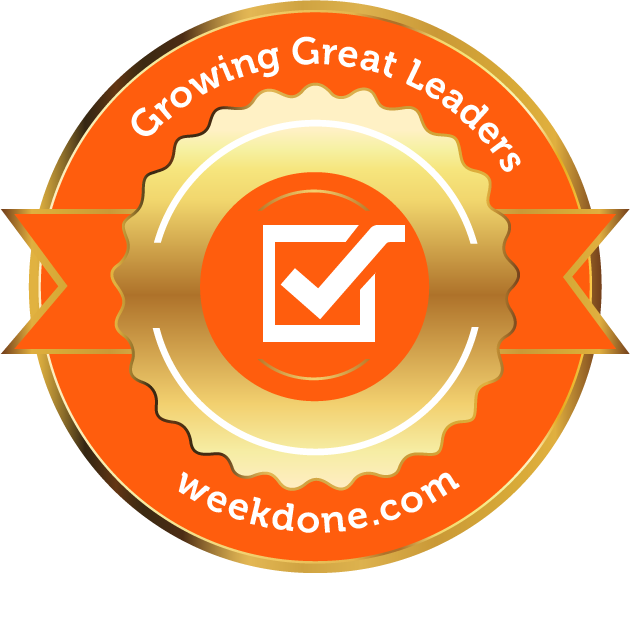 If You Want Your Team to be Successful Stop Treating Them like Kids
Gustavo Razzetti writes about how leaders need to trust their people more if they want their teams to mature and take initiative. To grow a company, you must have a mindset where you treat your employees as grown-ups and trust them.
How to Give Better Feedback to Your Employees Faster
To give good feedback you need to have a firm understanding about what is going on in your team. This requires an effective reporting solution. Weekdone is the perfect platform for automatic reporting. It let's employees inform you on what they are doing without having to spend time filling out annoying, long reports. Henry Mason, Managing Director of TrendWatching told us that "automated status reports save our managers up to 4 hours a week".
How do you train new managers?
Claire Lew, CEO of Know Your Company summarizes feedback she got for the question "How do you support your new managers?" The article offers both many good book titles for new managers and methods to support your new team leaders.
The Who's and Whys of Your Startup Will Determine Whether it Lives or Dies
Brian Brewington shares his observations from working with small businesses for years. He has some very good observations and thoughts you should read before starting your business. For instance, he points out that " they [people] ignore the work and zoom in on the benefits. They see the light but not the dark tunnel that led to it"
9 Best Tools for Remote Teams
Having some or all your staff work from home has many advantages. One of which is the reduction of both time and office costs. Remote.co tells us, employees who work from home save a lot of time by not commuting and are more productive and healthy than those with long commutes. Remote workers take fewer sick days and are happier. However, managing a remote team can be tricky. It is harder to connect with people and understand their needs. A lack of face-to-face time makes it difficult for employees to work as a team.
I hope you like these articles as much as we do. And if you stumble upon a great article that we should feature here, let us know.