At Weekdone, we believe in always improving ourselves and our customers so that all of us can become better at what we do. Here is our list of the best leadership themed articles we've found this week. This time they focus on mostly on how to improve yourself and enchant your team.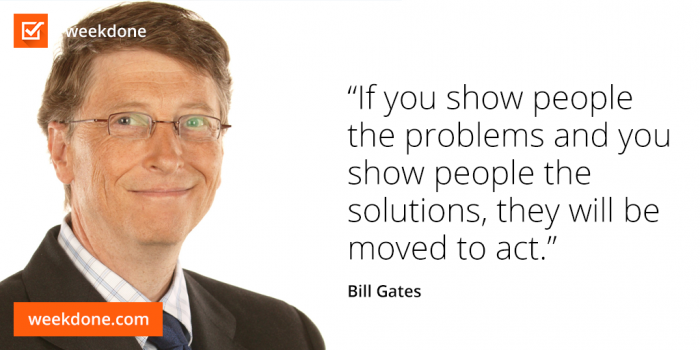 We hope you enjoy them as much as we did.
Benjamin P. Hardy writes about the importance of self-improvement. He argues that in order to do great things, you can't wait for the circumstances to magically improve. You must improve yourself and become the person who does great things. He has 15 good ways you can do that.
Key Performance Indicators (KPIs) have been a reliable methodology for measuring performance in the workplace for a long time. Like me, many managers have used them for years. And while they still work, like all things, they need to evolve in order to stay competitive in the global market.
Peter Gasca talks about how to best explain the difference between marketing, branding and advertising and how you, as a leader, must understand the difference and use it to best communicate with your clients.
This difference is something that comes up every time I talk about my work and it's great there is this article you can use to explain the topic.
Jeff Bullas is an expert of growth and digital tools. Every leader should take a look at his blog from time to time.
In here he speaks about the project management tools you can implement to faster reach your goals. He also brings up an important point: "Before you start looking for the perfect project management tool, make sure you have properly evaluated your budget, needs and the demands of your different projects"
In the Lucid Meetings blog,  Elise Keith gives you tips and tricks on how to use the Real-Time Agenda technique to have faster, more productive meetings. I have used similar concept from time to time and strongly believe that it works.
I hope you like these articles as much as we do. And if you stumble upon a great article that we should feature here, let us know.