At Weekdone, we believe in always improving ourselves and our customers so that all of us can become better at what we do. Here is our list of the best leadership themed articles we've found this week. This week we focus on big projects and hard work. There is nothing scary in that.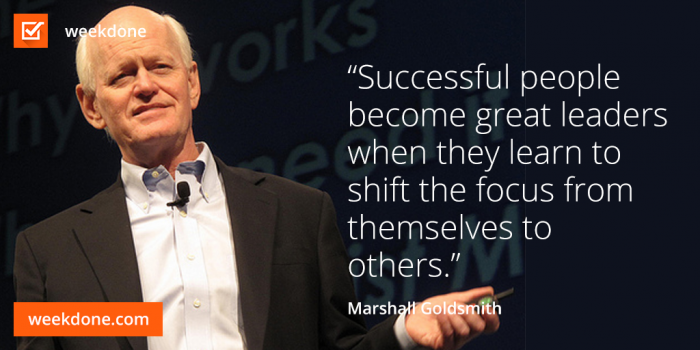 We hope you enjoy them as much as we did.
7 Honest Reasons Entrepreneurs Fail (That Have Nothing to Do With Their Ideas)
Entrepreneurship is not only about having a game changing idea. It is much more about your character, discipline and the ability to work hard. Before launching your own start-up, you should take a look at this list by Nicolas Cole, the founder of Digital Press, to make sure you have what it takes.
The first bite of the elephant: break down your vision to build sooner and with confidence
Taking on huge ambitious projects is scary. Often we don't know where to start, or how to tackle big problems. Katie Cerar breaks down the "elephant" and offers some rules that help you work on your biggest ideas.
10 best work productivity apps to organize your work
There are a lot of applications out there to make your life easier and increase your productivity as a leaders or team managers. Many apps look very similar at first glance. However, the small differences guarantee that there is a perfect fit for every team. You just have to find it.
Find the biggest problem worth solving with these three product rules
When building a new product, there are a lot of things you need to think about. And a lot of mistakes that can be made. Hiten Shah write about hi own experiences with two failed (but cool) products and what rules that influenced him to set for future work. An interesting and useful read when you are working on something new.
Why Imagination is your Superpower and How you Can use it to Change the World
This is an inspirational piece by investor and entrepreneur Chris Herd. Imagination is the biggest weapon in humanity's arsenal and each of us can wield it. As he says himself: "Each of us is equal in the eyes of the future of humanity. Reverence will be bestowed dependent on the contribution we make to progress." If you don't fulfil your dreams, no one else will.
I hope you like these articles as much as we do. And if you stumble upon a great article that we should feature here, let us know.