OKR Goal Tracking & Status Reporting
How to claim this offer
Step 1 – Register
Register for Weekdone.
Step 3 – Apply discount
Enter the code BF2020 in discount and click on "Apply discount code".
Step 4 – Subscribe
Click on "Subscribe" and choose your package. The discount will be applied to these prices. Click Subscribe again and complete checkout!
Weekdone Features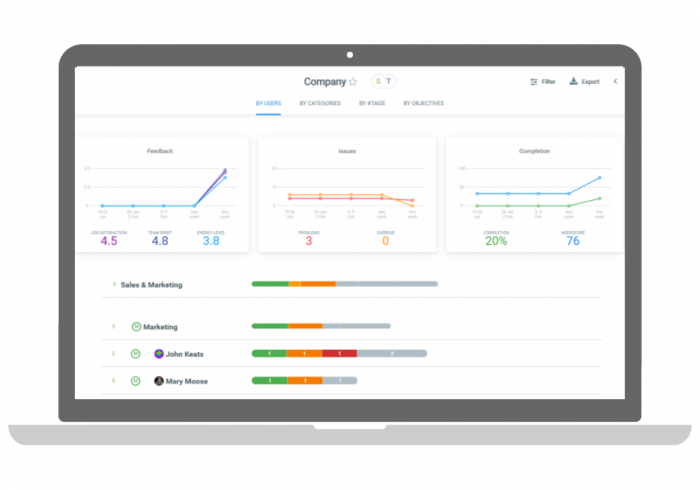 Here are a list of powerful features Weekdone can offer your team:
– Align company and team with quarterly goals (OKRs) to move everyone in a unified direction.
– Weekly Check-ins allow you to plan your week and see how you will achieve your goals.
– Stay up to date with what everyone is doing with the Newsfeed.
– Give feedback and recognition to your employees through the week.
– Private manager and employee chat for 1:1s.
All paid plans get one on one coaching in OKR and Weekly Check-ins so you can maximize your results with Weekdone!