Looking at all the high performing people in the workforce it's hard not to compare them to superheroes. Superheroes are by definition, talented individuals who achieve more then regular people and who can make us look in awe as they do things usually considered impossible.
Handling these superheroes and getting them working as a team is what we talk about in Weekdone's new ebook "Leader' Guide: Building High-Performing Teams."
To be successful, every manager needs to hire superheroes but leaders must also make sure these superheroes work together.
Build your high performers.
There are a lot of studies that have found a positive correlation between self-esteem and work performance. To put it simply, employees who know that they're valued, work better.
Employee feedback and recognition matter and is an important part in evolving your employees into superhero teams.
We live in a fast-paced world, where being effective and getting better is essential. By-product of that particular approach is our excessive focus on weaknesses.
Instead of always picking on our shortcomings, let's give praise to our strengths and effort we bring daily into the routine of the concrete jungle. In every company and team, there are talented and hardworking people who don't get the credit they deserve.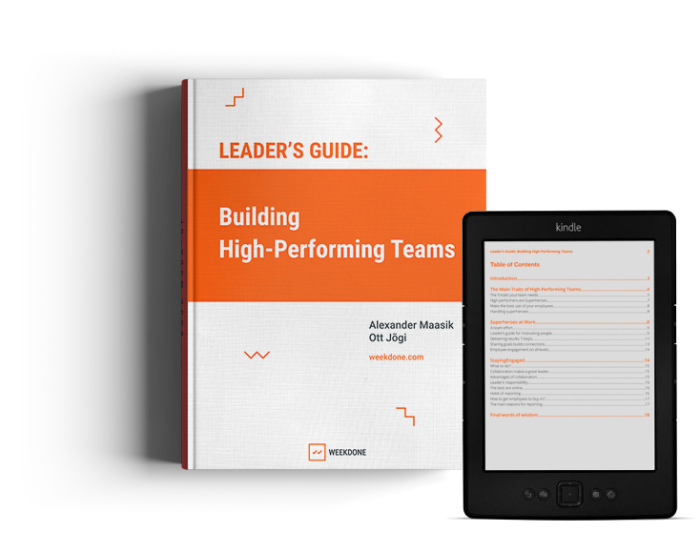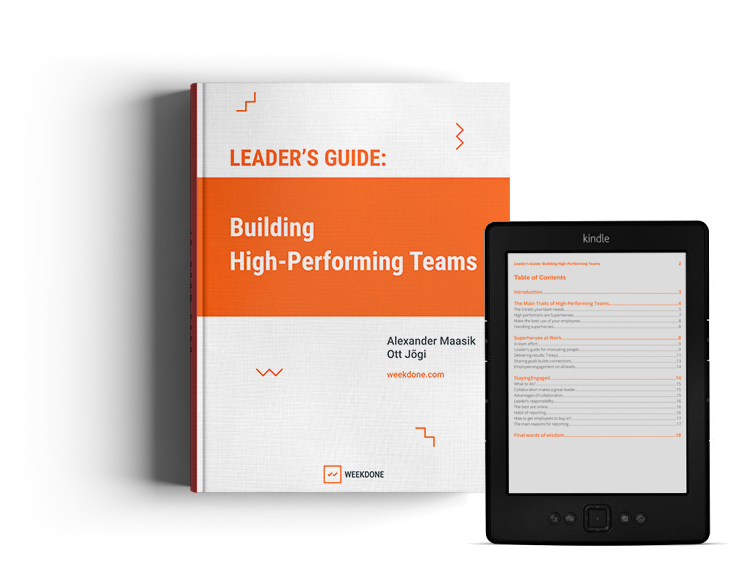 Working with High-Performing teams.
Each employee has enhanced abilities that are more developed than others. Some are great at math, some possess extraordinary social skills, others have both and that combination on its own is a unique superpower.
Let's rip off these gray suits and for once, reveal the real Superheroes at work.
You can read more from the free ebook you can download from Weekdone ebooks page.