Pre-made and custom templates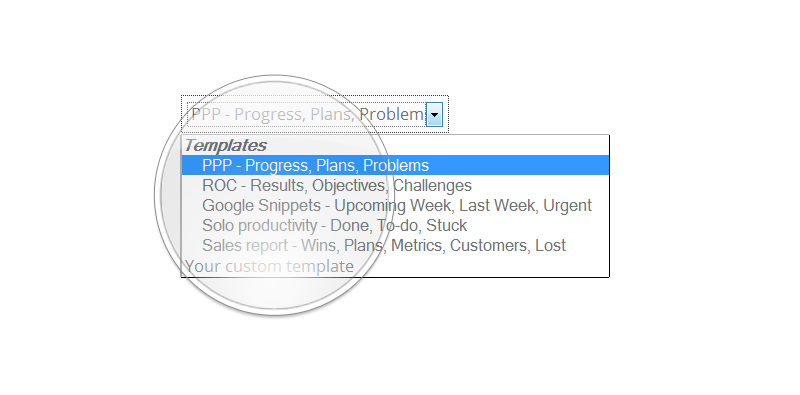 Get started with best practices PPP – progress, plans, problems – template used at companies like Skype.
Add an unlimited number of your own section headings or change the default ones.
Choose one of other ready-made templates, like Google Snippets, Results-Objectives-Challenges, Sales Report or Solo Productivity.
A person can belong to multiple teams depending on their role, and each of the teams can have a custom template. For example the CEO might want to be included in the Sales team with a Sales report, and a managers team with a Results-Objectives-Challenges report template.
Read about multiple team reporting and custom team-templates