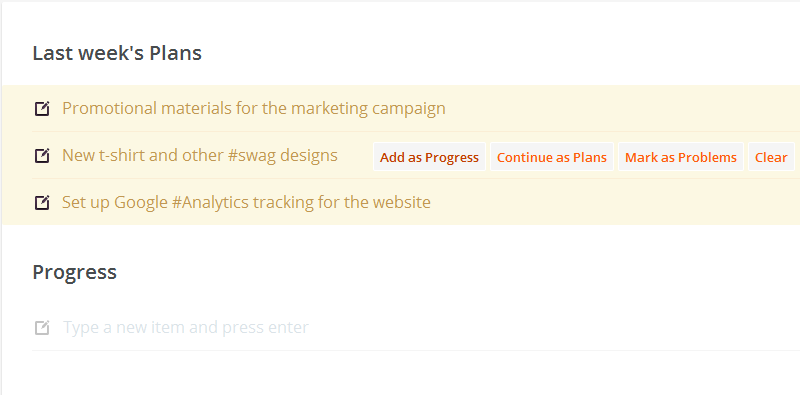 At the end or start of each week decide what to do with your last week's plans.
Move achievements to progress, mark them as unfinished problems, continue as this week's plans or leave them on hold.
A weekly task review is a great way to increase productivity and manage your time.