When conducting case studies and talking with customers the feedback we most often get is how useful the process of weekly reporting and sharing is. As Bianca Courtenay from SnapShot said "Weekdone is very transparent and a really nice way to be connected with colleagues around the world."
At SnapShot Weekdone is used at all levels but on a daily basis it's not used so much for a formal evaluation but rather informal communication. Weekdone makes sure everyone has an idea of what their teammates are working on and measures each individual's success against OKRs.
Our research with Weekdone users shows that an average Weekdone user is more than twice as engaged  as an average employee in the US and 6 times more engaged than average employee worldwide (US employee engagement rate is 30% and worldwide 13%).
We can only summaries that weekly reporting creates a stronger environment for getting real work done and staying positive at work.
Sharing is caring.
Making sure your employees share information and stay engaged is a daunting task for any manager.
In our new eBook "Leader's Guide: Building High-Performing Teams" we show leaders the best practices of getting everyone to work together.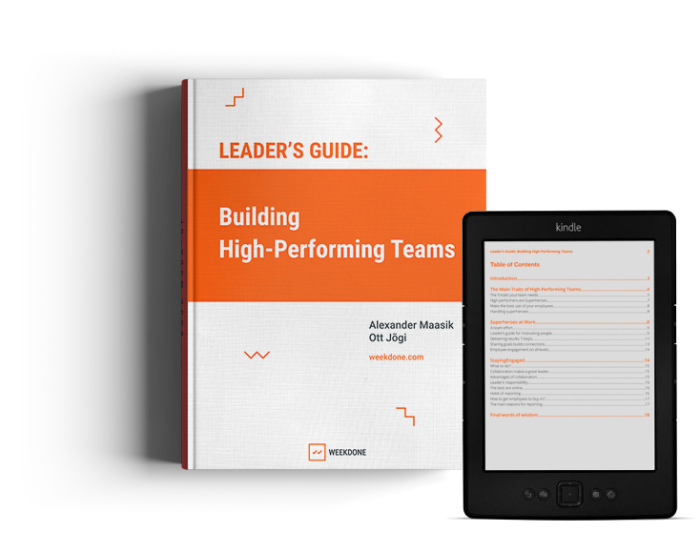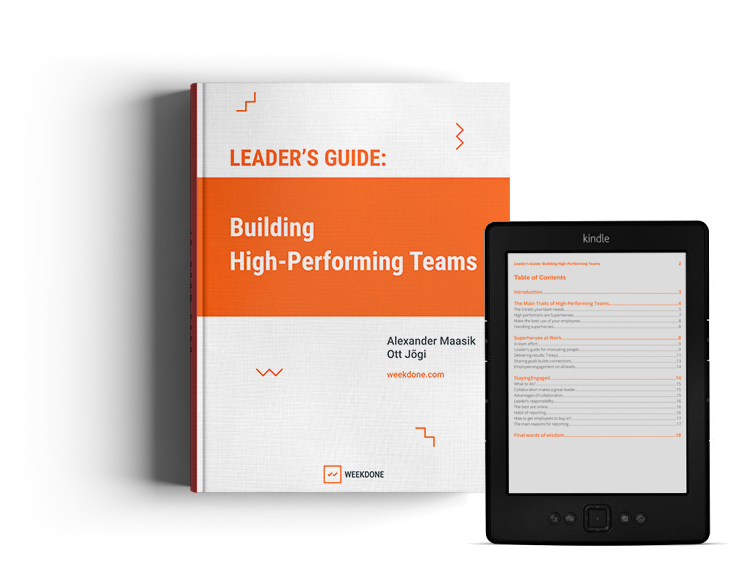 Benefits of sharing with your High-Performing team.
The benefits are fairly obvious to anyone who has been in a management position:
You quickly know what's going on and get invaluable insights from your team;
You can make fact-based decisions and proactively apply corrective measures;
You can guide your people by giving insightful feedback.
Reading the eBook makes sure you don't have to invent the wheel; it helps you learn from others who've already done that.
Interestingly, most managers value our weekly reporting tools and quarterly goal-setting systems as equally important. That shows that managers understand the need for both long- and short-term planning.
There is nothing hard in running a high-performing superhero team. All you have to do is learn from the examples of other great leaders, both real and fictional and you can be sure to achieve success.