Today we'd like to introduce you to Bill. Bill is a recently appointed manager in your average corporation. He's smart, sociable and good at his job. Yet, he is not happy. Mostly, because of his job satisfaction.
How to offer job satisfaction?
Keeping employees and mid-managers happy is a hard job for any leader. The happier people are, the more they work.
Job satisfaction is more than a big pay check, especially as the younger workforce has a lot of demands.
They need immediate recognition and feedback for their work. They want their workplace to be comfortable and they want to feel as part of the team.
Heather Hiles from Pathbrite says that the Millennials "want deeper feedback and assessment, with an eye toward holistic personal development and multiple options. They hold strong expectations that they will be immediately rewarded for their hard work."
This is something we try to achieve in Weekdone. Our weekly reporting system allows managers to give feedback with couple of clicks, make sure everyone knows what's going on and builds relations within the office.
Our research shows that an average Weekdone user is more than twice as engaged as an average employee in the US and 6 times more engaged than average employee worldwide.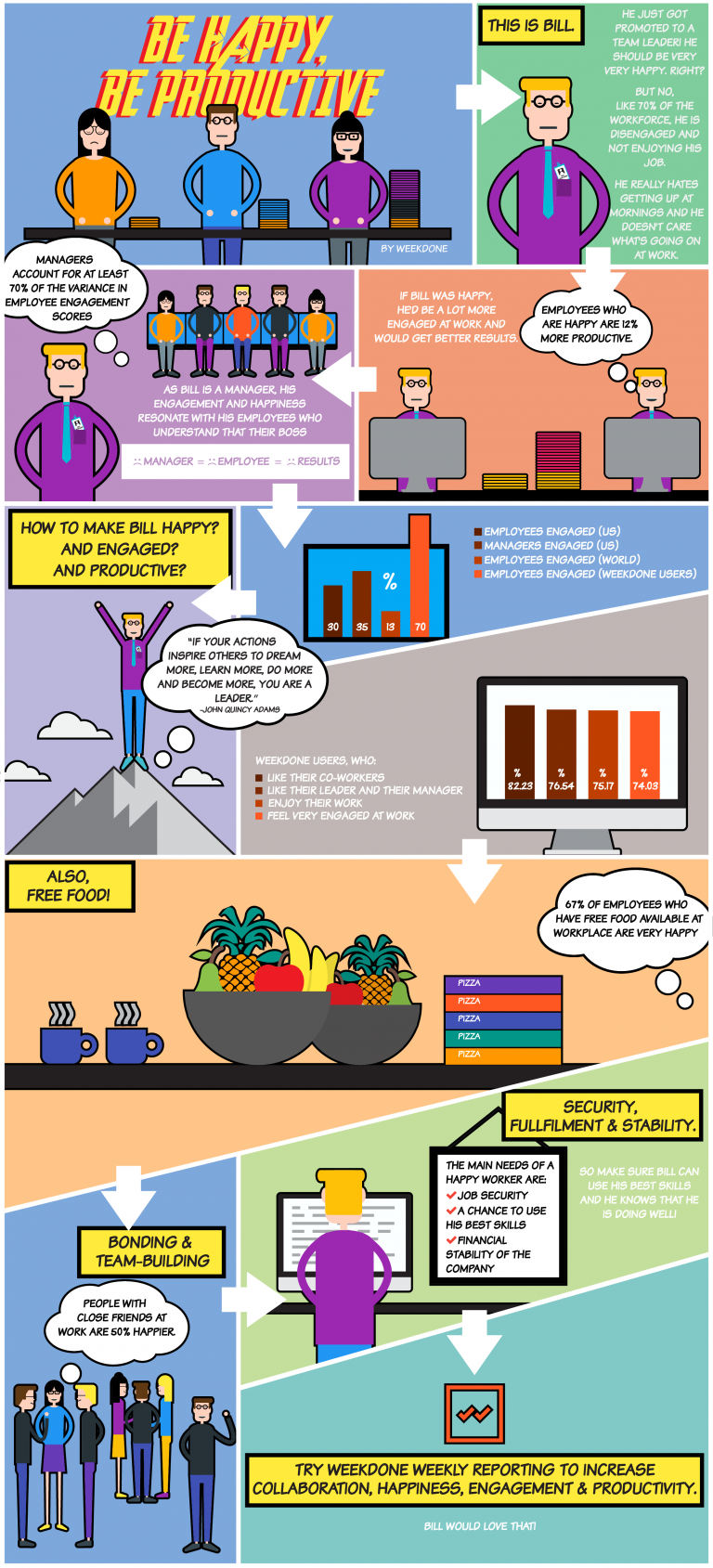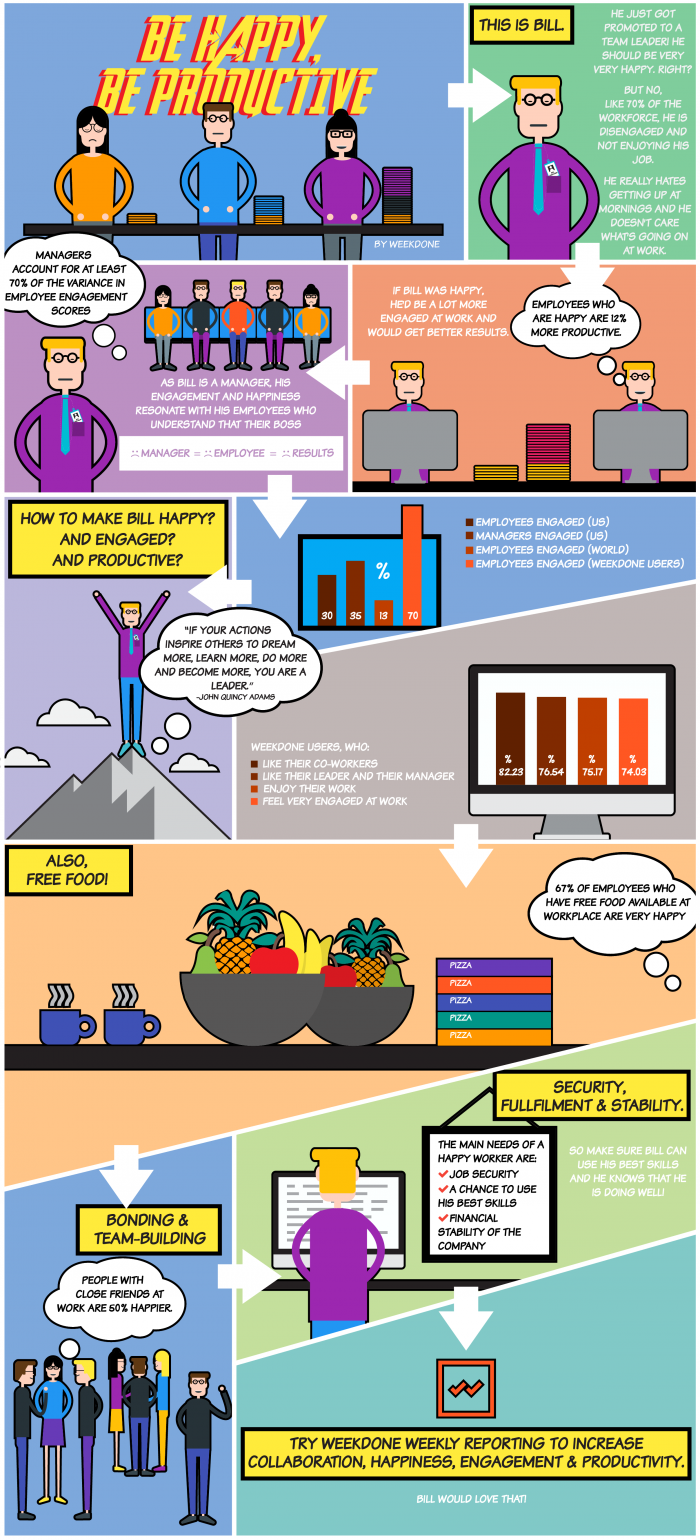 Effects of low engagement and satisfaction.
US employee engagement rate is 30% and worldwide this number is even lower: 13%.
But the low engagement level is not just an ugly number. It turns into a monetary loss each year and costs companies billions.
Low engagement makes people quit and find new jobs, it makes them sit at their desks and daydream and it leaves a bad impression on your customers and business partners.
At the same time, engaged workers put in more productive hours, they smile to your clients and they won't quit. Which means you don't have to spend a lot of money on training new talent each year.
So find a way to make Bill happy: only then can he get the results you need to run a successful company.