Weekdone Leadership Academy #73: The Key to Sleeping Better at Night
Running a business is hard and stressful work. At Weekdone, we know that the best way to reduce stress and keep your mental health is to make sure your business runs smoothly. Here are some articles on how you can set better goals, improve your internal processes, and build your company culture.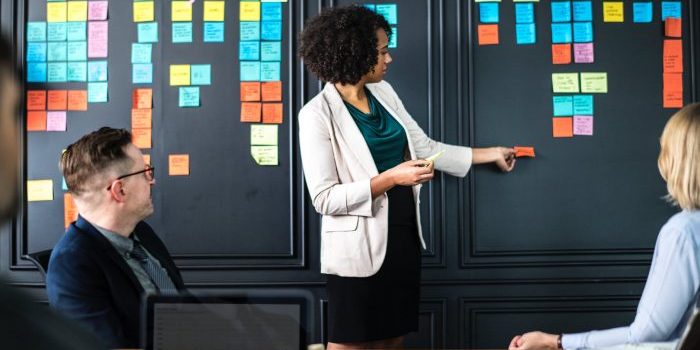 This in-depth guide will tell you everything you need to know about internal communication and how to improve your business with better internal processes. Read more
When thinking about the importance of teamwork, several questions have probably floated through your head. Here are the answers.
Read more

You have to talk the talk to attract candidates, but you also walk the walk and implement a positive environment.
Read more

Using stories in marketing is a way to get people to notice you. People love a good story.
Read more

I've experienced 3 main problems with the process of cascading objectives.
Read more

It's a ton of work, don't get me wrong, but you get to forgo a commute, office politics...
Read more

Your company culture is a key to success, but how can you scale it in the right way? Learn what we've seen work for businesses of all sizes.
Read more

We have two different selves, run by two separate operating systems, in different parts of our brain. Understanding that helps you win.
Read more

There's a new shift that suggests companies and their employees will have to start thinking in a different way when it comes to the way we work and live.
Read more
Learn how other companies benefit from Weekdone goal setting — Insights and examples.


Weekdone helps you set structured goals to align activities throughout your organization. Track weekly progress, provide feedback, and move everyone in a unified direction. Yes - try Weekdone & improve my team now!