What are Objectives and Key Results or OKRs, as they're called? This is the first question you ask when looking for new goal setting techniques for yourself or your team. Weekdone has an answer to that and other OKR related questions in the OKR FAQ.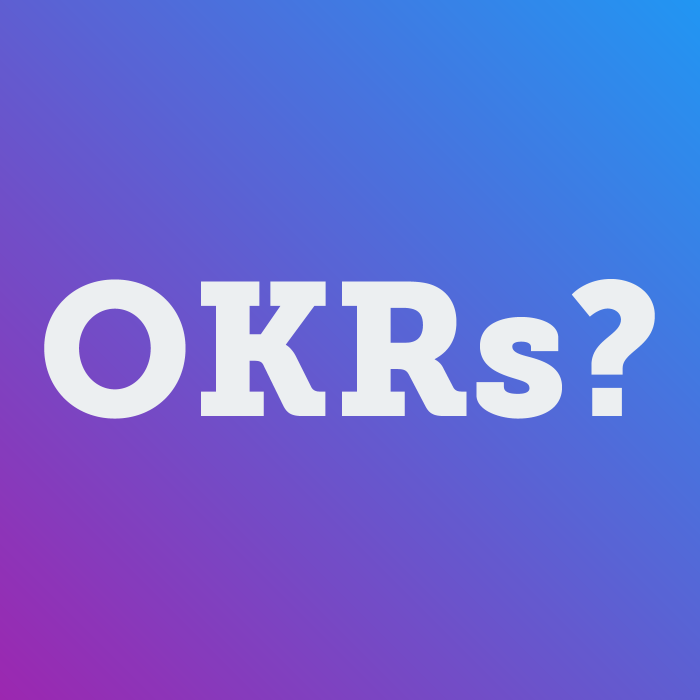 OKR is a simple process of setting company, department, team, and personal goals and connecting each goal with 3-5 measurable results. As you achieve those results, they feed into the overall objective completion. It's all about focus, so at any level you should limit yourself to 3-4 objectives, not more. You can find a lot of good examples of OKRs for different teams and job positions on okrexamples.co.
The benefits of OKRs.
OKRs, on a personal, team, and company level make up a system that shows how everything one person does connects to the work of others. If an employee knows that not meeting his goals makes achievements harder for people in other departments, they will want to try harder. When everyone knows how their work matters, it increases overall engagement, motivation, and determination. It's a psychological effect: no one wants to be the weakest link, so they'll try harder.
The benefits of for leaders and managers are:
Quickly knowing what's happening in a team;
Increasing productivity;
Making better more informed decisions;
Guiding your people and giving feedback;
Measuring work satisfaction.
And The benefits for employees and team members are:
Doing more by doing less;
Being heard by your leader;
Getting praise and hearing from your co-workers;
Having a lightweight task manager for big goals and weekly objectives.
The history.
OKR methodology started its climb to popularity when John Doerr introduced OKRs at Google in 1999, but OKR methodology had been championed even earlier by Andy Grove, the late CEO of Intel, during the 1970s. After OKR's success in Google, many tech companies implemented it. They are nowadays used in all fields and in companies like Twitter, LinkedIn, and Spotify among others. If you want to be among those OKR power users, start using them. The best way to start implementing Objectives and Key Results, is to try them out on Weekdone.
You can also continue reading the OKR FAQ, OKR Examples of the OKT Templates page.