Having good employee recognition software is essential for your business. Still, with such a wide variety of features, there's tons of features and reviews to take account of. Because of that, we also suggest reading customer reviews at sites like Capterra.
What is Employee Recognition Software?
Employee recognition helps employees feel engaged and involved in their work and the company as a whole. Likewise, employee recognition software should provide specific feedback so employees feel acknowledged and appreciated.
Why You Need Employee Recognition Software
3 out of 4 companies have a recognition program, so why don't employees know about them?
A 2012 study found that 73% of HR respondents said they had an employee recognition program. This is compared to 58% of employees. This means that employee recognition exists, but many employees are unaware of it.
When approx. 1% of a company's payroll is going to a recognition program, it's important to use employee recognition software that employees are actually aware of.

Weekdone
Weekdone provides teams with simple and effective tools as an employee recognition software. This includes 2-way tracking of weekly and quarterly progress on tasks and goals using the OKR (Objectives and Key Results) methodology.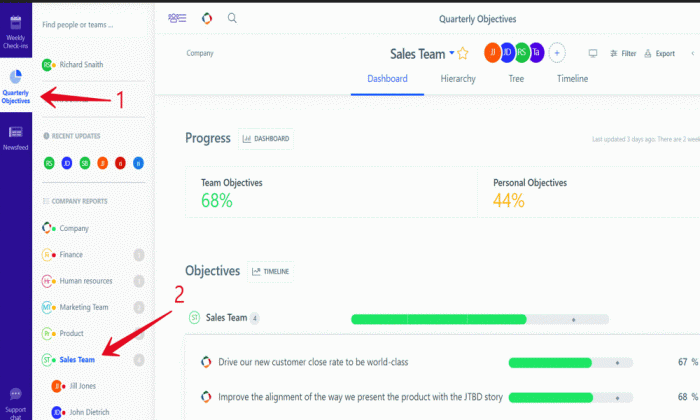 By breaking down goals into manageable chunks with plenty of weekly engagement options in status reporting, Weekdone ensures that work ties to company goals and that everyone's work feels significant.
With clear, easy-to-read dashboards and weekly reports, Weekdone offers customizable questions and provides 1:1 feedback between managers and team members.
Weekdone is free for teams of up to 3 people. For teams of 4 or more, it costs 9 dollars a month per user. That number per user decreases depending on the size of the company with as little as 3.50 a month for companies with 500 or more users.
SalesScreen
Since employee recognition software is so important, SalesScreen has TV, web, and mobile apps to celebrate employee achievements. These updates are handled in real-time and celebrate completions as small as booking a new meeting to as big as closing deals.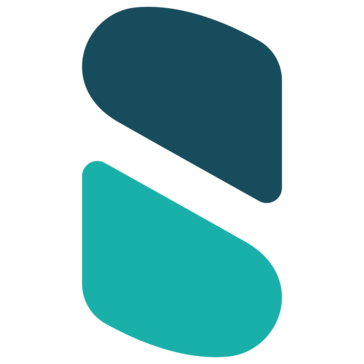 These elements help improve overall work culture by utilizing leaderboards, company social messaging boards, and an online rewards shop.
BizMerlin
BizMerlin's main appeal is being able to provide instant feedback on the spot. You're given multiple options to do this as well. These include goal comments, public feedback, and formal employee awards.