Progress reporting is vital to every company. It's necessary to have an understanding on what goes on in your team or company and it measures what sort of progress employees are making.
Progress reporting does not have to be hard and time consuming. Progress reporting can be done with very little effort from both managers and employees. We're going you show you how.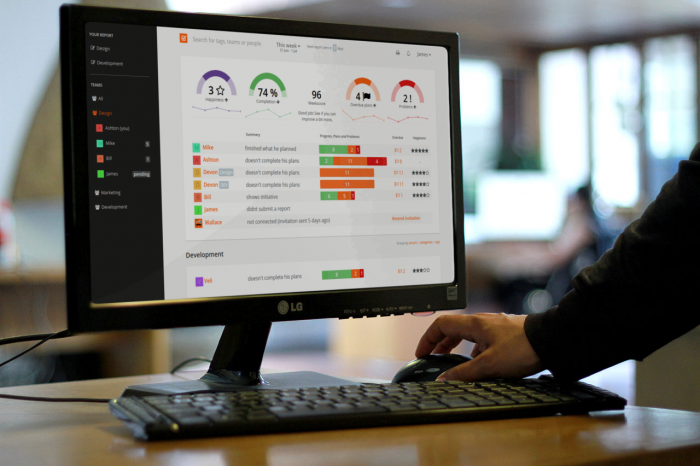 PPP – Plans, Progress, Problems.
The easiest reporting tool is weekly progress report that can be done using the PPP – Plans, Progress, Problems methodology.
PPP template for weekly progress reporting is very simple:
Progress –  Employee's accomplishments, finished items and closed tasks for the period ending.

Plans – Goals and objectives for the next reporting period. These should become Progress next week.

Problems – Challenges. Items that are stuck and can't be finished. Problems often need help from someone else, not just the employee.
As you can see, weekly progress reporting consists of both showing what you have done and what you're going to accomplish in the future. If reports are submitted on Friday (like in most companies), people will know, what they'll do on Monday and that helps them to kickstart their week.
You can see Weekdone's progress reporting template that gives a general idea of weekly progress reports here.
How to do weekly progress reporting.
The idea of  PPP is to make reporting as simple as possible. As you saw from Weekdone's sample report, the items in each category should be as short as possible.
Also, for status reporting, you only need to include important tasks. It's good to have about 5 items in each category.
That way writing it is easy and managers and leaders get a quick overview of your progress.
You can also easily do all this via Weekdone's weekly progress reporting software.
If you want to know more, you can read our Resources page for even more information on different techniques for employee management.