Weekly planning on a personal, team and company level is the cornerstone of success. It will help you be more productive and accomplish the tasks that have the greatest impact on your work. And it helps you stay sane as well.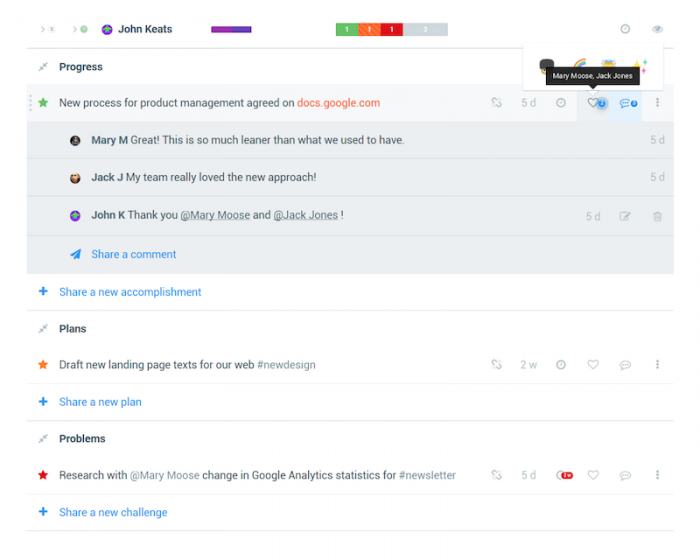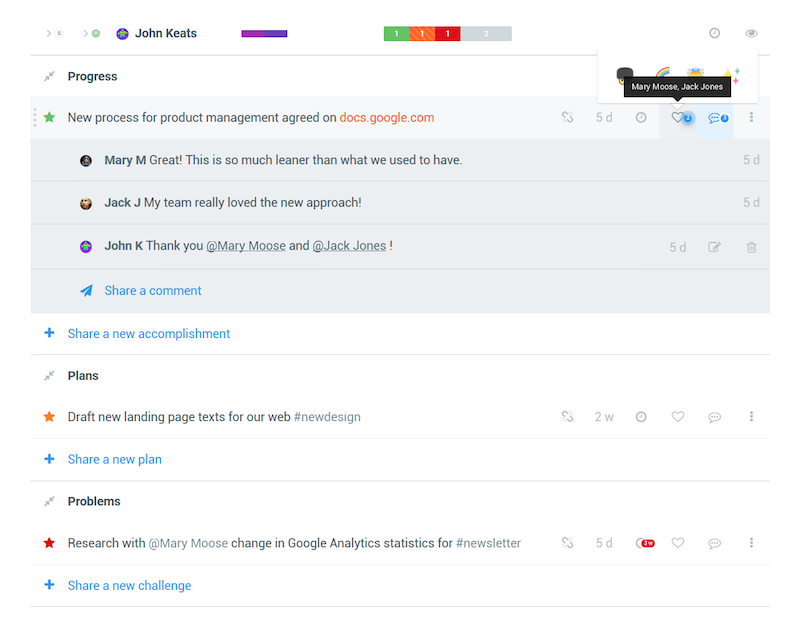 Being productive doesn't have to mean that you're always working. It's more about doing the right things, focusing your energy on what matters and reaping benefits from that. One of Weekdone's clients, deverus, has done just that. Shawn Rucks, CEO of deverus, has said that having been using Weekdone for a while he has noticed that collaboration has improved because people can see what everyone else is working on. "There are better insights, we know what our strategy and goals are and what do we want to accomplish weekly" said Shawn.
Effective weekly planning.
Planning your time effectively means you can plan more free time as well. And that's much more important than is possible to stress. A study by Duxbury and Higgins in 2007 found that 1 in 4 Canadians report that their work responsibilities interfere with their ability to fulfill their responsibilities at home. But it's more than that. Work life conflict has been associated with numerous physical and mental health implications. So, if I'd want to be overly dramatic I'd say, "plan your week or die."
The benefits of weekly planning.
The easiest way to create a habit of reporting is to use a weekly reporting software like Weekdone. It makes sure team members fill in their reports and it becomes a weekly habit. Constant reporting gives your mind a sense of stability. It's satisfying to mark things done at the end of the week and it's good to start your week with fresh written down goals. Don't forget, people who write their goals down, get done a lot more.