Recent studies show that a lot of people in management positions are stressed and overworked. Last year, Harvard Business Review discovered that middle-managers are the most unhappy group of employees. Should we accept that working is hard and if you want to succeed, your personal life and health should suffer? I say no.
To fix the problem, we must first find its source According to a study by Axa PPP Healthcare, for senior managers the main sources of stress are financial worries (34%) and workload (28%). The study also found that 44% of senior managers feel stressed at their workplace and 30% are stressed both at work and in their homes. That's 74% of people who are stressed in their offices!
The list of stress effects is a long one. I don't think there is anyone who'd think that it's not terrible for your health. Headaches, sleeping problems, anxiety, sadness and social withdrawal are just some of the most common results of stress and high workload.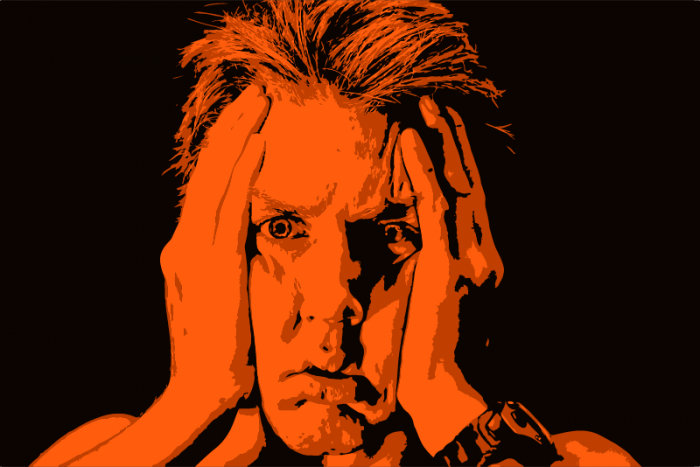 What can we do? – Look at the time.
Reducing stress in the 21st century business culture may seem like something impossible. We live in a time where everything must happen fast. Profits must be made by yesterday, projects must be finished now and objectives must be achieved first thing in the morning.
The key resource we have is our time. Time management is vital for our success and workplace happiness and doing it incorrectly is one of the factors that make us unhappy. Our time is limited: we can't have more than 24 hours a day, so we have to make the best of it.
That means cutting back on doing things that are not vital, and doing vital tasks more quickly. As Maura Thomas says in Harvard Business Review "How many times have you sat down to do more thoughtful, in-depth tasks, only to be lured away by incoming emails from clients or colleagues?"
You can minimize problems like that with having clear rules for in-house communication.
This brings us to modern internal communication tools.
Modern tools for a healthier company
We can save time and energy with better communication tools and by making sure the people working for us are happier and more engaged.
"Work smarter, not harder" has been said to mean planning and prioritizing. I'd say it means doing non vital tasks faster and with more efficiency. This means saving time on time-consuming meetings, 1:1 in-house feedback and internal communication problems that come up in every level of every organization.
We at Weekdone have developed a weekly progress report system that helps managers to get a quick overview of their team's performance and give feedback in minutes. That saves a lot of time otherwise spent on analyzing data and having meetings with individual workers. The reporting system is simple and it takes very little effort for the workforce to file their reports. This system can be implemented by all levels of management, saving time for both workers and managers.
Trust the technology
Weekdone is just one way how technology offers new and faster ways to do things. There are a lot of applications for both iPhone and Android that make it easier to manage your time. There's iSimplyConnect for your VPN needs, a database app FileMaker Go and so on. It's now time to use them for our businesses. We must make the best of the possibilities for saving our time. That is how we reduce stress, our workload and, with that, unhapiness.