In case you had the luck of hibernating for the better part of this year, we got some news for you: 2020 has been rough. Thankfully, the year is coming to an end and with it comes a much needed, highly anticipated Black Friday.
The team here at Weekdone has put together 5 amazing Black Friday deals that will hopefully cheer you up, help your business out and keep you going! Have a look and pick the one that best serves your company's needs!
Have a specific need? Use the links below to jump to the Black Friday deal covering these business areas:
Goal Setting Software Black Friday Deal
40% off first 3 months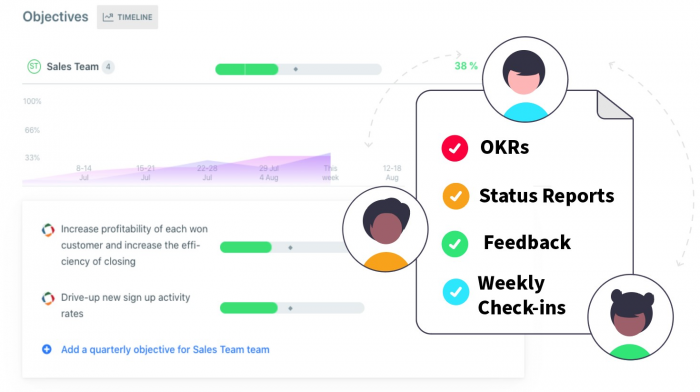 Weekdone is a OKR software for goal tracking and status reporting. With Weekdone, you can set structured goals to align team's activities to these goals. Track weekly progress of your plans and goals, provide feedback, and move everyone in a unified direction.
OKRs – Quarterly goals for your company & team
Weekly Check-ins – Weekly plans to accomplish your goals
Status Reports – See the plans, progress and problems of your teams
Feedback & Recognition – Increase employee engagement
Deal: 40% OFF on all plans for the first three months
When: Monday, November 23 to Monday, November 30, 2020.
Promo Code: BF2020
Project Management Software Black Friday Deal
50% off first 3 months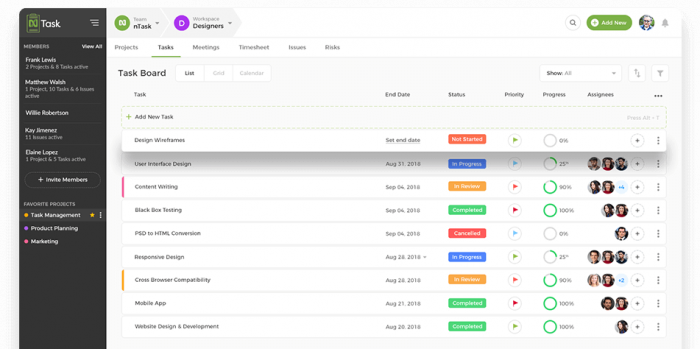 nTask is a project management software used by smart teams to get more done. It helps teams to create tasks, meetings, manage projects, budgets, timesheets and visualize workflows with Gantt charts. nTask makes you more productive and helps meet deadlines.
Deal: 50% OFF on all plans for the first three months
When: Monday, 23 November to Monday, 30 November
Promo Code: BF2020
Marketing Automation Software with Deep CRM Integrations
40% off first 3 months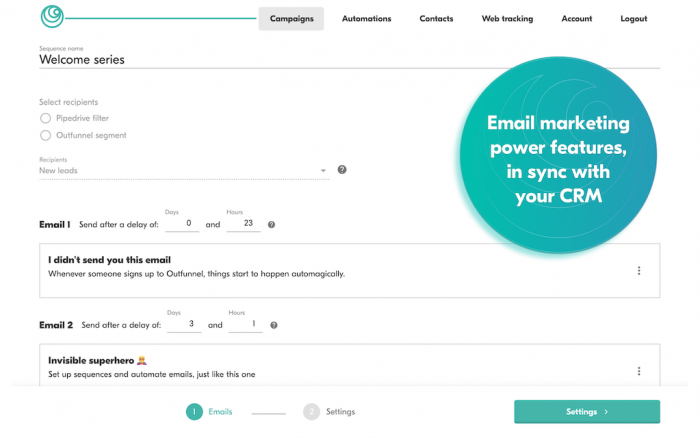 When marketing and sales are tightly aligned, magic happens. That's Outfunnel, a marketing automation tool that drives revenue.
With Outfunnel, you can:
Send automated email campaigns to your CRM contacts and learn which campaigns drive sales.
Help sales prioritize hottest opportunities with automated lead scoring and web tracking data.
Review & increase marketing ROI with useful insights.
Save time with deep, but easy-to-set-up CRM integrations (Pipedrive, Copper, Hubspot CRM).
All of that, without the expensive price tag—plans start at $19 per month.
Deal: 40% off for the first three months
When: Monday, November 23 to Monday, November 30, 2020.
Promo Code: None. You need to sign up from the link below to grab the deal.
Video Meeting Software Black Friday Deal
60% off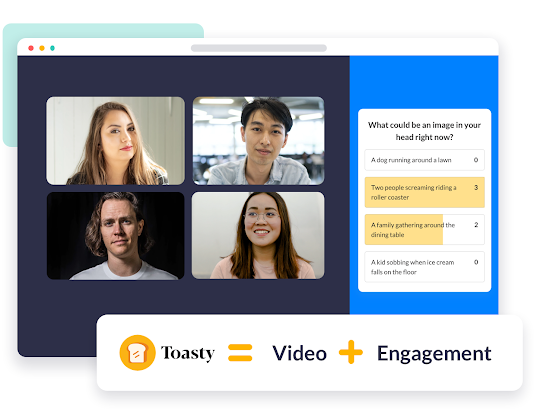 Toasty is a video meeting platform for people who want to make their virtual meetings more engaging and collaborative. For team leaders who are screen fatigued and looking for a better experience for their team, Toasty is a video meeting platform that has everything you need to plan, engage and summarize all your team meetings. Unlike other meeting platforms, your meeting activities are automatically synced into a summary log and emailed to you.
Deal: 60% off Toasty Professional (monthly or yearly) plan
When: Friday, November 27
Promo Code: BLKFRI-TOASTY
Find Freelancers Platform Black Friday Deal
1 month free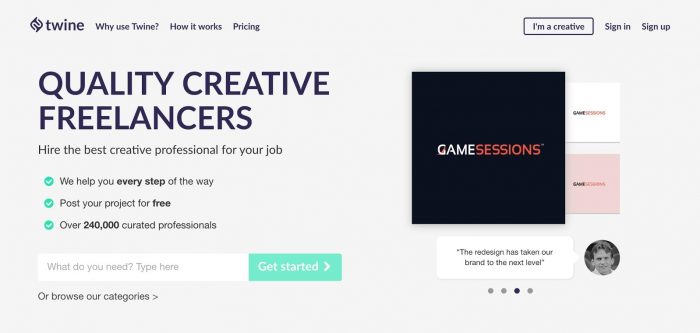 Twine is a marketplace that connects companies with a global community of creative and digital freelancers.
From 26th November to 4th December get a free month of the Twine Enterprise service (Worth $1,250) and get access to a dedicated Customer Success Manager who will hand pick freelancers for your projects from our community of over 380,000 across creative, digital and marketing. From junior to expert level, we've got you covered. Just enter WEEKDONE on the final stage of the Enterprise form to access the free month of Twine Enterprise.
Get expert advice on writing your job brief
High quality vetted freelancers hand picked just for you
End to end hiring process done for you
There's no commitment to hire freelancers that your account manager finds for you.
Deal: One free month of the Twine Enterprise service (Worth $1,250)
When: Thursday, November 26 to Friday, Dec 4
Promo Code: WEEKDONE