Weekdone Leadership Academy #76:
Performance Management for 2020
It is time to look past this year and start planning for the next. Every leader hopes that next year's outputs meet their team and company goals.  Weekdone is here to help you do that. Here are some articles that will help you get started with your performance management, goal setting, and work planning for 2020.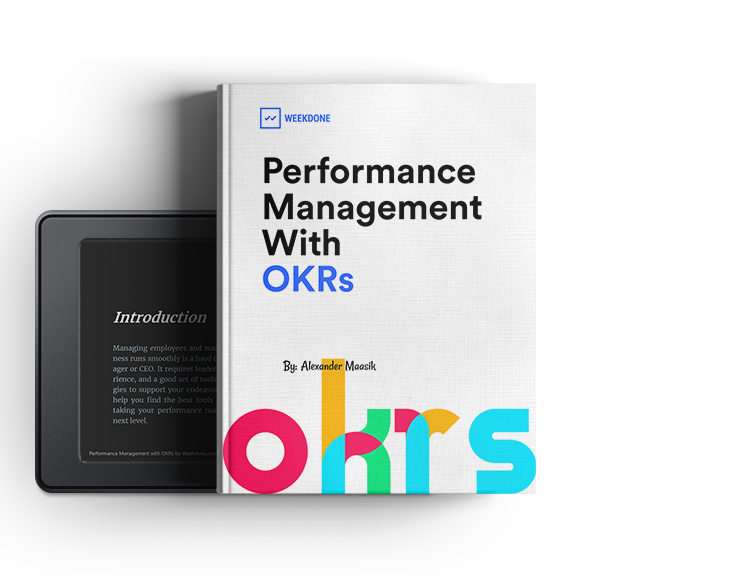 Our new ebook answers the questions every leader keeps asking themselves. "What are business goals? How to set them? Why your employees need to know them?" Read more
What constitutes an innovation? The definition varies, from something that disrupts an entire industry to something as simple as tweaking a product feature.
Read more

Business owners know that a lot of information-gathering and goal-setting goes into the process of starting a new business. Here is a template to help you move forward with goal setting faster.
Read more
As internal communicators, we have the professional responsibility to get ready for crisis, which is when our leadership will be needed most.
Read more

Burnout, is a threat to your bottom line, one that costs the U.S. more than $300 billion a year in absenteeism, turnover, diminished productivity, and costs.
Read more

Recent research in engagement has produced compelling evidence about the benefits satisfied workers bring to both their organizations and themselves.
Read more

Here are the 11 lessons learned from the most successful people in the world.
Read more

Digital transformation is more than just going digital, migrating to the cloud, or adopting the next shiny object.
Read more

Every great business knows that the movement of it's key employees has a substantial impact on the overall financial performance and productivity of the company.
Read more