Weekdone Leadership Academy #77:
Leadership and Goals in 2020
January is a great time for making plans for the upcoming year and setting your leadership goals. That is why, we here at Weekdone, have collected the best stories to help you get a jump-start on your year. From OKR goal setting to weekly reviews - this newsletter will help you get into the right mindset for 2020. Take a look!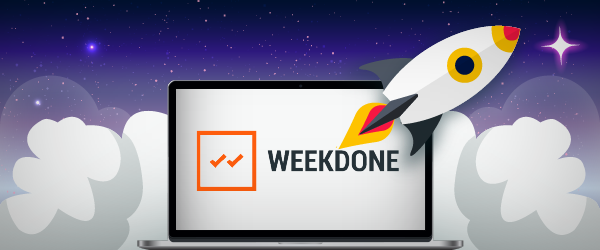 We have made a lot of improvements to Weekdone's Objectives and Key Results (OKR) features over the last year. Our goal: making Weekdone easy to use and reduce the confusion people have when starting to use a new goal setting methodology. Read more
A new report catalogs the unanticipated consequences of runaway global warming.
Read more

It's a good idea for leadership development directors to have a vision for the future of their department.
Read more
If you, your team members , or both need help in the productivity department, the GTD (Getting Things Done) approach might be the godsend you're looking for.
Read more

Small gestures—whether body language or handwritten messages—can send big signals about who we are, what we care about, and why we do what we do.
Read more

'Just do it' seems to be the tagline of modern organizational ecosystems. How? Because organizations don't like being asked intelligent questions.
Read more

A study on how love and discipline in leadership influence effectiveness. Five clear-cut leadership styles emerged; but one style proved to outperform the others.
Read more

Foreign founders in the U.S. dare to be different; that's the one key advantage they can draw on to succeed in the States.
Read more

Team management apps help to keep everyone on the same page and ensure that no one (and nothing) falls through the cracks.
Read more