With over 10 years of experience, we at Weekdone have discovered the need for a simple status and progress reporting tool – which is why we developed Weekdone.
Team Compass is your solution for connecting managers and employees through real-time updates and one feed to centralize it all. Try it here! It's free for small teams, offers a free trial and is just $29/month for larger teams!
---
Writing status reports is a workplace necessity, but actually writing a GOOD one  is a completely different beast. Considering that your progress report is the main line of communication between you and a supervisor, the progress report is the best indicator to your boss that you are actually doing your job.
Here, we will cover how to write a status report and the best reporting software to manage team projects.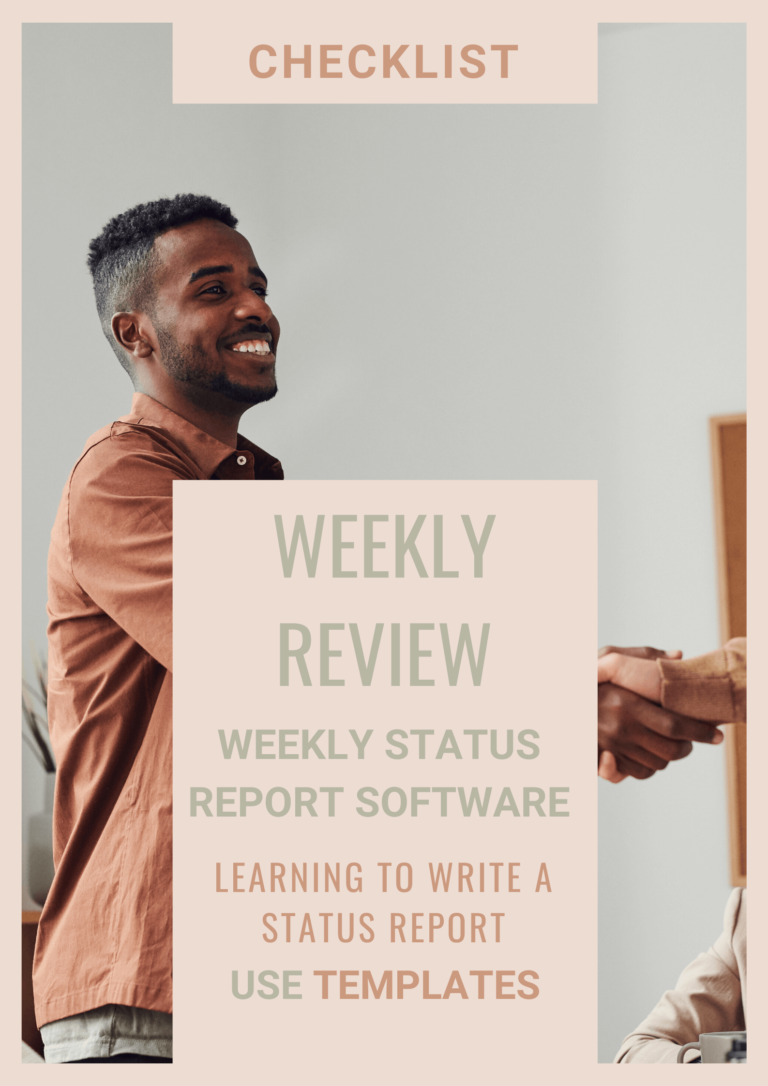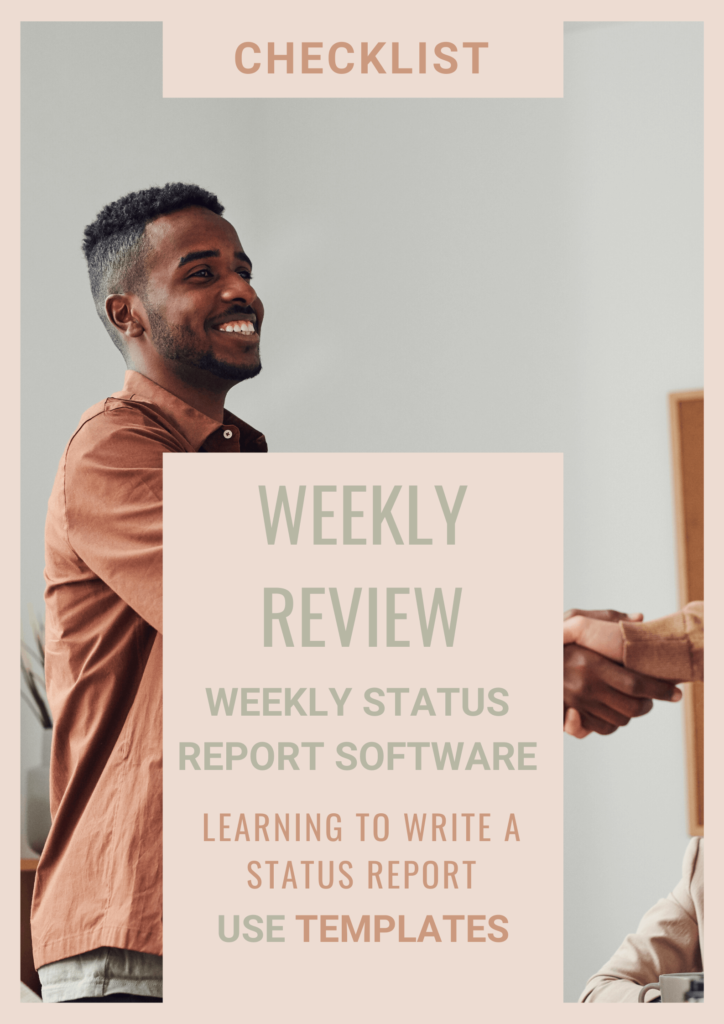 Generally, progress reports are for projects that take a few weeks up to a month to complete. Weekly review is part of the progress report process, as it lets you update your projects and see any changes that need to happen.
The status report is necessary to your employers, and it works with weekly review in also being beneficial to you.
As Cleve Gibbon aptly put it, having a good status reporting strategy is "rich in stuff, low in fluff".
Before diving into the details, I would like to give you an overview of what will you gain from this article.
What is weekly review and how to utilize it

How to write a status report: best practices and tips

Successful case studies

Progress & status reporting template sample
Best Practices and Tips for The Weekly Review
The Weekly Review (enriched with GTD or Getting Things Done) is a management technique for recurring (daily, weekly or monthly) status reporting. A person reports 3-5 achievements, goals and challenges from the reporting period from a prioritized list they make at the beginning of the week. It is used in organizations in situations like employee to manager, team member to team or CEO to board, investors and advisors reporting. It's also used to help with personal productivity.
The basics of the Weekly Review process are:
Process: where you go through your personal inbox and emails and either respond to them immediately or throw them away.
Review: Review your items in this order: calendar, project list, next action list, someday/maybe list
Track: Look at your list of the things you're doing for others or need from others. Figure out what is actionable when looking at what kind of software is useful for managing team projects.
Cleanse: Empty your head so you can focus on one project at a time. This means energy can go into work instead of planning.
Report the Highlights: Report a summarized list of what has been accomplished.
That's it, simple enough, right? You can add different categories or items to make it suitable for you or your organization. For example, you can add a weekly review or special events and campaigns. For example, in Weekdone team we use "Things I read" category for all the interesting and useful materials that will help the company move forward.
How to Write a Status Report
Actually, we have already covered this point in the previous paragraph. Nevertheless, I would like to share the full overview with you guys.
When writing a status report, always keep in mind the question: "What is the current status?"
Progress:

the past, what has been achieved already.

Plans:

the future, what are the goals, objectives and plans.

Problems:

what challenges have been encountered
First of all, the perfect number of items under each category is 5-7, no more. This approach will make you more focused on getting the most important tasks done, rather than creating the appearance of being busy.
Secondly, when you are writing a status report, keep in mind the people who are reading it. You are not writing for yourself. Always think of your manager or your co-worker, what is the tone of writing they would understand? Use longer, comprehensible sentences but also try to avoid writing essays. 5-7 keywords per sentence.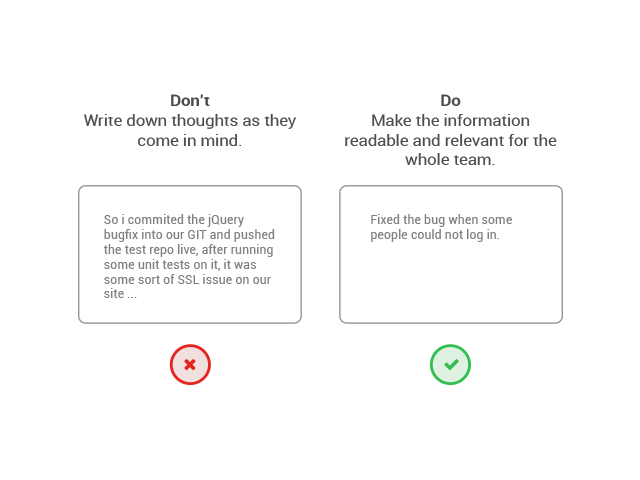 Thirdly, one thing in common with every great status reporting practice is regularity. In some organizations they use status reporting daily, but in my opinion this is too excessive and time consuming. On the other hand, quarterly reporting is too long. In a world where very few have the attention and discipline to read another document daily, the best practice is weekly or monthly. I would personally recommend weekly reporting, because it allows everybody to react quickly enough and will keep the reports short and concise, 5-7 items.
Progress & status reporting template sample
Funnily enough, for a template sample you only need 3 words: Progress, Plans and Problems. Congratulations, this is your template, add 3 words of PPP as headings and under each category list the items. Use a pen and paper, email, Google Docs, Excel spreadsheets or a specialized beautifully designed status reporting tool like Team Compass.
For your own convenience, we have a comprehensive overview for the weekly review process so you can start implementing it right away. Hopefully, it will help you make a system that works for you.