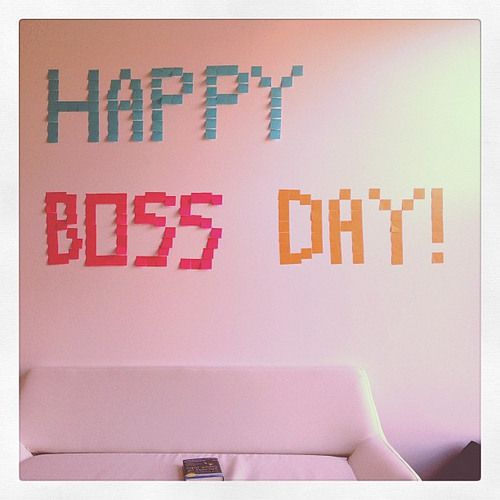 Get some cake for the office because in Canada, the States and Lithuania, it is the National Boss Day. The holiday commemorates good leadership and here at Weekdone, we thrive to help leaders be better leaders, so this day certainly made our week.
According to Workforce Institute of Kronos survey, a good boss invests into making the work more fun, and most employees prefer getting feedback from their manager privately. In order to get a card and a cake on Boss's Day, make sure your employees are happy and productive.
More on what's important to employees and on the National Boss's Day in this article by John Hollon.