Product and design teams are what make the foundation for any world-changing tech company or startup. Weekdone is no different. Our founding team of three consisted of a designer, engineer and business-minded product person. That has also been one of the reasons for our international success.
Weekdone product and design team is now growing. We're in the process of hiring a new product frontend designer & UI developer, we have a new product manager starting and are soon starting to look more actively for an UX researcher. You'll find the full job opportunities page here.
Why join Weekdone design & product team?
People like you always ask: "Why should I join Weekdone product and design team? Why is it the best place to work?" Here are the reasons. Like you can see, there are so many.
Multi-award winning design and product. Weekdone has been the winner of Estonian Design Awards in both web and mobile categories, as well as winner of best product research project. We're also the main winners of Slush, the largest tech and startup conference in Europe. Your designs and product thinking should also win competitions like these in the future. You can do it.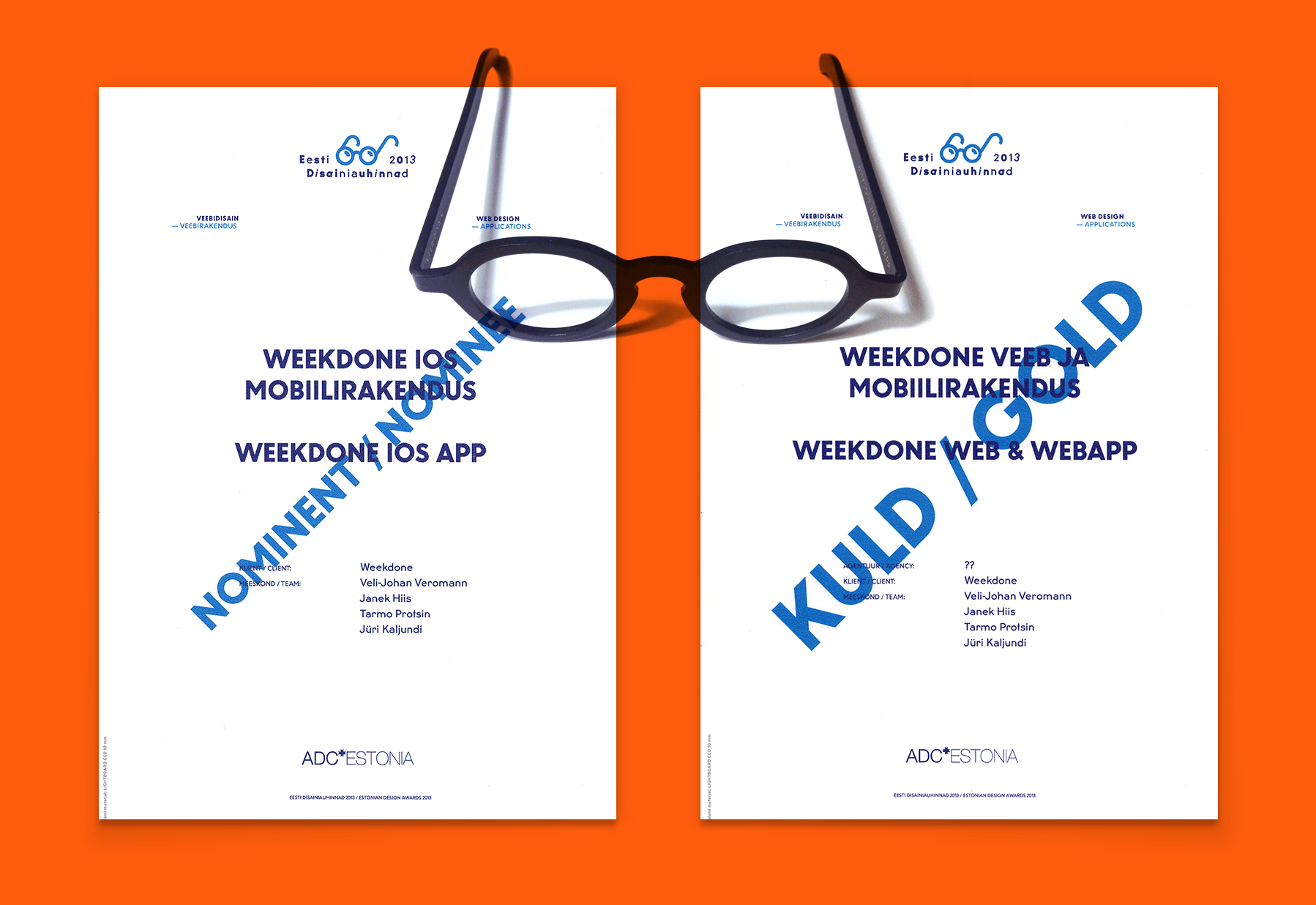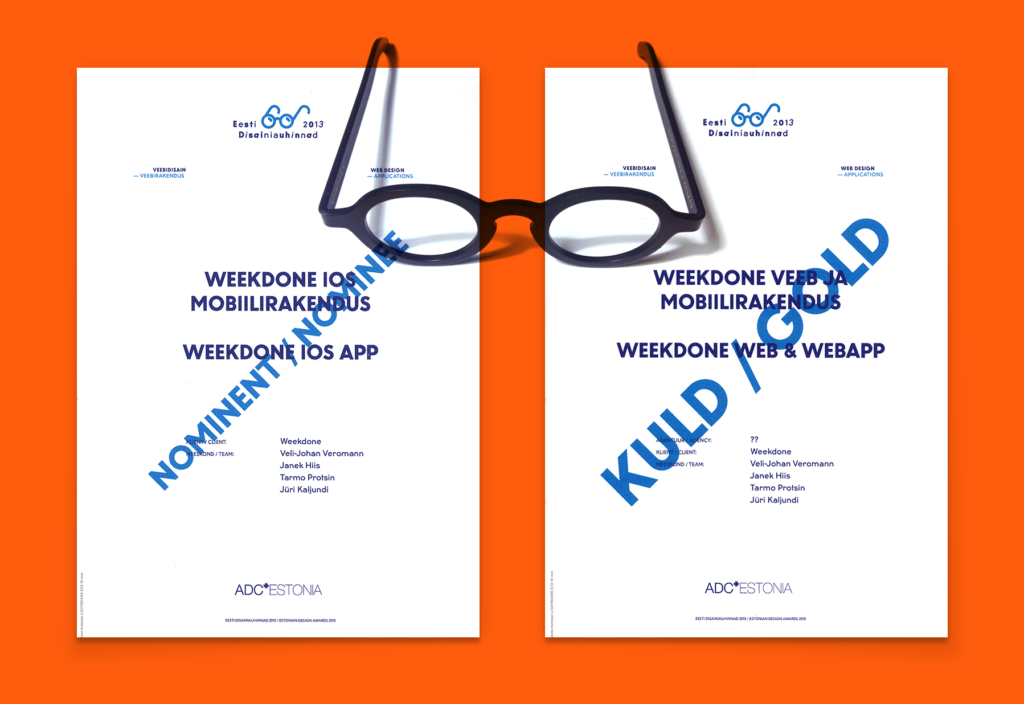 We're strongly design-driven. Everything here starts from design connected to the needs and aspirations of our users.
Featured by Apple. For years, Apple has featured our designs and apps as top picks for productivity both on iPad and iPhone. We're probably the only one in Estonia to have achieved that. Even on European and world scale, that's rare. Wouldn't you like to be featured by Apple? Quite an achievement for your resume.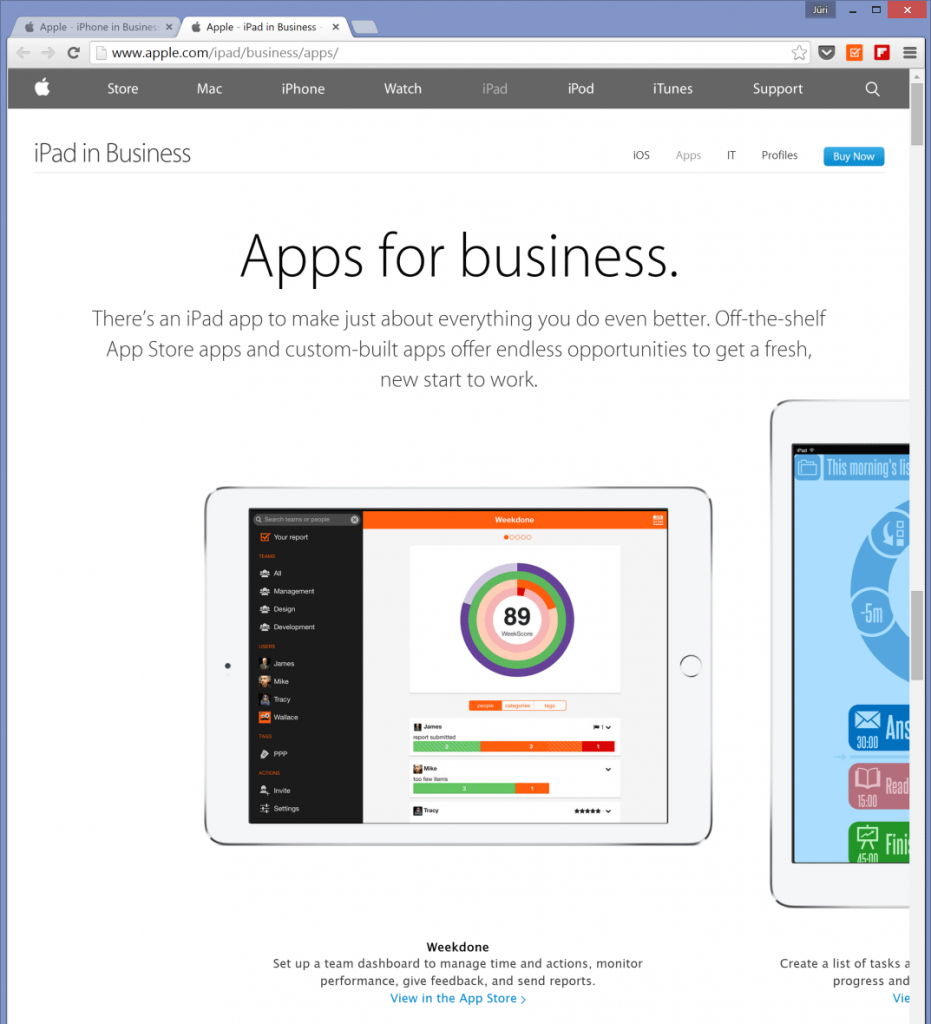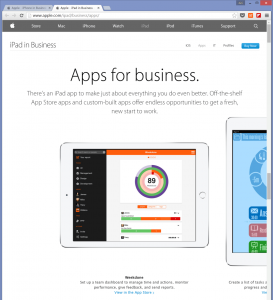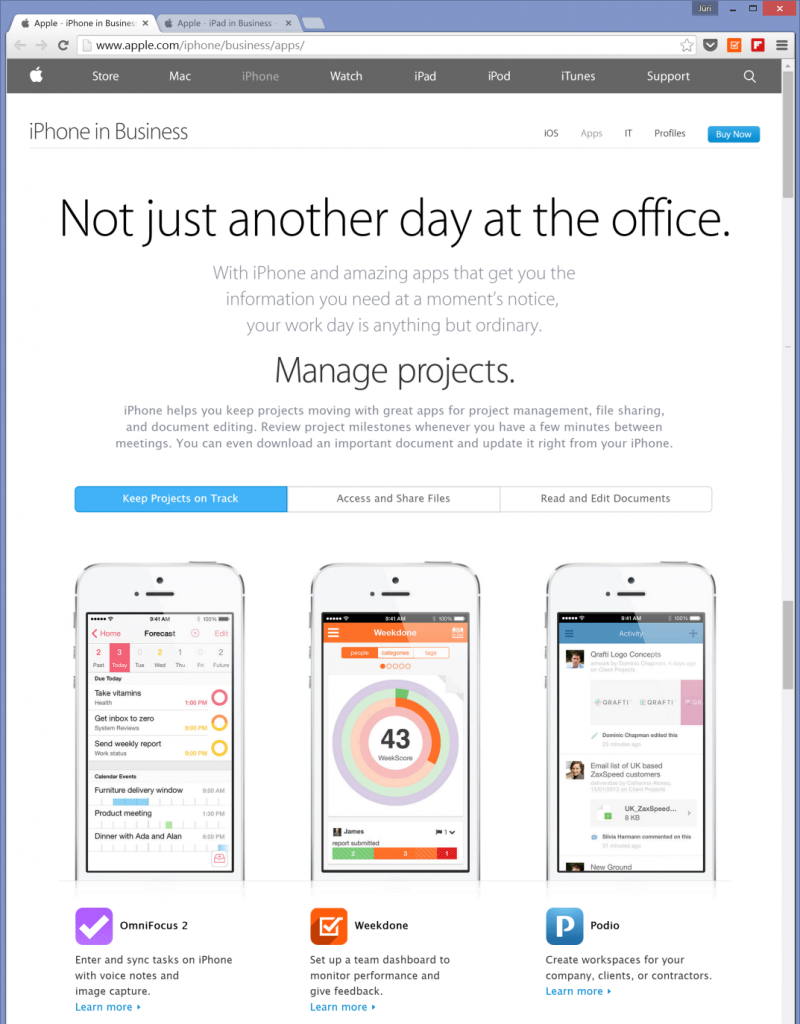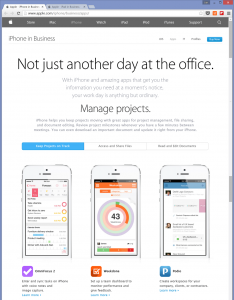 Our materials reach millions of people. We're one of the best run marketing design and content teams in Estonia. Our infographics and slides alone have reached millions of people. We're constantly featured in top publications like Enterpreneur, Fast Company, Inc, Business Insider and many others.
We're profitable. That's true: we've been cash flow positive since January 2015. It's customers who love us and pay our bills, not investors. That means we're also very stable place to work.
Cool existing team. Everyone is a superhero here. We've selected best of the best.
Exciting values & culture code. Our culture is strong and driven by individuals. Read about our values here. They're not just words: we really work like that.
Used from startups to Fortune 500. That's true, our users come from all walks of life and all sizes, up to the largest companies in the world.
Used on all continents & hundreds of countries. Close to half of our customers are in United States, followed by teams and companies on all continents.
Leading product in our field. Just google for terms like OKRs and see how prominently Weekdone comes up on first search results page.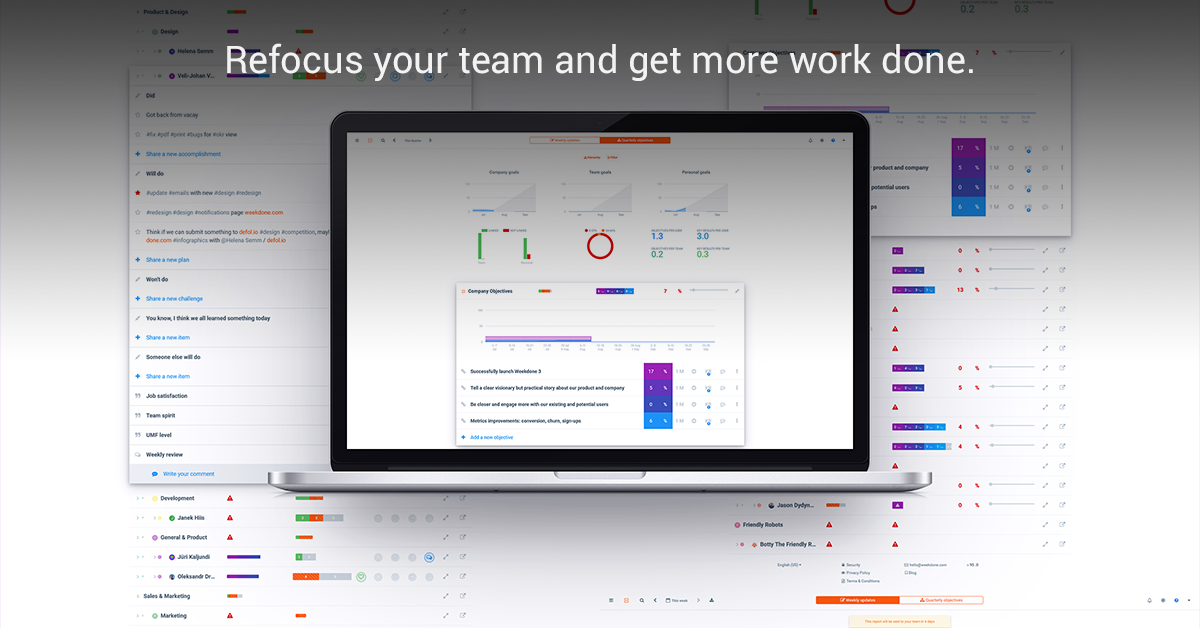 We create cool campaigns. Big part of our marketing is based on design. Here are just some of our campaigns:
We create cool freebies. Sharing what we do is important, so we open-source and give back to community. Here are some examples:
Work from home – or anywhere. We like remote work. We're spread between Tartu and Tallinn, and while meeting face to face in the office each week is important, a lot of work can be done from anywhere you like.
Flexible hours. This is no 9 to 5 job. As long as you get your job done, do it whenever you want. After all, if the wind is blowing, why not go surfing mid-day and do your job in the morning and evening?
Fun team events. Each quarter, or sometimes even month, we do something fun together as a team. Outdoor activities, carting, snowmobiling, cooking together – anything you like.
Leader and forerunner in Estonian tech & startup scene. Founded by seasoned serial entrepreneurs, Weekdone today has one of the best B2B SaaS teams in Estonia in any field: sales, marketing, design, product or engineering.
Sports & education allowance. Each month you'll get 50 euros for sports and health costs and 50 euros for books. Use it as you like.
Create cool gear. As designer you can create a lot of cool stuff for our team members or customers. Stickers, shirt, hoodies, posters, postcards, notebooks. It's fun!
Creative freedom, opportunity to experiment & make mistakes. Nobody tells you here what to do. You can choose your own path, your own goals and challenges, and make them happen. We don't mind if something does not work out. We're all here to learn.
You're a Superhero – Join Us
You're the best of the best. We know that. Everyone is. You just need the correct atmosphere and culture. We provide that. Weekdone is the place for you. Join us now.
Looking for a Product & Front End Designer
We're now looking for a multi-talented Product UI Designer / Front End Developer. The Product UI Designer / Front End Developer is responsible for designing and implementing HTML-based product interfaces for our web and mobile apps. You work hand in hand with our Chief Design Officer and Product Manager to come up with elegant UI design solutions to our users' everyday needs and product requirements. You then implement the product UI in HTML/CSS/JS to pass it on to back end engineering. It's up to you to turn our customers into happy and loyal users of the Weekdone product by creating pleasing and lovable user experiences.