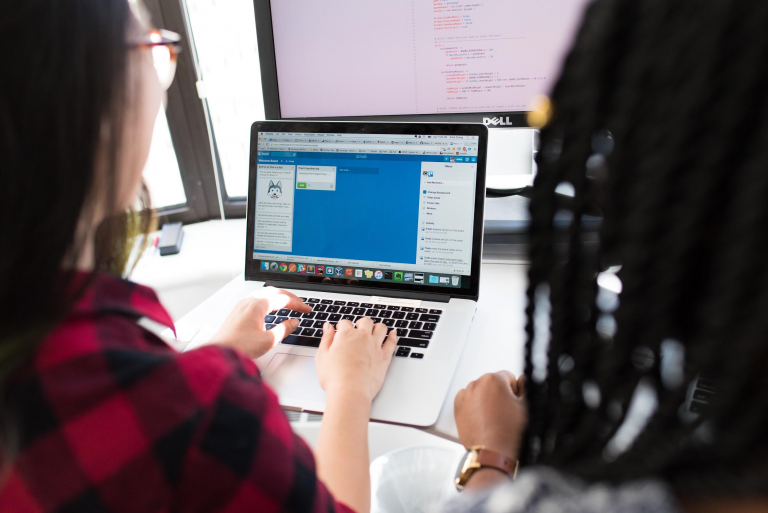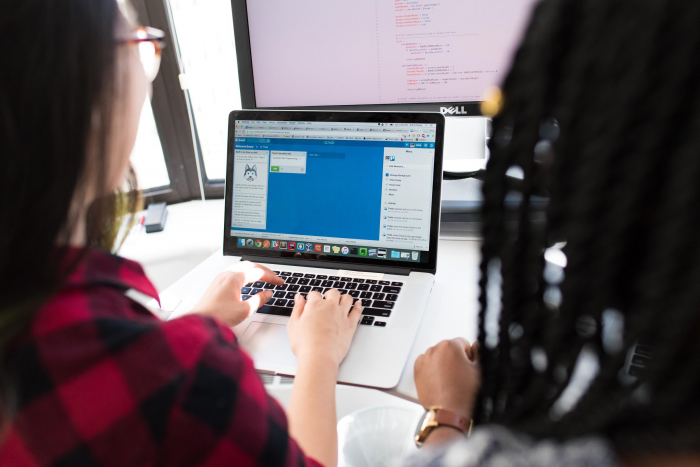 Research shows that agile projects are 28 percent more successful than traditional projects. Almost 86 percent of software developers also report using agile management software in their work on a regular basis.
Are you thinking about utilizing agile management software at your workplace? Are you unsure of the benefits it has to offer or which program you should invest in?
Read on for more information on agile management. You'll also learn about five of the best agile team management software options you ought to consider in 2022.
What to Look for in Agile Management Software
Agile management software obviously has a lot to offer. Not all programs are created equal, though. Here are some key features to look for when choosing agile management software:
Progress visualization for easy tracking and accountability
Issue tracking for prioritization and to help team members see which matters need immediate attention
Easy collaboration so team members and managers can communicate with each other in easy and effective ways
Estimation tools to help managers figure out how long projects will take to complete
Project portfolio that helps team members make changes to projects as needed and access all the information they need at one time and in one place
If agile management software offers these features, it's more likely to provide your team (and the company as a whole) with all the advantages agile management has to offer.
Top Five Agile Management Software Options
There are lots of agile management software options on the market these days. The following five are some of the best ones to consider, though: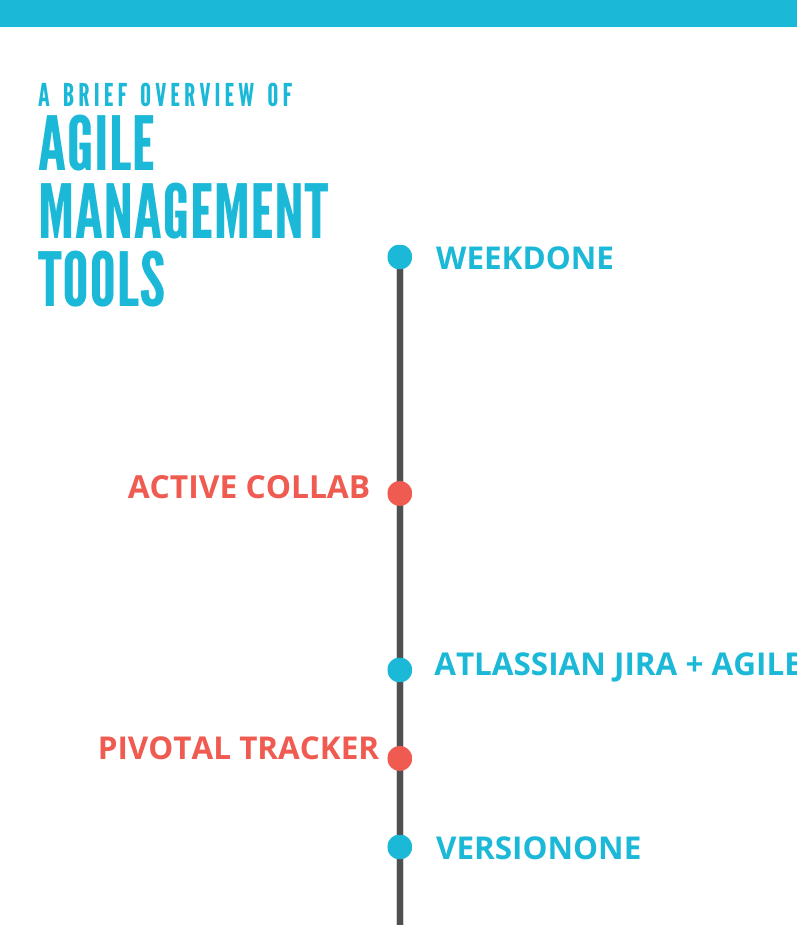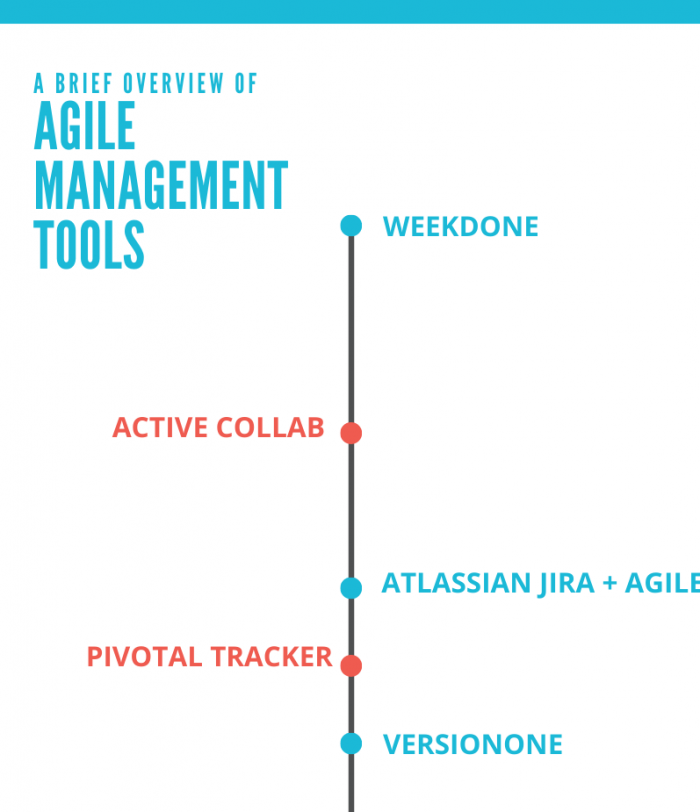 Team Compass is first and foremost a team management software that gives team and project leads the tools they need to successfully guide their team while managing projects and goals.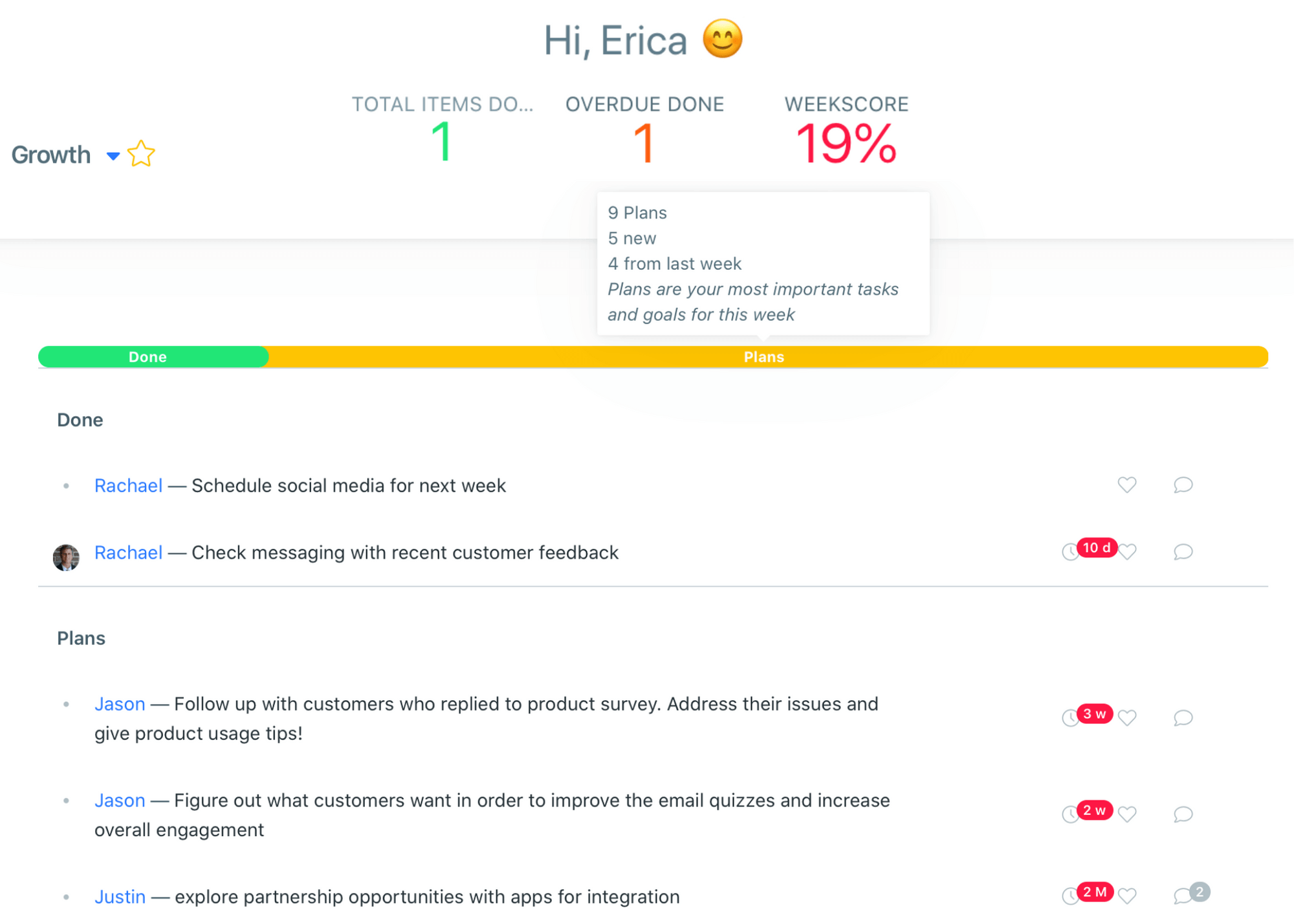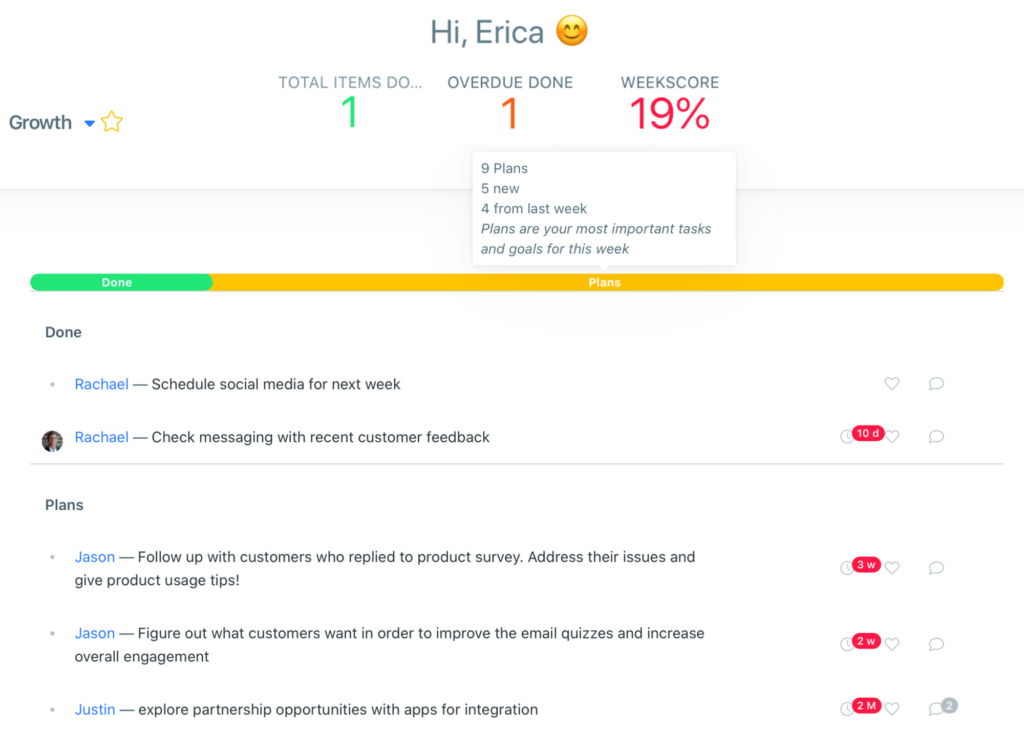 Team Compass simplifies communication between team members and managers and allows for easy weekly reviews to ensure everyone is staying on track and progressing at the right speed. It features an easy-to-read dashboard as well and has robust reporting features that help managers to measure productivity and keep customers informed about the status of their projects.
Some folks assume that the combination of team goals and agile project management is redundant. In reality, though, combining these two has a lot to offer all kinds of teams. This pairing helps teams move away from waterfall goals, which are project-based goals that cascade down through the company and aren't focused on specific values.
Using an goal focused agile management software like Team Compass allows for more dynamic goal-setting and helps team members and managers make adjustments to their goals as-needed to allow for long-term growth and progress.
Team Compass is free for up to three users. From there it is a simple $29 a month for unlimited users.
Pros
Improves communication in remote team
Status reports and goal setting
Visually appealing dashboard, graphs, and interface
Cons
Customization options require some set up time
Active Collab is an excellent agile management software for small businesses. It's affordable and easy to use, so project managers don't have to spend a ton of time teaching team members how to use it.
Active Collab is best known for its document management and email-based communication features. It also offers budgeting technology and task control to help workers stay on track and manage multiple projects at the same time.
A potential downside to Active Collab is the fact that it uses timeline and column views for task management. Other agile management software options use Gantt charts, and the adjustment can be tricky for some workers.
Active Collab pricing starts at $6.25 per month per user. There's also a team deal of $49 per month for a team of up to 15 people.
Atlassian Jira + Agile is one of the most trusted brands in the agile management software world. It works in most offices and can be used as either a self-hosted or cloud-based software.
Atlassian Jira + Agile offers a variety of project management tools, including Scrum and Kanban, and it integrates with other Atlassian products such as JIRA and Confluence.
Project managers can use this software to create customized workflows and stay in communication with their teams. The software also uses a system known as "Release Hub," which helps workers ensure their project is 100 percent complete before it gets sent off to a customer.
Atlassian Jira + Agile's greatest weakness is the number of features it offers. There's a pretty intense learning curve for new workers who are getting used to the system, and it can be hard to figure out in the beginning.
This software costs $10 per month for up to 10 users. It scales up from there based on the total number of users per team.
Pivotal Tracker is designed specifically for mobile and web developers. It was created by the software development consultancy Pivotal Labs.
This software supports multiple projects at once and allows for easy messaging between users. Users can create project-based tasks, user stories, and burndown charts, too.
Pivotal Tracker is easy to use and comes with a well-developed iOS app. Support can be slow for free users, though, and the customization process is tricky.
Pivotal Tracker is free for the first three users. This gives you access to 2Gb of storage and two private projects. The free version is available for academic institutions, non-profits, and public projects, too.
The paid version of PIvotal Tracker costs $12.50 per month for teams of up to five. The price then goes up to $250 per month for teams of 50 collaborators.
VersionOne is a popular project management software with an intuitive user interface and easy customization features. It also is known for its easy-to-understand reporting features that allow users to stay in touch and figure out how everyone else is progressing on various projects.
VersionOne users can use Kanban boards to assign tasks and leave comments. They can also use the dashboard to keep up with personal tasks and their teammates' tasks.
This software syncs with a variety of tools, including Jira and Microsoft Visual Studio. It offers a lot of features, though, and can be overwhelming at first. The free version of VersionOne is very limited, too.
VersionOne is free for one team and one project. From there, it scales up to $175 per month based on feature preferences and the number of users.
Level Up Your Agile Management with Weekdone
Now that you have a better understanding of agile management and the different agile management software options on the market, it's time to decide which one to use for your team.
Of all the options mentioned above, Team Compass ought to be at the top of your list of programs to try. The combination of OKRs and Weekly Planning allows for good company transparency and communication overall. Register and give it a try for free today.