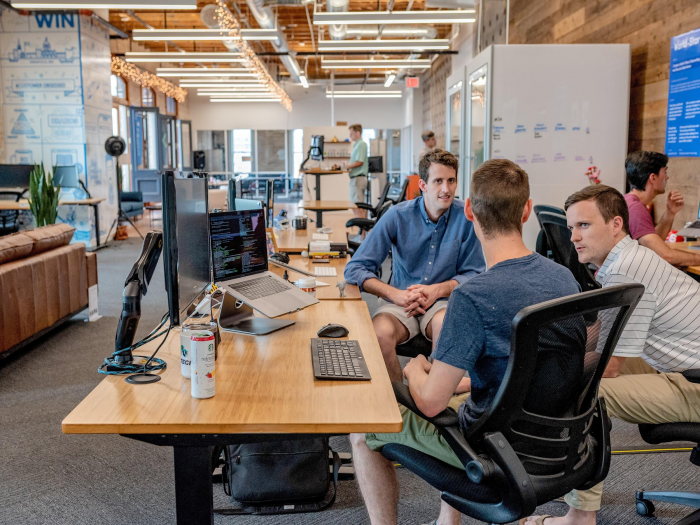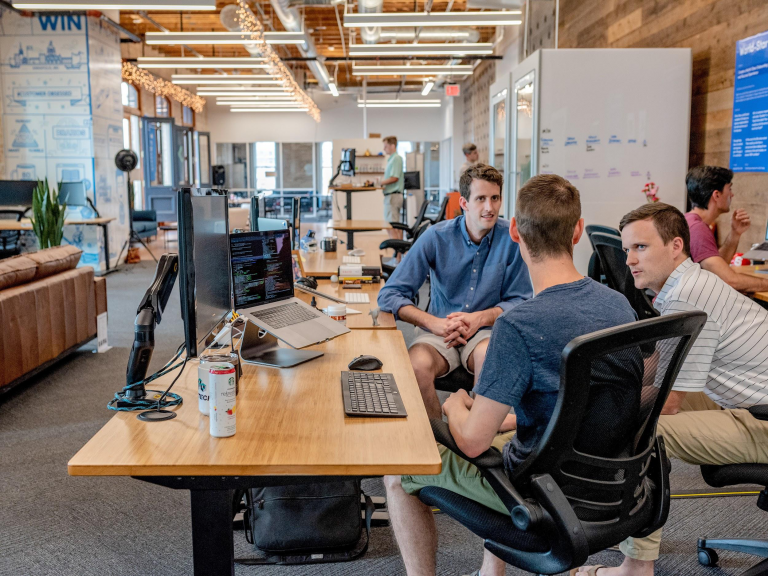 Workforce management software is necessary in the modern working world.
Lots of team managers are catching on to this fact and are investing in workforce management software to help them keep track of their teams in the most efficient way possible. In fact, the global workforce management software market is expected to reach a valuation of over $4 billion by the year 2026.
Are you considering using workforce management software for your employees? Are you unsure of which program to try? Read on to learn about 10 of the best workforce management software options you might want to start using in your office today and don't forget to learn more about Sage 300 ERP an ERP software is an excellent addition as well.
What Is Workforce Management?
Workforce management is one of those concepts that can be tricky to define. It's important to understand what it does and does not entail, though.
Workforce management focuses on employees. It's all about maximizing performance.
This process encapsulates all the activities related to keeping a workforce productive, including the following:
Data collection
Budgeting
Recruiting
Scheduling and analytics
Forecasting
Field service management
Human resource management
Performance and training management
Workforce management software contains a variety of features that support these activities and help managers and employees carry them out in efficient and effective ways.
Benefits of Workforce Management Software
A 2017 survey by DATIS looks at workforce management. By looking at over 400 executives, DATIS found many interesting takeaways.
Companies also struggle with competitive pay and benefits. For example, only 34% of these companies plan to increase employee engagement.
There are lots of reasons to start using workforce management software at your business, including the following:
Increased employee satisfaction: When employees can do their jobs with increased efficiency, they're more likely to be happy at work and continue performing at the highest level
Improved analytics: Workforce management software makes it easier for managers to gather data and see how their employees are performing and improving over time
Fewer compliance risks: Workforce management software helps businesses to create necessary reports that indicate they are complying with industry rules and regulations
Improved customer experience: The better employees are able to do their jobs, the better the experience will be for the customers who are working with them or the business as a whole
Do any (or all) of these benefits sound appealing to you? If so, it's time to start looking for the right workforce management software for your business.
What to Look for in Workforce Management Software
The workforce management software market is booming and there are tons of options out there to choose from. It's not always easy to tell, though, which ones are worth using and which ones ought to be avoided at all costs.
To help you narrow down your search, here is a list of key features to look for when trying to choose the right software:
Ease of Use: The software should be easy to understand and navigate for everyone on your team; it shouldn't require months of training to figure out, and it's helpful if there's a mobile component to keep up with team members when they're on the go or working outside of the office
Employee Management: Workforce management software should simplify the employee management process for managers and supervisors; they should be able to keep in touch with their workers and communicate with them one-on-one and as a whole group
Scheduling: The right software will help with scheduling, too; users should be able to schedule meetings with one another and set deadlines for upcoming projects with ease
Status Reporting and Analytics: A good workforce management software will come with lots of tools for status reporting and data management; it should help managers and team members alike keep track of their progress on various projects and see how far they've come toward reaching specific goals
Self-Service Capabilities: Self-service features are very helpful as well; they ensure that employees can use the software to keep managers and colleagues updated, and they help to minimize the amount of work the manager is required to do on a daily basis
Many workforce management software options offer features beyond those listed above. At the bare minimum, though, any software you consider ought to include these to make it worth your while.
Best Workforce Management Software Options
Okay, you know what to look for in workforce management software. Now, it's time to find the right one for your business. Here are 10 of the top options on the market that you might want to consider:
1. Weekdone
Weekdone is a unique workforce management software tool that operates according to the OKR (Objectives and Key Results) methodology. With a clear, easy-to-view dashboard, it allows managers and team members to set goals (or objectives) and come up with measurable ways (key results) to track their progress and stay on track.
Weekdone allows managers to set up meetings to talk to workers, provide feedback, and make sure everyone is on the same page.
2. BambooHR
This is a popular online human resources software option. It provides businesses with a single system they can use to track data and manage a variety of human resources-related activities, including time tracking, scheduling, HR reporting, and custom workflows.
This software also features helpful onboarding features that managers can use to get new employees up-to-speed on what's expected of them and what their position entails.
3. CakeHR
CakeHR is another well-known workforce management software focused on improving various human resources tasks and processes. CakeHR helps managers to stay on top of requests and approvals.
This software also tracks them digitally in reports and shared calendars so everyone remains in the loop and knows what's going on with the other members of the team. It's especially useful when it comes to time tracking, scheduling, and progress monitoring.
4. NICE IEX
NICE IEX helps managers create highly detailed reports and schedules to keep employees on track and ensure everyone is doing what they need to be doing.
It automates a variety of business tasks. This frees up employees and managers alike to focus on other, big picture tasks and spend their time doing things that help the business to grow and thrive.
5. Ento
Ento integrates with several other software programs to streamline business processes and keep everything running smoothly. It works with payroll management software, time tracking software, and onboarding programs to help new-hires become familiar with the ins and outs of the workplace and understand manager expectations from day one.
Ento workflow management and onboarding features are especially robust. It also is known for being a great payroll management solution.
6. Replicon
The goal of Replicon is to improve employee productivity and project visibility while also maintaining labor compliance and preventing revenue leakage. It's a good option for managers who want to maximize efficiency while also keeping everything above board and improving cost-effectiveness.
Replicon also features robust time tracking and attendance features. This helps managers to ensure employees are avoiding time theft and working when they're supposed to be.
7. Calamari
Calamari is an impressive time tracking and workforce management software. It helps with things like attendance management, time-off tracking, leave management, and the basic clocking in and clocking out.
This software is a great fit for traditional office workers as well as remote teams. It also integrates with a variety of other workflow management programs, such as Asana, Jira, and Slack. It's multi-lingual and multi-country, too, so it can work for businesses all over the world.
8. Planday
Planday features a variety of time tracking tools, including a punch clock and scheduling features. It makes scheduling a breeze and ensures that employees are working when they say they are (they're also automatically blocked from clocking in or being scheduled when they're on leave).
Planday is about good communication between employees and managers. You can use Planday to stay in touch, provide feedback, and ask questions.
9. Employee Navigator
Employee Navigator has an easy-to-use self-service portal and helps businesses of all kinds keep up with administrative tasks that, while time-consuming, are needed to keep the company afloat. This includes things like insurance management, HR management, and payroll. Managers can use these tools to keep track of employees' benefits and monitor deadlines and enrollment status.
10. Community
Community is meant to be a unifying communication platform. It makes it easy for workers and managers to stay in touch with one another and features an impressive scheduling tool. The Community software also offers adherence reporting features to help managers keep track of their employees, monitor their progress, and ensure they're meeting specific goals and deadlines on time.
Try Weekdone as Your Workforce Management Software
Of all these workforce management software options, Weekdone stands out from the crowd. With its emphasis on the OKR methodology and easy reporting features, it's a clear winner for any team manager that wants to make communication, status management, and productivity top priorities.
Best of all, you can register and try Weekdone for free. Sign up today to see what it's all about and decide for yourself if it's the right fit for you and your employees.