Having a good productivity management tool can serve as the difference between success or failure for a company. Unfortunately, there are way too many productivity management tools to choose from. That makes it is very hard to choose the right one for your company or team.
So, to remedy this, we made this list of the best productivity management tools we could find to make it easier to choose one.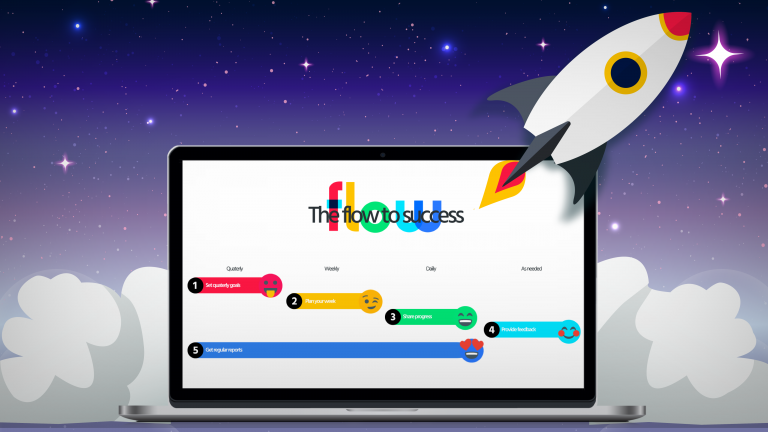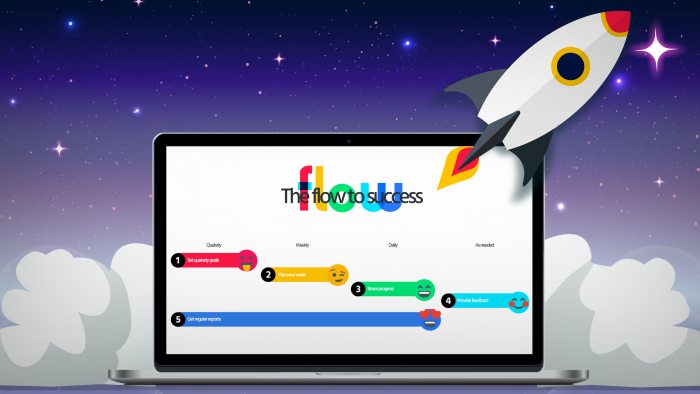 Weekdone Team Compass
Weekdone Team Compass is a team management software where you can:
Set and track goals to guide your team each quarter
Record your teams weekly activities and project progress
Review insightful weekly team reports to enhance your meetings
Hold one-on-ones and pulse surveys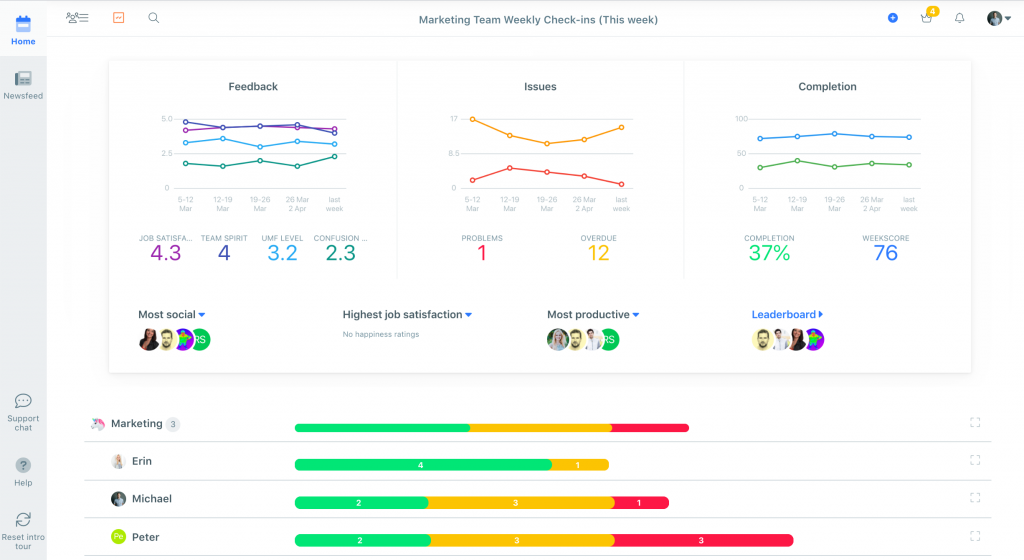 Team Compass is also great for getting a quick overview of each employee's work separately. This makes it easier to know not only the status of your projects and goals, but also the status of every employee.
Scoro
Scoro is a business management software that is meant for professional and creative services. In addition to typical functions, such as task management and work tracking, it also offers financial management and customer relationship management. In Scoro, you can manage your budget, compile and send out invoices, and manage all your customers.
Impraise
Impraise helps you to accelerate performance and professional growth in your team. Among other features, it offers reviews, goal management, real-time feedback, and light-weight check-ins. If you're looking to revamp your performance reviews, surface 360 insights, or invest in leadership development, this tool can help you.
Todoist
Todoist is a simple list app that can help your team get organized. You can use it to plan large scale projects but it also works if you want to organize your personal life.
People HR
People HR is a simple web-based HR platform that is a good fit for small and medium sized companies. It was built by a compact team of HR veterans who spent most of their career in Human Resources using HR software.
WideAngel
WideAngel is a management tool. It handles your one-on-one meetings. Also, it helps you set goals, get feedback from your team, and review your employees. This app really helps you to be the best manager possible!
ProofHub
ProofHub is a top-rated team collaboration and project management software. You can use ProofHub to manage all your work from a single location, which helps to save a lot of valuable time in the process. The software offers a wide range of useful tools, like Time Tracking, Scheduling Calendar, File Management, Discussions, etc, which help you to achieve more in less time. Additional benefits include a simple learning curve and fixed pricing plans.
SalesScreen
SalesScreen is a sales productivity management platform. It combines gamification with real-time data visualization. This helps you to increase your transparency and awareness on the activities that matter most. This will help with revenue growth and overall success.
The productivity management tool for you.
In the end, the needs of every organization are different. And when choosing the right tool for you, you must make sure there's a good fit.
In addition to features, it is important to check out the customer support of the tool you're considering. In addition, what do your employees think of it? Are you getting everything you need?
Weekdone prides itself on its good customer support. We make sure we are a good fit for our customers. So, that they can get everything they need. You can try Weekdone right now, to see if this is the right tool for you!