Updated on 8th of November 2022
Using employee productivity tracking software is a great way to actually measure the productivity of your distributed teams. Research shows that, on average, only about 60 percent of work time is spent actually being productive. Having a proper tracking solution that can create employee productivity reports is the best way to move forward.
Anyone can benefit from using employee productivity tracking software.
Here, you'll learn about five of the best employee productivity tracking software options you might want to try using today.
Why Track Employee Productivity?
Some ways that software can be your tracking solution for employee productivity include the following: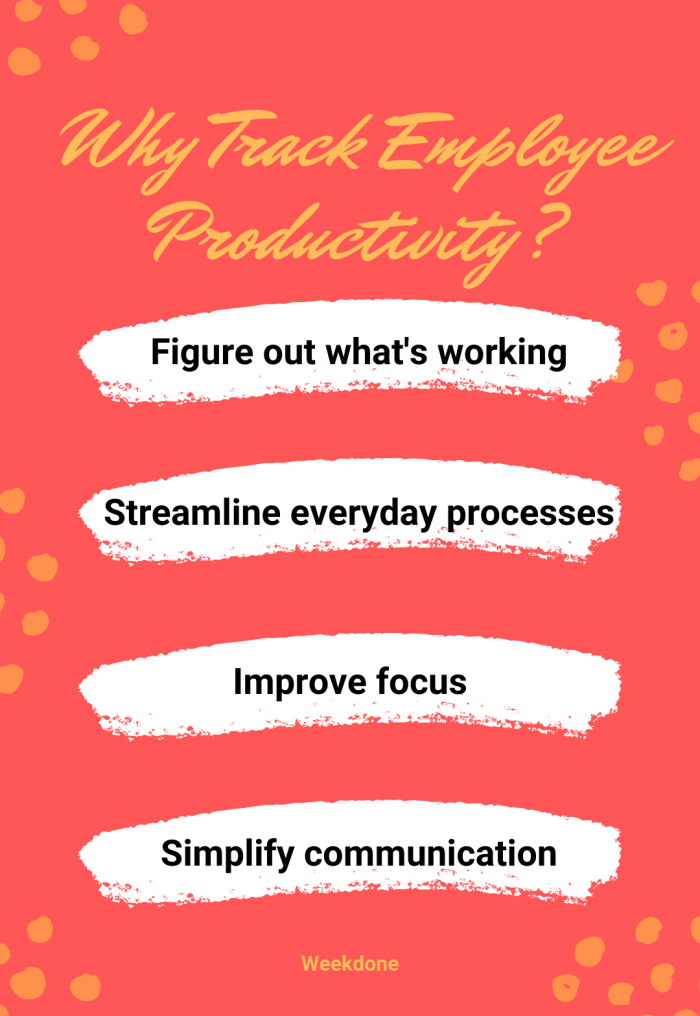 Figure out what's working and make adjustments to schedules and other practices to allow workers to get more done.
Streamline everyday processes and eliminate unnecessary tasks that bog down workers and hinder their productivity.
Improve focus by providing accountability and discouraging workers from turning to distracting websites.
Simplify communication for workers to check-in with their manager and get help or feedback as soon as it's needed.
A study by Laikipia University likewise shows the importance of performance appraisals on employee productivity.
Productivity tracking software can help with goal-setting as well.
What to Look for in Employee Productivity Tracking Software
Employee productivity tracking software makes it easier for managers to keep track of what their team members are up to. That being said, which features do you actually need in a productivity tracking software to succeed?
This list should aid you in finding workflow management software that offers the most bang for your buck and gets used most often by your team members:
Ease of use: It shouldn't take weeks of training to get the hang of a new app; look for one that you and your team can figure out right away and use to hit the ground running
Real-time dashboards: Real-time dashboards help managers to stay informed about what their workers are up to.
Big picture planning: Software that allows for high-level planning will keep team members motivated.
Easy communication: It should be easy for managers to communicate with team members as a group and one-on-one.
Robust reporting: Your software should offer plenty of options for employee productivity reports. This helps to keep track of progress and ensure everyone is on track when it comes to reaching specific goals and milestones.
Mobile-friendliness: These days, everyone uses their smartphones for work and play; it helps to have a mobile-friendly productivity tracking solution to manage employees when they're out of the office and when you're on the go.
Integration with other apps: The best software options integrate with other team management and productivity apps to centralize information and ensure nothing falls through the cracks.
There are plenty of other features that productivity tracking solutions will boast about having, and many of them can be useful. At the bare minimum, though, your software ought to offer all of the features listed above.
Best Employee Productivity Tracking Software Options
Clearly, there's a lot to take into consideration when shopping for employee productivity tracking software, and it's easy to feel overwhelmed. The five options listed down below offer many, if not all, of the most important features that a productivity tracking software ought to possess.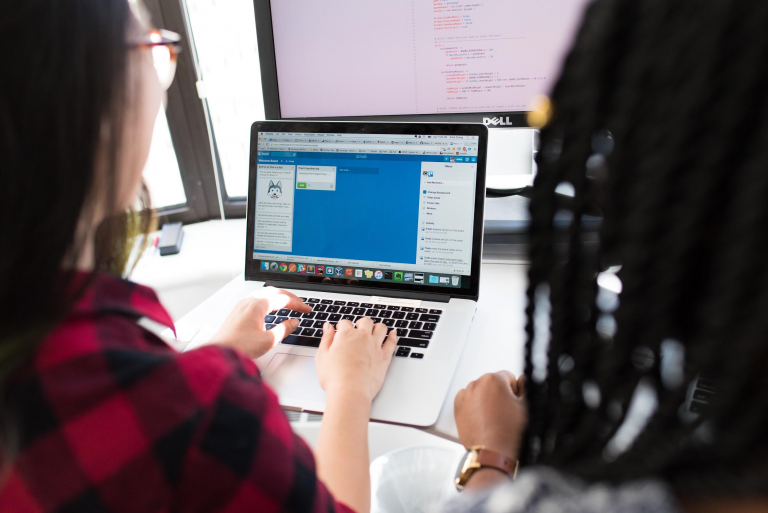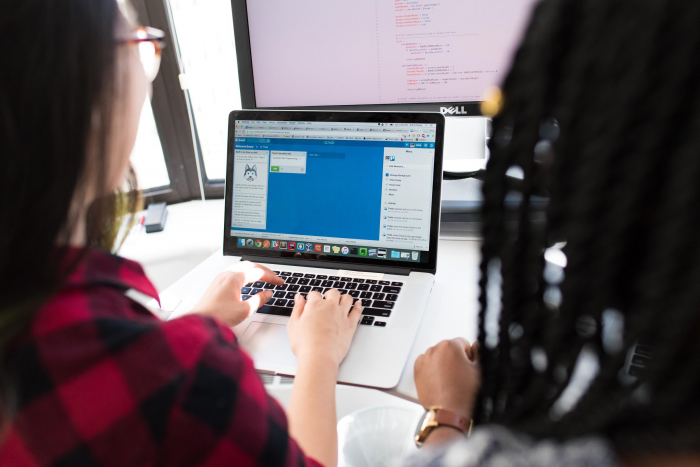 Use this list to guide your shopping process, narrow down your options, and ensure you're making the best decision for yourself and your team.
Team Compass provides team managers with a simple and effective way to track employees' weekly and quarterly progress. Managers can use this app to help their team members set big picture goals and break them down into smaller, more manageable chunks.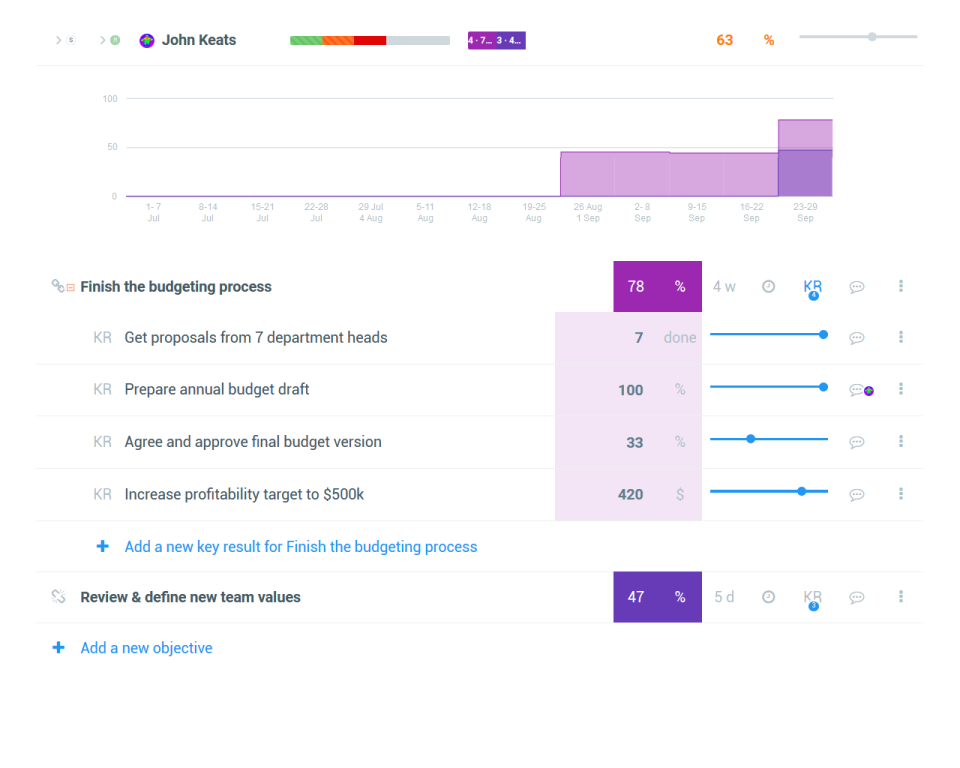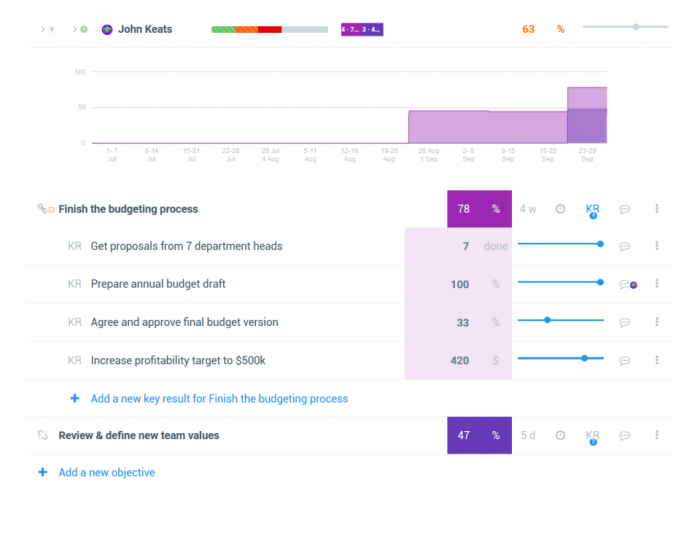 Team Compass operates based on the PPP – Plans, Progress, Problems methodology that enables employees to track their weekly performance and teams to connect on a more personal level. Managers can use these planning tools to check that their employees are on task while also making sure they stay productive themselves.
The app also offers clear, easy-to-read dashboards and weekly employee productivity reports to encourage weekly reviews. These tools help managers track everyone's progress and see both how individuals are performing and how the team is doing as a whole.
Team Compass is free for teams of up to 3 people. For teams of 4 or more, it costs $29 per user per month.
2. Email Analytics
Emails can be a major source of lost productivity in the workplace. This is especially true when workers start using their email accounts to handle matters not directly related to their jobs. If this is an issue for your team, Email Analytics can be a good tool to use.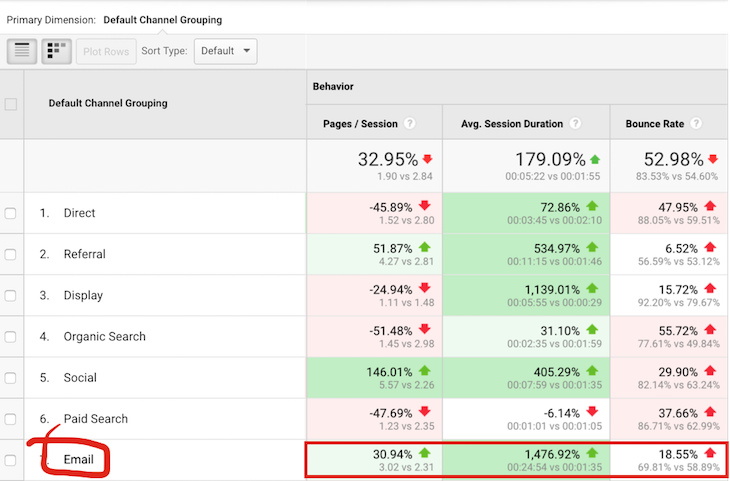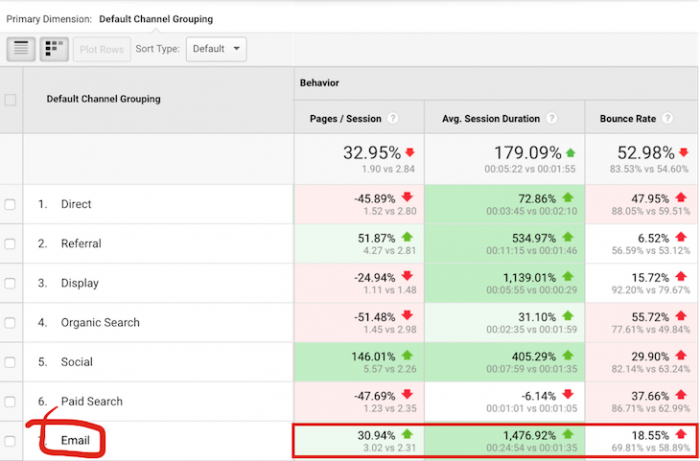 Email Analytics is an email monitoring tool. It provides managers with in-depth information about how their team members are using their email accounts. It's similar to Gmail's Google Analytics program.
Managers can use Email Analytics to get a clear idea of how many emails employees are sending and receiving each day. This tool also shows how much time workers are spending on messages, as well as the dates and times when they are the busiest.
EmailAnalytics is a bit more granular than some other employee productivity tracking solutions. It does offer a lot when it comes to goal-setting or planning, for example. If emails are an issue in your office or among your staff, though, it can still be a worthwhile app to start using.
EmailAnalytics comes with a free 14-day trial. After the trial, it costs $15 per mailbox per month.
3. Time Doctor
Time Doctor is a useful cloud-based employee productivity tracking tool for folks who manage remote teams. Time Doctor can be installed in under five minutes. After that, employees can start using it right away to track their time.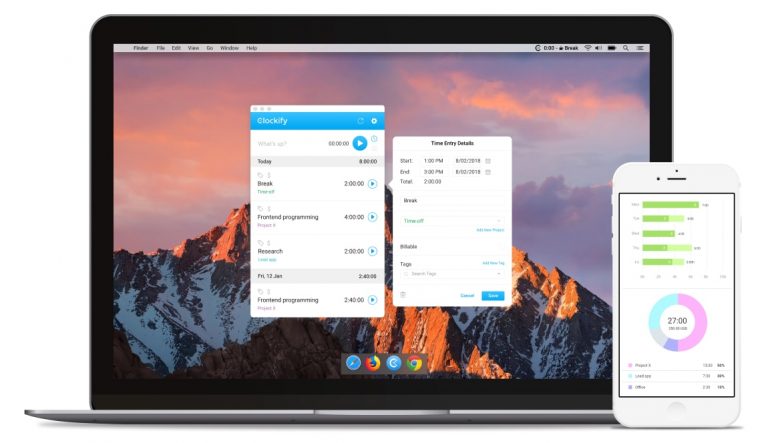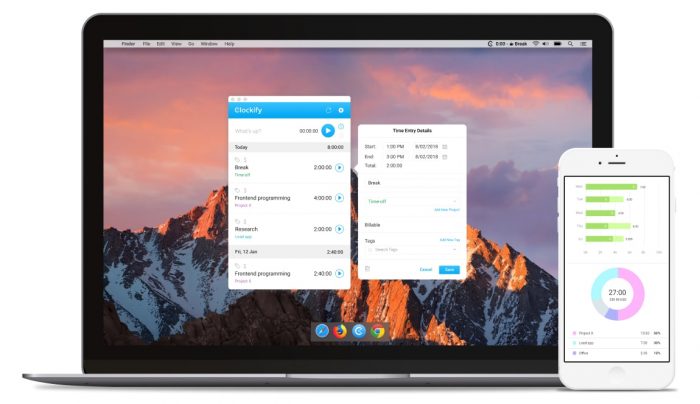 One of the greatest advantages of Time Doctor is that it starts automatically. Whenever the computer is turned on, Time Doctor gets to work keeping track of how employees are using their time. It keeps track of the applications and websites and workers use and can take screenshots at set intervals to help keep everyone accountable.
Time Doctor can definitely be useful for teams that need extra accountability to stay productive. It falls short when it comes to goal-setting and long-term planning, though. It's more of an intermediary productivity tool.
Time Doctor comes with a free 14-day trial. From there, the Business plan costs $49 per month for up to five users, and the Enterprise plan costs $99 per month (also for up to five users).
4. ProofHub
ProofHub is another cloud-based productivity app that's geared toward managing remote teams. It provides tools that allow managers and workers to centralize their task lists, discussion, documents, calendars, and workflows. This centralized approach ensures that everyone has access to the information they need and nothing slips through the cracks.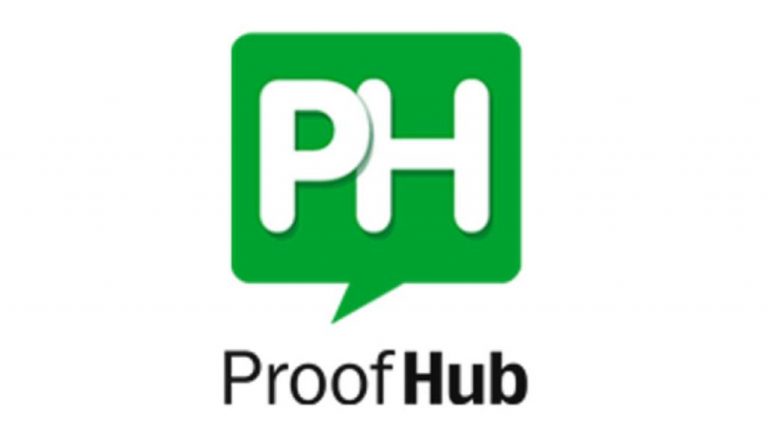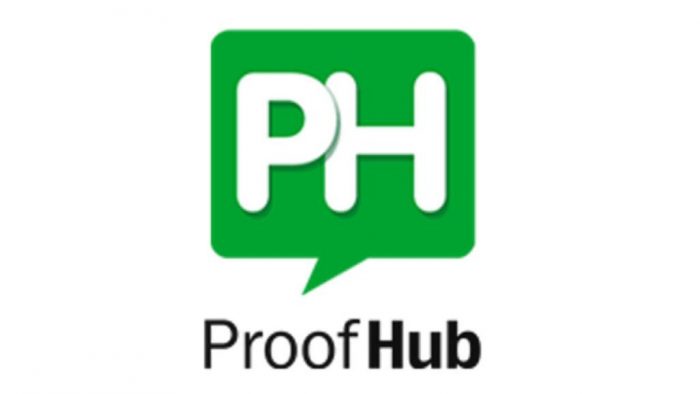 ProofHub allows for easy collaboration between managers and team members. Users can also connect with clients and vendors through the app. Everyone who utilizes it can get a broad view of ongoing projects.
ProofHub comes with a brief free trial and two paid plans. The Essential option allows users to manage up to 40 projects and costs $45 per month. The Ultimate Control plan allows for unlimited projects and costs $89 per month.
5. ActivTrak
ActivTrak is a minimalist productivity monitoring app. It's invisible on users' computer screens and devices, so they don't have to worry about being distracted by the tool. It sends managers regular reports, as well as screenshots of their employees' actions.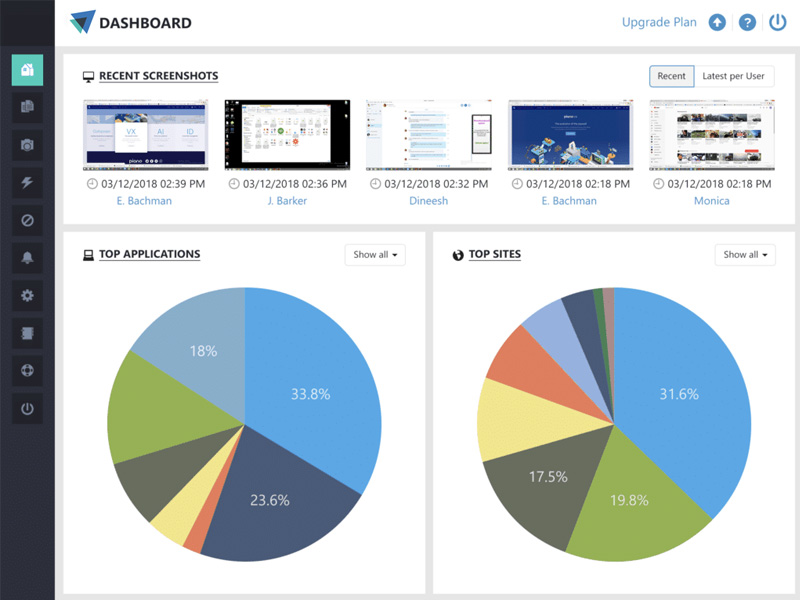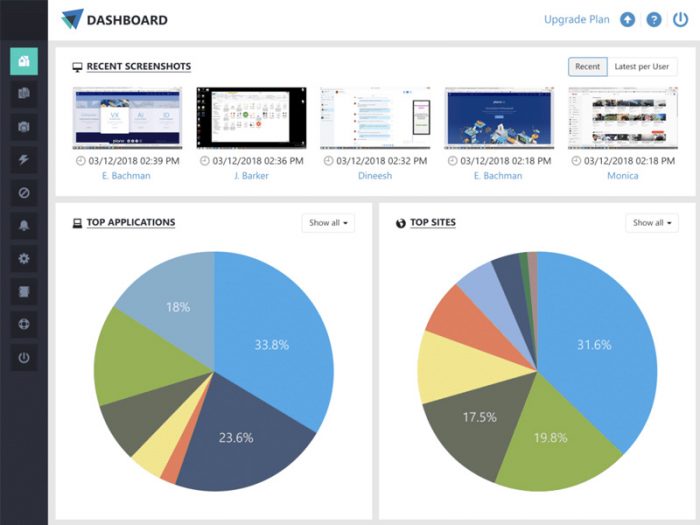 ActivTrak doesn't have much to offer in terms of proper tracking and goal setting. However, it is useful for making sure workers are taking care of projects that matter most.
ActivTrak is free for teams of three or fewer people. If your team has more than four members, it costs $7.20 per user per month.
6. Teramind
Teramind is a multi-level employee productivity tracking software that is suitable for large companies. The feature set is wide and has specific appliances for every type of monitoring activity. Most notable features are "optical character recognition", "in-app field parsing", "scriptable rule logic" etc.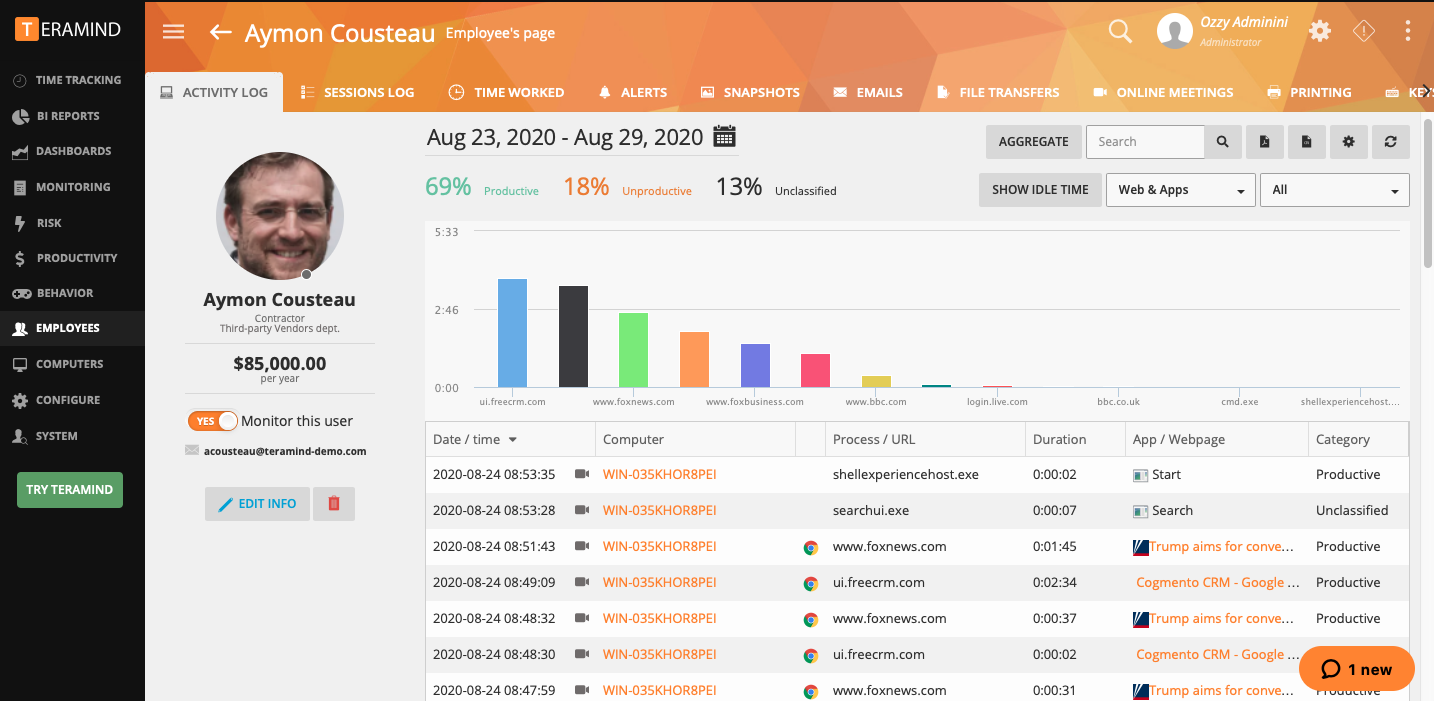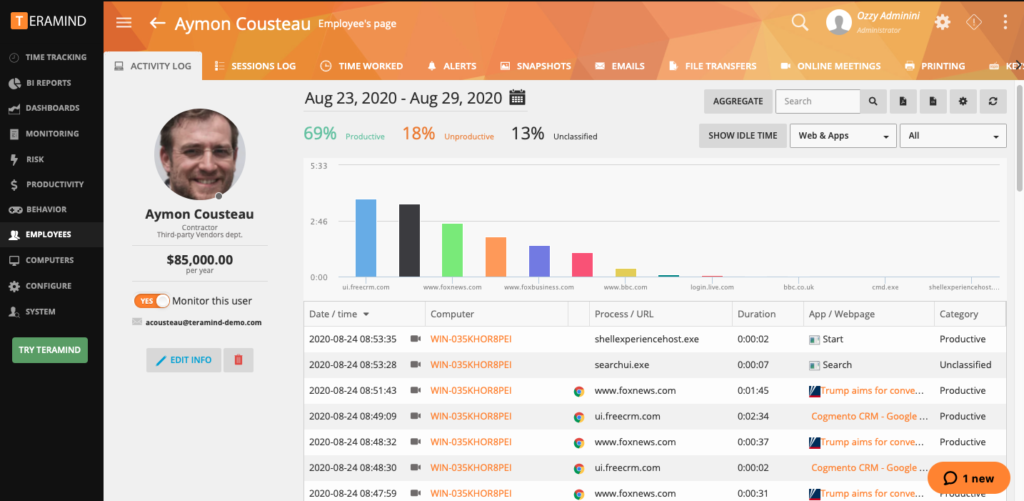 View key activity data and multi-level reporting in Teramind's intuitive Business Intelligence Dashboard that simplifies complex data and analysis, and presents them as easy-to-read charts, graphs and maps.
Teramind's product is mainly a solution for corporations rather than small teams and their clients mainly work in banking & finance, government, energy & utilities, healthcare or education.
Teramind's cheapest plan starts from $10/month per user.
7. Controlio
Controlio is an intuitive software to track employee productivity through their screen activity, activity reports and other metrics such as keystrokes.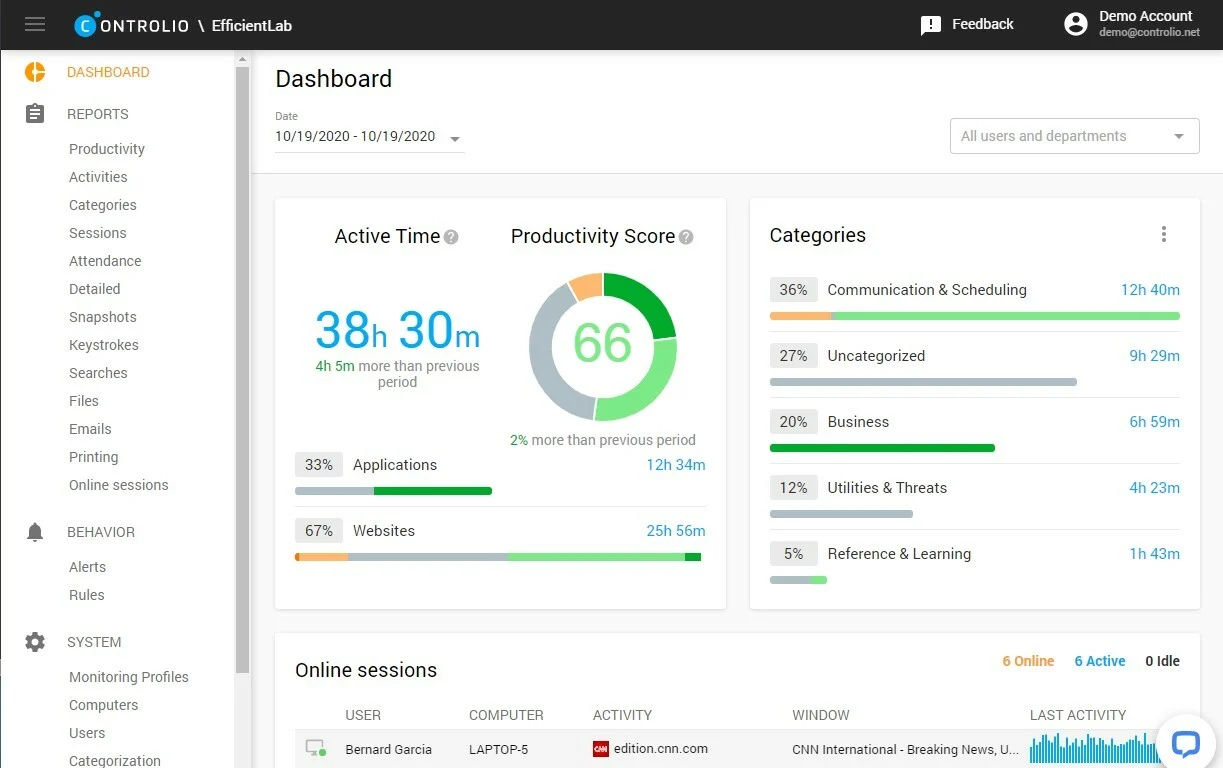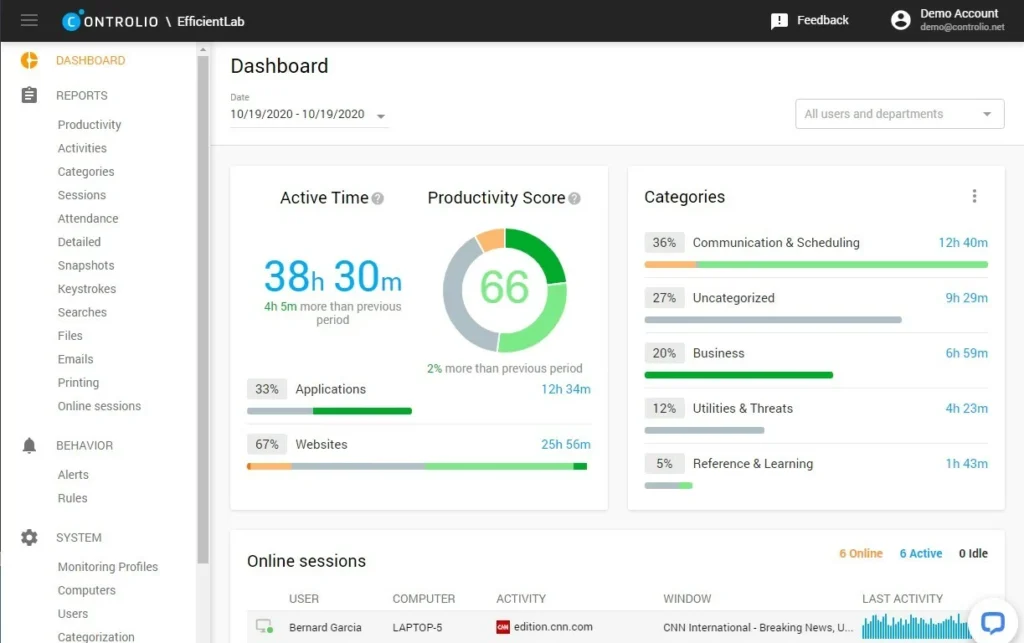 Their product is a web-based cloud system for employee surveillance on their work PCs that run Windows or MAC. You can easily monitor web and application usage, and watch what's happening on your staff screens live or on-demand. Check what they type, search on the Web, what files they copy and much more.
Controlio's main features consist of Productivity score that is an automatic calculation of each employees tracked performance and User Behaviour Rules which enables managers to get information on their employees' less productive activities.
Controlio's pricing starts at $7.99/month per user.
8. Hubstaff
Hubstaff is a great choice for employee productivity tracking when you are working remotely. It automates many of the processes and serves you with easy to understand useful reports as a result.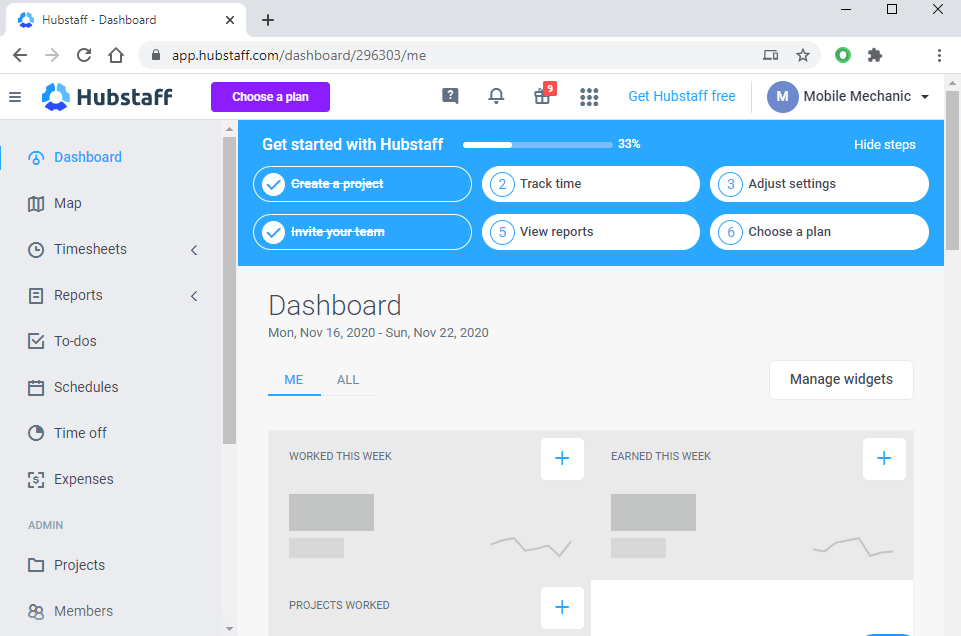 Hubstaff tackles time-draining admin work for you. Like chasing down project updates. Or messing with timesheets. Or ensuring deadlines are met and work stays within budget.
Their main features are time tracking, productivity monitoring, reporting, gps tracking, online timesheets and even automated payroll.
Hubstaff's pricing starts at $5.83/month per user with 2 free users included. They also offer a 14-day free trial without the need for a credit card.
9. InterGuard
Knowing who is accessing sensitive files or participating in risky activities, is in their own words "good but not good enough". InterGuard lets you preemptively block unwanted behaviors, and react in real-time to alerts.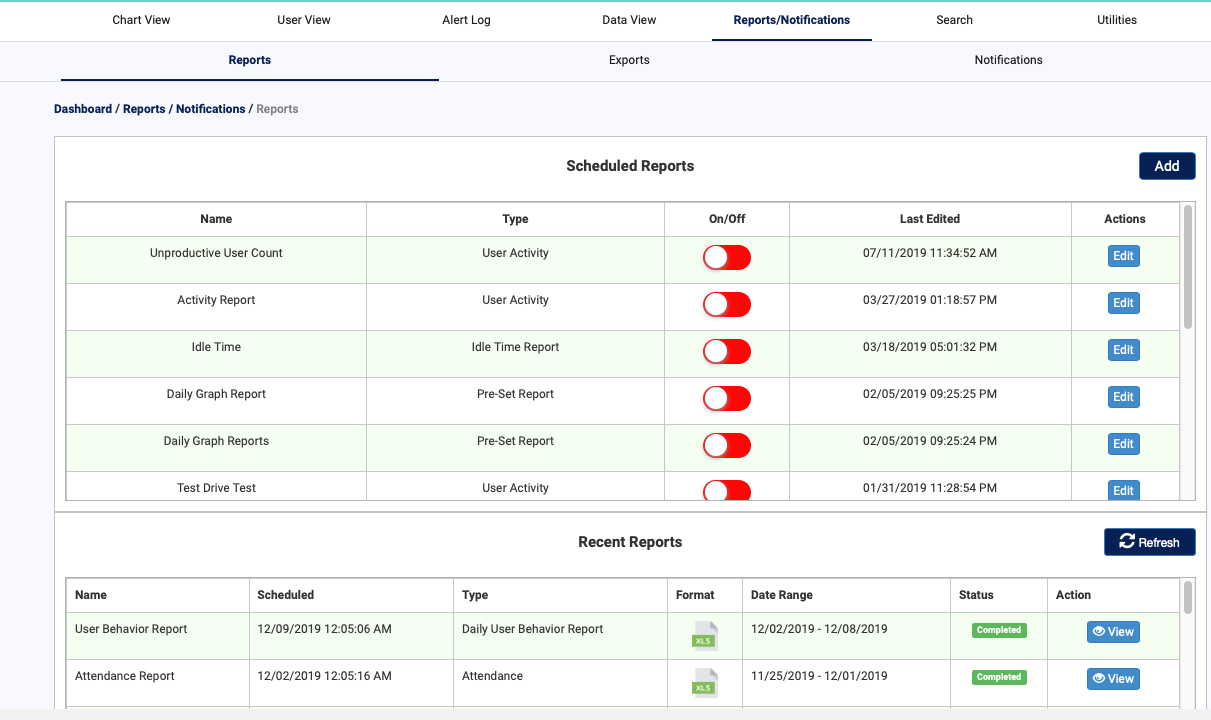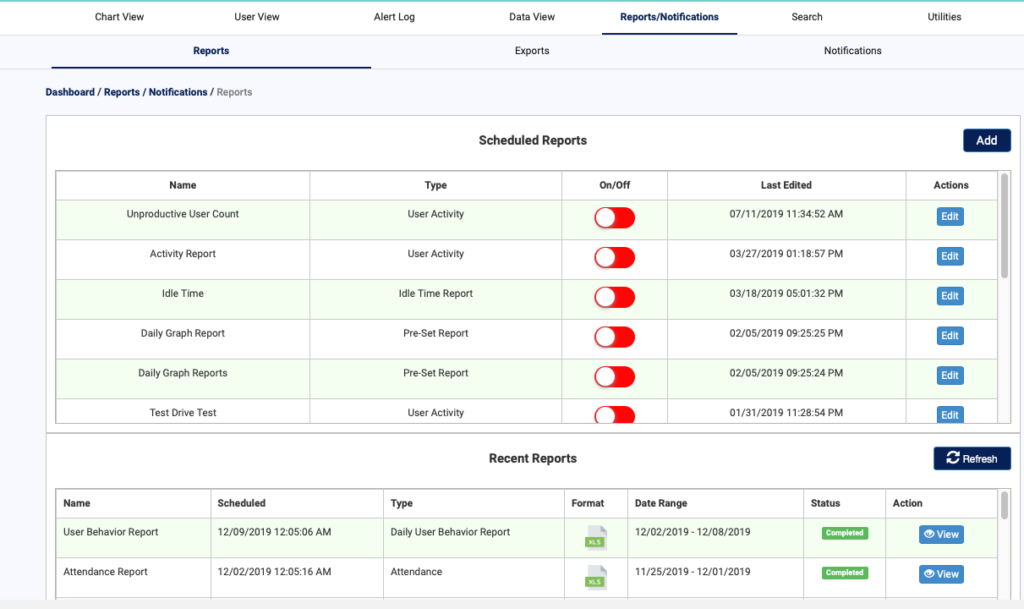 InterGuard is one of the more strict softwares in terms of employee tracking. In addition to viewing employee activity, it also enables blocking certain activities.
Their feature set divides mainly into 2 parts – employee productivity monitoring and protecting against insider threats.
InterGuard's pricing starts at $25/month per user.
10. TMetric
TMetric is a good all-in-one time tracking, project management and reporting tool for small to medium sized companies.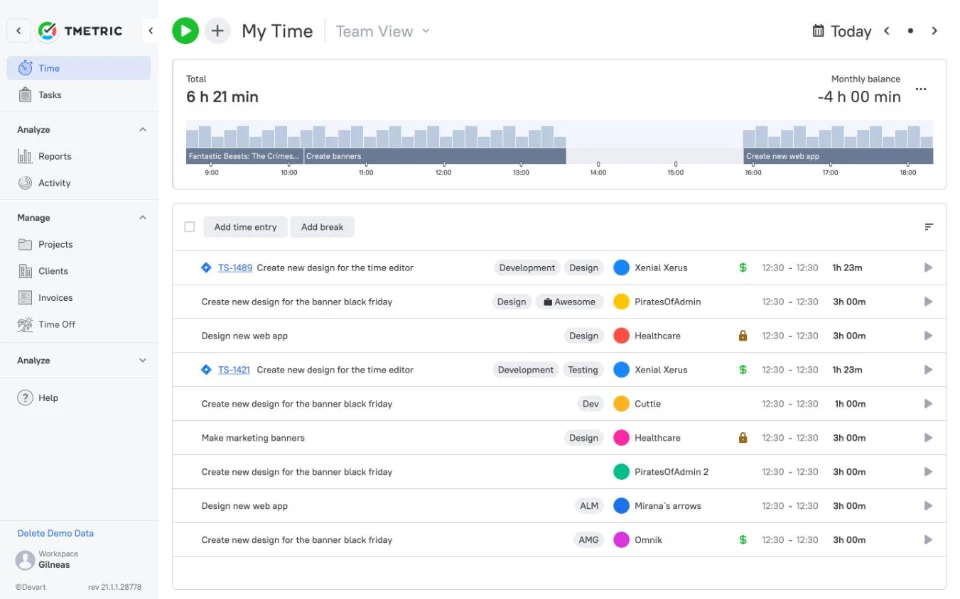 TMetric allows managers to monitor and track their employees as well as manage tasks and projects within the product.
Main features include time tracking, billing & invoicing, project management, team management, task management and time off scheduling.
TMetric has a free plan for mainly time tracking purposes for up to 5 users. Paid plans start at $5/month per user.
11. Desktime
Desktime is a time tracker with additional workforce management features that will help you develop a high-performing team.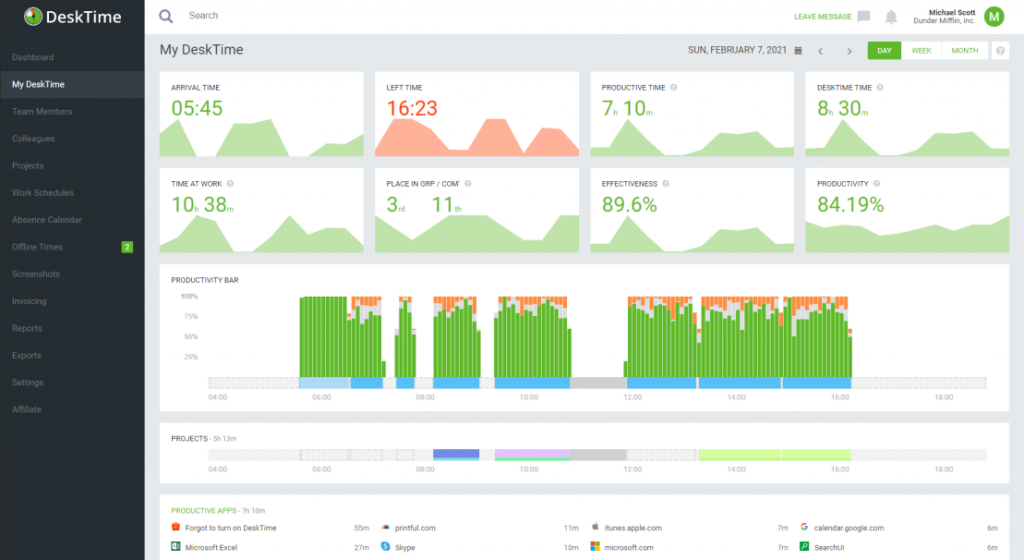 Desktime's main features include automatic time tracking, absence calendar, offline time tracking, private time option, web tracking, project tracking, custom reports and booking.
Desktime also has plenty of integrations with well-known products such as Google Calendar, Outlook Calendar, Trello, Gitlab, Asana, Basecamp, Jira and Zapier.
Desktime pricing starts at €6/month per user.
12. Timely
Timely is another great all-in-one software to track employee productivity. An extensive team tracking feature set helps you maximize each employee's time efficiency.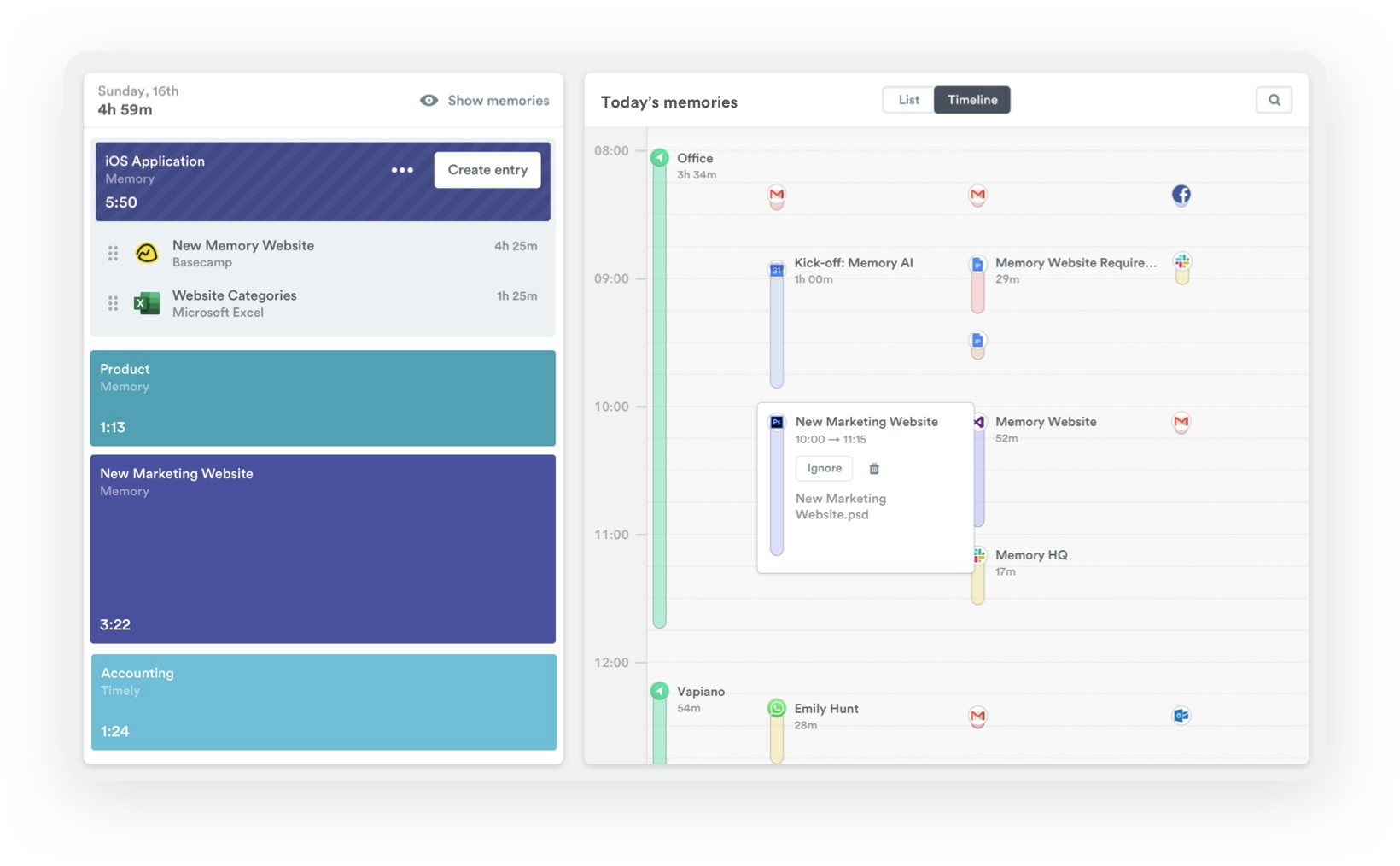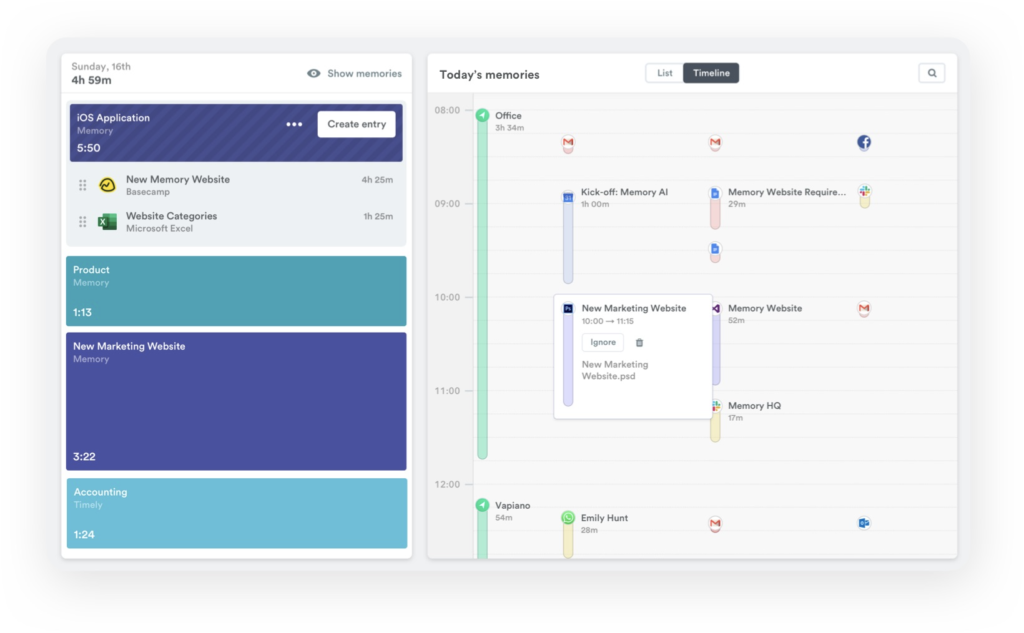 Clean, simple, modern — Timely helps you manage resources thoughtfully so everyone contributes to high-value projects. Visualize plans, sync employee calendars and allocate tasks using simple drag-and-drop.
Timely is best for consulting firms, software companies, agencies, designers & creatives, lawyers and accountants.
Timely's pricing starts at $10/month per user.
13. Everhour
Everhour is a tool for both time tracking and dealing with invoices, budgeting and other financial aspects of your business.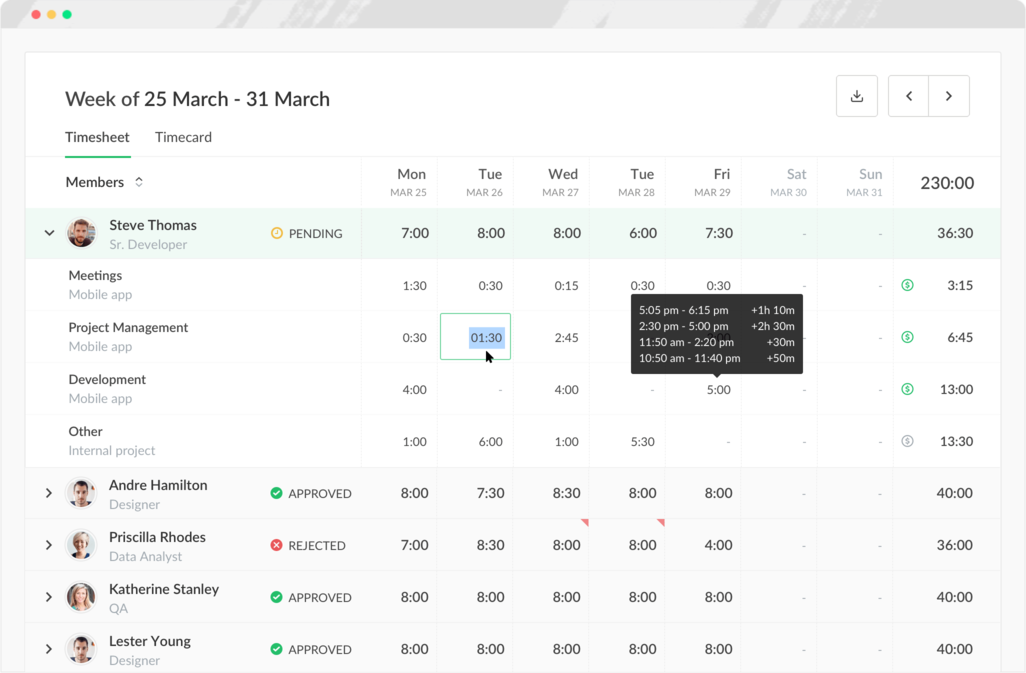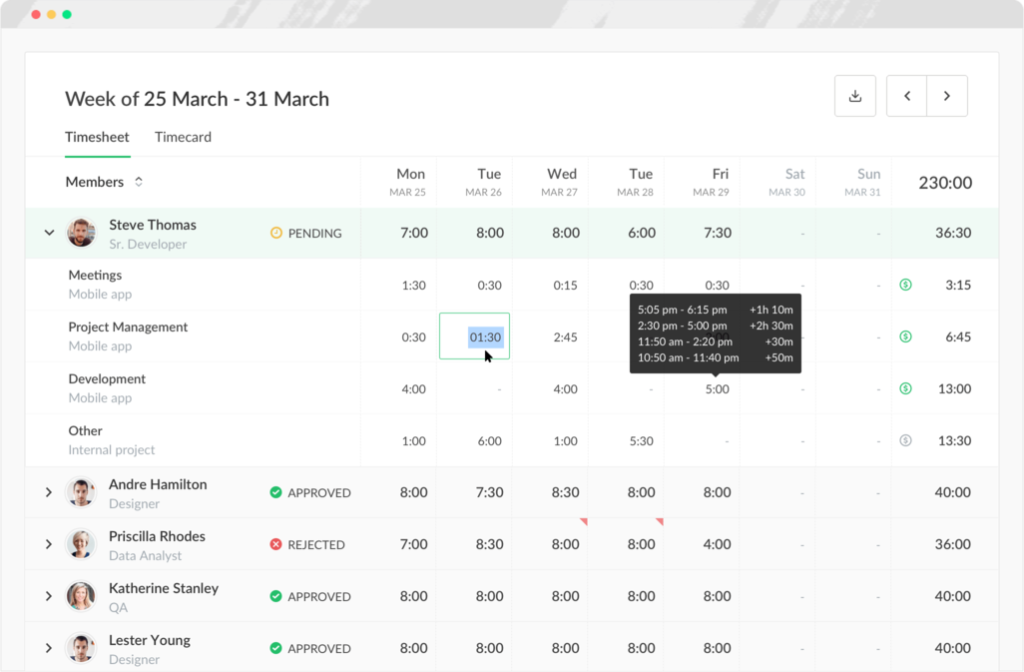 The employee monitoring features are quite simple and straight forward – you have a timeclock for each employee that tracks their general performance.
Everhour has a free plan for up to 5 users, paid plans start from $5/month per user.
14. iDoneThis
iDoneThis is a project management tool embedded into an employee productivity tracking software. What this means is you will get time estimated on different projects and tasks, which help you delegate work better and present clients with accurate estimates.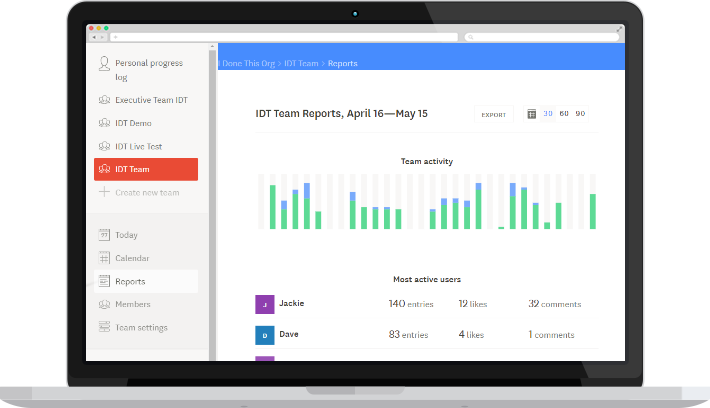 iDoneThis offers good integrations with some of the most notable SaaS products on the market including Gmail, Slack, Github and Zapier so you can control your workflow without actually needing to enter their product.
iDoneThis has a 14-day free trial available and it requires no credit card. Their paid plans start at $12.50/month per user with unlimited access to features.
15. Teamwork
Teamwork promotes themselves as "the only client work platform that's actually built for it". Its feature set is wide, consisting of project management, team management, client management, time tracking, budgeting, CRM and more.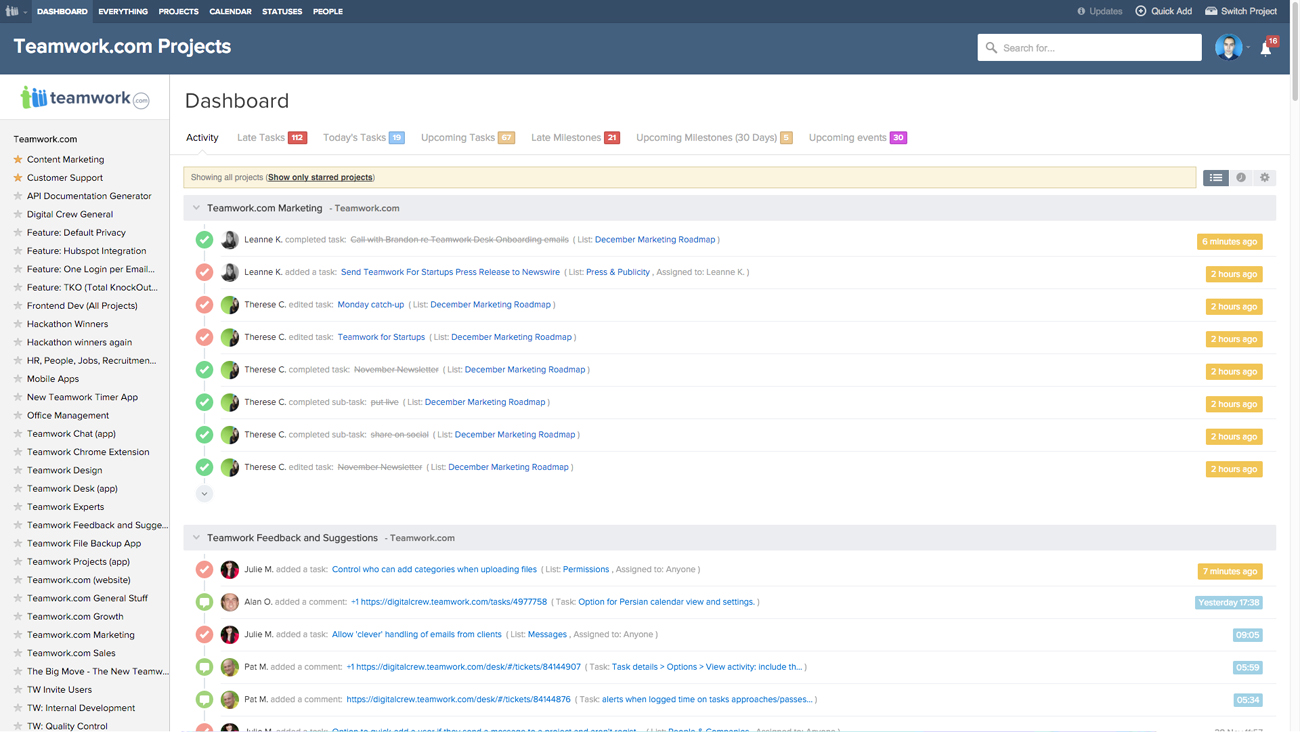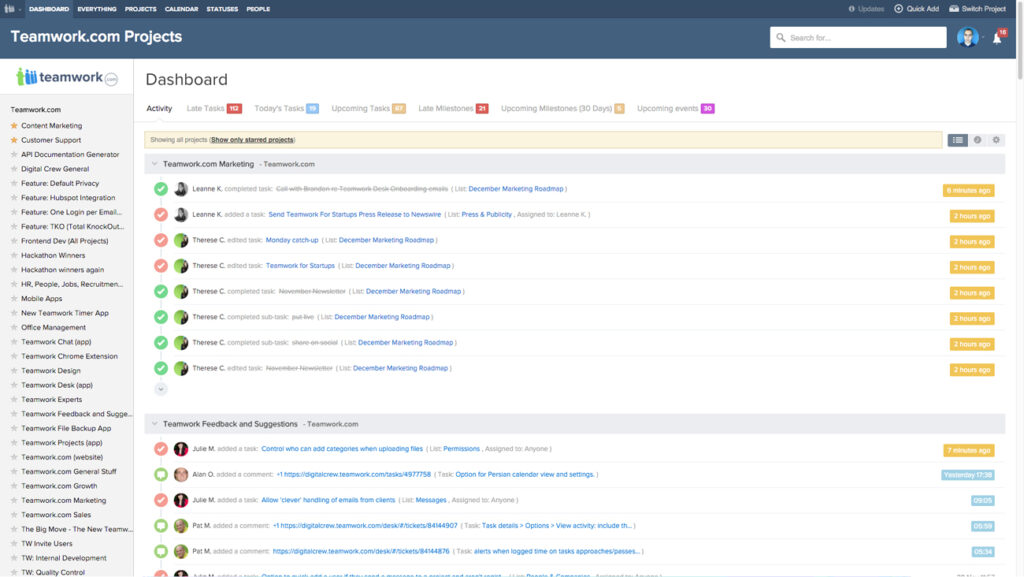 Teamwork's employee software works best with agencies, creative teams, professional services, marketing teams, product teams and PMO teams. Teamwork is generally loved by users, with a Capterra user score of 4.5/5.
Teamwork has a free plan available for up to 5 users, paid plans start at €9.99/month per user.
Make Team Compass Your Employee Productivity Tracking Software Today
There are plenty of great employee productivity tracking software products on the market but Team Compass is the clear winner. It makes collaboration and communication easier than ever. It also allows managers to keep track of the status of various projects with its simple reporting features.
Because of all of this, we would recommend trying Team Compass. Teams of three or fewer can use for free, while larger teams can sign up here for a 14-day free trial.