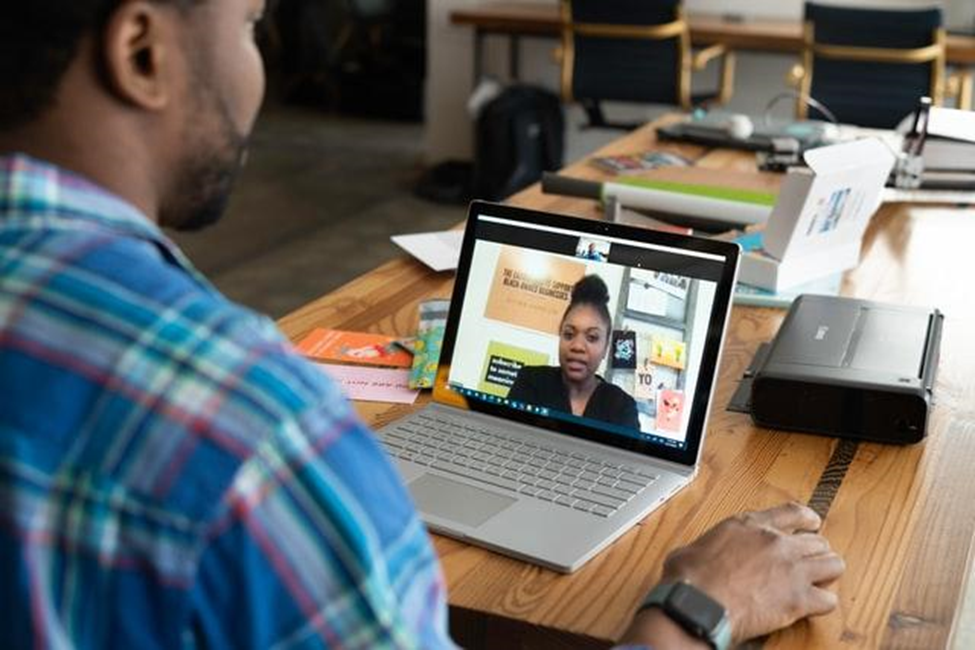 In 2022, remote teams are more common than ever before. The right remote team software can make a big difference when it comes to helping everyone stay in touch and on the same page.
Most of us are getting more comfortable with the idea of working from home. However, there are still some hurdles to overcome — including challenges related to communication and project management.
Need help choosing remote team software to keep you and your employees connected? This guide describes 25 of the best remote team software solutions. Below, you'll find information about pricing, key features, pros and cons, and more.
---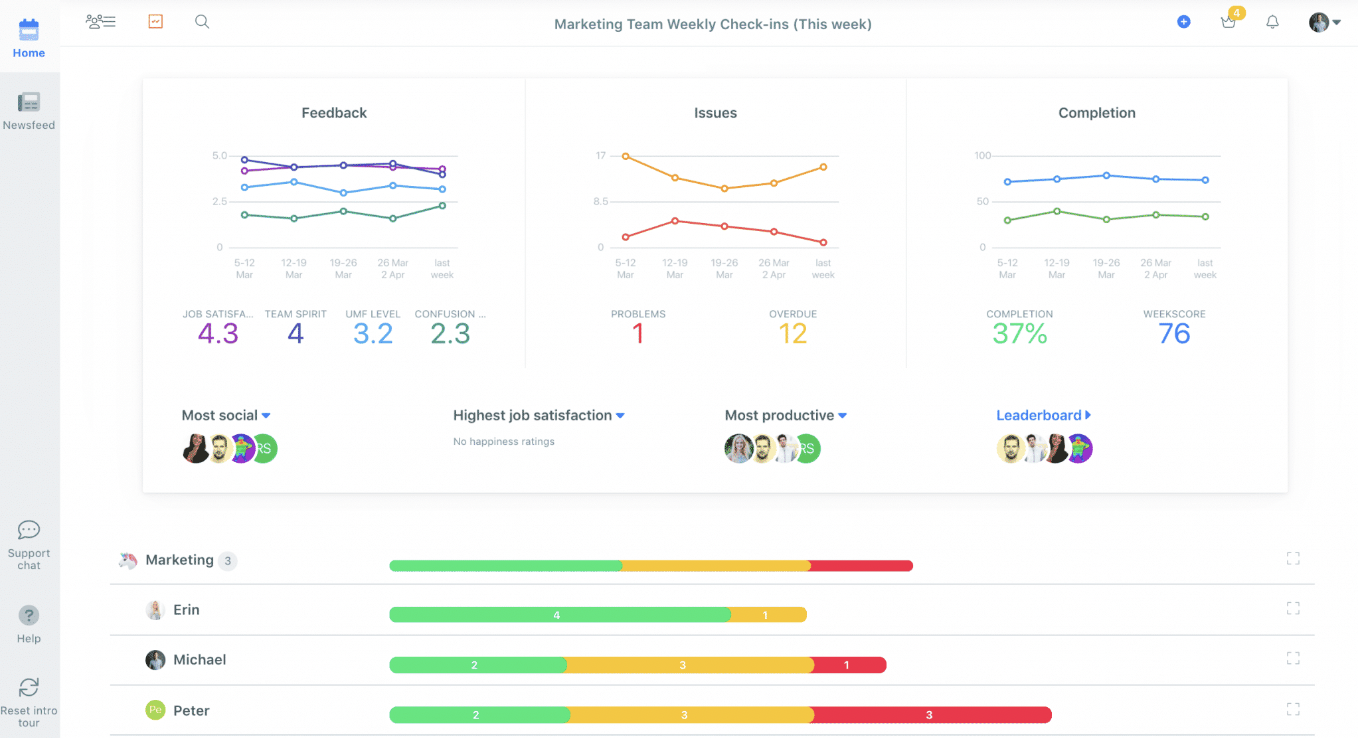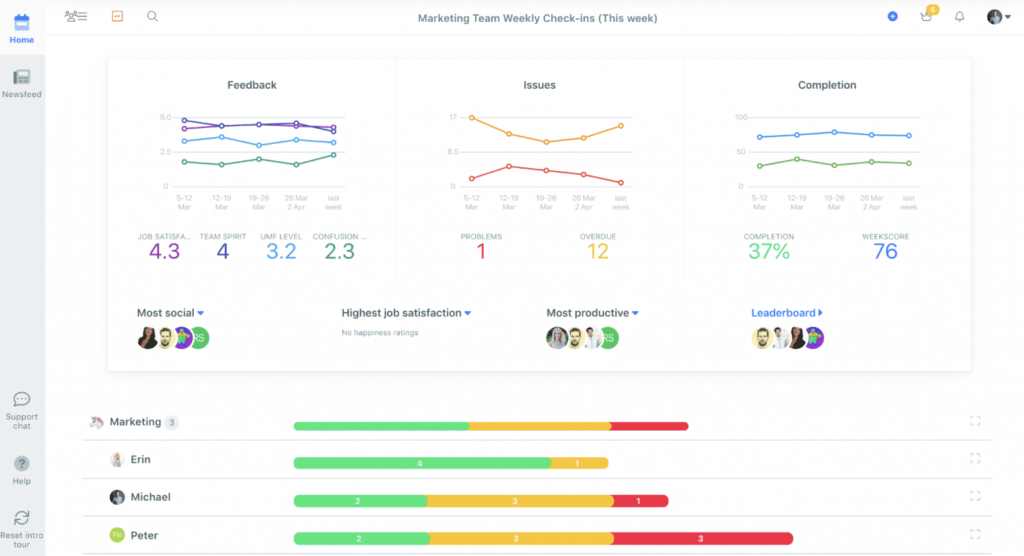 Team Compass is an excellent remote team software for small and medium-sized teams. Designed for companies with 10-100 employees, this tool simplifies weekly progress reporting and provides a centralized location for you to address all your daily team management needs.
Pricing:
Free for teams of 3 or fewer
$29 per month after a 14-day free trial
Key Features:
Weekly PPP (Plan, Progress, Problems)
Easy employee recognition with 5-star ratings
Light quarterly team objectives
Internal communication functionality (reactions, comments, 1:1s, discussion board)
Automatic progress report system
Pros & Cons:
---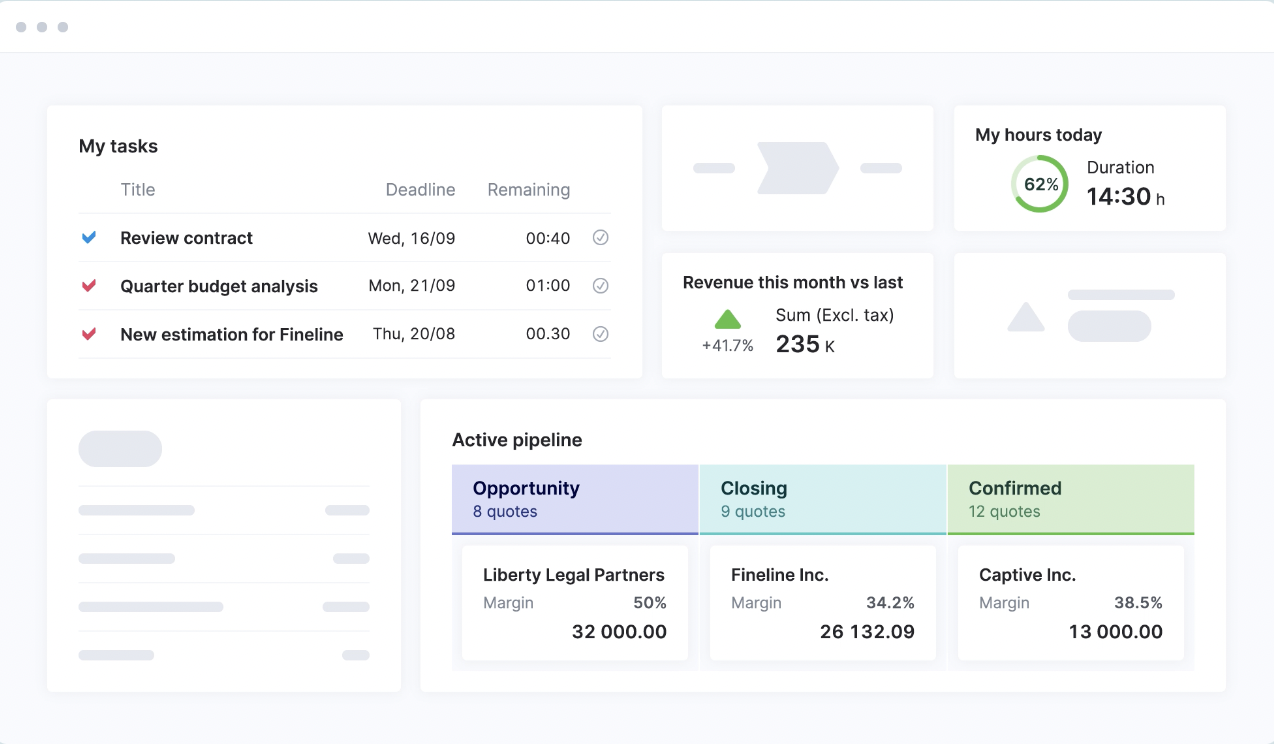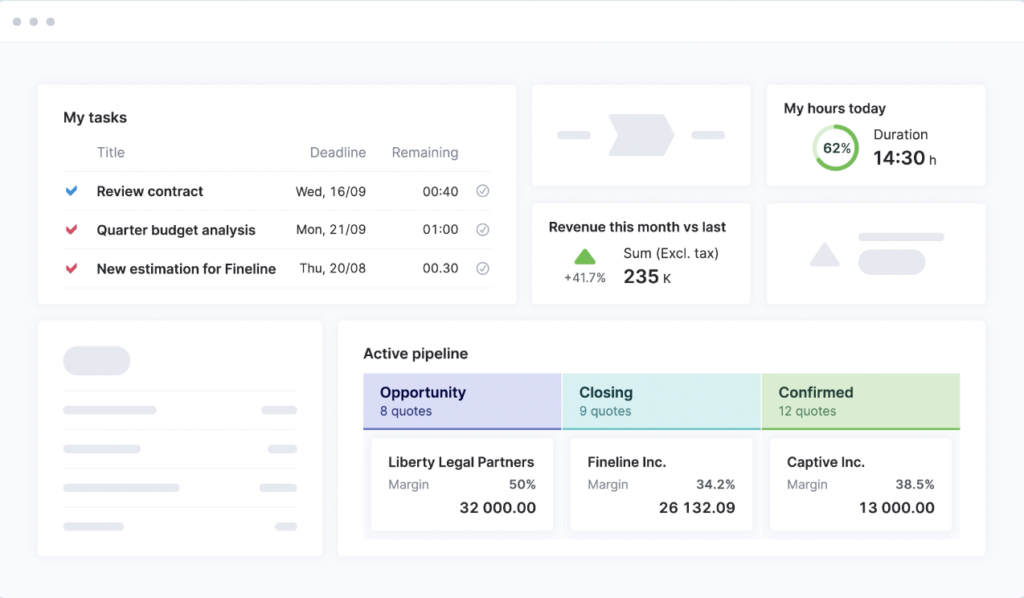 Scoro is a remote team management software solution that combines a variety of tools, including project management tools, customer relationship management (CRM) tools, and others that assist with billing, sales, and customer support.
Pricing:
$26-$63 per user per month
Key Features:
Access tools for project management, CRM, time management, and finances
Use the Scoro dashboard for real-time updates and detailed insights
Manage multiple teams and run your whole business remotely
Pros & Cons:
---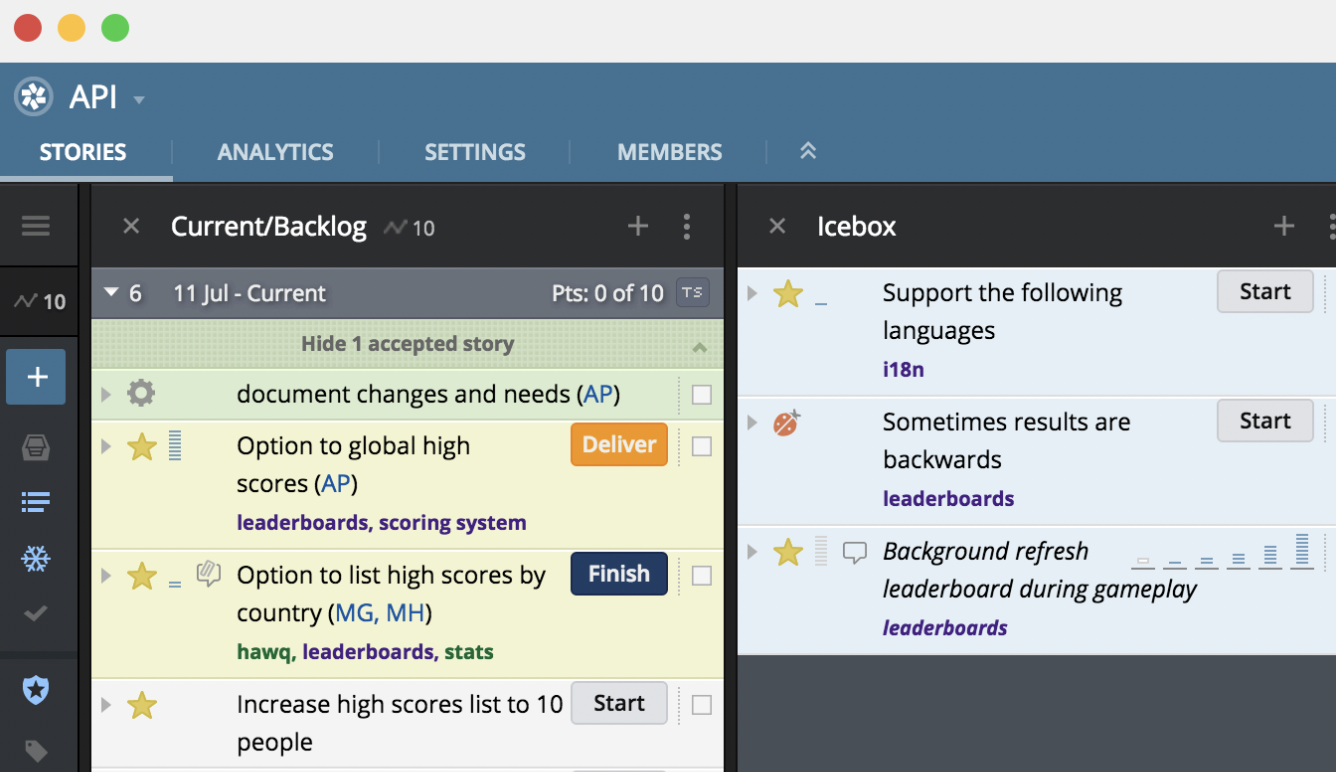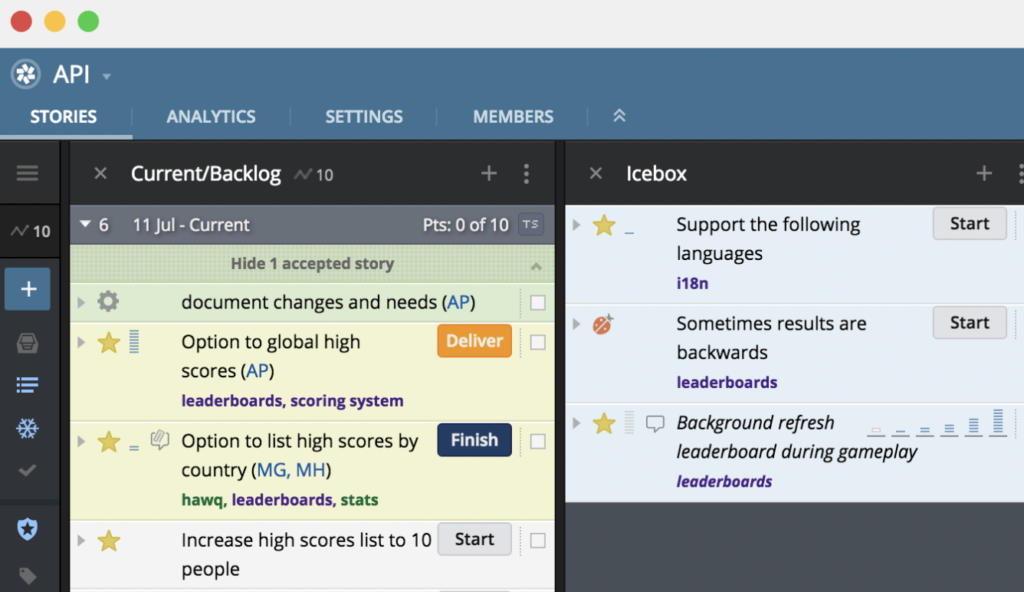 Pivotal Tracker touts itself as a lightweight and agile remote project management tool. It helps teams break down projects into manageable chunks and monitor progress more easily.
Pricing:
Free for teams of 1-5
$10 per month for teams of 6-10
$6.50 per user per month for teams of 11+
Key Features:
"Stories" allow team members to share details, monitor progress, and contextualize projects
Multi-project workspaces allow for easy responsibility management
Detailed analytics reveal project progress, team health, and more
Pros & Cons:
---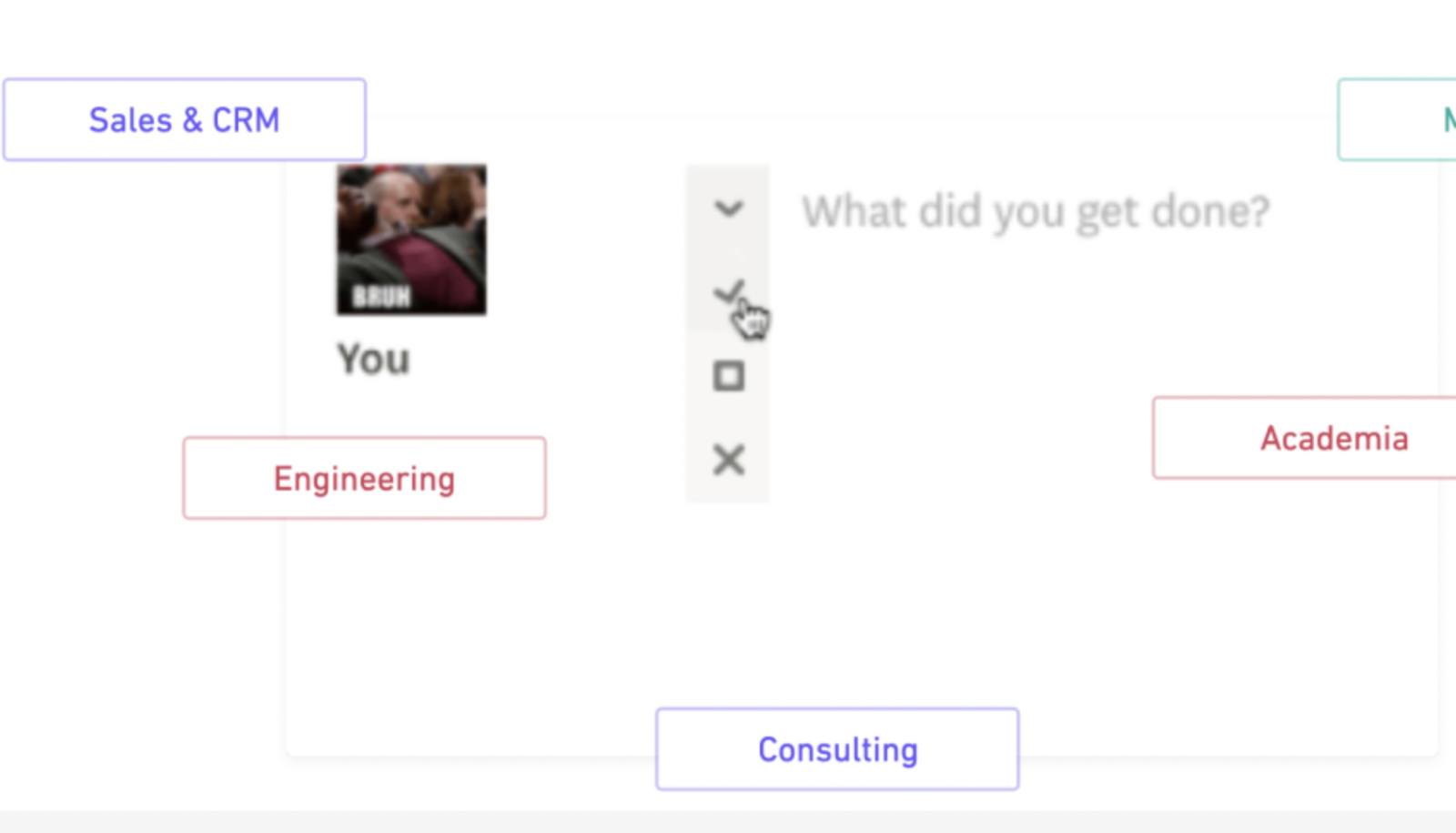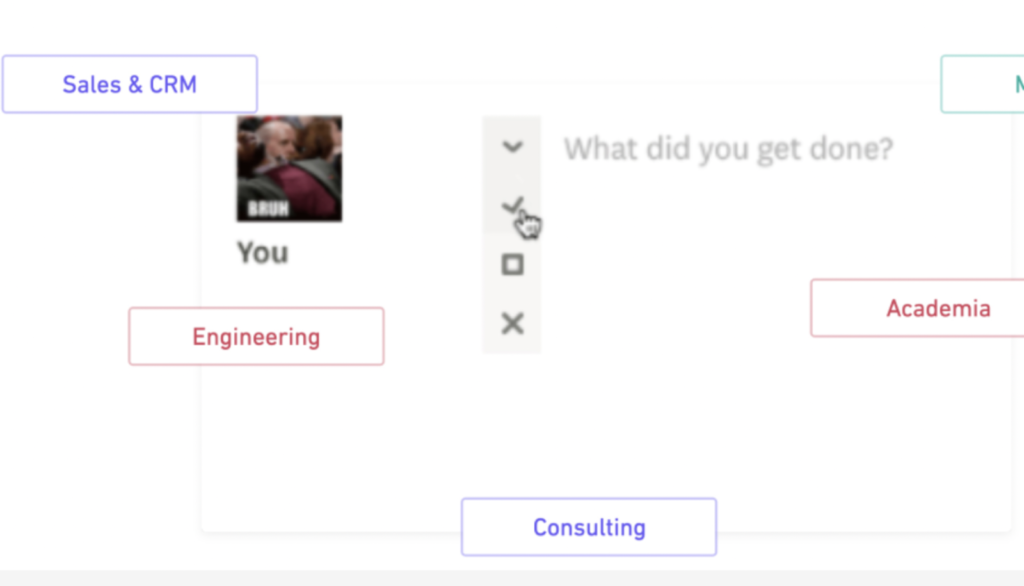 iDoneThis is a simple remote team software that allows team members to document daily achievements. It then collects each team member's input and sends them to your inbox in a convenient morning recap.
Pricing:
$12.50 per user per month
Key Features:
Easy onboarding
Automated daily recap helps you track team progress
Convenient productivity reporting to monitor progress over time
Pros & Cons:
---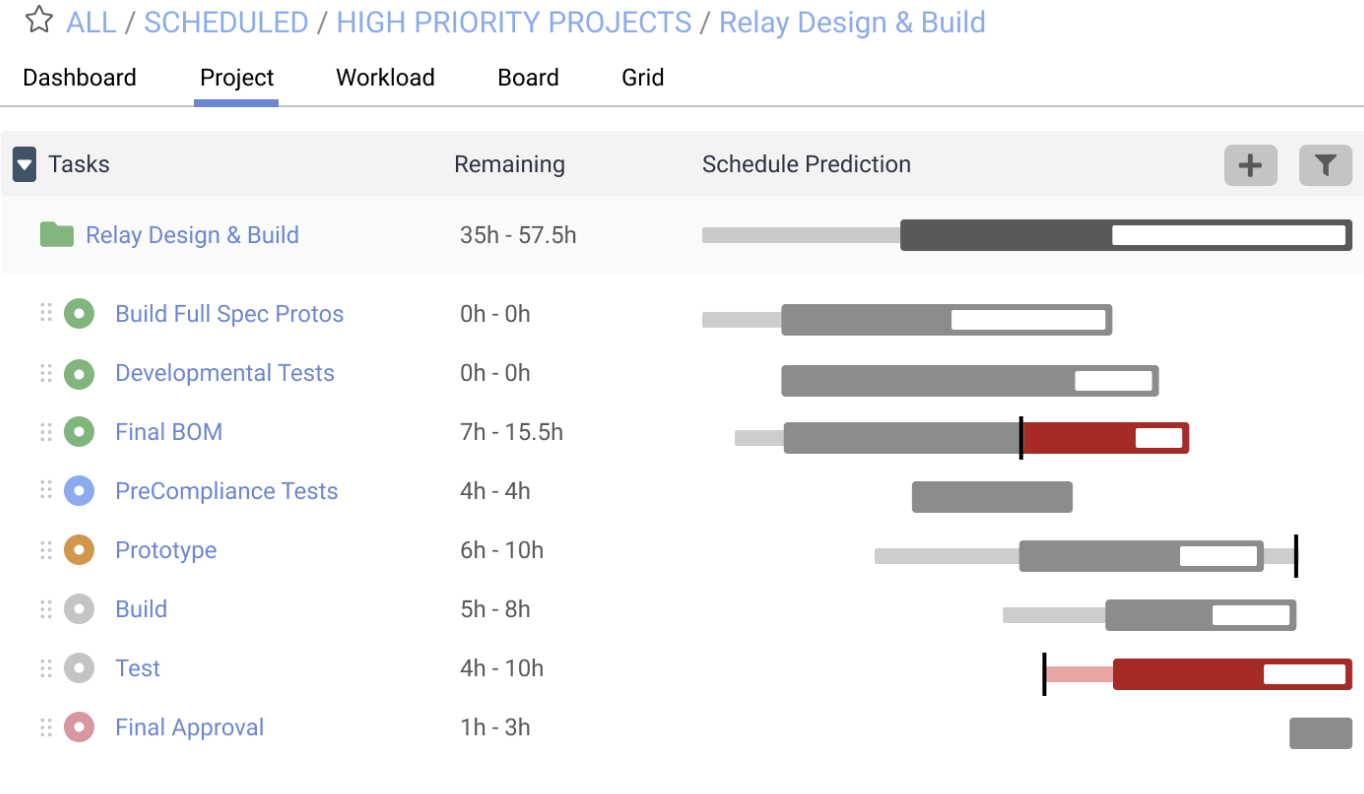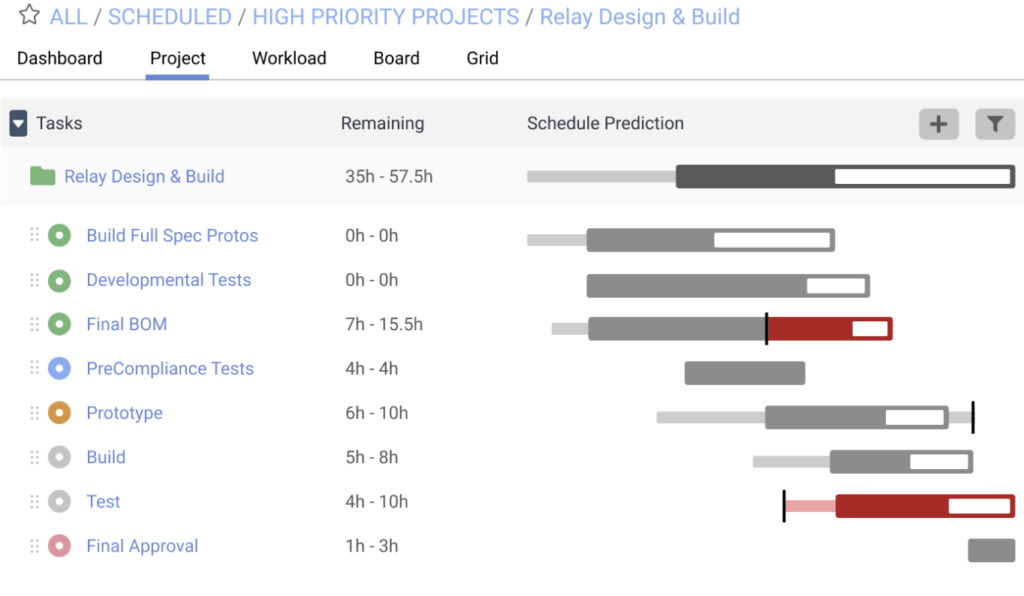 LiquidPlanner is one of the best tools for distributed teams that like to prepare for all potential outcomes. It allows you to set deadlines based on best and worst-case scenarios.
Pricing:
$15-$35 per user per month
Key Features:
Uses Monte Carlo simulations to provide real-time project forecasts
Offers automatic resource leveling to manage workflows
Aligns people, projects, and priorities in a shared portfolio
Pros & Cons:
---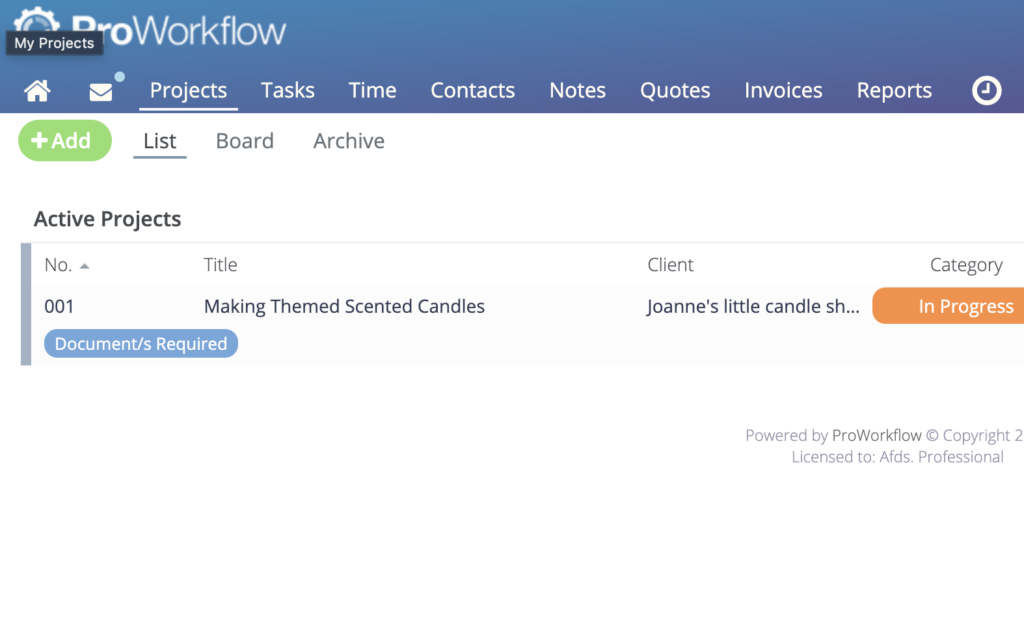 ProWorkflow is designed to help remote teams of all sizes with making assignments, rescheduling projects, and tracking time. It allows for better visibility and accountability for all kinds of teams.
Pricing:
$20-$30 per user per month
Key Features:
Centralized project management tools to track tasks, communications, time, and more
Flexible task types and customizable templates
Easy timesheet entry
Custom workflow design and management
Pros & Cons:
---
Slack's remote team tools centralize team member communications and makes it easy for everyone to work quickly and flexibly.
Pricing:
Free plan provides access to team's 10,000 most recent messages
$6.67-$12.50 per month for full access to the entire message history
Key Features:
Channels for easier organization
Slack connect lets you collaborate with teams from other companies
Integrates with thousands of other apps
Workflow builder lets you automate and streamline workflows and routines
Pros & Cons:
---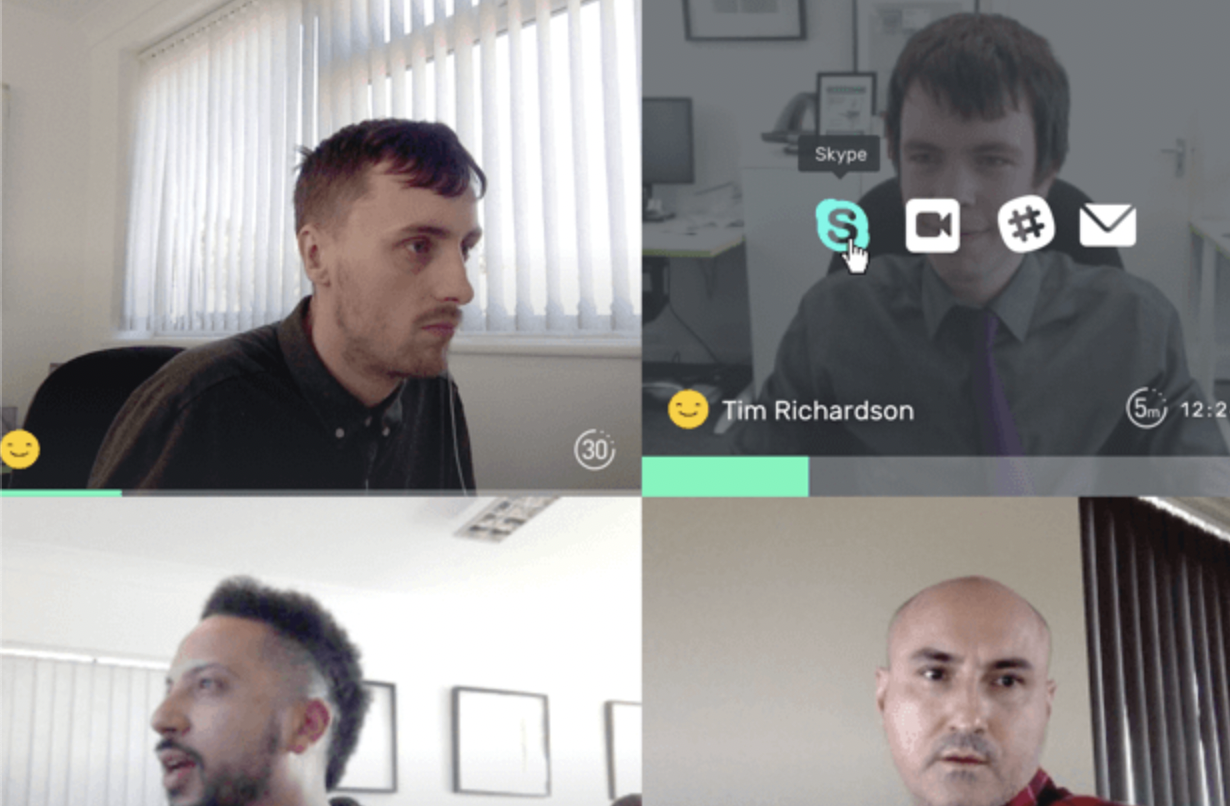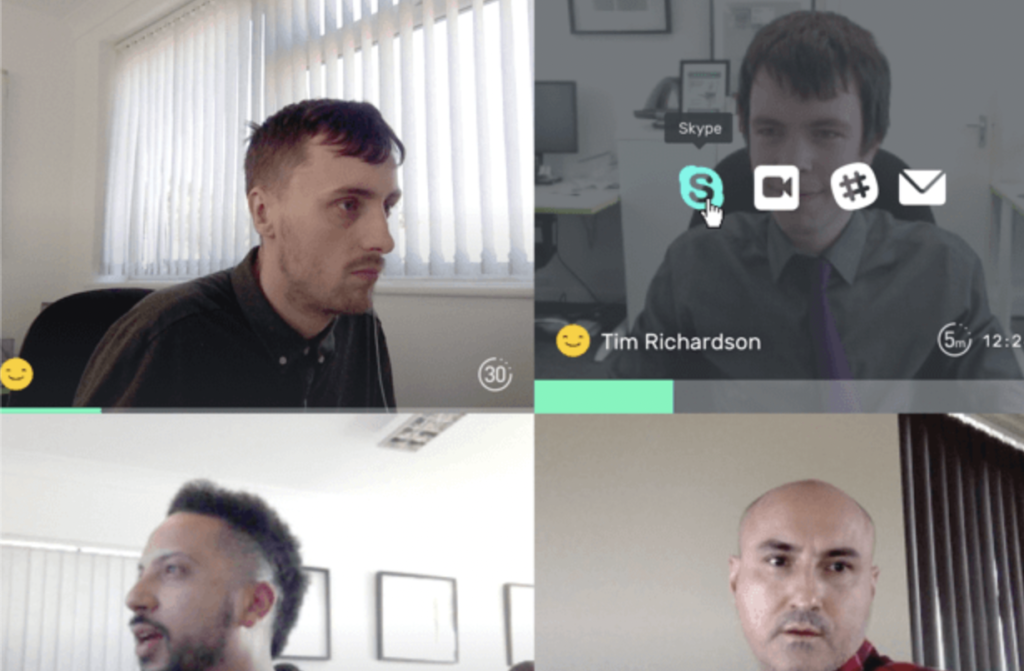 PukkaTeam is a video conferencing tool that allows you to conduct face-to-face meetings from afar and stay in touch with your remote team.
Pricing:
$7-$12 per user per month
Key Features:
Easy status updates let you know instantly who's available
No installation is needed; it works directly from your web browser
One-click video calling
Pros & Cons:
---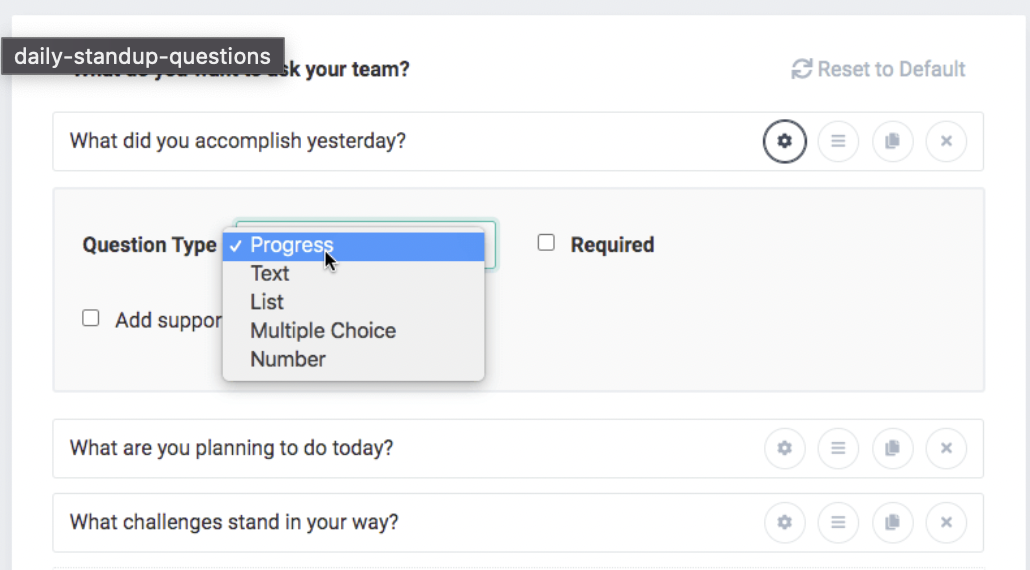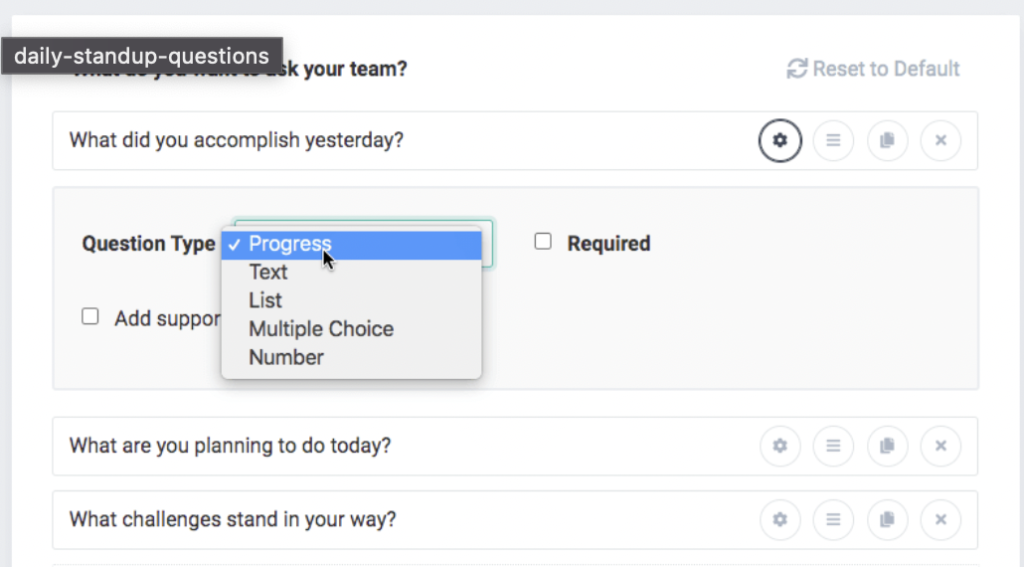 Jell combines the power of social networking with the convenience of project management tools. It assists with scheduling, project management, communication, and more.
Pricing:
Key Features:
Automated daily stand-up meeting reminders
Convenient check-in templates
Set and centralize goals for all levels of your organization
Pros & Cons:
---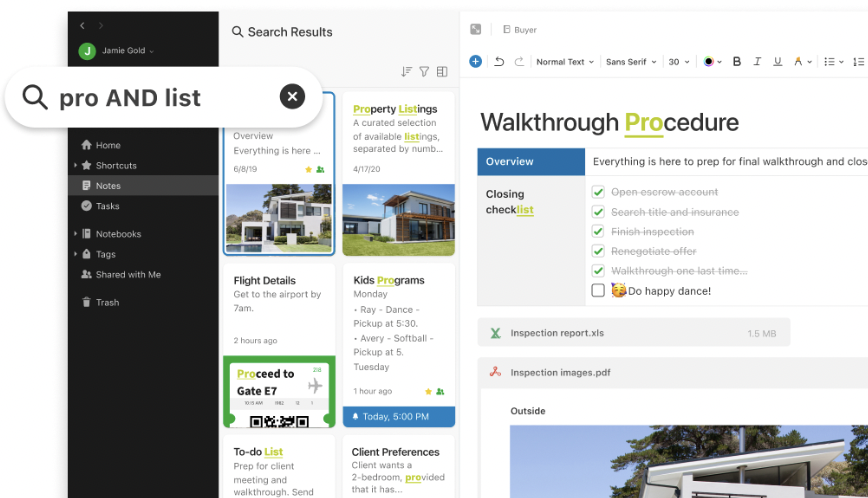 If you're looking for communication tools for remote teams that allow for easy idea and note sharing, Evernote Professional is an excellent solution.
Pricing:
Key Features:
Allows all team members to share ideas and knowledge
Helps team members manage notes, to-do lists, tasks, calendars, and more
Simplifies priority-setting, task assignment, and document sharing
Allows 20GB of monthly uploads
Pros & Cons:
---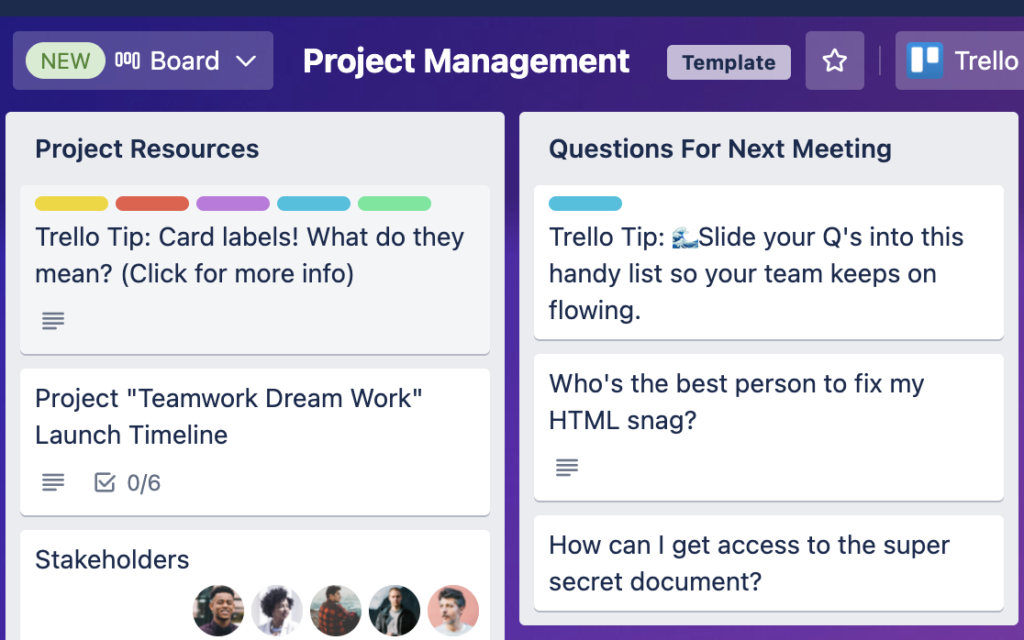 Trello is popular among teams of all types and sizes. It assists with project management, team collaboration, and task organization.
Pricing:
$0-$17.50 per user per month
Key Features:
Multiple view options, including boards, timelines, calendars, tables, and maps
Automated tasks and workflows
Integrates with many other tools and apps
Pros & Cons:
---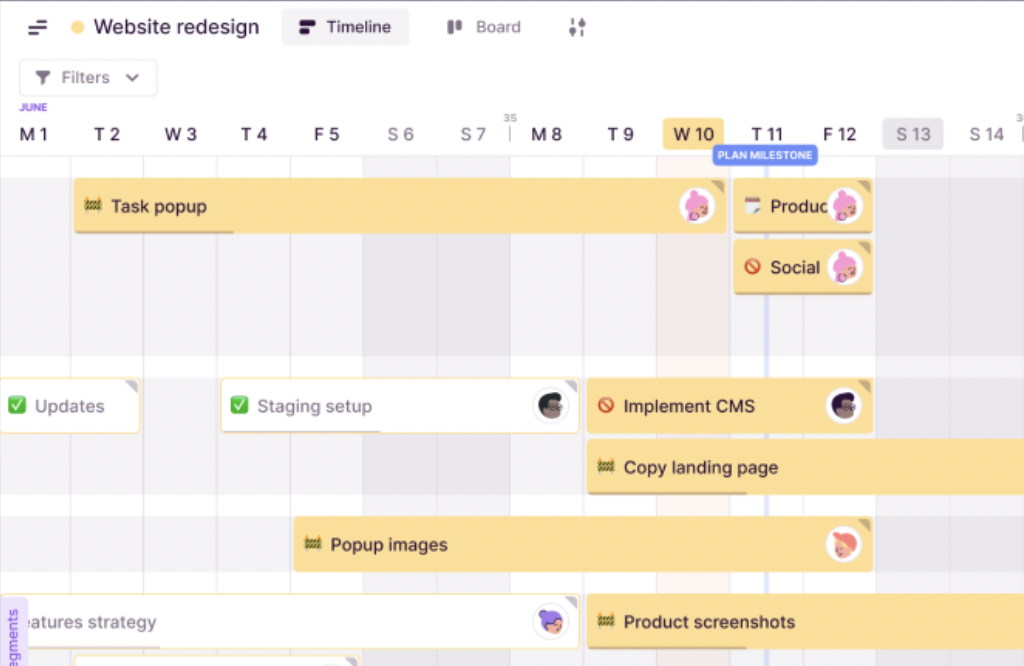 Toggl Plan offers a simple work management tool for small teams. This remote team software is used mainly in bulk with other Toggl tools such as Toggl Track and Toggl Hire.
Pricing:
$8-$13.35 per user per month
Key Features:
Simple, clean layout for maximum transparency
Easily visualize and distribute work to avoid burnout
Assign, collaborate on, and manage tasks with ease
Pros & Cons:
---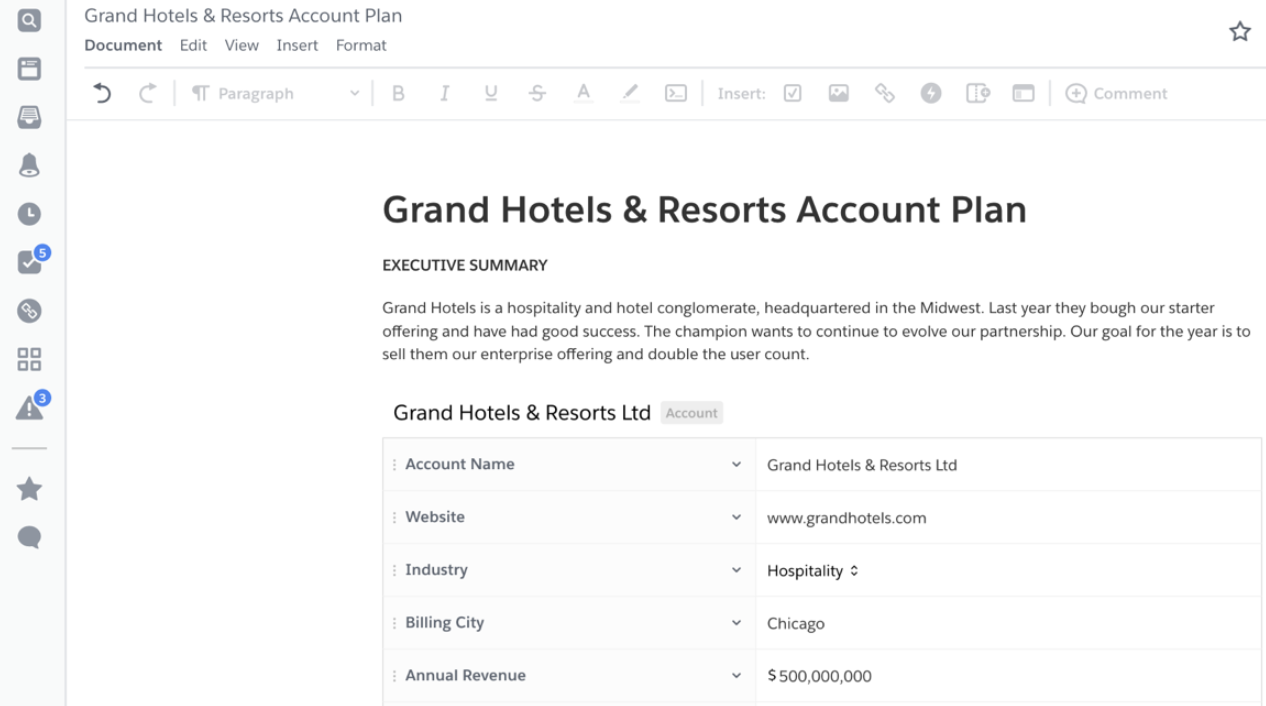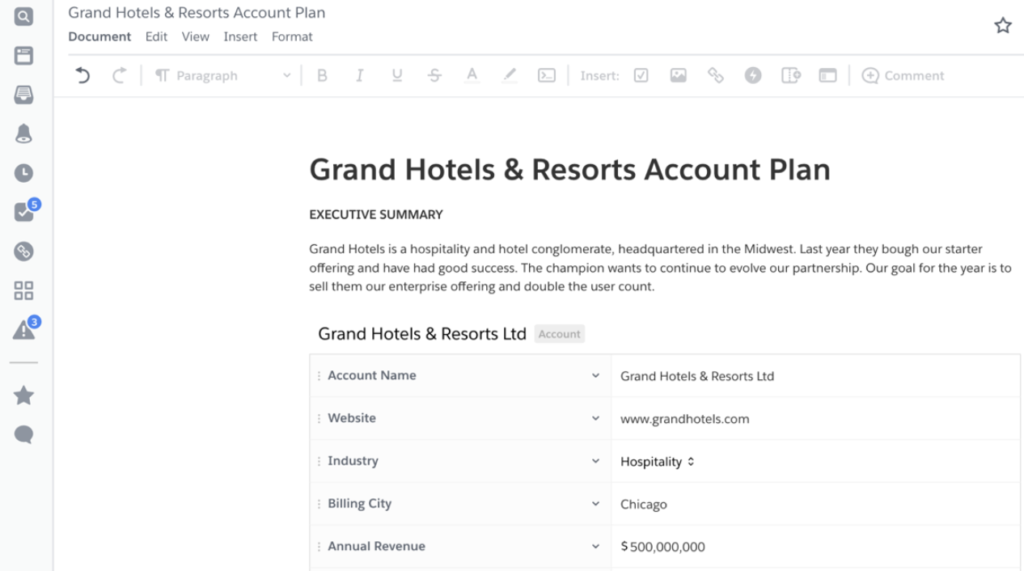 Quip is a real-time document editing and sharing tool that works with the Salesforce platform. It also features convenient communication tools to keep everyone in the loop.
Pricing:
$10-$100 per user per month
Key Features:
Documents unite and streamline team communication
Mobile-ready, collaborative spreadsheets
1:1 and team chats break down information silos
Pros & Cons:
---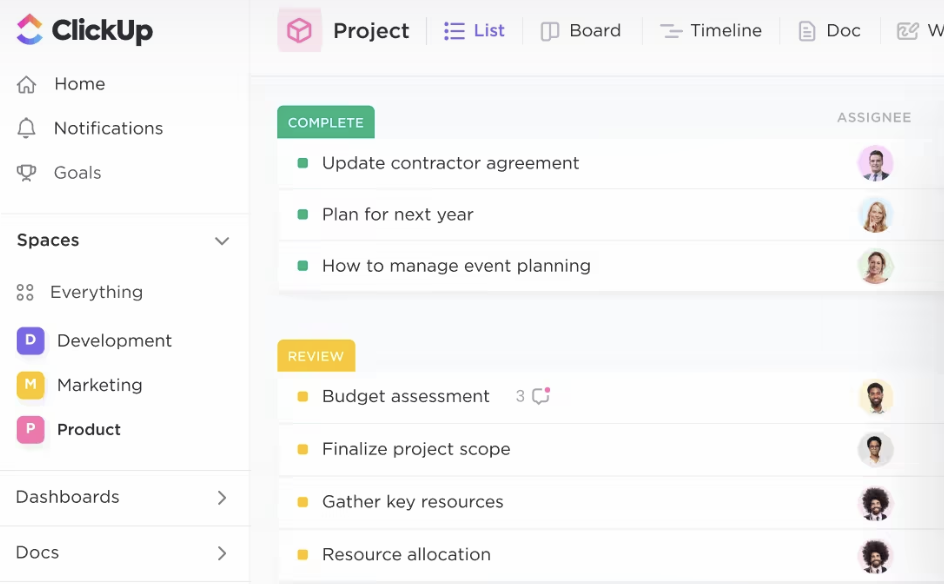 ClickUp provides one convenient location for all your work-related tasks, including goal-setting, chats, document-sharing, and more.
Pricing:
$0-$19 per user per month
Key Features:
Use Folders, Spaces, and Lists for easier organization and prioritization
Customizable task management options
15 different view options for customized remote team management
Pros & Cons:
---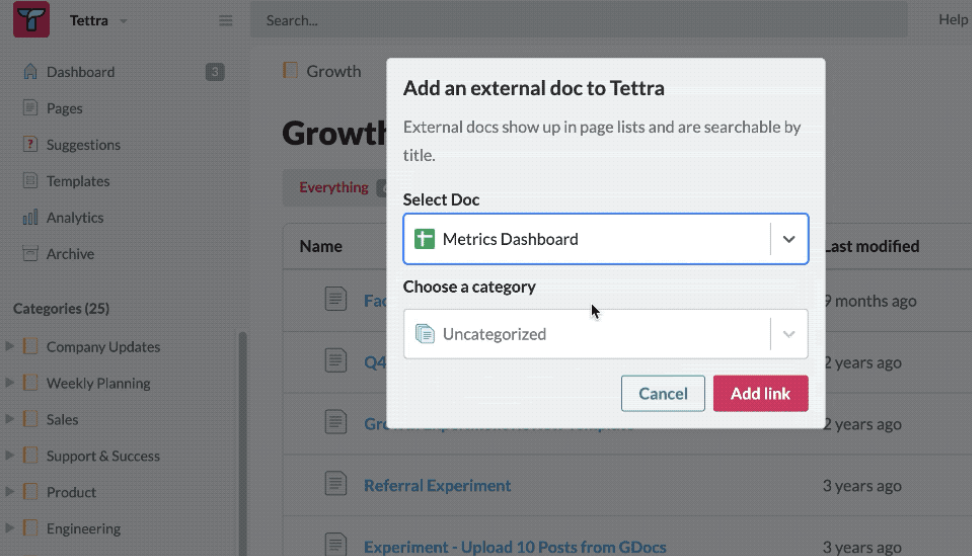 When it comes to tools for managing remote employees, Tettra is an excellent choice. It allows for easier knowledge management, document sharing, and collaboration.
Pricing:
$0-$16.66 per user per month
Key Features:
Q&A feature reduces redundant conversations
Knowledge management system keeps information up-to-date
Integrates with Google tools, Zapier, and more
Pros & Cons:
---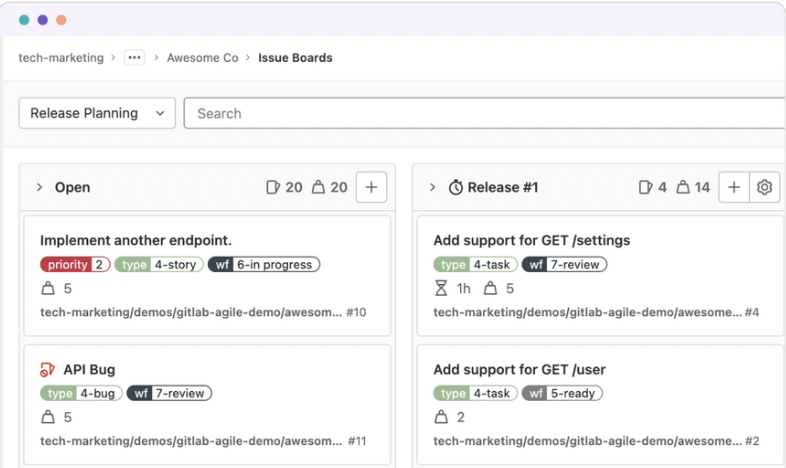 GitLab is a DevOps platform that assists with planning, production, and team collaboration. It's an excellent choice for remote development teams.
Pricing:
$19-$99 per user per month
Key Features:
Automatically verify code with continuous integration capabilities
Built-in security features across all stages
Centralized platform improves communication and collaboration
Pros & Cons:
---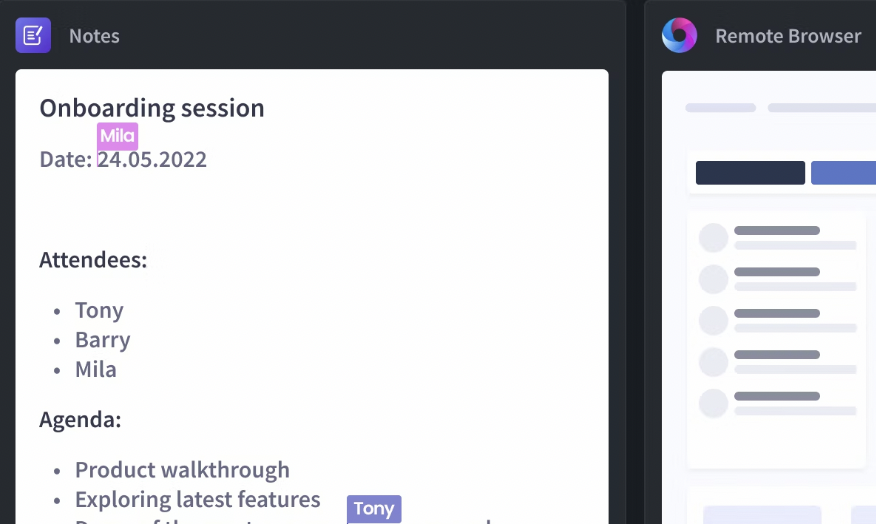 RemoteHQ is a virtual workplace designed to bring remote teams together. It features a collaborative browsing platform that helps team members save time and get more done.
Pricing:
$15-$30 per user per month
Key Features:
App persistence across all user sessions
HD audio and video conferencing
One-click guest access
Fast and easy search tool
Pros & Cons:
---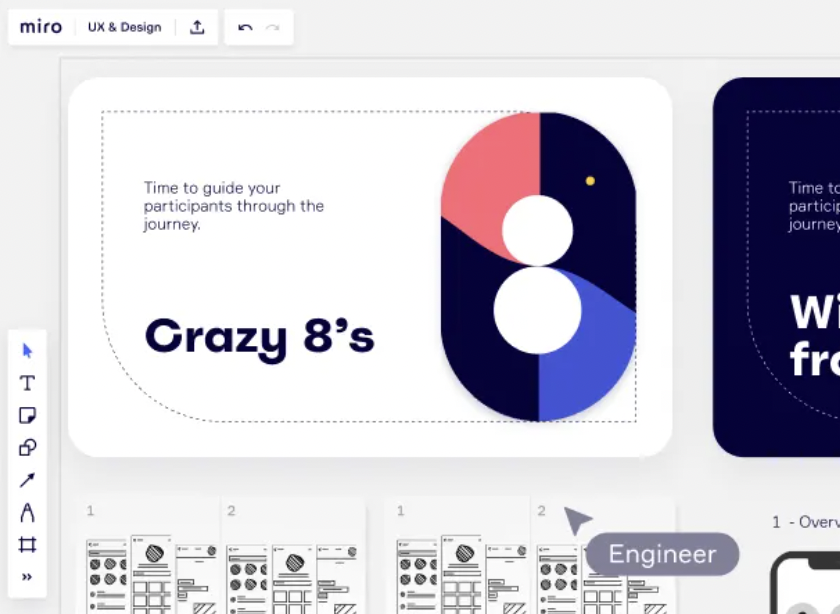 Miro provides remote teams with a convenient online whiteboard for easy idea sharing and productivity management.
Pricing:
$0-$16 per user per month
Key Features:
Easy, real-time collaboration
Assists with brainstorming, planning, designing, meetings, and more
Built-in templates and document sharing features
Pros & Cons:
---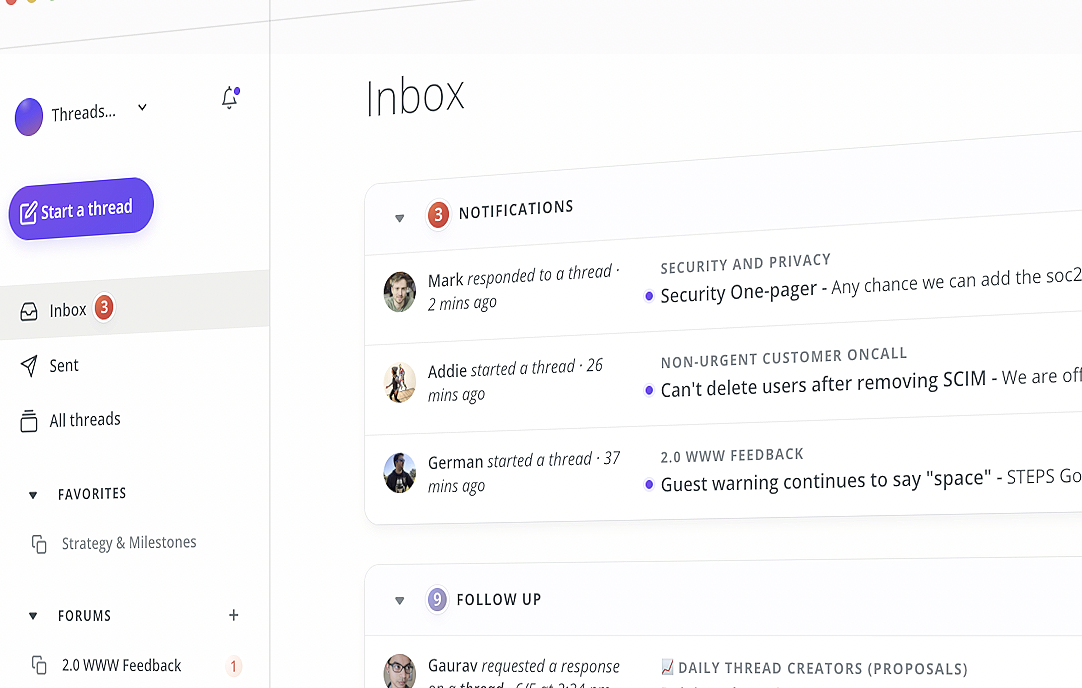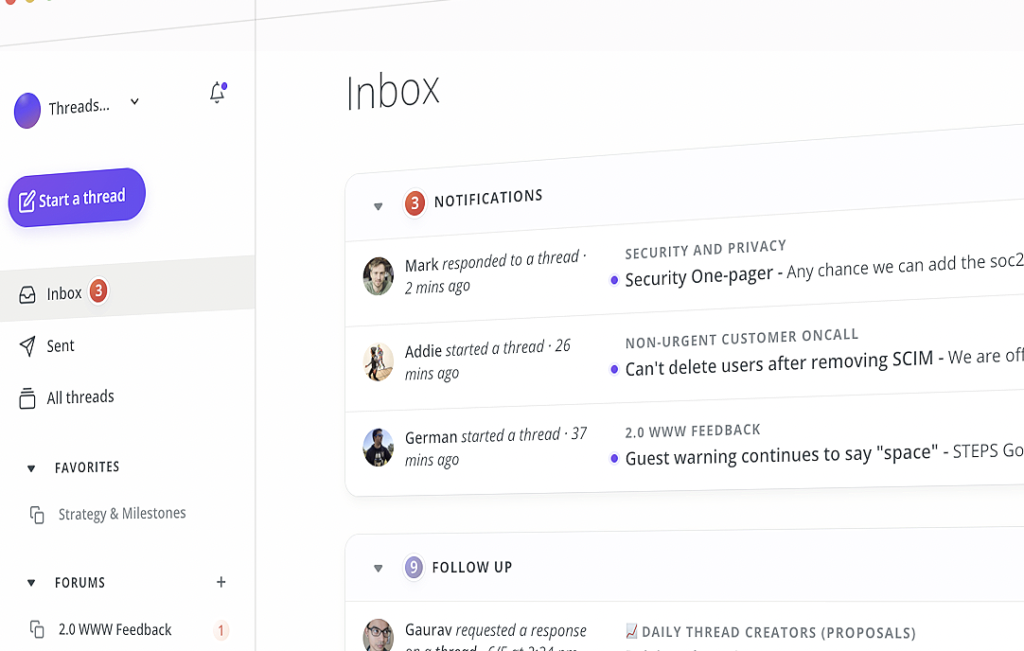 Threads simplifies remote team communication and makes it easier for everyone to stay on the same page. To achieve this, Threads connects your team through letters, forums and much more.
Pricing:
$0-$10 per user per month
Key Features:
Dashboard makes it easier to keep track of discussion threads
Contextualizes conversations and reduces confusion
Integrates with Slack, Basecamp, Asana, and other popular tools
Pros & Cons:
---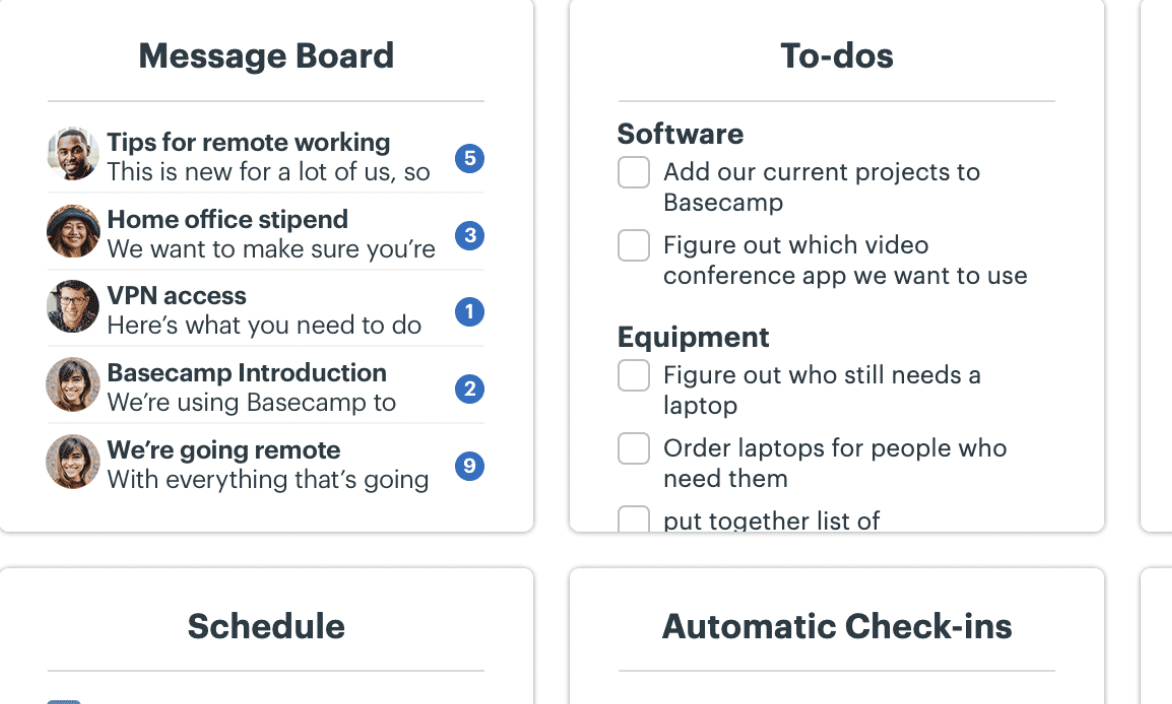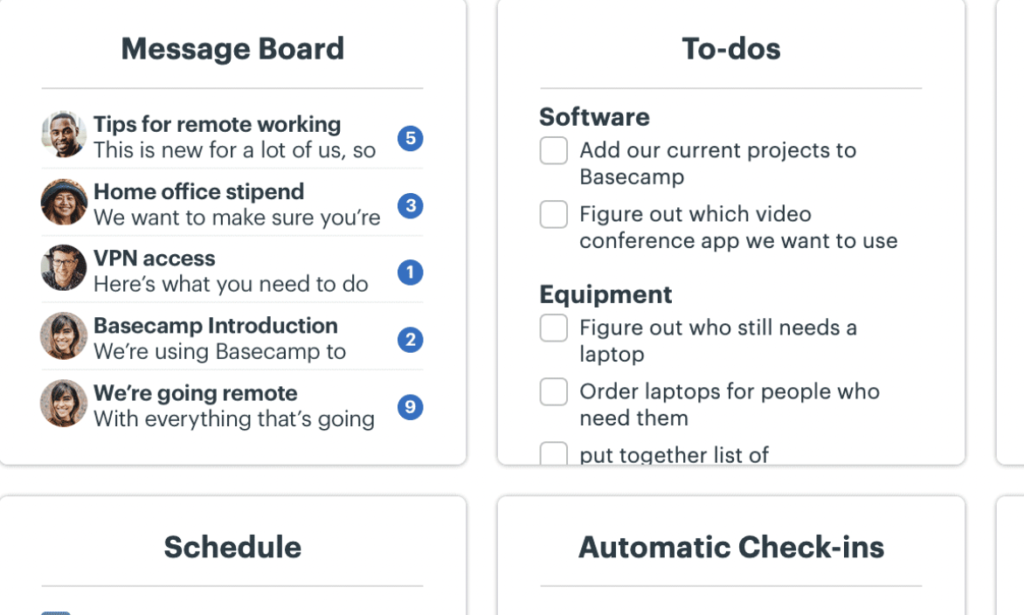 Basecamp is another one of the best tools for remote teams that need help with collaboration and project management. It improves organization, transparency, and scheduling.
Pricing:
Key Features:
Message board for announcements
To-do lists to assign tasks and set due dates
Automatic check-ins with recurring questions
Pros & Cons: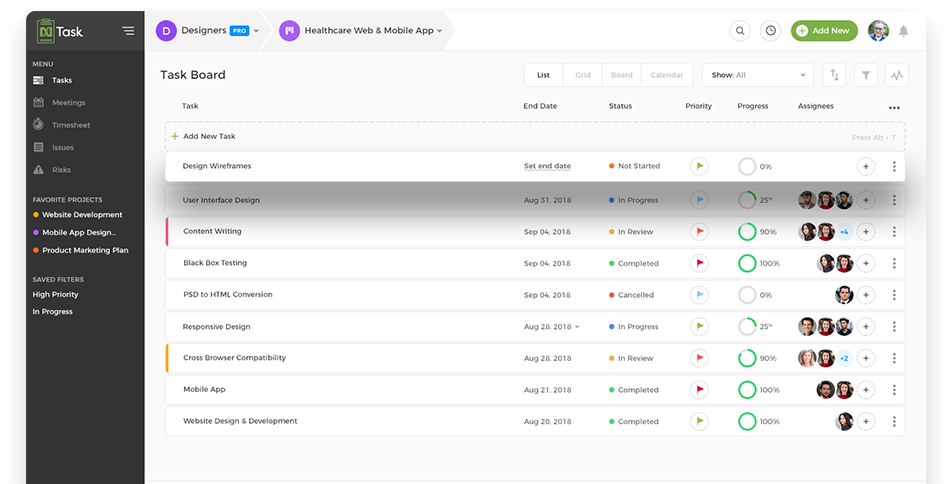 nTask is an excellent remote team management software that allows you to make sure that all of the work tasks and activities that your team performs get tracked and managed accordingly to make sure that the project is completed on time and everyone's effort is recorded for future staffing decisions.
Pricing:
A free trial for everyone who wants to check out the features without paying any money, but if you want to pay for the premium subscription straight away, the price starts at $3 per user per month.
Key Features:
Task management and Project management
Collaboration tools
Team management
Risk management
Time management
Meeting management
Pros & Cons:
---
Top 5 Free Tools for Remote Teams
If you're working with a tight budget and need free remote leadership tools or remote communication apps, you're in luck. Listed below are our top 5 picks for free remote team software options.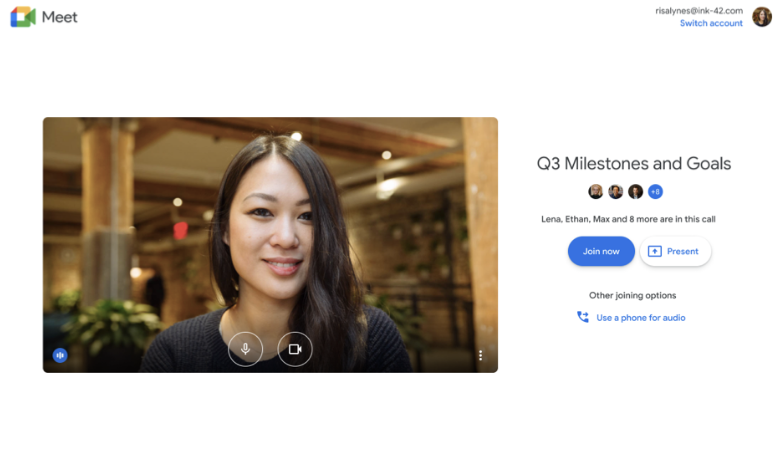 Google Meet provides a free tool for you and your team to connect via video chat. It offers longer group calls, recording features, simple scheduling, and more.
Pricing:
Key Features:
Unlimited meetings
Live captioning
Multi-device compatibility
Adjustable layouts and screen settings
Pros & Cons:
---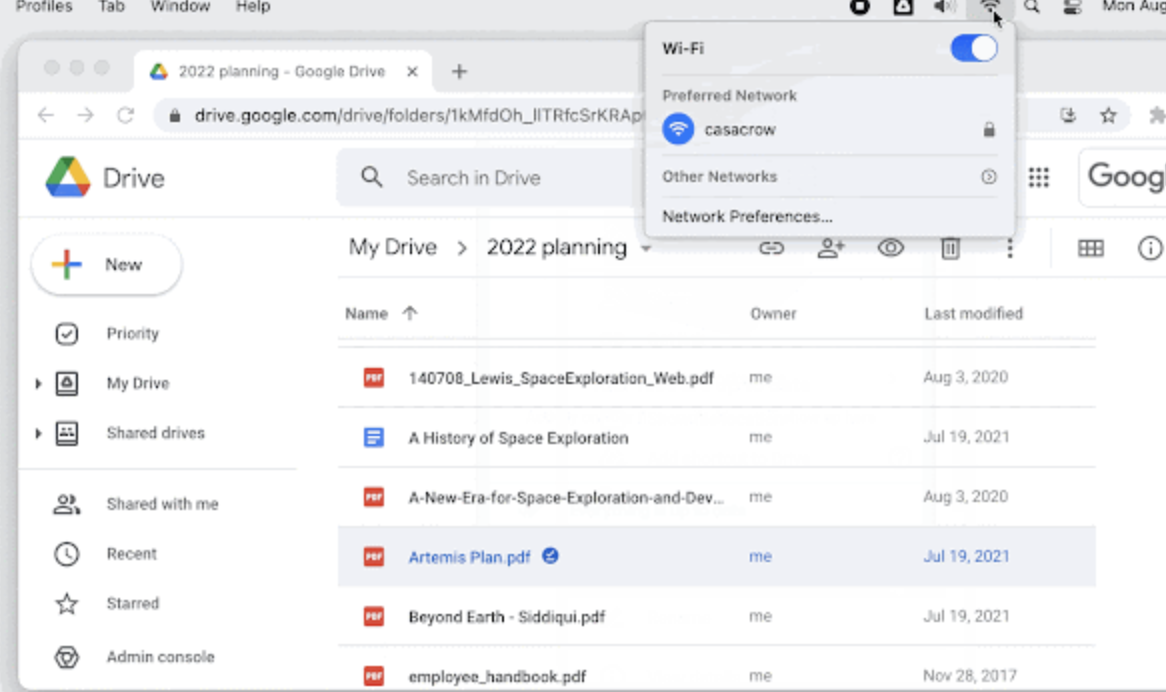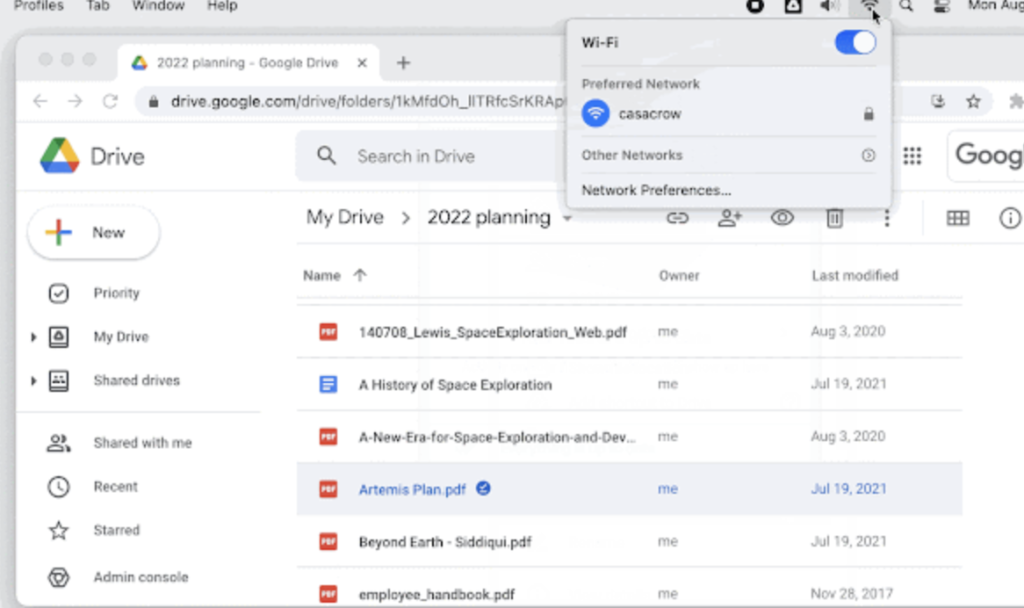 If you want to enhance the effectiveness of Google Meet, you can combine it with the other tools offered by Google Drive. This assists with document and presentation collaboration, scheduling, and task management.
Pricing:
Key Features:
Familiar and easy-to-use interface
Convenient document sharing and collaboration
Seamless transitions across multiple devices
Pros & Cons:
---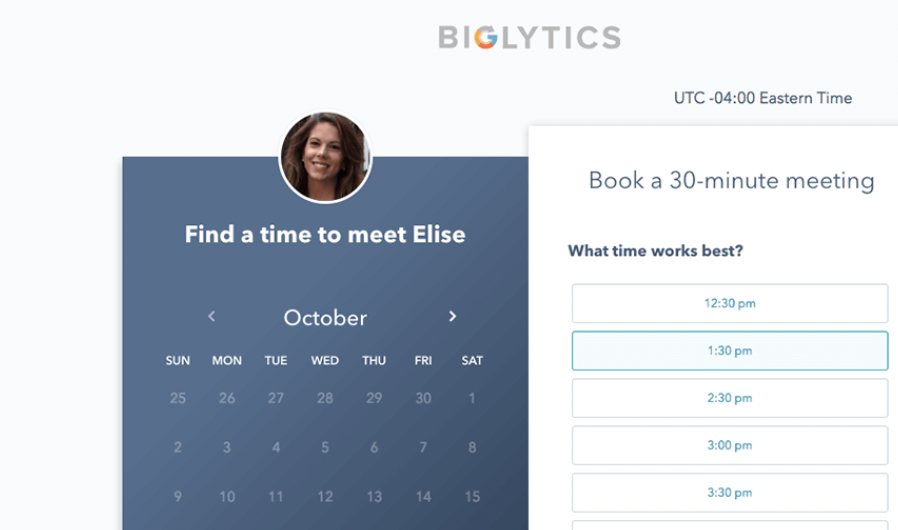 If you're looking for a tool that can help with scheduling team meetings and appointments, Hubspot Meetings is a free and easy-to-use option. This free tool allows you to book appointments with ease and stop the needless email threads.
Pricing:
Key Features:
Automatically syncs with all users' time zones
Schedule meetings directly via website or email
Works with Google Calendar, Office 365 Calendar, and HubSpot CRM
Pros & Cons:
---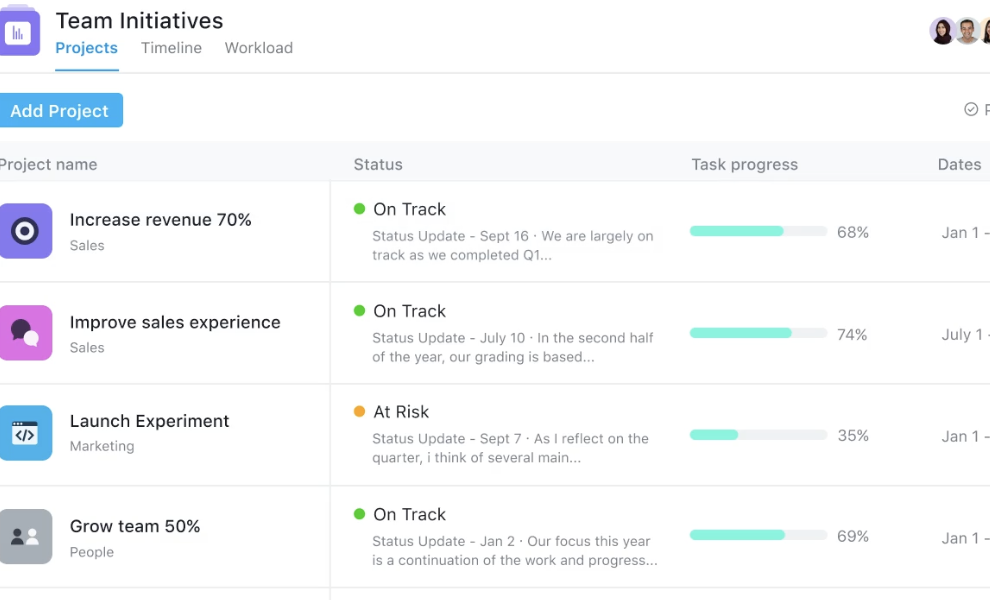 Asana is a project management app that helps you keep your remote team organized and create more clarity across all team members.
Pricing:
Free for individual users and teams that need basic project management features
Key Features:
Multiple view options: Lists, Timelines, and Boards
Project overview provides clarity and context
Rules help you automate common tasks
Forms allow for easy work request submissions
Pros & Cons:
---
Bonus tool: Jira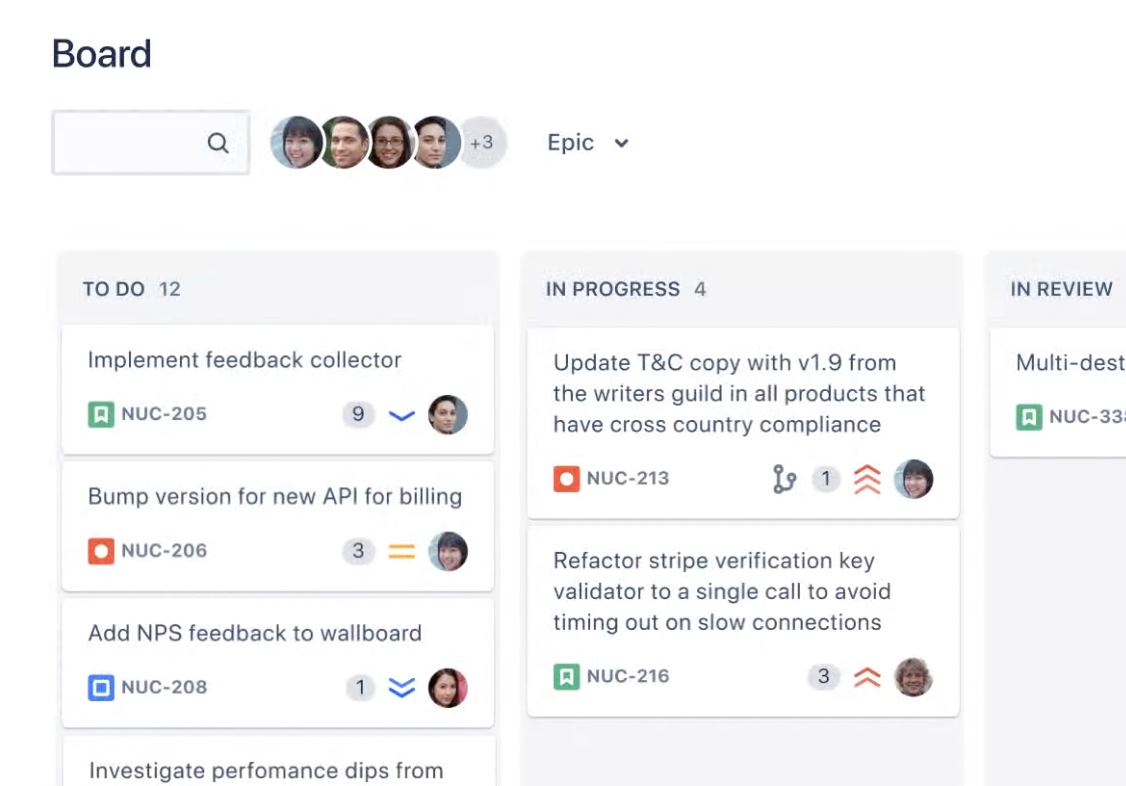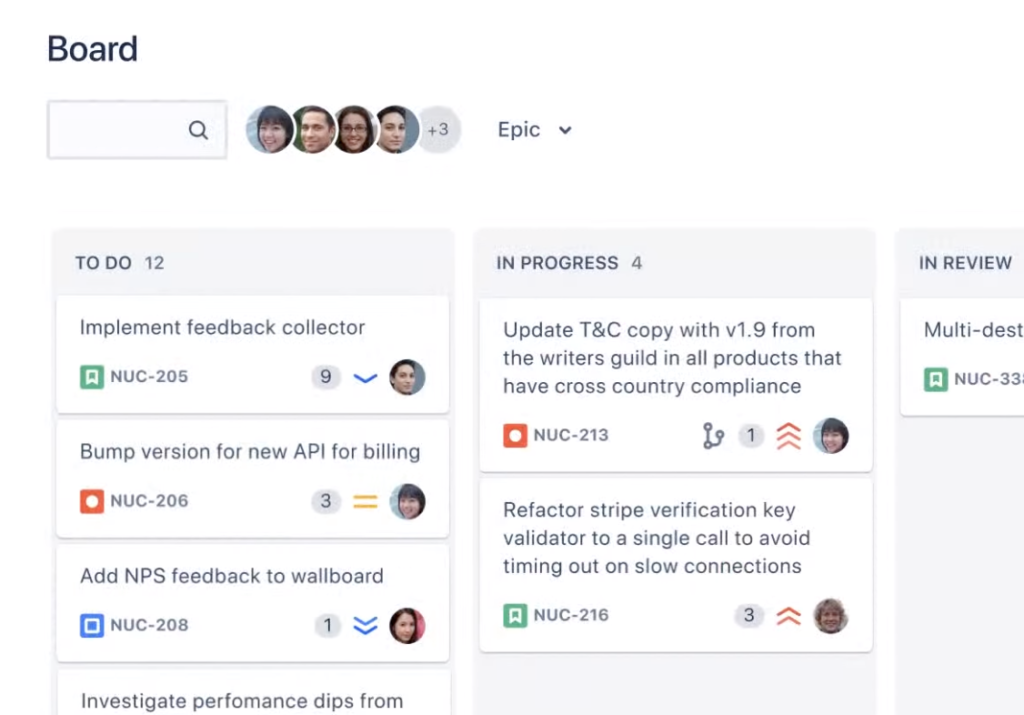 Jira is another excellent choice for free remote team tools. It is popular among remote software development teams and is known for its planning, tracking, and team alignment features.
Pricing:
Free for teams of 10 or fewer
Key Features:
Planning features help you break down tasks into manageable chunks
Tracking tools help you prioritize and monitor progress
In-depth, real-time reporting tools help you track progress and ensure everyone is on the same page
Pros & Cons:
---
Check Out the Best Remote Team Management Software Today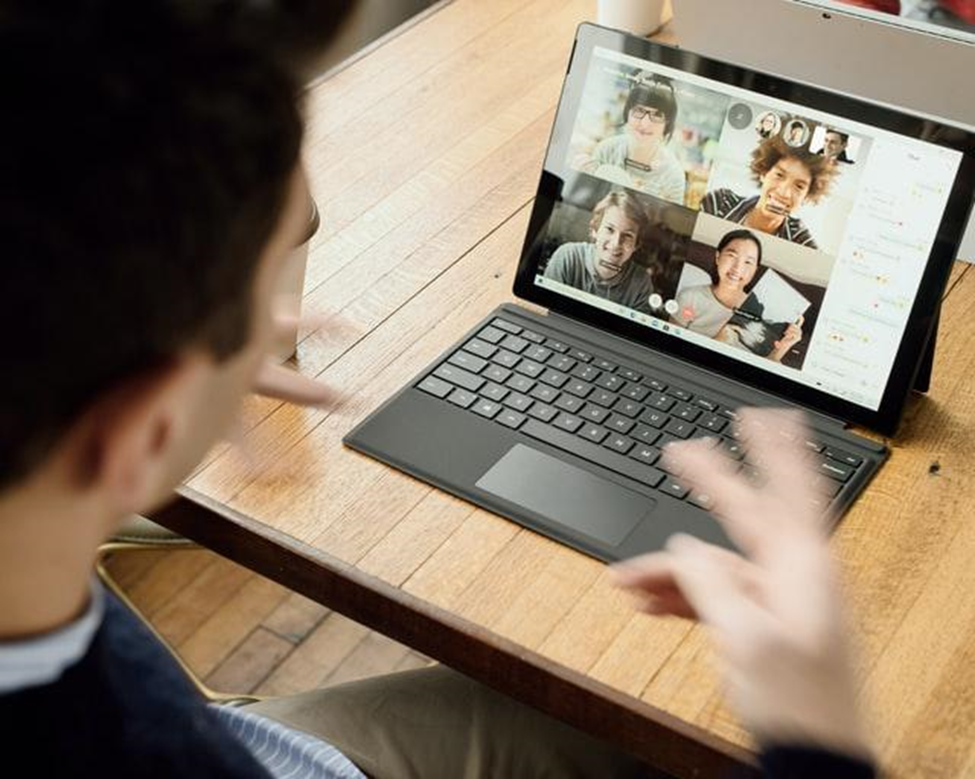 When you invest in the right tools for managing employees who work from home, it becomes much easier to keep everyone on track, meet goals on time, and deliver superior results to your customers.
Choose any of the solutions from this list of the 25 best remote team tools and you'll have no trouble finding a great fit for your employees.
However, if you want to check out our number 1 pick for the best software for remote employees, check out Team Compass. With the help of the PPP methodology, light OKRs, and easy internal communication, it helps you address all your team management concerns.