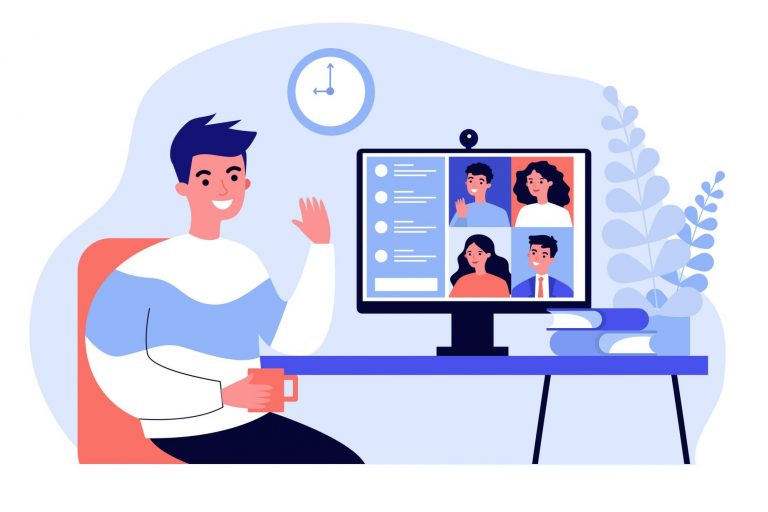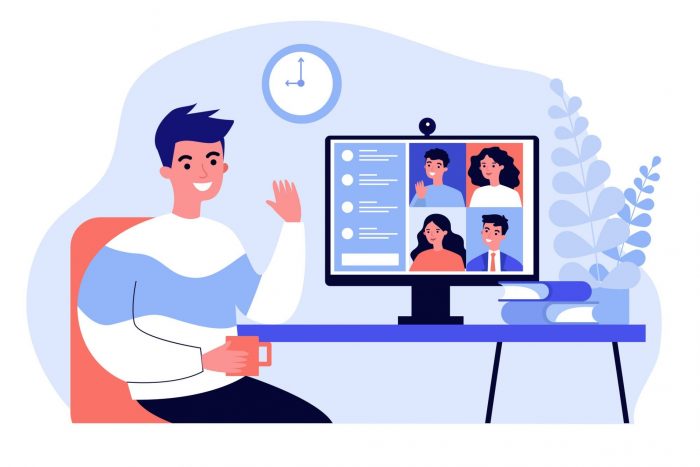 Meetings. We've all been there. They can be dull and uninspiring. But nothing is worse than the meetings where you spend your time staring off into space and can actually feel your energy draining out of you.
According to The Muse, middle management may spend 35% of their time in meetings! For upper managers, this number is even higher, reaching 50%. 😳
While some meetings may leave you mentally drained; meetings are an important way to make important decisions and get an understanding about what's going on with various teams, and the company.
Luckily, there are various meeting management software and applications that aim to improve the process and help you get the most out of your meetings. We've made a list of some that we truly recommend based on different team and company needs.
Before you start planning your meeting, you should always take a look at the team meeting checklist and set up a timer, to make sure your meeting don't run overtime.
Read About Our Top
6

Recommendations
FAQ – Frequently Asked Questions
Which tools should I look for to make my meetings more efficient?
Every meeting has many different parts starting from the problems, planning, executing and ending with benefiting from the results afterwards.
Each part has its own difficulties and challenges, which these tools make easier to conquer. Tools that help you either schedule meetings, gather relevant info or manage your teams will all be useful for your progress.
---
1. Team Compass – Best for team meeting organization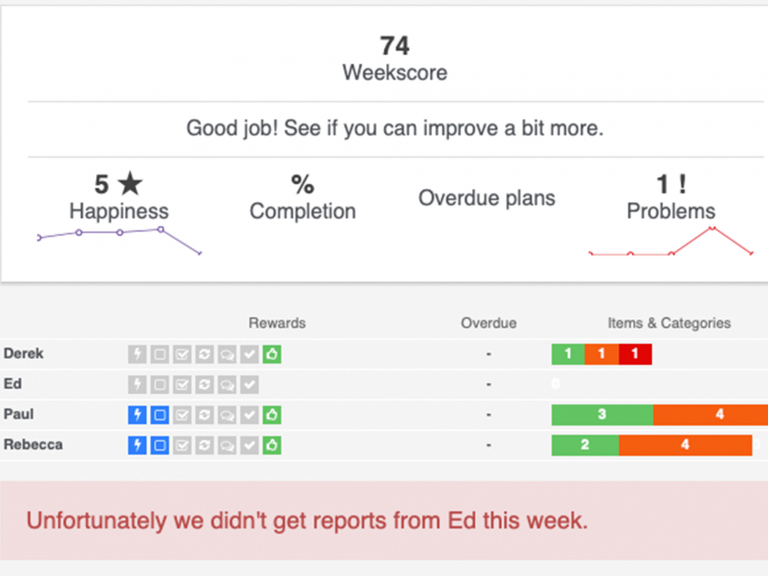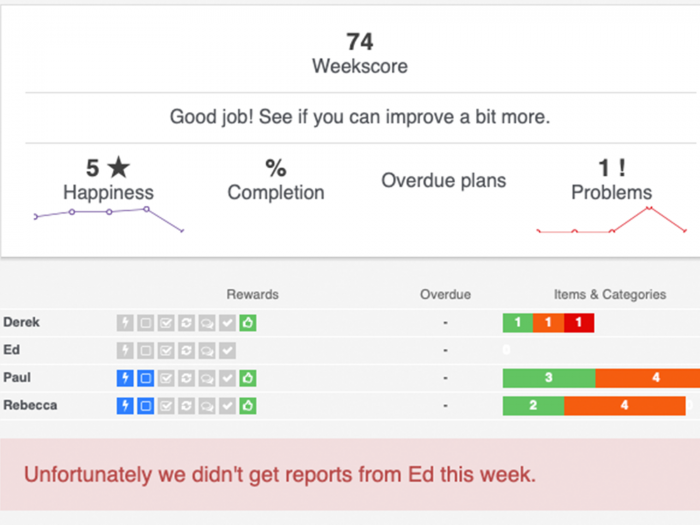 Use Team Compass automated weekly progress reports to be prepared before the team meeting starts. During the week, everyone shares their accomplishments, plans and problems, keeping everyone else up-to-date with current progress. When the weekly team meeting starts, there's no need for status updates. Everyone is already prepared to dive into more strategic discussions.
Team Compass allows you to keep an eye on your team's problems, progress and plans, gather information about ongoing work and set your team effective goals. Overall, with Team Compass, you will decrease the meeting time and making it more productive.
Priced at $29/month for unlimited users with a free 2-week trial period. Teams with 1-3 users get Team Compass for free!
| | |
| --- | --- |
| Positives + | Negatives – |
| 1. Best for meeting preparation | 1. No internal audio or video calling features |
| 2. Ability to plan meetings live with team members | |
| 3. Simple yet beautiful user interface | |
---
2.

Trello

– Best for individual use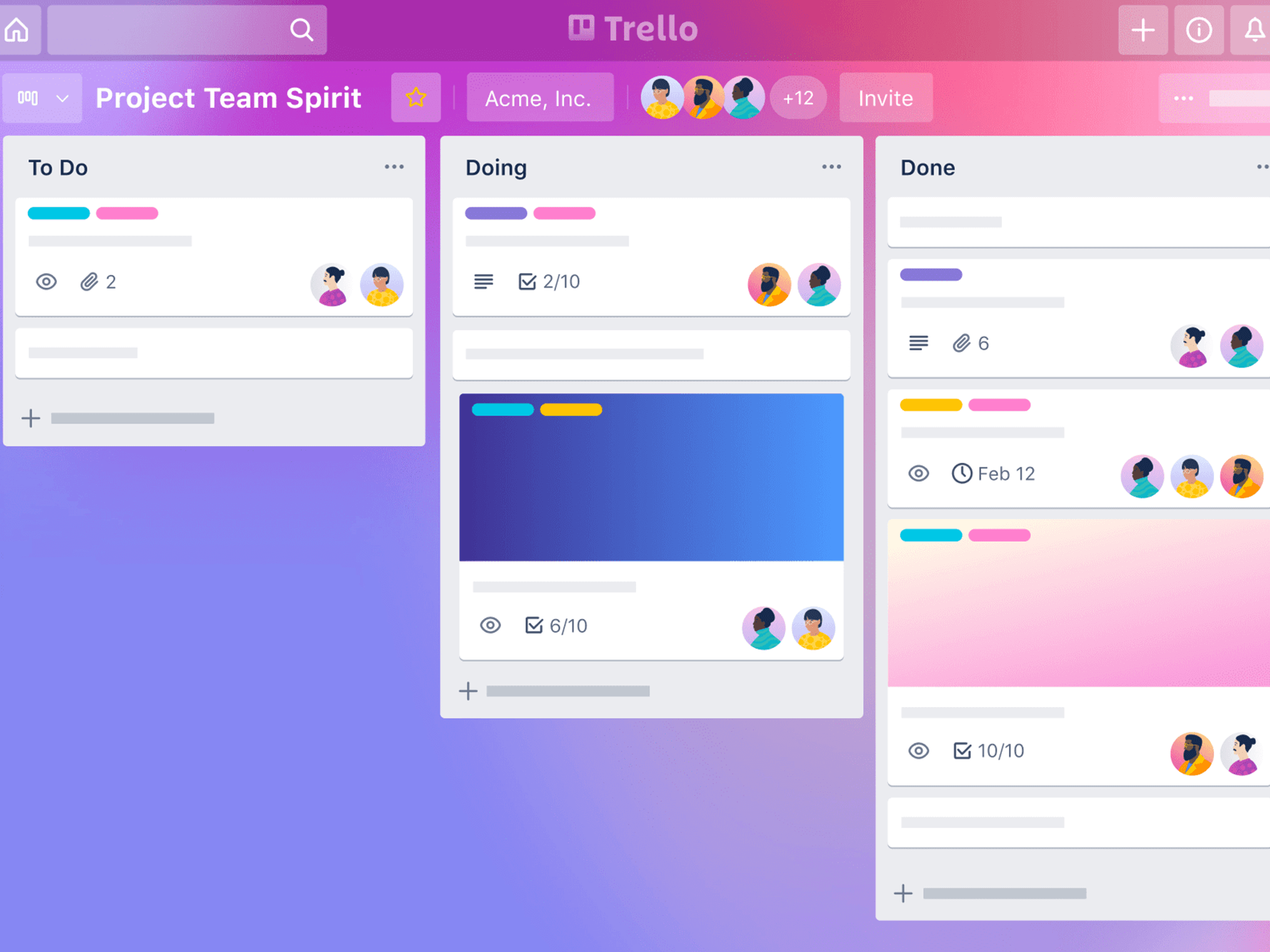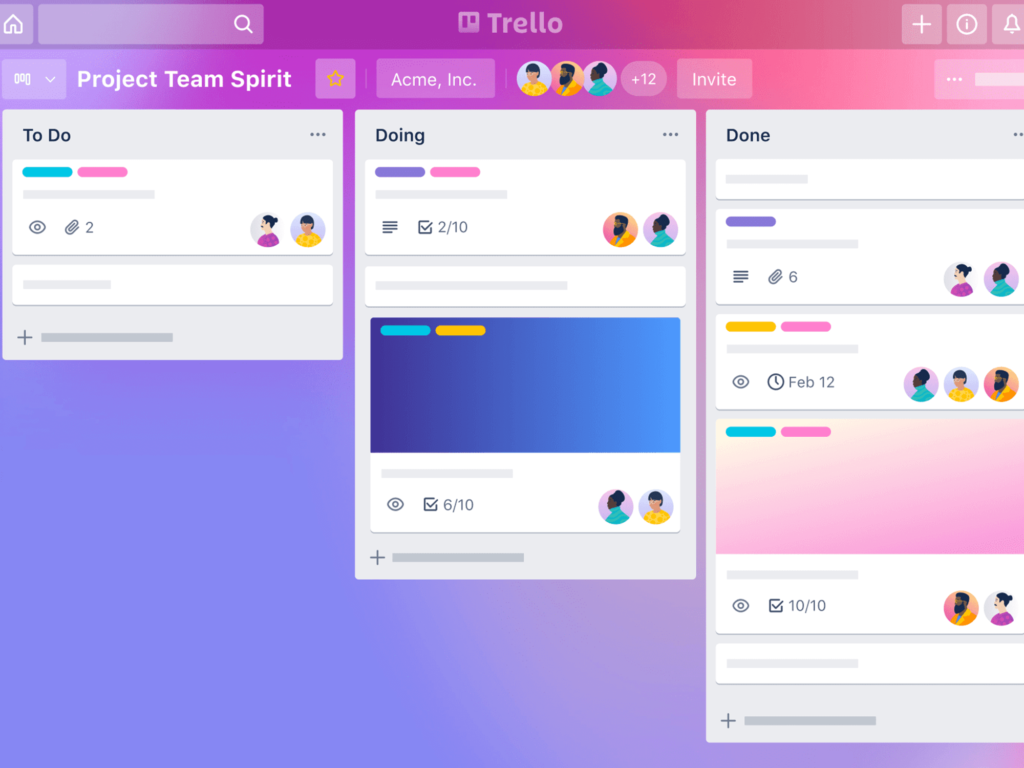 Trello is a wonderful productivity and collaboration tool. And it can be easily used to manage your meetings as well. You can use a Trello board to share agendas with your team and get an overview what is discussed in meetings. They also have a few example boards you can draw inspiration from when setting up your agendas.
Trello enables you to create and manage tasks, supervise your team through different board activities, create deadlines and much more.
Prices starting from $10/month for teams. Individual use is free.
| | |
| --- | --- |
| Positives + | Negatives – |
| 1. Good for creating checklists within a project | 1. Poor integration with other software |
| 2. Simple task management | 2. Not much ability to customize boards |
| 3. Sharing boards with others is simple and quick | 3. Difficult to handle big projects |
---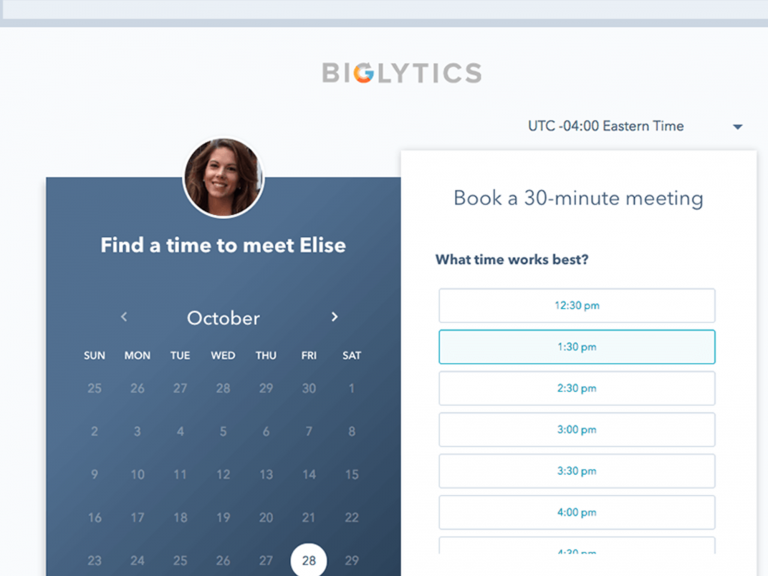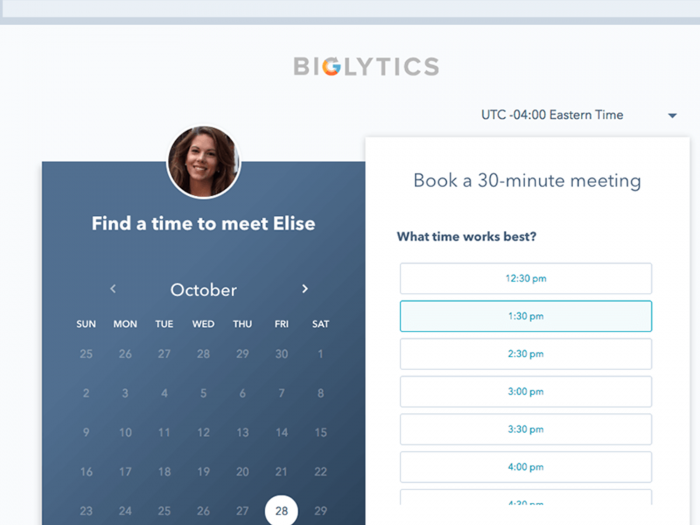 HubSpot's meeting scheduling tool provides users with a personalized booking link they can share via email to invite people to view their availability and book time. When someone schedules a meeting, it will automatically be added to your calendar and pushed to the CRM.
The Meetings tool integrates with both your calendar (Google Calendar, Outlook) and HubSpot CRM (free forever), so setting up meetings with customers, prospects, or leads is a painless process. HubSpot Meetings is part of HubSpot All-In-One WordPress plugin. By adding this plugin to your WordPress site, you'll gain access to HubSpot's free CRM, marketing, sales, and customer service tools, as well as HubSpot Academy — free online educational resource. Additionally, you should ensure WordPress security for a full website performance.
This tool is free for all usage.
| | |
| --- | --- |
| Positives + | Negatives – |
| 1. Automatic scheduling | 1. Doesn't contain audio and video calling features |
| 2. Ability to send group meeting links | |
| 3. Free to use meeting scheduling with CRM | |
---
4.

Wisembly Jam

– Best for simplicity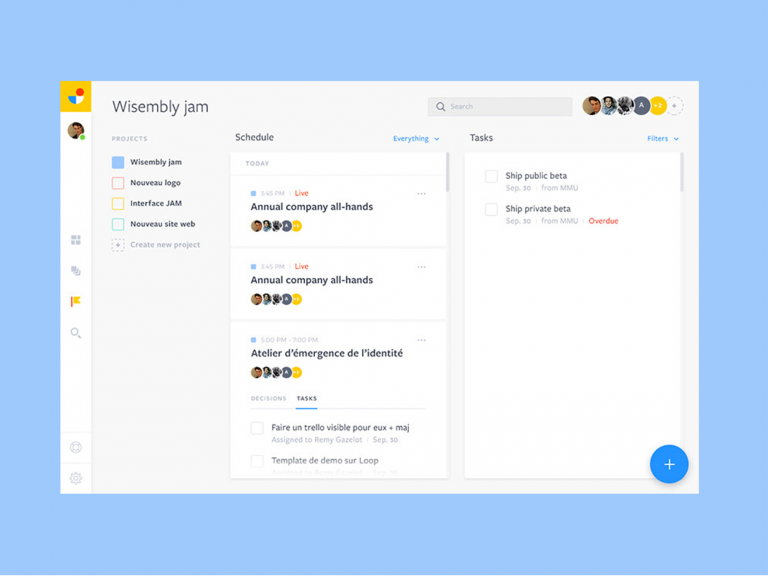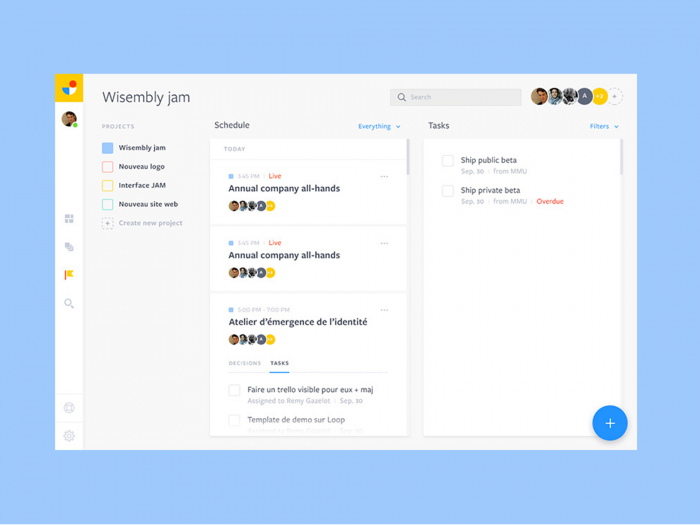 Wisembly Jam is designed to automate the meeting progress. It allows you to review previous meetings and collaborate on the meeting notes. Our favorite features are the ability to poll participants. You can also assign tasks to people right away to make sure tasks we discuss get assigned to the right person right away.
Wisembly Jam features a wide variety of different integrations with other apps such as calendars, allows you to create and track your ongoing tasks, create beautiful one-click meeting summary emails and more.
Prices starting from $5/month. Free trial available.
| | |
| --- | --- |
| Positives + | Negatives – |
| 1. Easy to understand interface | 1. No Slack integration |
| 2. Integration with Google Calendar | 2. UX could be improved |
| 3. Good for onboarding | |
---
5.

Meetin.gs

– Best for taking notes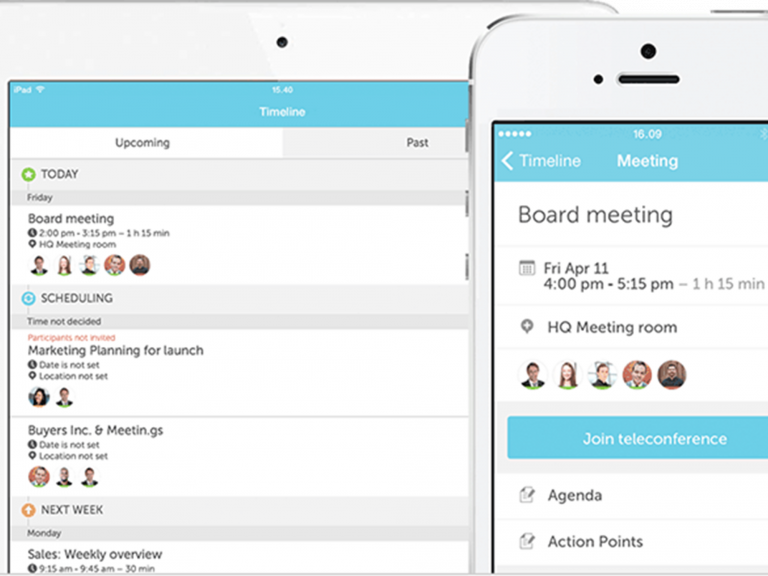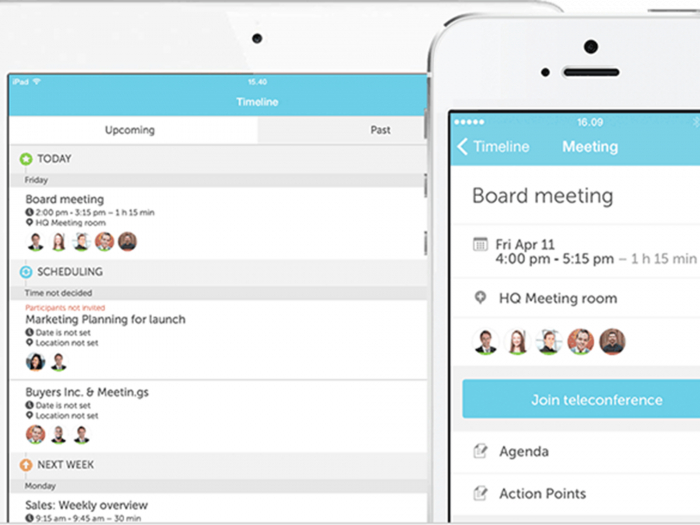 Meetin.gs is a simple webapp that allows you to take notes as the meeting is in progress. Afterwards, you can send those notes to all of the attendees. In addition to that, it is easy to use for scheduling meetings as it integrates with people's calendars.
But what makes it really stand out, is the fact it makes it easy to access any online communication tool you might need. Skype calls, Google Hangouts, Lync calls, and custom online conferencing solutions are built into the app for quick access with a single tap. In addition to these, Meetin.gs also allows you to report information and create statistics.
Prices starting from $12/month.
| | |
| --- | --- |
| Positives + | Negatives – |
| 1. App available for Apple and Windows smartphones | 1. No API integration available |
| 2. Basic plan is free of charge | 2. Not available on Android phones |
| 3. Usable for company of any size | |
---
6.

Twiddla

– Best for getting started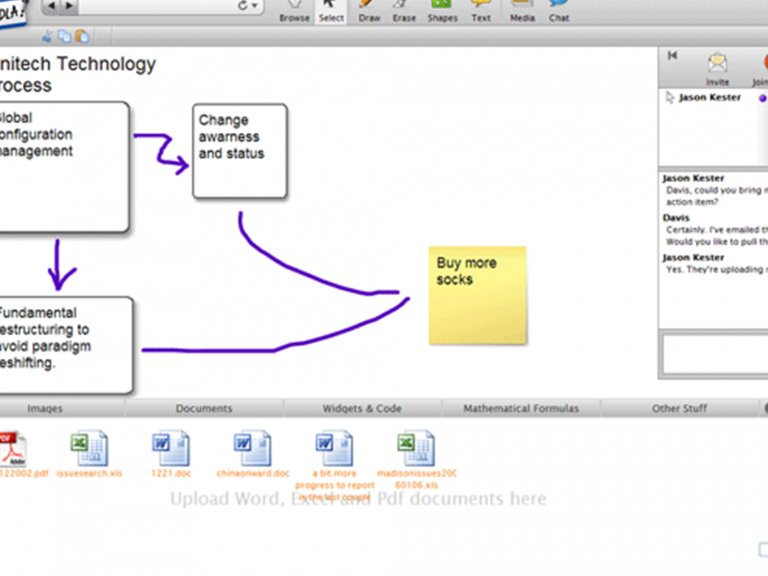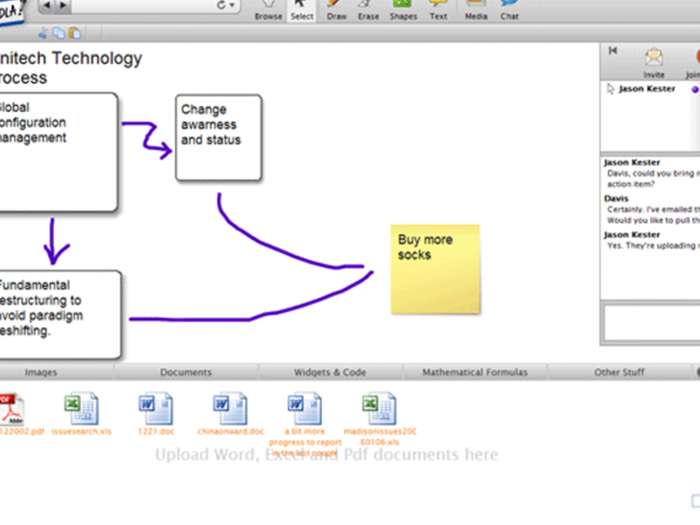 Twiddla is a web-based service that helps distributed teams meet virtually and collaborate in real time by providing tools to create mark-ups of live Web sites, uploaded images and documents, or a blank canvas. It's an online whiteboard. And while they advertise themselves as a tool for teachers to use in classrooms, it is great for any meeting.
Twiddla features include voice conference possibility, creating & attending meetings, share documents and images, unlimited storage and more.
This tool is free for all usage.
| | |
| --- | --- |
| Positives + | Negatives – |
| 1. Easy access, no account needed | 1. No Audio option on mobile version |
| 2. Simple user interface | 2. Difficult to use without an electric pen |
| 3. Straightforward features | 3. Account needed for further flexibility |
---
Conclusion
We can recommend wholeheartedly the above meeting management softwares. However, our favorite recommendation is Weekdone. It allows you to manage, plan, and execute meetings with ease. With its intuitive user interface and thoughtful features, it can handle even the biggest of companies. We also offer a free trial with up to 4 free team member invites, so check it out!
---