There are a lot of articles out there about communication between teammates. However, the bigger, company wide information flow is much more dire  issue. The problem may be the distance with remote workers or multiple office locations. Or there may be inadequate communication systems that don't fully support the information flow of the company.
Also read our complete guide to organizational communication.
If you're working at a well-established company, you probably need to deal with some flawed system that was effective 10 years ago but just isn't cutting it today. If you have recently grown into a bigger operation, your system might have come about organically and not have the adaptability and efficiency required in a growing team.
Either way, you need help dividing responsibility and making sure communication works in your company. Let's be fair, everyone has a lot to do and so it's easy to point fingers instead of taking action. As a result, everyone in the team suffers. Here is our guide to help avoid this situation.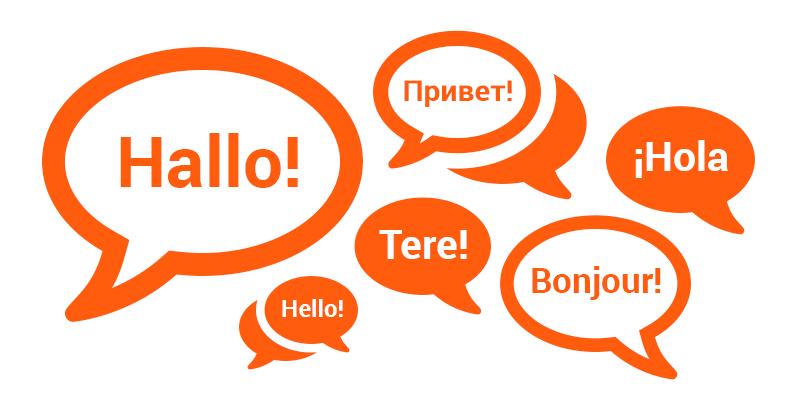 Communication between teams.
As a team leader there is a lot you can do to make sure other teams and departments get all the info that they require. But it can be hard work convincing other leaders to communicate with you.
I've seen it in almost every team I've worked in. There is a meeting. You decide to accomplish something. Then months pass and nothing gets done as everyone is thinking someone else should do it. Later there's enough blame to pass around.
This is not very efficient. And at the end of the day, it will be the team leader's fault if information is not passed on and projects get stuck.
Company wide system that works.
The solution is setting up a company wide task management and goal setting system. If you're using a good task management application like Weekdone, you don't have to worry about it as much. All tasks can and should be assigned to specific individuals right away. As the tasks are public, it's always clear who is responsible for what and a lot less work is left undone. As Henry Mason, Managing Director of TrendWatching told us: "Automated status reports save our managers up to 4 hours a week."
Plans, Progress, Problems.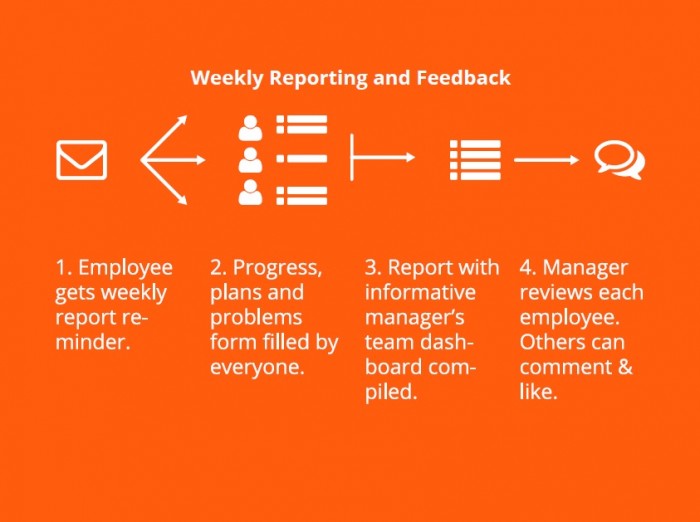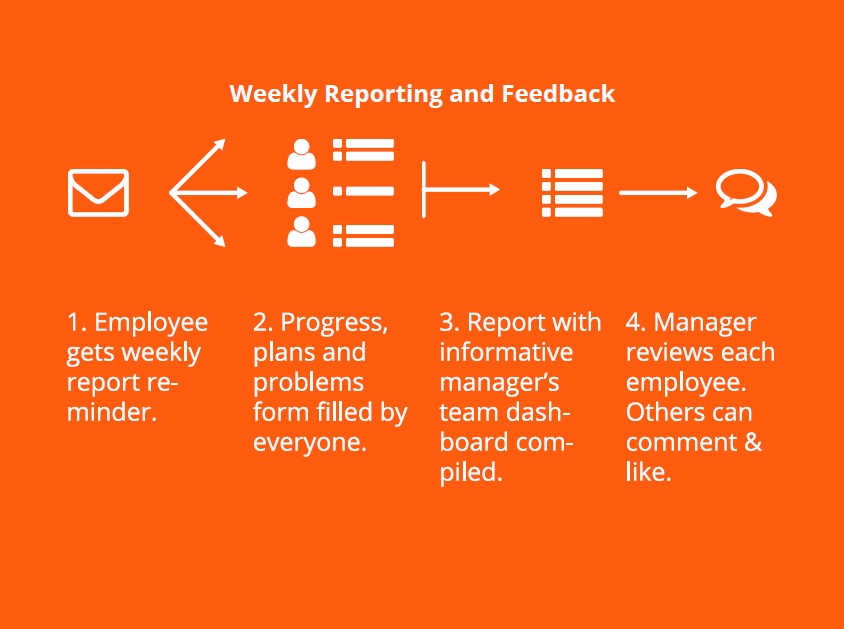 Weekdone uses the PPP – Plans, Progress, Problems methodology that is based on setting 3 – 5 tasks to everyone every week. These are the important thing employees need to get done. These can be assigned by the person themselves or by anyone else in the company. This helps to make sure that at every meeting you need to ask "who will we assign this task to." That means that it will always be clear who has to do what.
You can be the hero who is taking the initiative and shows that a great information flow is worth the investment.
Objectives and Key Results for goal setting.
Weekdone also uses the Objectives and Key Results (OKR) methodology. With OKRs you set quarterly goals for each person and team and follow the process toward those objectives every week. OKRs give you a long-term view that helps you see if your weekly tasks contribute to your long term goals. Keeping both weekly tasks and quarterly goals in front of you, you can make sure everyone sees how their activities benefit team goals in the long term.
With the combination of weekly reporting and quarterly goals, everyone will always know who is responsible for what and why. This will help to bring all teams closer together as you can see how you're working towards the same outcomes.
If you feel that the co-operation in your company needs improvement, you need to act now. The problem will not solve itself. Give Weekdone a try for free and find out for yourself how much it can help you.