Initiatives, also known as projects, contribute to the executional side of OKRs in Weekdone. Within the last weeks, we have added a bunch of updates to the Initiatives features. Read more on what's new below.
Set due dates
You can now set due dates to indicate when the Initiative is expected to be completed. Learn how.


Sort Initiatives list by due date, progress, and more
In the Initiatives View, see all Initiatives in a condensed list, and sort them by:
Due date – from closest to furthest due dates
Progress – from most progressed to least
Creation date – from most recently created to oldest
Assigned people, teams, or departments – assignees' names in alphabetical order
Alphabetical order – Initiatives names in alphabetical order
Using the list view with sorting options is a convenient way to discuss Initiatives and their progress in team meetings, for example.
Learn more about sorting the Initiatives list.


Summary Graphs
The Initiatives view now features progress summary graphs for a snappy status overview. The graphs show:
A summary of Initiatives progress, grouped by completion percentage:

0 – 25% (red)
25 – 50% (orange)
50 – 75% (green)
75 – 100% (blue)

Number of recently updated Initiatives. You can quickly tell if no Initiatives have been recently updated, and need some attention.
Number of recently completed Initiatives.
Learn more about the summary graphs.


Assign Initiatives to departments or teams
To indicate who is responsible for the Initiative and updating its progress, you can now assign Initiatives to whole departments and teams – in addition to individual people.
Learn more about assigning Initiatives.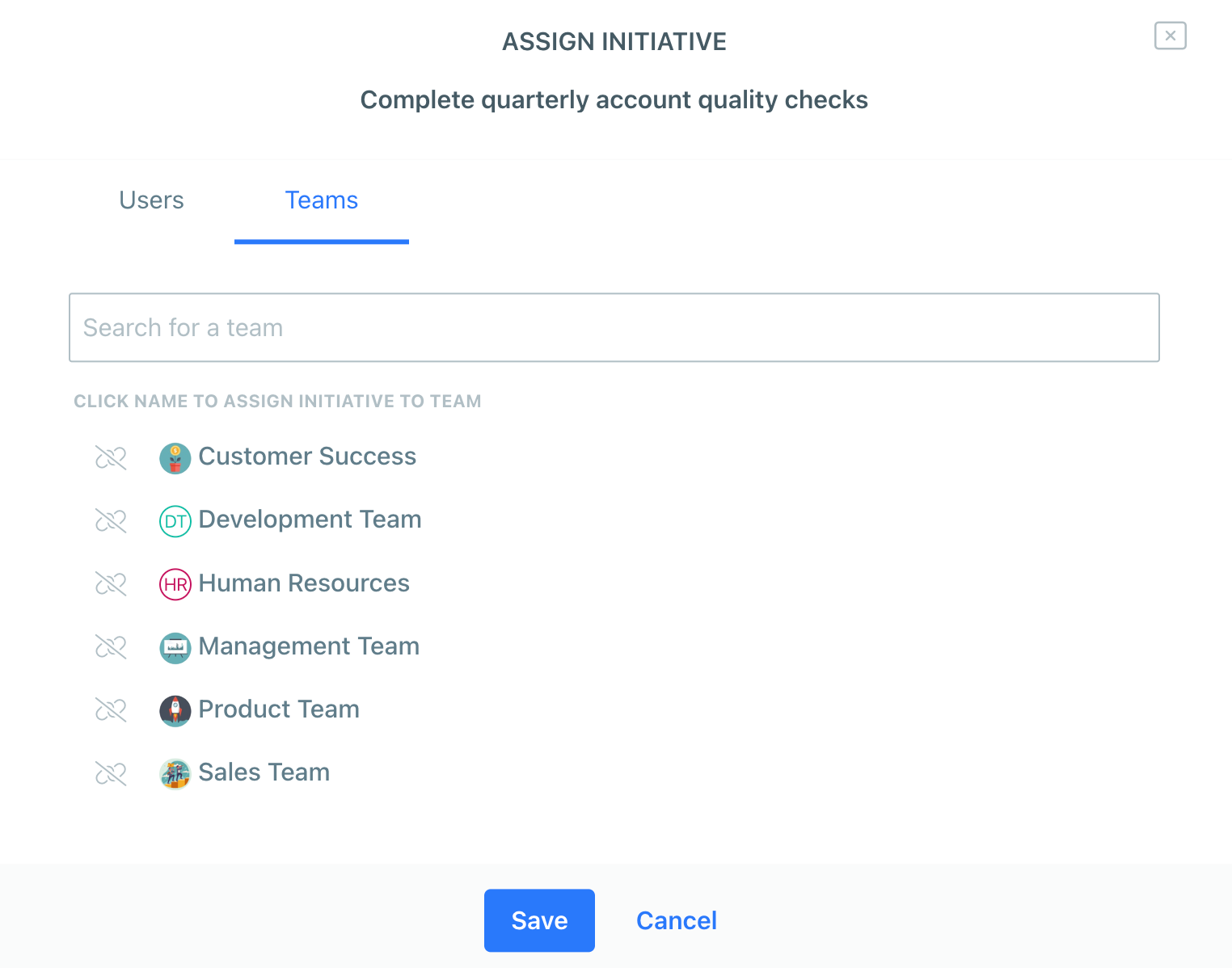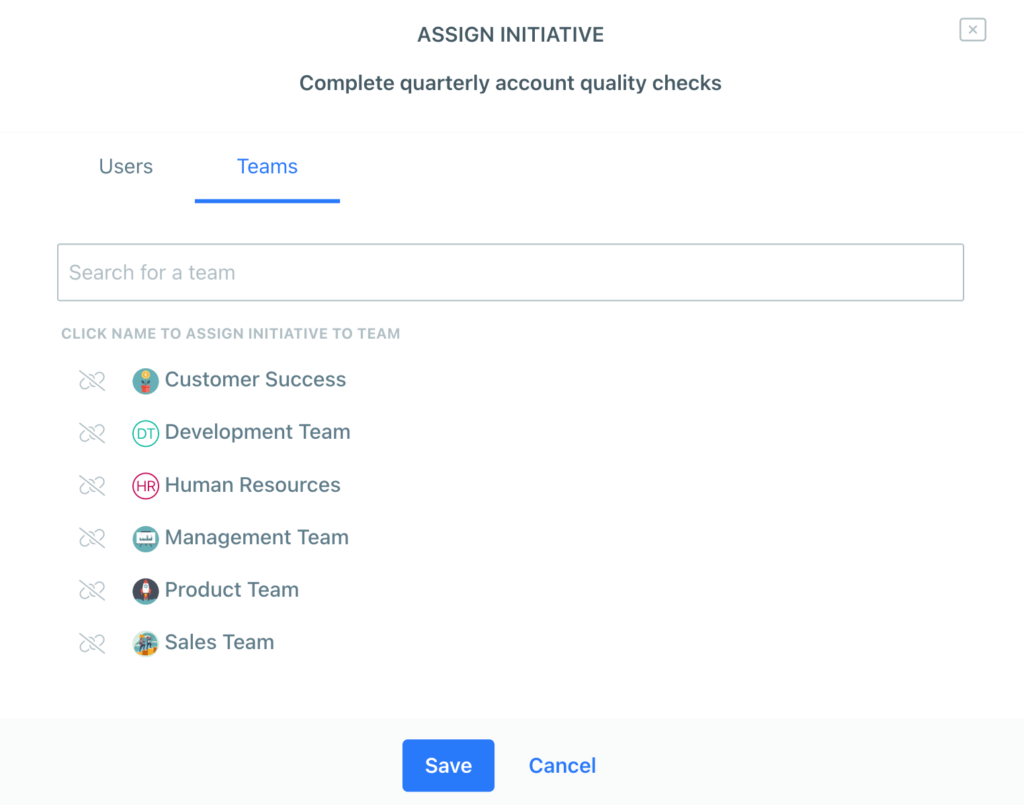 See all sublevel Initiatives in one View
Easily view all Initiatives for a level or for all sublevels on one page by using the new toggle option.
Choosing one level shows:
Initiatives added to that level only. For example, only to the Department level.
Choosing all sublevels shows:
Initiatives added to that level, and all levels under it. For example, the department, all teams under it, and all people in those teams.
Learn more about viewing Initiatives.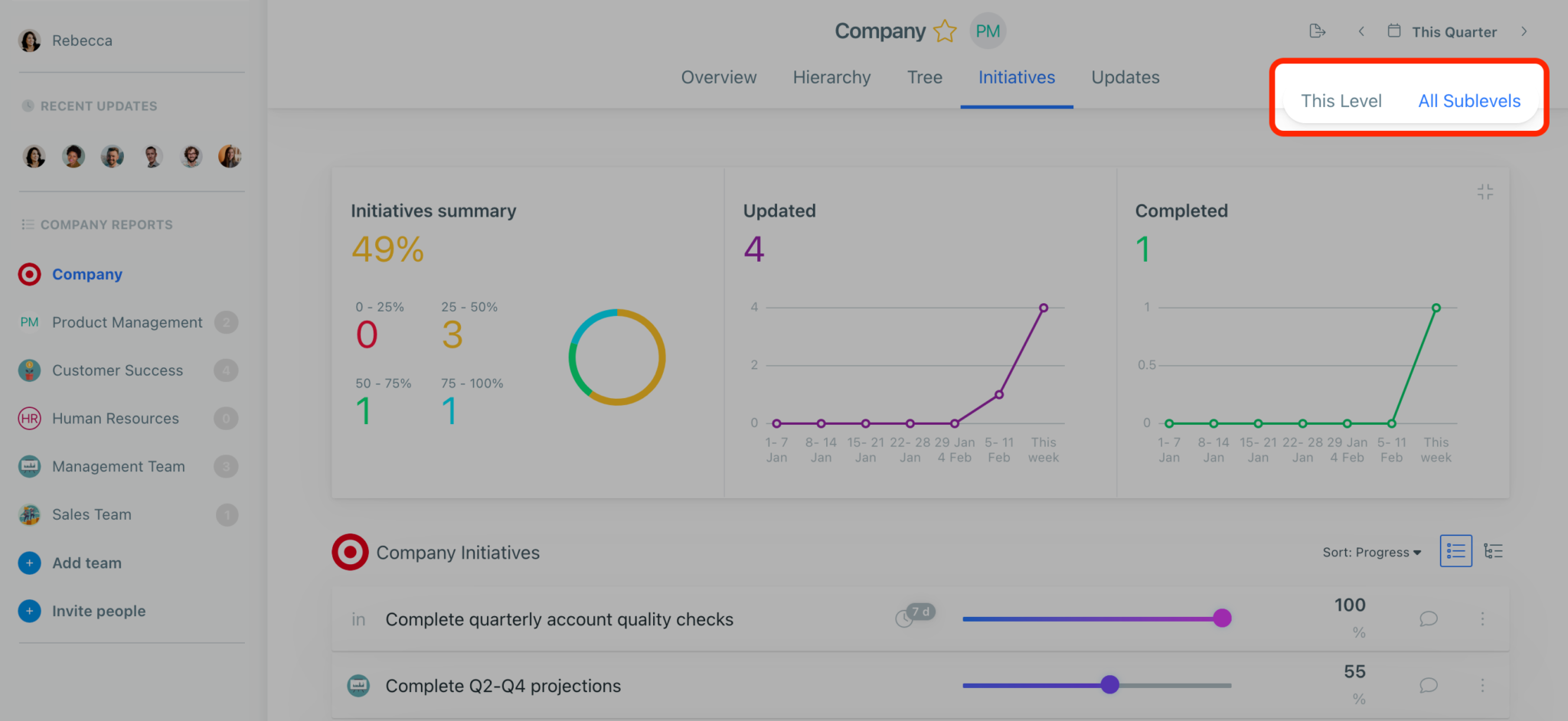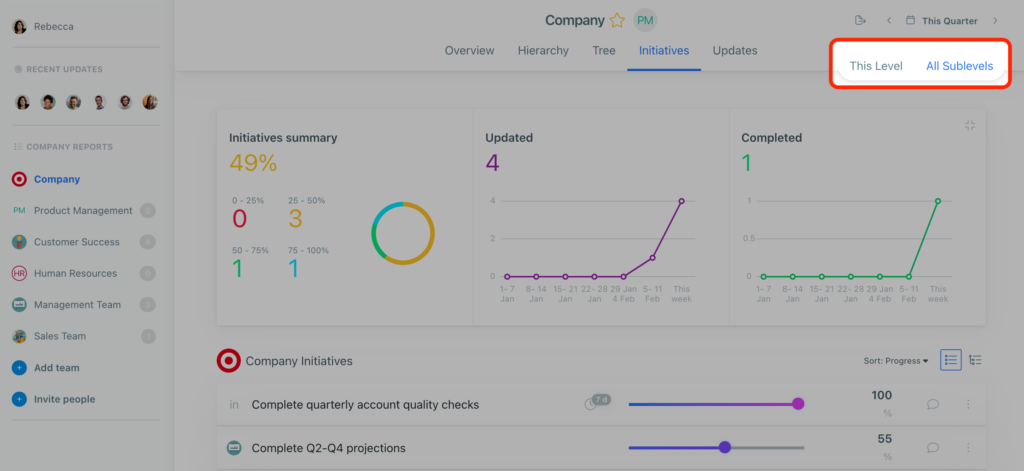 Initiatives My Circles
Conveniently see all Initiatives in Teams and Departments you belong to via My Circles toggle option.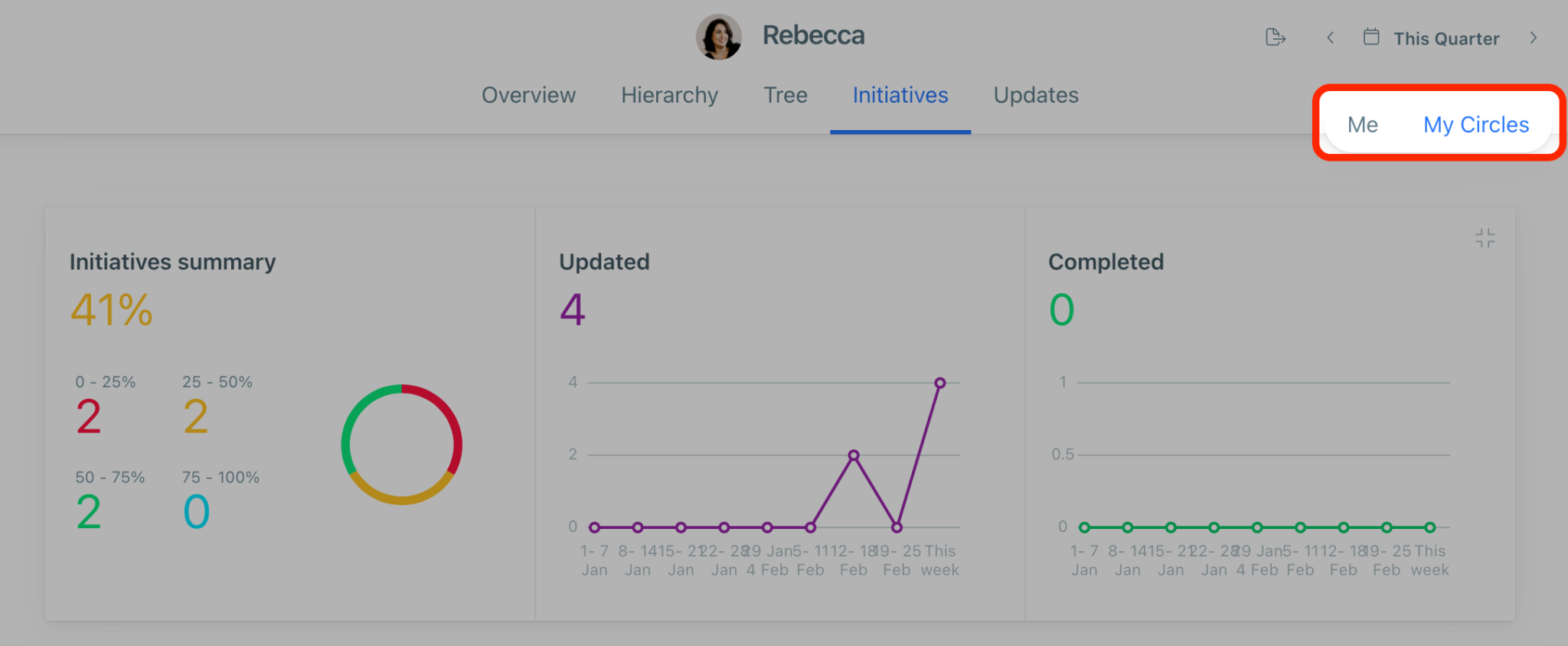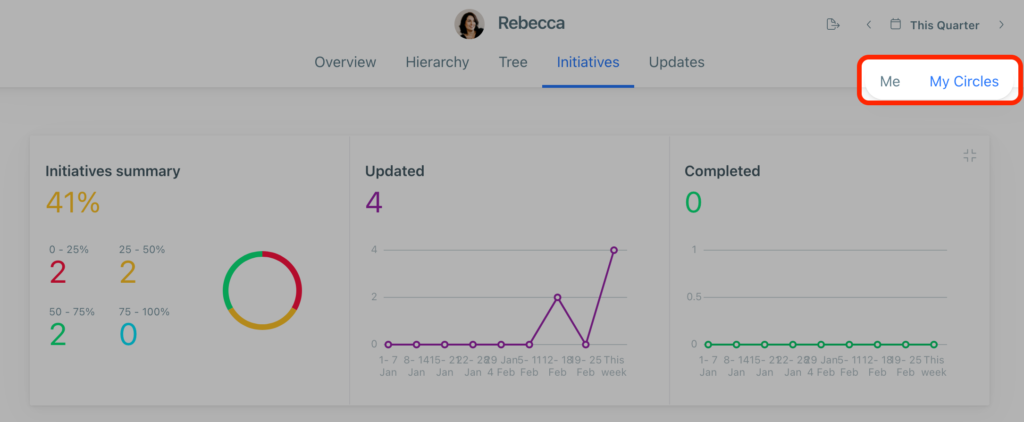 Add non-OKR Initiatives via Quick Add button
Simply add Initiatives that don't belong under an OKR via the Quick Add button in your top navigation bar.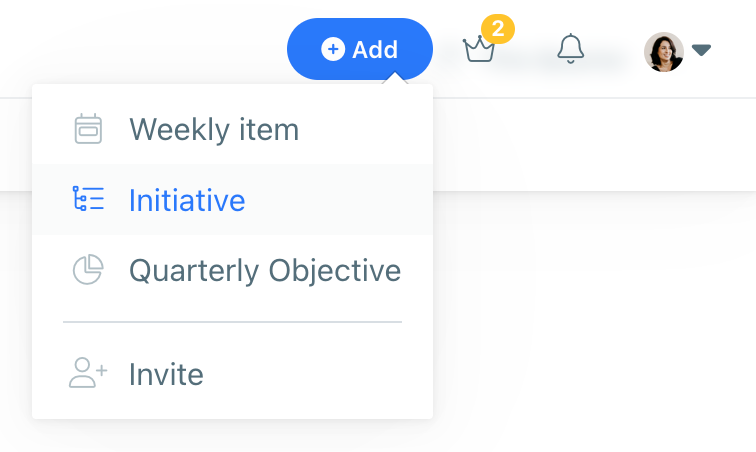 Assign Weekly Items directly from Initiative comments
Assign weekly items, such as plans, to people – directly from Initiative comments. Assigned plans will be added to the assignee's personal Weekly Planning page.
Learn more about adding Initiative comments as plans.


Time to give the updates a try! Add your Initiatives in Weekdone and start testing them out. 🤩