Innovation and a growing number of specialized workers means that leadership itself is becoming a specialized skill. The road to success is never straight-forward. It demands continuous self-development and learning from mistakes. In addition to learning from your own mistakes, you need to keep up with others.
There's no better way to keep up than to take the cues from other leaders and educate yourself.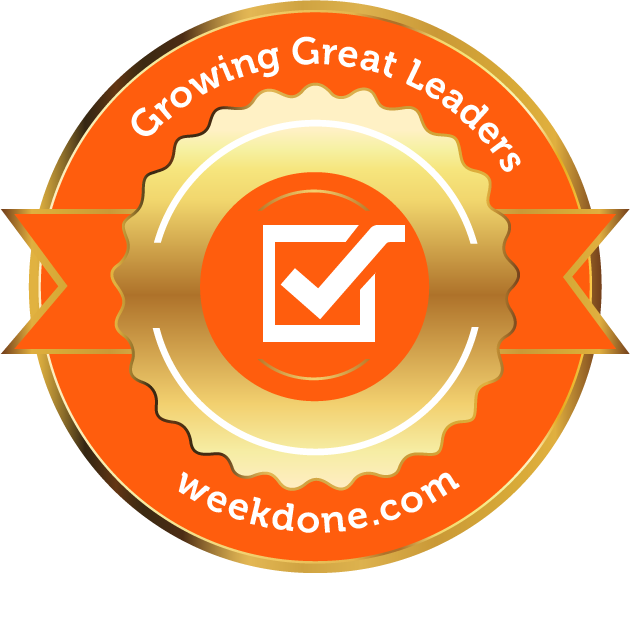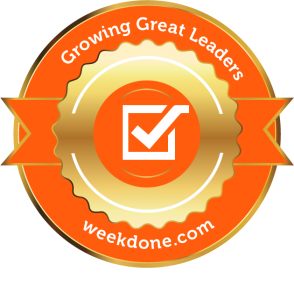 We've updated our "top leadership" blog post to be relevant for 2022 as the work world changes and evolves. This research has fueled our understanding of the industry. Learning is a community effort and therefore, leaders should actively engage with the advice of other leaders. For this purpose, we made a list of the top 15 leadership blogs that share valuable insights and fresh perspectives.
This list was originally for improving leadership in our own company, butr the information is useful for everyone looking to improve their leadership skills.
So for those of you who always search for more information, here are the top 15 leadership blogs that we recommend:
Author: Peer Reviewed Guest Posters
Twitter: @ForbesLeaders
Experience: Forbes has strict requirements regarding who can publish on their blog. Forbes doesn't allow strict SEO pieces nor does it allow brand awareness articles and instead, focuses on cutting edge research, new publications, and new insights from various experts in their respective fields.
Blog Content: Over 30 posts a day on various topics from dedicated blog writers and guest posters approved by Forbes' submission process.
Recommended Read: Lessons We Can Learn From Late Harvard Business School Professor Dr. Clayton Christensen's Book, 'How Will You Measure Your Life?'
Author: Expert authors and the Beebole team
Twitter: @BeeBole
Experience: Beebole offers actionable articles with hands-on, practical advice for managers and leaders today. You can expect expert-authored articles from professionals with HR, finance, IT, and leadership experience offering insight and advice that managers can directly implement with their own teams.
Blog Content: From spreadsheet tutorials for managers to how-to articles on calculating the cost of an employee and how to conduct an annual compensation review, Beebole tackles the important topics that leaders and managers deal with daily.
Recommended Read: The true cost of employees: How much does an employee *really* cost? (US) and How to Build An Automated Report in Excel with Power Query: The Time Tracking Dashboard
Author: The Key Team
Twitter: @TheKeySL
Experience: The Key is one of the top leadership sites for those working in education and the nonprofit sector. Focusing on England and Wales, The Key actively supports over 100,000 school leaders and governors.
Blog Content: Targeted and specific for education leaders and volunteer workers (with a focus on governance), The Key staff are active members of their respective niches and engage with leaders in their field, leading to plenty of first-hand experiences and cutting edge research on the best way to handle leadership for nonprofit orginizations.
Recommended Read: Podcast: Key Voices #43 – Leading a research school with Kate Atkins
Author: Over 30 specialized instructors, founded by Mike Figliuolo
Twitter: @thoughtLEADERS
Experience: Focuses on hiring business leaders for proper instruction in various specialized areas. ThoughtLEADERS is not just a blog, it offers classroom instruction, coaching, consulting, and support.
Blog Content: The topics are varied and the content is written by specialists in 30+ different fields. In terms of leadership, a lot of focus is put on business planning, decision making, and problem solving.
Recommended Read: Podcast: How To Build Executive Presence
Author: Joshua Spodek
Twitter: @spodek
Experience: Joshua Spodek has spoken for 2 TEDx programs and is the author of both Initiative and Leadership Step by Step. He also hosts a well regarded podcast, Leadership and the Environment.
Blog Content: He mostly focuses on cutting edge trends in leadership. For example, environmental ideas in leadership has been a bit of a buzzword lately, so he has published quite a few articles about that particular subject. Because of the popular subjects, his articles are easy to read and digest, and often have tie-ins between the work world and people's personal decisions.
Recommended Read: A simple, genius way media can lead on the environment
Author: Mark Sanborn
Twitter: @mark_sanborn
Experience: Mark Sanborn is an author, professional speaker, and entrepreneur. He has written the New York Times Bestseller, The Fred Factor: How Passion In Your Work and Life Can Turn the Ordinary into the Extraordinary. His skills are mostly in public speaking where he is a member of the American Speaker Hall of Fame, though he has also contributed significantly to leadership in sales and marketing teams.
Blog Content: Besides just blog posts, he also holds training sessions and makes videos. His topics not only cover leadership, but also change in the workplace, teamwork, and customer service.
Recommended Read: Every Day is Game Day
Author: Writers for Southern Ohio Medical Center
Twitter: @SOMC_Health
Experience: Despite being a non-profit hospital, SOMC has a phenomenal leadership blog section specifically focused for other non-profits and those who have leadership positions in healthcare professions.
Blog Content: SOMC publishes an article a week largely about the psychology behind leadership and how to overcome psychological hurdles. Medical backing means these articles are written as personal hurdles in the psyche to overcome and are written clearly describing the problem and showing step-by-step how to change.
Recommended Read: Courage: Ditch the Armor (Part 1)
Author: Skip Prichard
Experience: He is an accomplished CEO and keynote speaker. He has in-depth experience for successfully re-positioning companies and improving results while improving the corporate culture.
Blog Content: Revolves around his personal experience. Topics include a broad mix of leadership, personal development, marketing, motivation, health, and psychology and occasional sleep tips. In addition, he shares great book tips, article suggestions and talks about people that entertained, educated, or inspired him. You can expect fresh content from him approximately 2 times a week.
Recommended Read: What Ice Buckets Teach Us About the Spread of Ideas
Author: Lolly Daskal
Twitter: @LollyDaskal
Experience: She is a recognized coach, consultant and top thought leader in business. She has over 30 years of experience, including being an advisor to Fortune 500 CEOs. She has written thousands of articles.
Blog Content: Her writing is guided by her mission and passion, the power of heart-based leadership and the value of personal integrity. She writes relatively short but to the point blog posts that provoke new ideas. Among others, her specialties include team building design and employee engagement.
Recommended Read: Leadership Starts at the End of Your Comfort Zone
Author: Tanveer Naseer
Twitter: @TanveerNaseer
Experience: Tanveer is an award-winning leadership writer and keynote speaker. His strengths lie in ability to break down organizations to improve complex processes that are holding back teams from reaching their full potential. His articles have been featured in numerous famous publications.
Blog Content: In his blog he gives great advice on pressing matters and current leadership challenges. He also talks more about internal communication, employee engagement and motivation and how leaders are responsible for more effective communication processes.
Recommended Read: Making Feedback a Gift For Your Employees
Author: Chris LoCurto
Twitter: @ChrisLoCurto
Experience: In 2002 Chris was awarded the Dale Carnegie Award for Highest Achievement. He has 12 years of experience in leadership and is now working with entrepreneurs and businesses one-on-one to help them grow.
Blog Content: A great leadership development blog that doesn't only encompass written articles but has also podcasts and video lessons integrated into each post. He shares his thoughts on business, leadership on a weekly basis.
Recommended Read: 4 Questions Every Leader Must Ask Themselves
Author: Kevin Eikenberry
Twitter: @KevinEikenberry
Experience: Kevin is a world renowned leadership expert and a two-time bestselling author. His company, the Kevin Eikenberry Group, has been helping organizations and teams since 1993. His specialties include team and teamwork and his philosophy revolves around helping people express their extraordinary potential.
Blog Content: His blog transmits his leadership philosophy. These posts give quite practical tips that help leaders and their teams reach full potential and eliminate challenges on the road.
Recommended Read: How to Keep the Negative Attitudes of Others From Impacting You
Author: Bob Sutton
Twitter: @work_matters
Experience: Bob is a Stanford Professor. His the co-author of upcoming book Scaling Up Excellence and author of New York Times bestsellers Good Boss, Bad Boss and The No Asshole Rule.
Blog Content: His content is always amusing, heading straight to the point. Often sharing very personal experiences and combining this with valuable lessons. Offers excellent further reading material for continues self-development and a list of humorous things he believes in.
Recommended Read: Tips for Surviving Workplace Assholes
Author: Michael McKinney
Twitter: @LeadershipNow
Experience: Michael is an author, communicator and coach. Aims to build leaders in all levels and in all contexts.
Blog Content: Firmly believing that leadership is much more than a position, it's more than a formal authority. Furthermore, more people should use the influence without the formal authority. Offers thought provoking exercises to question yourself and your current situation.
Recommended Read: Who Will Lead Us Tomorrow?
Author: Richard Rierson
Twitter: @DoseOfLeader
Experience: Richard is an experienced Global Exec, Leadership, and Customer Strategist, driving action from Big Data insight. He has worked in global firms, start-ups and non profit.
Blog Content: He offers great diversity through his consulting service.
Recommended Read: The Power of Culture with Dan Shurtz (Equity Bank Series)
There you have it, 16 team leadership blogs that are bound to keep your cold and dark autumn nights full of self-development.