We want to help you build better teams – because it's damn difficult to build a brilliant company, if you don't have the team for the job. The road to success is never straight-forward. It demands continuous self-development and learning from mistakes. In addition to learning from your own mistakes, you need to keep up with others. What could be a better way than to read the personal blogs of great leaders.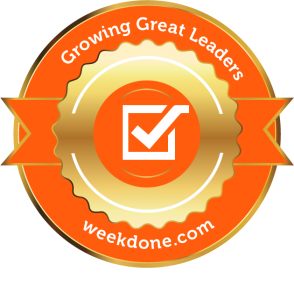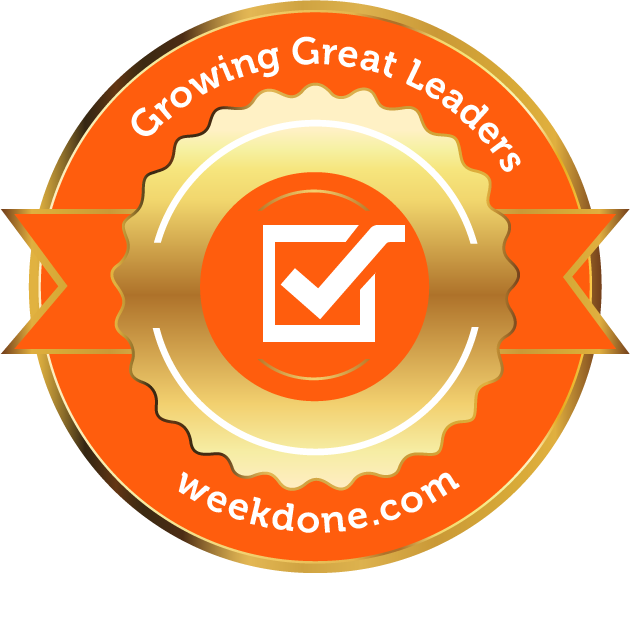 Over the past months we have taken together the best team leadership advice from around the web. This research has helped us publish our weekly Leadership Academy newsletter containing the freshest and sometimes the craziest thoughts on leading teams. Although we would love to come up with all of these brilliant ideas, we often lack the necessary resources. Therefore, we have made a list of top 15 leadership blogs that share valuable insights and fresh perspectives. It's a shame to keep this list all to ourselves.
So, for those of you, who are always searching for more information, here are top 15 leadership blogs that we would definitely recommend you to read:
Author: Robert Sher
Twitter: @RobertSher
Experience: Founding principal of CEO to CEO, former CEO and co-founder of Bentley. He is an author, Forbes columnist and consultant to mid-sized companies.
Blog Content: His posts concentrate on mid-sized companies and offer tips on improving the leadership infrastructure inside these companies.
Take a look at this post: Never Leave Internal Communications to a Chance in Midsized Company
Author: Gordon Tredgold
Twitter: @GordonTredgold
Experience: Gordon has worked in Transformational Leadership roles for over 20 years, running $100m+ programs, leading $200m+ Global Operations Departments, and implementing large complex Organisational Change programs for Fortune 100 companies. Gordon made Inc. Magazine Top 100 Leadership Experts, and selected by Evan Carmichael as the #1 Leadership Expert to follow on Twitter. He is a sought after speaker on leadership and a Visiting Professor at Staffordshire University.
Blog Content: Simple, easy to understand, pragmatic articles on all aspects of leadership which give the reader clear advice and tips on how to improve their leadership. Gordon believes that inspiring leadership can move mountains, however we don't have enough of them, and he believes that his purpose in life is to change that. Gordon also writes about FAST Leadership, which he has developed.
Take a look at this post: Leaders, Don't Think You're Special
Author: Dharmesh Shah
Twitter: @dharmesh
Experience: Has an extensive history in entrepreneurship, more precisely in software industry. At the moment, he is the co-founder and CTO of HubSpot, software company building a platform for Internet Marketing.
Blog Content: Mostly about software startups and entrepreneurship, but encompasses valuable lessons for leaders in any kind of business.
Take a look at this post: 2 Mental Exercises For Battling "It Won't Work" Syndrome
Author: Michael Hyatt
Twitter: @MichaelHyatt
Experience: Author of a New York Times bestseller "Platform: Get Noticed in a Noisy World", former Chairman and CEO of Thomas Nelson Publishers. Spent most of his career in the publishing industry.
Blog Content: His personal blog is focused on "intentional leadership" helping leaders leverage their influence. The main topics revolve around personal development, leadership, productivity and publishing. You can expect fresh content from him three times a week.
Take a look at this post: 5 Characteristics of Weak Leaders (and How Not to Be One)
Author: Dan Rockwell
Twitter: @Leadershipfreak
Experience: Appears on the Inc. list of Top Fifty Leadership and Management Experts. Has earned MBA and undergraduate degrees. Owned two businesses and served fifteen years as a Workforce Development Consultant for a Penn State University Special Affiliate.
Blog Content: Shares personal leadership lessons. Short and to-the-point blog posts on performance and sometimes controversial ideas. Empowering leaders 300 words at a time.
Take a look at this post: Women Make Better Leaders Than Men
Author: Ron Edmondson
Twitter: @RonEdmondson
Experience: More than 30 years leadership experience, mostly as a self-employed business owner, and as a full-time ministry for over a decade.
Blog Content: Writes several times a week about leadership, church and also family.
Take a look at this post: 9 Bad Boss Types
Author: John Maxwell
Twitter: @JohnCMaxwell
Experience: Written over 70 books and spoken to millions of people  about the hardships of  becoming a great leader. His leadership philosophy is "Everything rises and falls on leadership."
Blog Content: This is a John Maxwell company blog, where his thoughts are represented. Focuses on the obstacles and challenges of becoming a true leader and gives insightful suggestions to overcome these difficulties.
Take a look at this post: The Cost Question: Are You Willing to Pay the Price For Your Dream?
Author: Skip Prichard
Experience: He is an accomplished CEO and keynote speaker. He  has in-depth experience for successfully re-positioning companies and improving results while improving the corporate culture.
Blog Content: Revolves around his personal experience. Topics include a broad mix of leadership, personal development, marketing, motivation, health, and psychology and occasional sleep tips. In addition, he shares great book tips, article suggestions and talks about people that entertained, educated, or inspired him. You can expect fresh content from him approximately 2 times a week.
Take a look at this post: What Ice Buckets Teach Us About the Spread of Ideas
Author: Lolly Daskal
Twitter: @LollyDaskal
Experience: She is a recognized coach, consultant and top thought leader in business. She has over 30 years of experience, including being an advisor to Fortune 500 CEOs. She has written thousands of articles.
Blog Content: Her writing is guided by her mission and passion, the power of heart-based leadership and the value of personal integrity. She writes relatively short but to the point blog posts that provoke new ideas. Among others, her specialties include team building design and employee engagement.
Take a look at this post: Leadership Starts at the End of Your Comfort Zone
Author: Tanveer Naseer
Twitter: @TanveerNaseer
Experience: Tanveer is an award-winning leadership writer and keynote speaker. His strengths lie in ability to break down organizations to improve complex processes that are holding back teams from reaching their full potential. His articles have been featured in numerous famous publications.
Blog Content: In his blog he gives great advice on pressing matters and current leadership challenges. He also talks more about internal communication, employee engagement and motivation and how leaders are responsible for more effective communication processes.
Take a look at this post: Making Feedback a Gift For Your Employees
Author: Chris LoCurto
Twitter: @ChrisLoCurto
Experience: In 2002 Chris  was awarded the Dale Carnegie Award for Highest Achievement. He has 12 years of experience in leadership and is now working with entrepreneurs and businesses one-on-one to help them grow.
Blog Content: A great leadership development blog that doesn't only encompass written articles but has also podcasts and video lessons integrated into each post. He shares his thoughts on business, leadership on a weekly basis.
Take a look at this post: 4 Questions Every Leader Must Ask Themselves
Author: Kevin Eikenberry
Twitter: @KevinEikenberry
Experience: Kevin is a world renowned leadership expert and a two-time bestselling author. His company, the Kevin Eikenberry Group, has been helping organizations and teams since 1993. His specialties include team and teamwork and his philosophy revolves around helping people express their extraordinary potential.
Blog Content: His blog transmits his leadership philosophy. These posts give quite practical tips that help leaders and their teams reach full potential and eliminate challenges on the road.
Take a look at this post: How to Keep the Negative Attitudes of Others From Impacting You
Author: Bob Sutton
Twitter: @work_matters
Experience:  Bob is a Stanford Professor. His the co-author of upcoming book Scaling Up Excellence and author of New York Times bestsellers Good Boss, Bad Boss and The No Asshole Rule.
Blog Content: His content is always amusing, heading straight to the point. Often sharing very personal experiences and combining this with valuable lessons. Offers excellent further reading material for continues self-development and a list of humorous things he believes in.
Take a look at this post: Tips for Surviving Workplace Assholes
Author: Michael McKinney
Twitter: @LeadershipNow
Experience: Michael is an author, communicator and coach. Aims to build leaders in all levels and in all contexts.
Blog Content: Firmly believing that leadership is much more than a position, it's more than a formal authority. Furthermore, more people should use the influence without the formal authority. Offers thought provoking exercises to question yourself and your current situation.
Take a look at this post: 5 Leadership Lessons: How Google Works
Author: Mick Yates
Twitter: @mickyates
Experience: Mick is an experienced Global Exec, Leadership and Customer Strategist, driving action from Big Data insight. He has worked in global firms, start-ups and non profit. He's also a photographer.
Blog Content: Although new posts come out few times a month, these are worth reading. He offers great diversity by inviting guests to contribute to his blog.
Take a look at this post: Speaking Secrets of Great Leaders
There you have it, 15 team leadership blogs that are bound to keep your cold and dark autumn nights full of self-development. If there are any other exceptionally great blogs worth adding to this list, please write it to the comments.