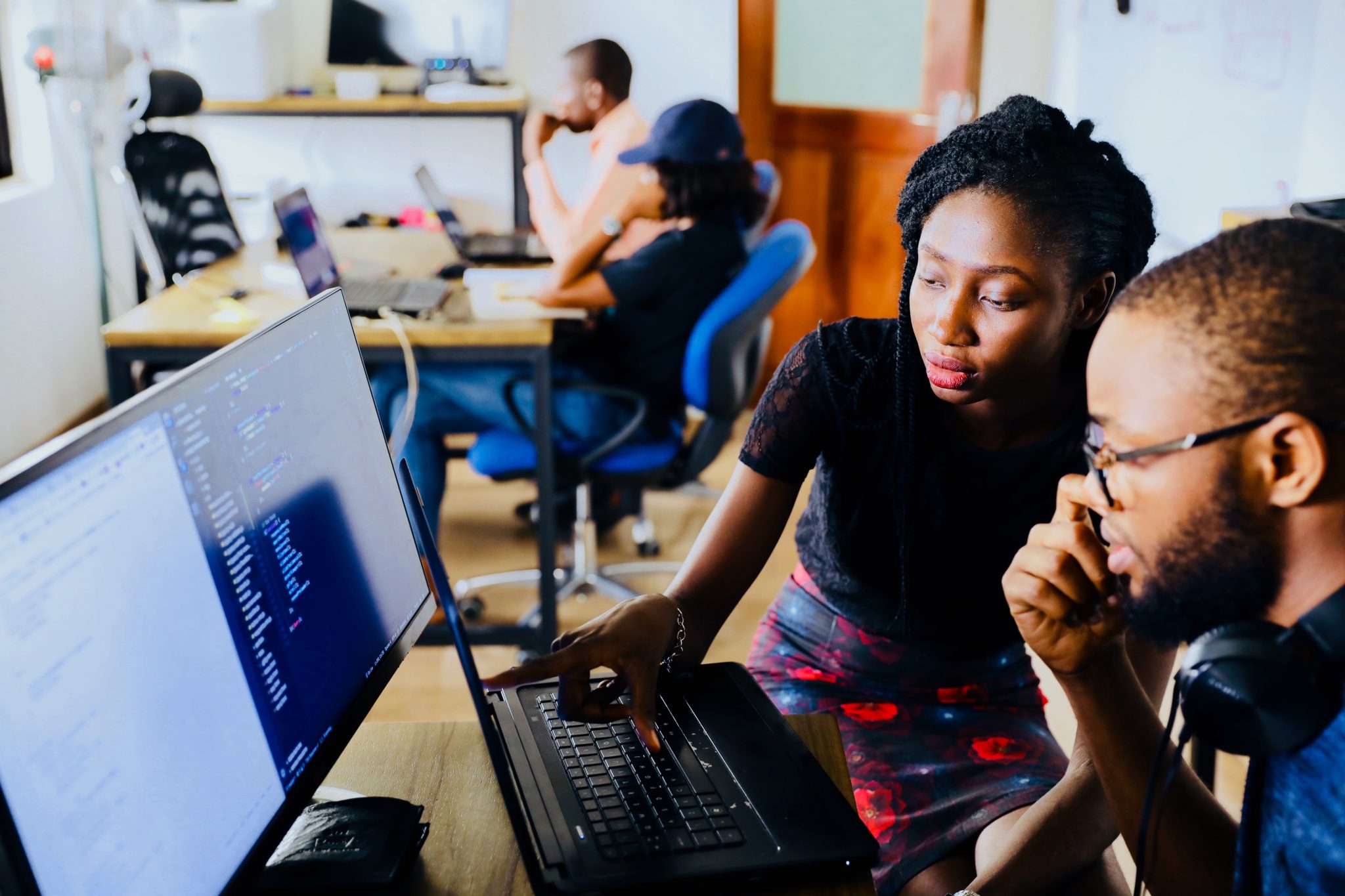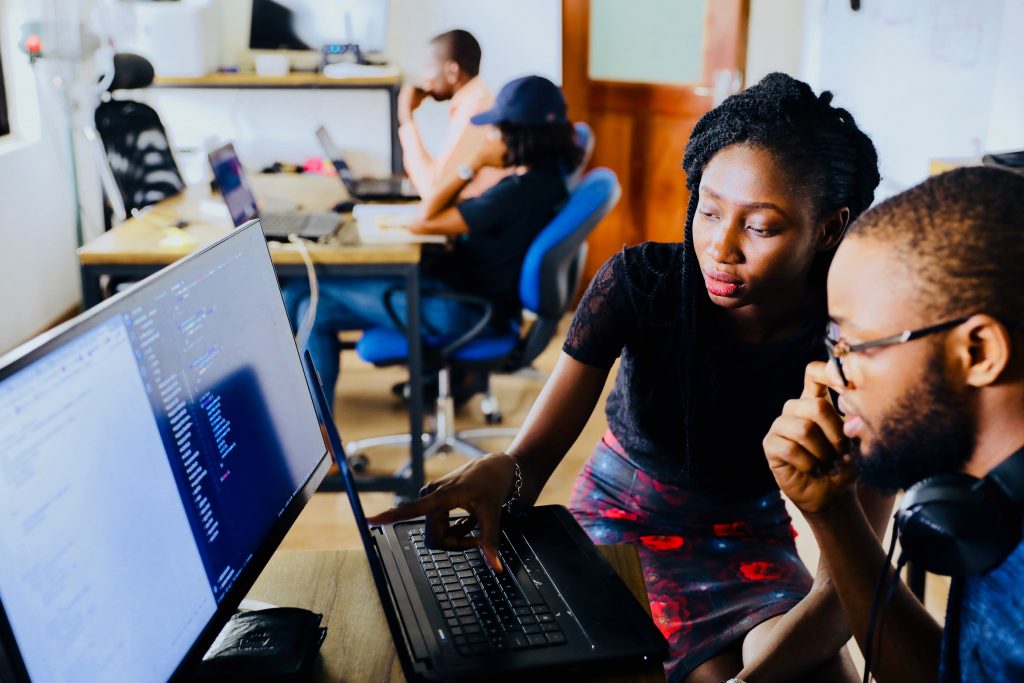 Many organizations believe that training by an outside expert, such as workshops or seminars, yield better results than peer-to-peer learning programs. But they're wrong.
One study found that students who engaged in peer-to-peer learning were more accurate and confident in their answers. Researchers also noted that "peer instruction consistently benefits student learning."
Numerous other studies have led to peer-to-peer learning becoming a common practice in the classroom to improve student learning.
Despite the success of peer-to-peer learning in the classroom, workplaces have been slow to recognize its role in developing effective employee development programs. A McKinsey survey found that less than half of organizations have these types of programs. Additionally, one-third of those surveyed indicated their organization had no way to share learning among employees. Rather, a large majority are relying on classroom training or on-the-job training. Despite the lack of organizational support for peer learning, it's happening nonetheless. According to an HBR survey, over half of employees look to their peers for learning opportunities and help with solving problems.
Benefits of peer-to-peer learning
If you're not yet sold on peer to peer learning in the workplace, let's look at some benefits. These make a strong case for why leaders should leverage it to develop their employees rather than hoping it happens informally. The benefits of peer-to-peer learning include:
Leverages the expertise already in your organization;
Is cost-effective for training employees;
Puts less pressure on employees to feel like they're being evaluated;
Encourages remote workers to connect and, in turn, feel more connected to their teams and organizations;
Helps employees develop leadership skills;
Peers have similar perspectives and tacit knowledge that are invaluable for new hires;
Encouraging social connections among employees builds strong team cultures, which increases employee retention and attracts top talent.
Peer-to-peer learning is an effective solution for organizations that want to set themselves apart from their competitors and attract top talent during The Great Resignation.
The benefits are clear, but leaders can't expect to leverage them to their full potential without promoting peer learning and building the infrastructure to facilitate it. Let's define six ways organizations can promote peer-to-peer learning:
6 peer-to-peer learning strategies for your team
Encouraging employees to share knowledge will enhance the skill set of your teams and cultivate a more collaborative work environment. Here are some ways that you can promote peer-to-peer learning within your company.
1. Pair up employees and provide topics of conversation
It can sometimes take a while for fruitful conversations to happen between peers. Consider giving it a little push by pairing them up and giving them topics to discuss.
For example, provide them with real-world events and talk about the best way to approach the situation and productive solutions to solve the problem. If discussing current events isn't as relevant, consider starting a conversation around specific challenges they're facing in their organization right now. Right now, learning how to work from home effectively is a timely topic for everyone.
Encouraging these conversations between peers will develop their collaboration skills, introduce them to different perspectives, and gain insight into different ways to solve challenges in the workplace.
2. Organize mentoring relationships
The traditional image of mentorship is of an informal relationship between a senior employee and a junior employee. The junior employee may approach someone they see as a role model and seek their advice and guidance. The senior employee will, in turn, take them under their wing.
What does peer-to-peer learning have to do with this? Many workplaces are taking the idea of mentorship and encouraging it between coworkers at the same seniority level. They recognize that peer-to-peer learning is a type of mentoring that encourages colleagues to take an interest in each other's growth and development. In this way, they experience a myriad of benefits:
Reducing turnover;
Increasing engagement;
Attracting new hires; and,
Improving the onboarding process.
There are many examples of companies offering peer mentoring opportunities for their employees. These programs offer participants a chance to learn vital skills that grow their careers.
Mentoring software is key in helping build your peer mentoring program. Together is a software that allows you to register participants, match mentees with mentors, and report on your program's progress. Employees will be able to navigate the platform and create a valuable mentoring experience. At the same time, the program administrator will be able to access vital analytics to gauge the success of your peer learning program.
3. Cultivate a safe environment for them to discuss real challenges and relevant events
Peer-to-peer learning opportunities will be most successful when participants feel safe from judgment. Additionally, having a safe environment for discussion opens peers up to hear constructive feedback. They will also be more likely to offer sincere feedback.
In short, it is necessary to have this type of safe space for productive discussions.
To create this type of environment, put some rules and boundaries in place. For example, ask participants to use empathy with one another, respect confidentiality, and do not allow participants to mock or embarrass others who participate. These boundaries will frame how participants approach their conversations and lead to more meaningful discussions.
4. Create a digital space for employees to discuss topics
Consider creating a digital space where employees can discuss topics, such as a wiki or a designated channel in your Slack or Teams workspace. This space can be for asynchronous communication between peers. They can publish ideas or questions, and then groups can contribute to the thread and start a conversation.
Creating a knowledge wiki can be a more casual way to encourage knowledge sharing among employees. It can be stressful to get on a 1-on-1 call to have a discussion. Be able to add to a discussion virtually can be easier for introverted team members.Encourage peers to share their expertise and interests in these wikis or threads as well. Doing so will make it less of a question-and-answer and more of a community where people discuss ideas and share their particular areas of expertise. You can designate someone to check on the chat and add questions or other conversation starters when needed to keep the conversation going.
5. Plan lunch-and-learn activities for the organization
Planning lunch-and-learn sessions are often well-received among staff. It allows for knowledge sharing but in a relaxed, social atmosphere.
Plan to have a short presentation by one employee followed by a group discussion. These activities give employees a chance to share their expertise, including their thoughts or questions they may be uncomfortable sharing with their boss.
Another option to encourage peer learning is to host an event where an expert discusses a particular topic and then answers questions afterward. Think of Talks at Google where authors, experts and public figures deliver presentations to employees.Moreover, lunch-and-learns create a space for employees to participate in something not directly related to their day-to-day. This can be energizing. Their participation also comes with a free lunch. In a remote work environment, provide a stipend for takeout. Free food is guaranteed to inspire participation.
6. Hold feedback sessions
Hold group sessions where peers are encouraged to review and provide constructive feedback on another employee's work. It could be a written report or a presentation. These opportunities allow peers to develop their communication skills and practice critical thinking. Employees will also be able to learn from how other workers have tackled and completed a task. Feedback sessions can also build a stronger organizational culture as employees better understand each other.
Wrapping it up
Peer learning can be an effective and affordable tool that organizations can use to train and engage employees at every level. It's a method that half of your workers are already utilizing. There are a number of ways to promote peer-to-peer learning, even if you have a remote or hybrid workplace.
Cultivating discussions, lunch and learn activities, and building a digital space for sharing are productive ways that your company can encourage peer-to-peer learning at your workplace.
Written by: Ryan Carruthers with Together