What's one of the most common challenges that business owners and managers face? For a lot of us, it's staying organized.
Even during non-pandemic times, there's a need for tools that help us stay on track and share plans with our employees. That need is even more pronounced in 2020, though, when so many of us are working and managing our teams remotely.
If you're struggling to stay organized and keep everyone on the same page, keep reading. Listed below are the top 10 digital planning tools that every manager ought to be using in 2020.
1. Weekdone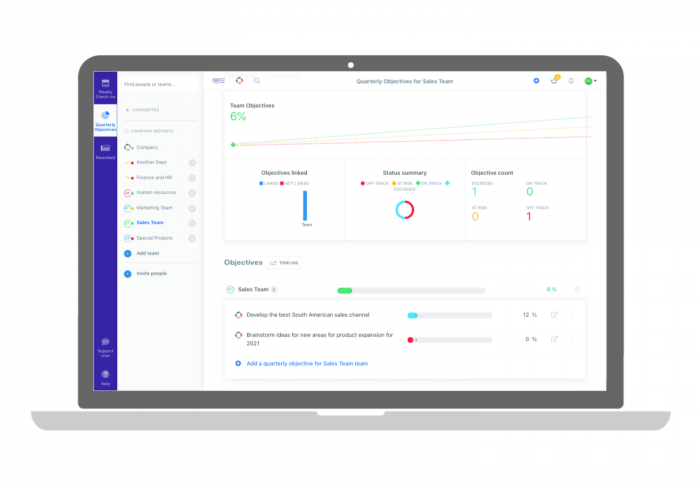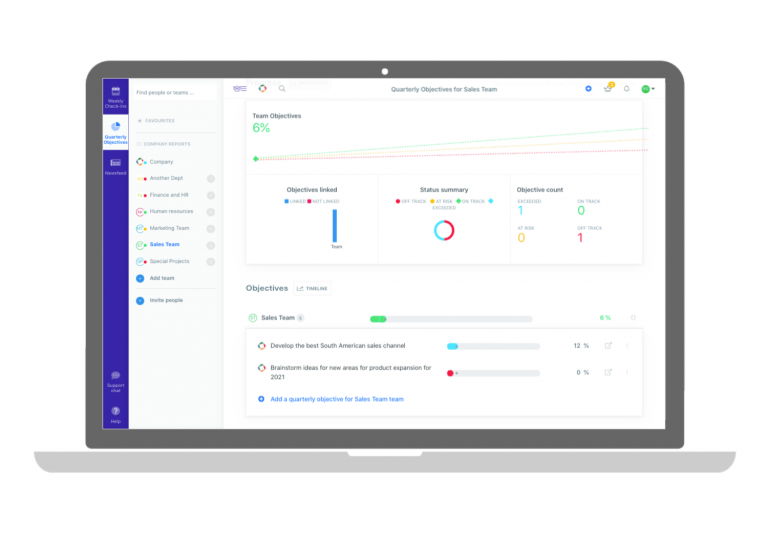 Weekdone is an OKR (short for Objectives and Key Results) software. It makes goal tracking and status reporting a breeze for team leads and managers in all kinds of businesses and industries. 
When you use Weekdone, you can set quarterly OKRs for your team, conduct Weekly Check-ins, host one-on-one chats to guide individual team members with personalized discussions, and easily provide feedback and recognition.
2. Trello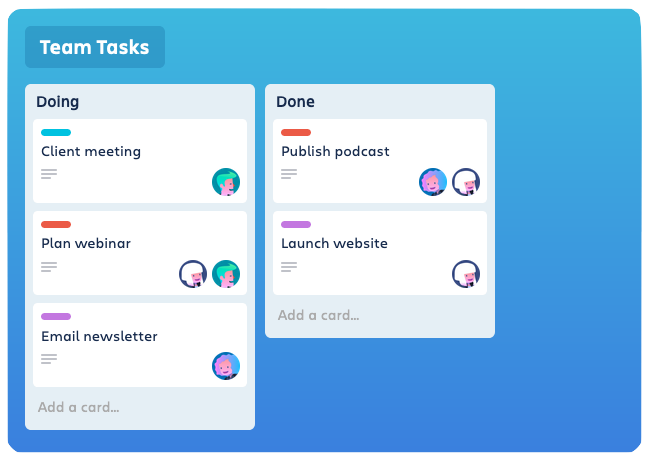 Trello is a project management tool that can help you to keep track of team members' progress while working remotely. 
Trello uses a Kanban-style approach and allows you to create "boards" for different projects. You and your team can then move items around and customize these boards to illustrate what's been accomplished, what still needs to be done, what's a top priority, and more. 
4. Calendly
When you're working remotely (especially in 2020) and juggling lots of different tasks, it can be easy to forget about meetings or appointments that you've scheduled. To avoid leaving a team member or another member of your company hanging, make sure you have a good calendar app available.
Calendly is a great option that is free to use and makes it easy for people to schedule meetings and appointments online. Calendly integrates with other organization apps, including Google Calendar, iCloud Calendar, and Outlook, so you never have to worry about double-booking yourself.
5. Google Docs
Most people are familiar with Google Docs and use this tool on a regular basis. That's what makes it such a great planning tool that managers and their teams can utilize.
Through Google Docs, you and your team can easily update documents and share files to each other with just a few clicks. You can also utilize other tools in the Google Suite, such as Google Sheets, to keep track of data and make sure everyone stays in the loop.
6. Evernote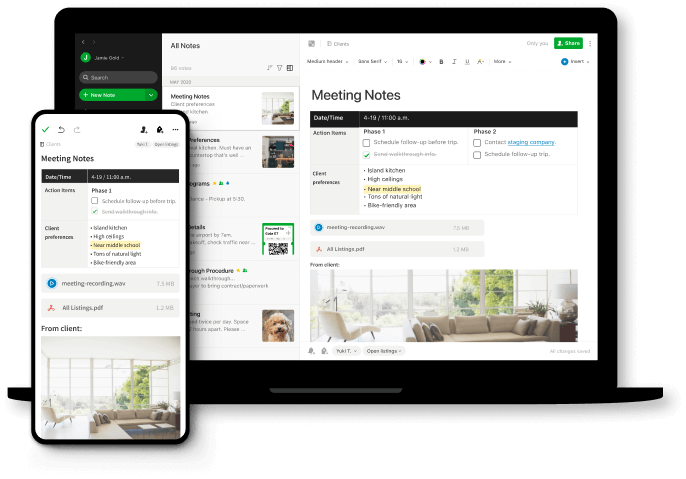 Evernote is a digital note-taking app that you and your team members can use to jot down important pieces of information about client meetings, projects, and more. You can then share messages with each other to make sure everyone is on the same page and has the most up-to-date details about various projects, tasks, and upcoming events. 
7. Microsoft OneNote
Microsoft OneNote is similar to Evernote, but it's designed specifically for Microsoft users. If you're already using other Microsoft tools, why not add MicrosoftOne to the mix?
OneNote is free to use and comes with lots of special features. This includes the ability to organize notes in a way that makes sense for your team and important a variety of documents and images for easy file sharing. You can also send and forward emails to "me@onenote.com" and they'll end up right in your notebook.
8. Pinterest
That's right, you can use Pinterest as a planning tool for you and your team. Pinterest is free and allows you to send messages to other users and @mention people, so you can use it to share ideas and details and let people know what you're envisioning for a specific project.
For those who have visual learners on their team, as well as those whose projects require a lot of creativity, Pinterest is an especially useful option. Most people already use it in some capacity, too, so the learning curve is much smaller than it is for some other planning tools.
9. Mindmeister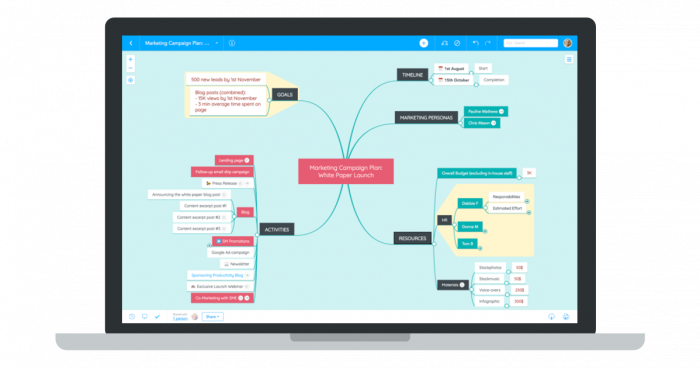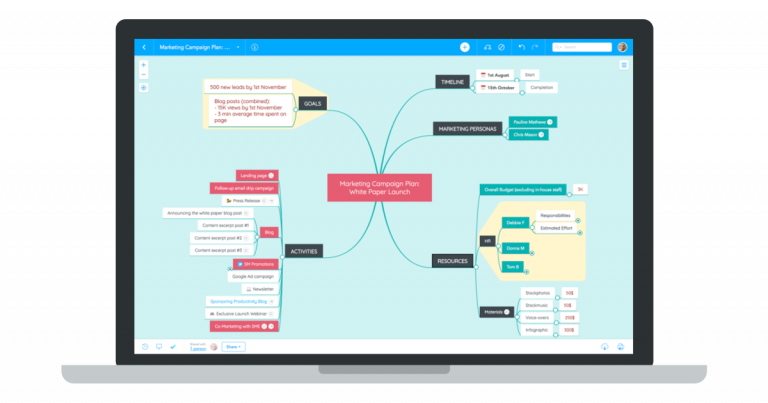 Mind maps are very useful when you're brainstorming ideas for a big project, and Mindmeister provides you with an online tool that simplifies the mind mapping process. 
This free tool gives you access to a variety of diagram templates and has a built-in icon library that helps you and your team to stay organized. You can share mindmaps publicly with your team and invite them to collaborate and throw their own ideas into the mix, too.
10. Box
If you need a planning tool that simplifies document sharing between you and your team members, Box is a great option to start using. 
Box makes it easy for you and those you manage or supervise to share information via the cloud in a secure, private way. It's accessible across a variety of devices and also offers the ability to leave comments for team members, @mention them, and assign tasks. This saves you from having to send a million emails per day, but you don't have to worry about plans not getting communicated to those who need to know about them.
Try These Planning Tools Today
If you're struggling to stay organized and keep in touch with your team while working remotely, these digital planning tools can help.
Any of these tools would be a great addition to your workflows, but Weekdone is a must-have for any team leader who needs to connect with their employees, help them set goals, and monitor their progress. It harnesses the power of OKRs in an unmatched way, and it does it all from one easy-to-navigate dashboard!