The world of work is rapidly changing. As technology opens up the prospects of work to global proportions, workplace culture changes with it. The primary change is remote workers.
Namir Anani commented on this in 2015. A new remote workforce is rapidly changing the world of work.
Are you in charge of managing a team of remote workers? If so, it's important to make sure you're taking steps to keep your employees engaged and get them collaborating with one another.
When you manage a team in a traditional office setting, there are lots of in-person team building activities you can implement. When it comes to ice breakers for virtual teams, though, you need to get more creative. Your activities need to be fun and engaging, without causing your team members to cringe or roll their eyes.
Read on to learn about 10 virtual team building activities that will properly engage your remote workers.
Why Virtual Team Building Matters
Focusing on good team building isn't a priority for many team leaders. Team managers sometimes assume that remote workers don't care about connecting with their co-workers. They may also not realize the benefits of collaborating with people who work from home.
That being said, there's tons of reasons to prioritize team-building among your remote workers. This list highlights all of the main benefits.
Build Relationships
Your team members might not all work in the same office. That doesn't mean they can't have strong relationships with one another, though.
Your remote workers will have an easier time collaborating on upcoming projects if they feel that they know each other and are comfortable communicating with one another about more than just surface matters.
Combat Loneliness
Remote work can get lonely. If your employees are all working separately and rarely get a chance to communicate with their teammates (or anyone else, for that matter), they may be less engaged at work. They may also experience lower levels of job satisfaction, which can lead to you having to replace people on your team more often than you'd like.
Improve Productivity
There's a good chance that remote workers will be productive and get more done on a daily basis when everyone is engaged with their work. They'll be able to cheer each other on and will feel more motivated to reach their individual and team-related goals.
Measuring the Effectiveness of Virtual Team Building
Good virtual team building should include two things. First, it should feature ways to recreate natural conversations (similar to the ones that take place in traditional workplaces). Second, it should include a certain amount of visualization. When team members can see and/or talk to each other and aren't just typing back and forth, it's easier for them to develop connections and feel as though they know one another, even if they've never spent time together in person.
The right virtual team management software can help you check both of these boxes. Using these tools helps team members to have conversations, and it allows team leaders to provide recognition and feedback. They also help everyone to stay in touch without having to toggle back and forth between multiple apps or programs on their computers.
This list of the top virtual team management software options is a great resource to check out if you're unsure of what platform to use for your team.
Top 10 (Not Lame) Virtual Team Building Activities
Now that you have a better understanding of the value of virtual team building, as well as the different tools you can use to monitor your team's progress, let's get into the actual activities.
These 10 fun and effective activities will help your team members to work together and start bonding (but don't worry, they won't be bonding over their shared irritation with the activity).
1. Favorite Things
This simple activity is a great way to break the ice and give team members a chance to learn about each other. It's also less anxiety-inducing than some other activities, as there's no way to get a question about a person's favorite thing wrong.
For this activity, assign a favorite thing topic, such as "Favorite thing about remote work" or "Favorite part about working for [insert company name here]". Then, give everyone a chance to answer.
2. Birth Map
The Birth Map is another fun activity that lets everyone on the team learn something new about each other.
Share an image of a world map in your group chat. You can use google maps to make a collaborative map Then, invite everyone to place a sticker on or near their place of birth. Ask them to share a story or talk about their favorite thing from their birthplace while they're at it.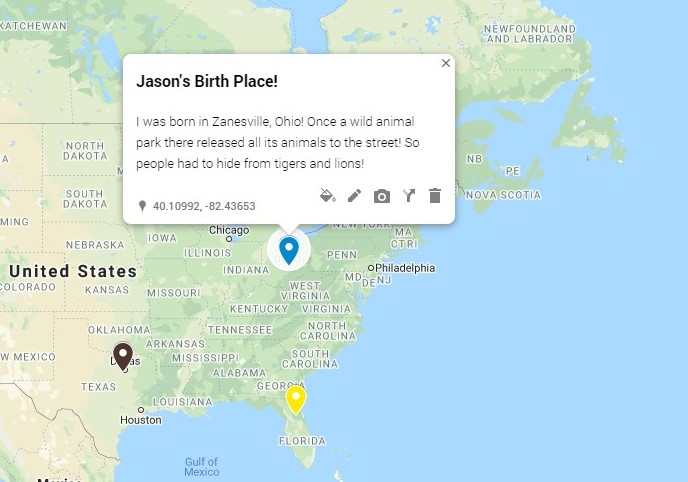 3. Dedicated Talk Space
This is more of an on-going team-building practice, but it can be great for keeping team members engaged on a regular basis. Dedicate a talk space in your team management app specifically for random "water cooler" conversation.
Be sure to lead by example by posting things like memes, funny videos, and quotes in this space often so other team members feel comfortable doing so as well.
4. Community Coffee Breaks
A community coffee break is an easy but effective way to catch up with your team members. Schedule a 15-minute period every day or week when folks on your team can join a video chat held via your team management software.
Use those 15 minutes to enjoy a cup of coffee and talk. Your conversations can be work-related or they can be purely for fun and entertainment, just like they might be if you were having a coffee break at the office together.
5. Weekly Gaming Session
At the beginning of the week, send out an email or message to the team asking them to vote on their favorite virtual group game.
Online games like Among Us and those created by Jackbox are popular options, especially for remote teams. Get everyone's input and then block off an hour at some point during the week for everyone who's interested to get together and play as a group. Our team is a big fan of drawful.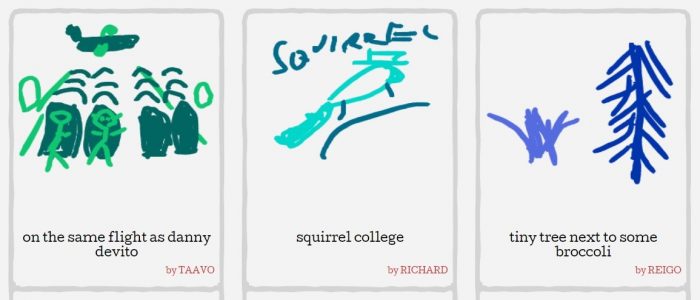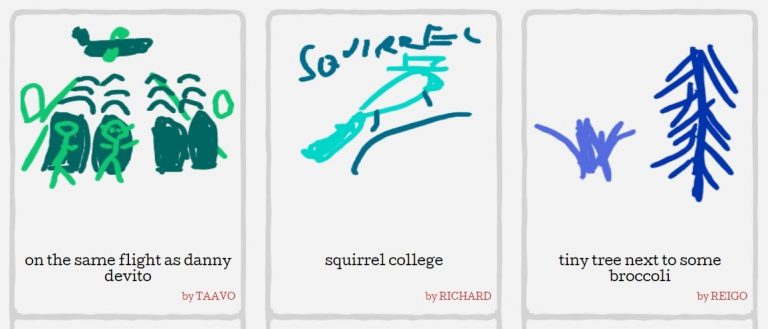 If your team enjoys traditional board-games, there are some virtual options too. Tabletopia lets you play VR versions of your favorite board-games. You can create a private room and simply send a link to your team. Our team recently played Survive: Escape from Atlantis and had a great time attacking each other with sharks!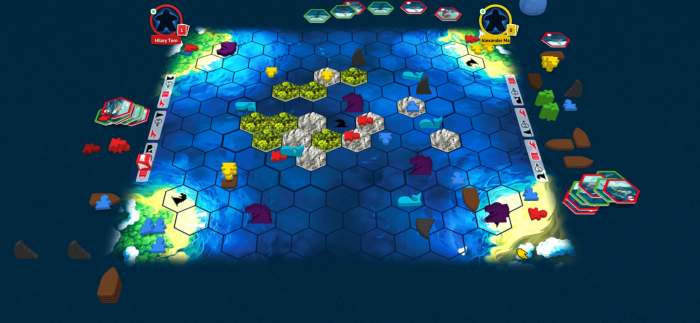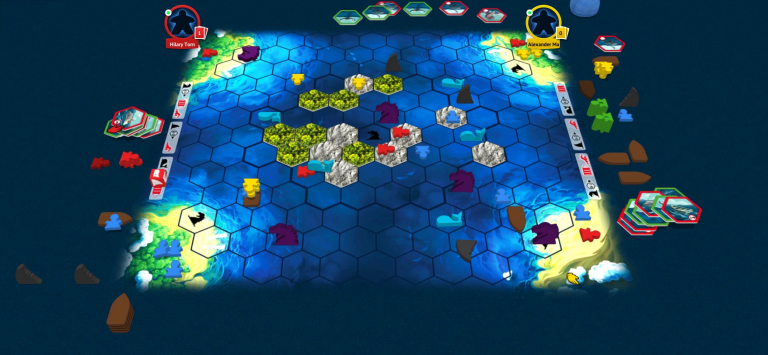 6. Team Movie Night
In a similar vein, you can also host a monthly or quarterly team movie night (or day). Ask everyone to submit a vote for a movie and a time to watch it, then stream it through a conference call for the entire team to see, no matter where they're located.
Consider opening a chat channel so everyone can share reactions and hot takes during the movie, too. Tools like Teleparty (formally Netflix Party) can be used to easily to sink the play time of videos as well. Our team now does a trashy-reality show night the last Friday of every month.
7. Virtual Escape Room
If you have ever done an escape room in person, you know they can be a great problem solving activity for your and your time. So why not do a virtual one?

Virtual escape rooms can be done for groups of up teams of 2-500 people making it a potential company team building activity as well. You'll split into teams and do a series of puzzles that you have to work together to solve. Our team recently did The Heist We even managed to escape (with a few hints).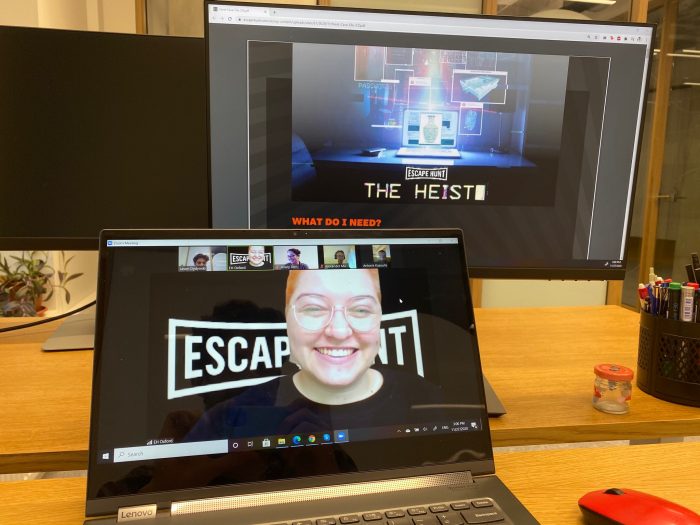 8. Share a Picture
Picture sharing is an easy way to get to know your team members and bond over shared interests.
Invite everyone on the team to share a picture from their workspace and ask them to write a little blurb describing the picture. You could also make it a guessing game and have everyone on the team try to guess which image belongs to which person on the team.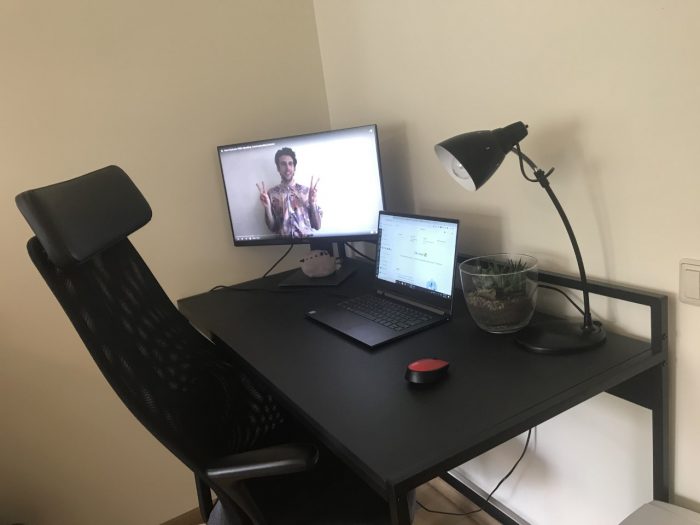 9. Fun Fact Guessing Game
Another guessing game is the fun fact guessing game.
Ask everyone on the team to submit a fun fact about themselves to you privately. Then, hold a meeting with the whole team and read out the facts one by one and let everyone else guess which fact matches with which team member.
10. Myers-Briggs Assessment
Completing personality tests like the Myers-Briggs Type Indicator helps each team member figure out whether they're introverted or extroverted, thinkers or feelers, judgers or perceivers, and whether they take in information through sensing or intuition.
Getting to know your team members, and giving them a chance to get to know each other, on a deeper level will help everyone bond and learn how to communicate in the most effective way possible.
11. Four Tendencies Assessment
Another simple personality assessment to have your team members take is the Four Tendencies test.
This test helps people figure out if they are Upholders, Obligers, Rebels, or Questioners. It gives you a chance as a team leader to see how your team best responds to your expectations. It can also help them work with each other in more effective ways and avoid some of the frustrations of group work.
Try These Virtual Team Games Today
There are lots of ways that you can help remote employees get to know one another and build stronger connections.
Whether it's spending time playing games together or learning about each other's personality types, these activities will help your team members get more out of their jobs and feel more comfortable contributing to and collaborating on your upcoming projects. They'll help you get to know your team members and feel more comfortable leading them, too.
If you need help staying in touch with your team members and creating places where they can catch up with each other or carry out some of the activities listed above, check out Weekdone.
Weekdone makes it easy for you to conduct one-on-one and group meetings with your team members. It also provides you with a place to set goals and provide feedback and encouragement. Register today and try it out for free for teams of three or fewer people.