Employee feedback is a powerful way to influence employees and make sure everyone in your team is doing what is expected of them.
But to ripe the most benefits, employee feedback must be done right. Otherwise you may discover that it brings in very few results while taking tremendous amounts of time.
That's way we have gathered these 3 tips to help you with your employee feedback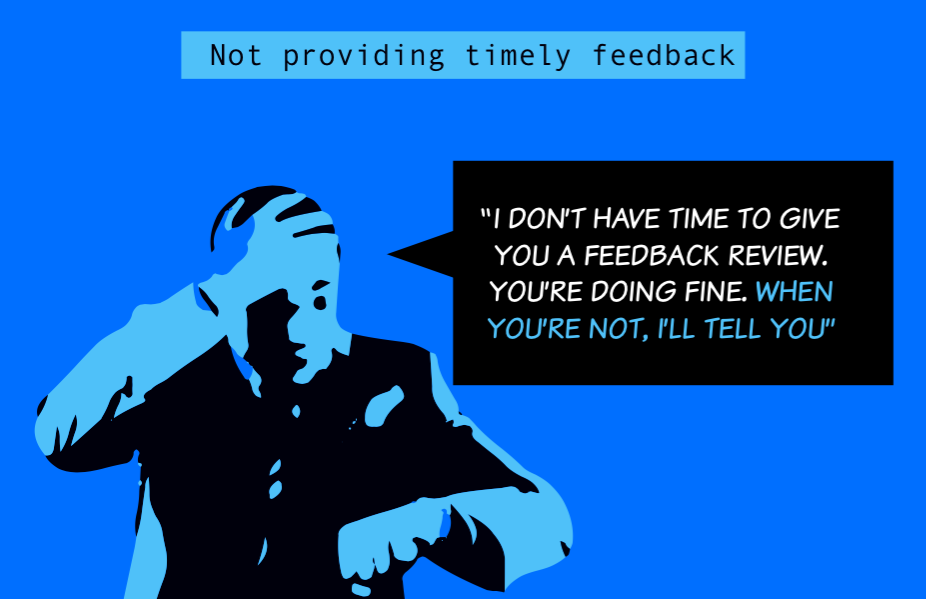 Employees want constant feedback
Employee feedback can't be something that's done once a year. Latest studies show, that the most productive teams get feedback at least once a week.
You can learn a lot about it from Deloitte. They figured out that that their current approach to performance management – annual 360-degree feedback – was wasting a shocking 2 million hours per year.
And they fixed it with constant feedback.
Make your 1 on 1 meetings count
1 on 1 meetings are an effective tool for both giving and receiving feedback. They are best for performance management, for boosting morale and understanding what your employees need.
They also take a lot of time.
It's important not to spend too much time on them while getting as much out of them as possible.
Don't forget, most of the meetings could be replaced with much faster online communication and status reporting.
Best employee feedback tools are online
The best way for both monitoring employee's performance and giving them feedback are online.
Online tools like Weekdone allow you to save time, give feedback from your mobile phone and make sure everyone is both productive and engaged (not an easy feat to manage).
Weekdone allows you to implement both weekly status reporting and Quarterly OKRs (Objectives and Key Results). Both of them are allow you to give feedback to your team with minimum time.
Employee feedback takes time and energy. But if done right, it can be the strongest ally for leading a strong and engaged team.