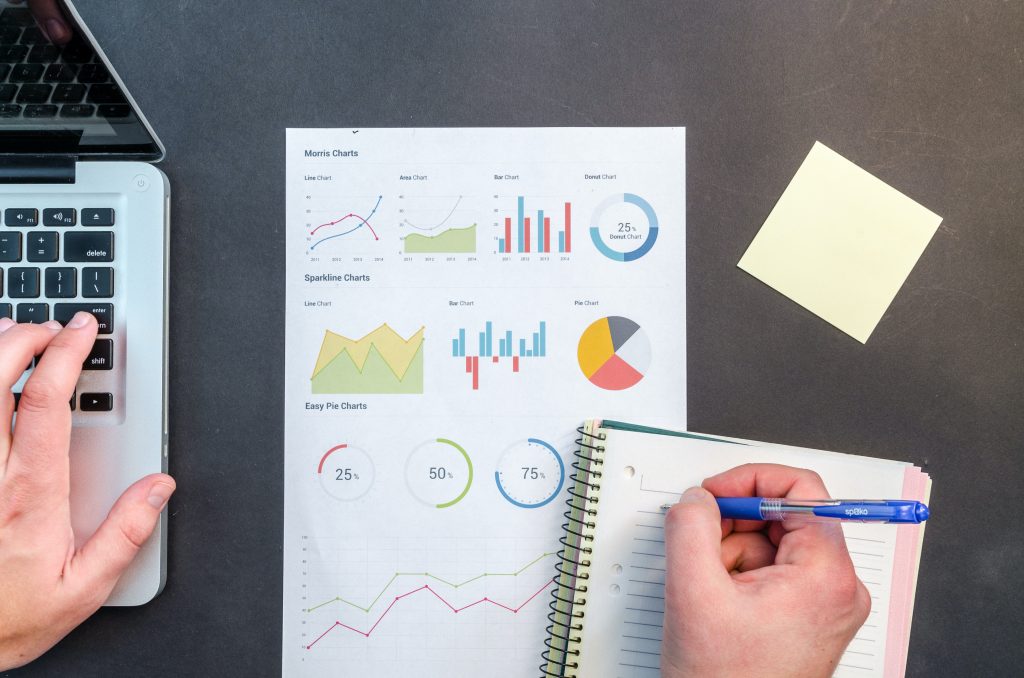 Team workflow management is on the rise throughout the U.S. However, only 34 percent of employees report being actively engaged in the workplace.
If you're looking to improve engagement and productivity, streamlining workflows can make a big difference.
Read on to learn more about five of the best team workflow management tools you can use to keep your team engaged and on. You'll also learn what features are most important to look for in a workflow management app.
What to Look for in a Team Workflow Management App?
There are tons of workflow management apps on the market these days, and each one claims to be the very best. How do you know which ones are the real deal, though?
Intuitive Design – Nobody wants to use a complex software that takes weeks to comprehend.
Easy Integration – Good integration options help to further streamline various processes.
Reporting Capabilities – Reports help you keep track of the various goals people have set, as well as how they're doing at accomplishing them.
Notifications – A good notification system keeps you updated with the progress while doesn't bombard you with dings and buzzes all day long.
Simple Communication Methods – You should be able to stay in touch with your team members easily and connect with them one-on-one and on a group basis.
Mobile Friendliness – When it comes to workflow, it's always useful to be able to stay connected even when out of the office.
Transparent Pricing – Steer clear of options that seem to come with lots of surprise fees, especially if you're working with a strict budget.
Our Top 6 Picks
---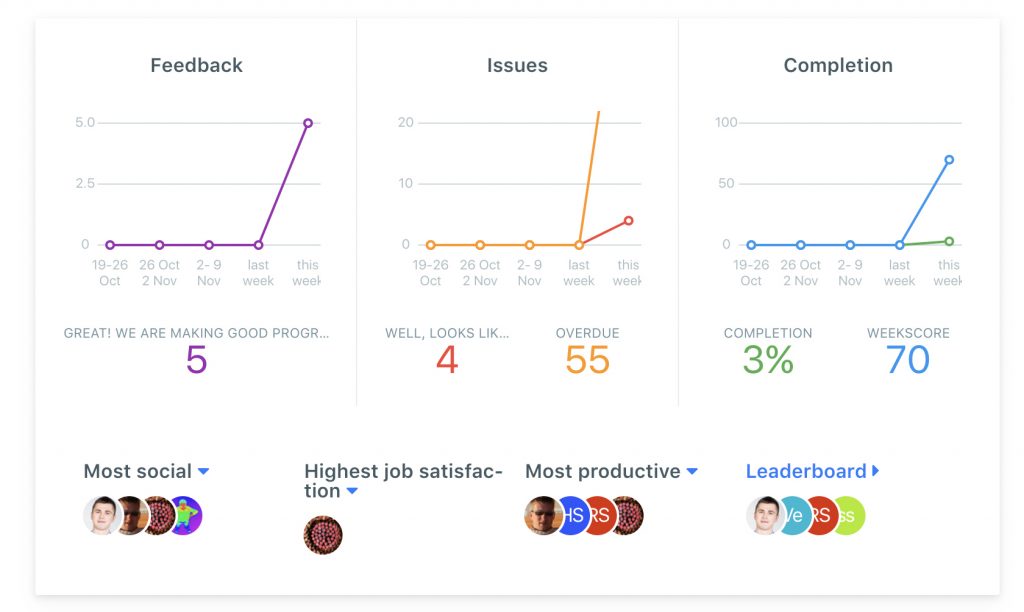 Team Compass is a great option to keep your team members truly engaged through employee feedback and progress tracking on a weekly basis. It follows the PPP (Plans-Progress-Problems) methodology for reporting status updates for your team. This has the potential to save you time in unnecessary meetings. Team Compass gives you an in-depth overview of everyone's Weekly happenings, including how they're feeling through pulse surveys.
Team Compass offers several useful features for all kinds of teams. Some of the most useful ones include: easy reporting to monitor progress, one-on-one and group communication options, and opportunities to give and get feedback and recognition. Transparency and accountability are highly valued in Team Compass.
Free up to 3 members, pricing starts from $29/month for unlimited users.
| | |
| --- | --- |
| Positives + | Negatives – |
| Intuitive Design | No Gantt charts |
| Good customization | |
| Perfect for status reporting | |
---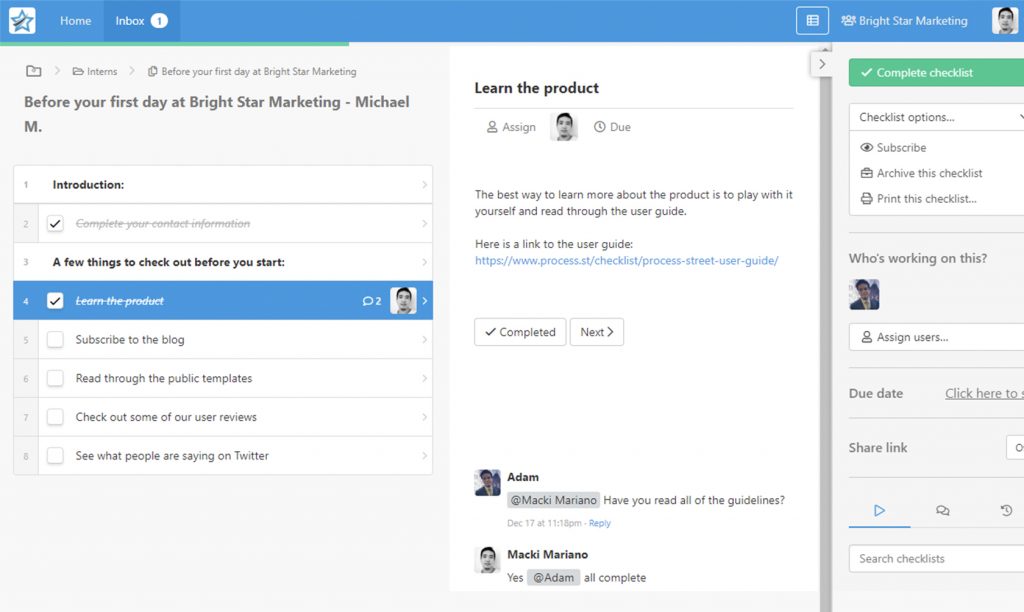 Process Street is no-code workflow management tool, a cloud-based solution used by teams like Salesforce, Drift, and Enoy. Teams can create templates, run checklists, assign tasks, approve work, track progress, and connect their processes to over 2,000 apps from any device in any location. This makes collaborating with team members, getting work done, and focusing on the tasks that matter, easy.
The main features include powerful workflows, conditional flows, forms, rich content and much more.
Pricing starts from $12.50/month per user.
| | |
| --- | --- |
| Positives + | Negatives – |
| Intuitive design | Pricey |
| Good checklist system | |
---
3. ProofHub – Best For Communication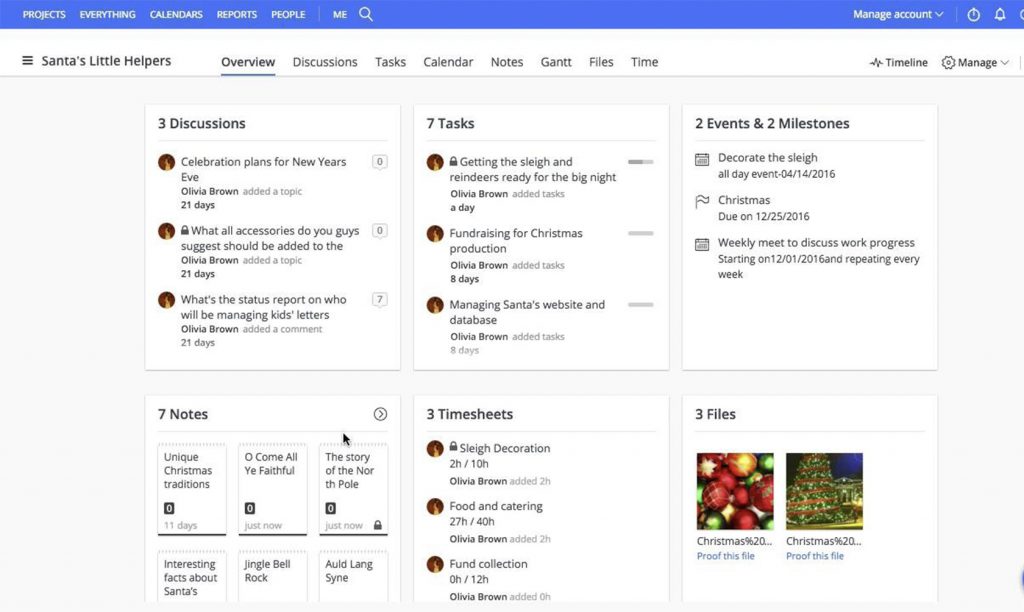 ProofHub is a popular project management software that allows for flexibility among project management and team members.
It's versatile and comes with a variety of communication features. In addition to discussions and chat, users can also utilize Gantt charts, Kanban boards, and other tools to monitor progress on various projects and conduct check-ins with one another. ProofHub can integrate with other tools like Dropbox, Google Drive, and OneDrive, too, which allows for easy file sharing.
Pricing starts from $45/month flat, but a more expensive $99/month is advised for businesses.
| | |
| --- | --- |
| Positives + | Negatives – |
| Great customer support | Limited integrations |
| Easy to learn | Too many notifications |
---
4. Nintex – Best For Automation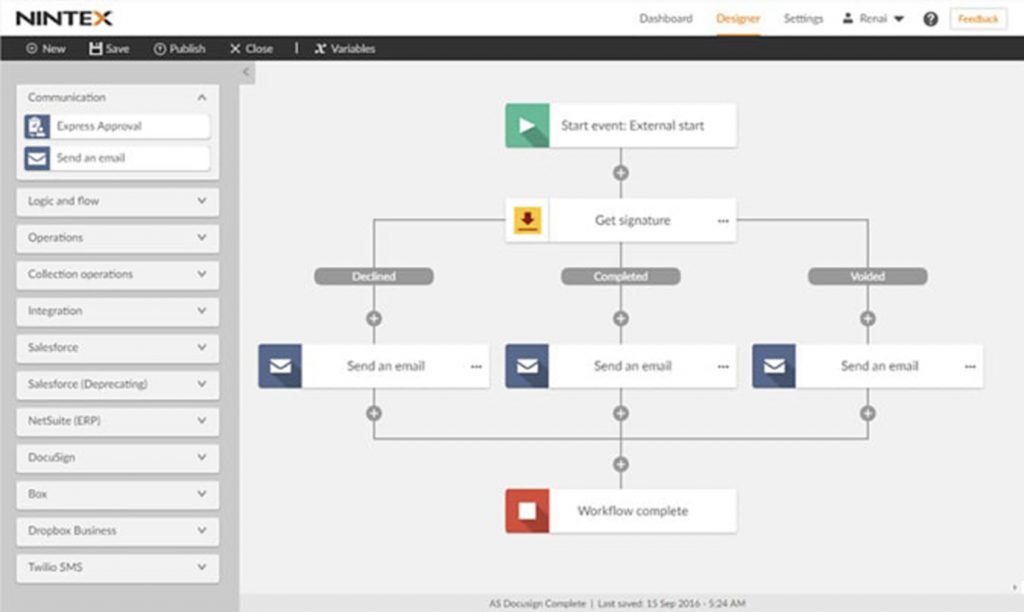 Nintex is another useful workflow management tool for companies of all sizes.
The primary goal of Nintex is to help teams automate various processes with the use of project and content management platforms. It is mobile-friendly and allows users to easily collaborate with one another to determine which processes need automating and find the best way to go about automating them.
Pricing starts from $950/month for the basic version.
| | |
| --- | --- |
| Positives + | Negatives – |
| Easy to use | Bad customer service |
| Powerful flows | |
---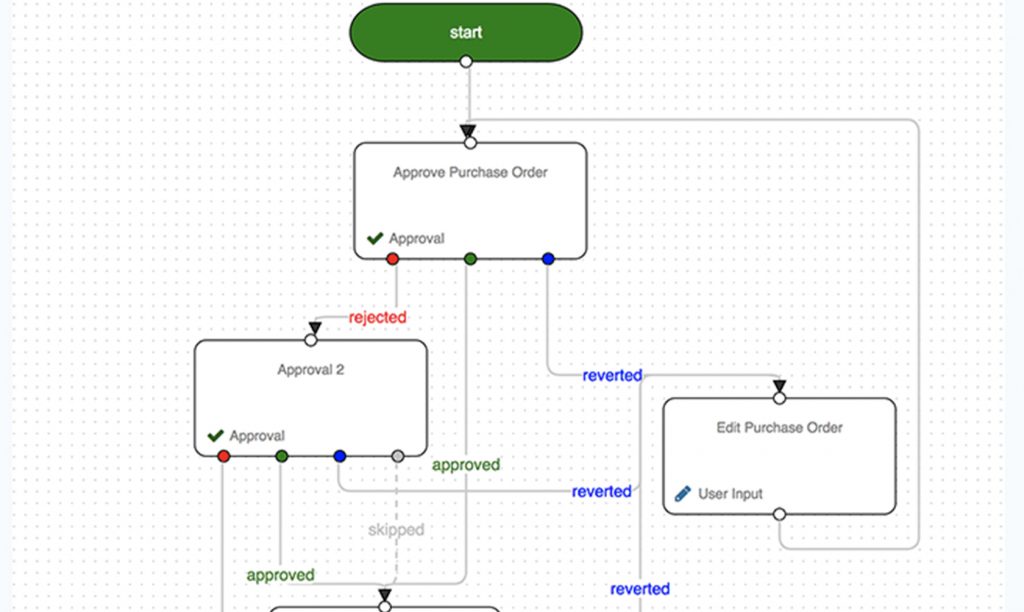 Gravity Flow works with the WordPress plug-in Gravity Forms, which is used to create lead generation and contact forms. It helps users create multi-step workflows and is a good option for web-based teams that are looking to level up their online marketing strategy.
This tool makes it easy for teams to leverage existing marketing data and avoid micromanagement. It keeps everyone in the loop and lets them monitor progress while still remaining free to focus on their own projects.
Pricing starts from $97/year.
| | |
| --- | --- |
| Positives + | Negatives – |
| Easy to use | No tutorials |
---
6. Zapier – Best For Gamification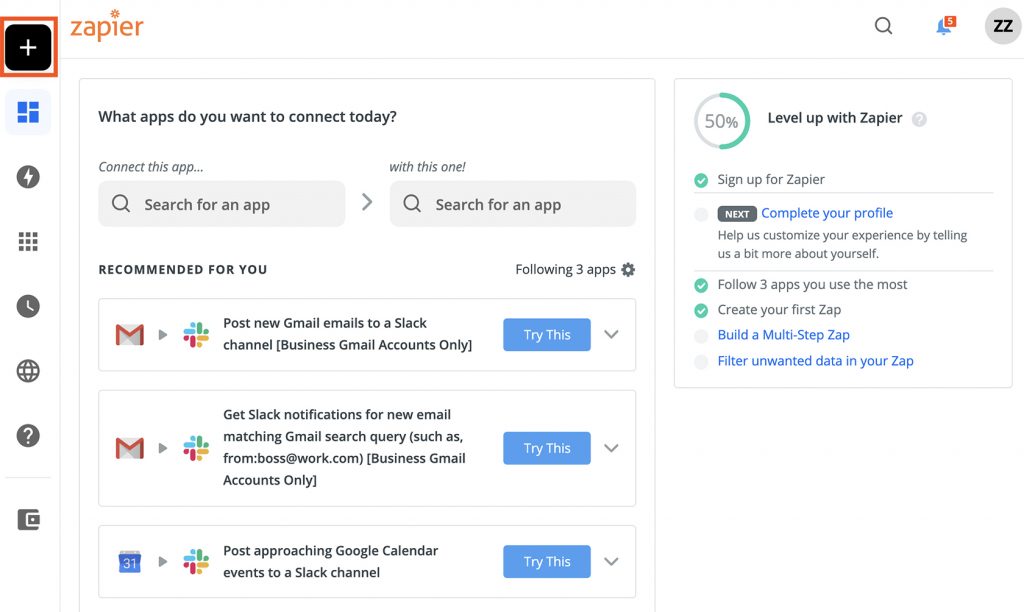 Zapier is a web-based integration tool that designed to help teams automate various tasks and streamline workflows for increased efficiency. It acts as a connector between your other work flow management apps.
Zapier helps teams to manage other productivity apps, such as Slack, Gmail, and Trello, with more ease. It connects these apps and helps teams to automate repetitive tasks, freeing people up to focus on other, more important tasks.
Free version available but a more expensive $49.99/month plan is advised for professional usage.
| | |
| --- | --- |
| Positives + | Negatives – |
| Well automated processes | Quite a learning curve |
| Highly flexible and customizable | |
---
Conclusion
In conclusion, the most effective team workflow management tool for teams of all sizes is Team Compass. It enables social engagement and productivity rush even when working remotely with your team. It also simplifies the process of conducting weekly reviews and helps team leaders check in with their team members with ease.