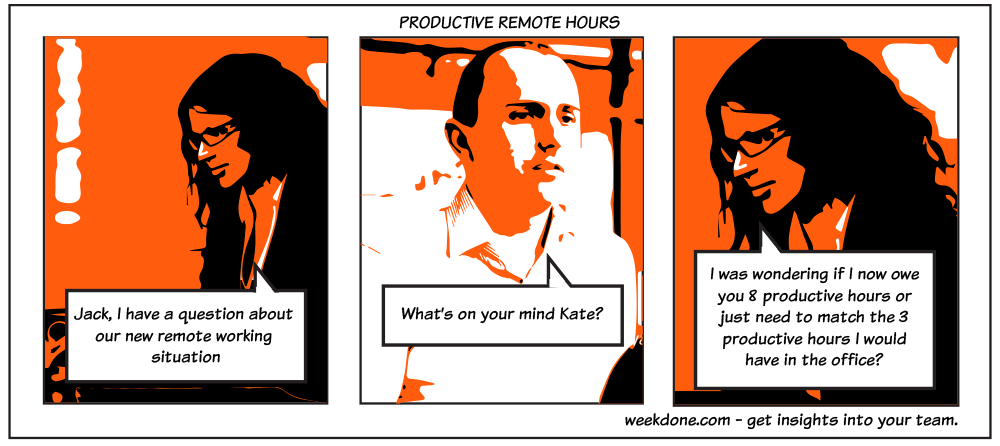 One of the workforce trends that most probably will affect your team management in 2015 is remote working. In a short period of time the proportion of people working from out of office has already grown by 80%. According to the statistics, in the U.S alone 34 million people work in distributed teams, this number is expected to grow to 63 million people.
New generations entering the workforce need more flexibility and autonomy. Working remotely might just be the answer. What is more, surveys on distributed teams show that remote workers tend to work longer and be more engaged.
"In thirty years' time, as technology moves forward even further, people are going to look back and wonder why offices ever existed." – Richard Branson
But how to distinguish the difference between working remotely and remotely working? It's a combination of smart hiring decisions and embracing smart technology. Actually, technology is truly the only way remote teams can stay in touch and keep collaborating.
By technology I don't mean email. Email should be banned from teamwork. People already spend 30% of their time in mailbox. It's a lot of time wasted to such a poor anti-social tool. Remote teams require more social technology.
When it comes to tools and apps, consumers are spoiled with alternatives. Well, I don't mean it in a bad way. It's good if you have alternatives to choose from. But the greater the list of options, the more confusing it gets. Having staff in the UK, The Netherlands, USA and New Zealand, the Next Web editorial team came up with a list of handful tools for working with remote teams. These are all great suggestions, but I recon you won't need 21 of them.
Whenever I talk about remote teams I like to refer to Buffer. It's a great example of a happy global distributed team that goes above and beyond to truly stay connected with each other. It seems as if the more miles are between these folks, the more personal they get.
On a day-to-day communication, they use Hipchat. It's a place to discuss serious business matters, but also a place to post new band suggestions, celebrate special occasions, share great client feedback. Next to more traditional apps, they also use Jawbone UP. This tool helps track and share each team-members nightly sleep time and daily steps. It's a great way to stay connected and boost team spirit.
Foursquare, on the other hand, has taken a rather expensive step towards increasing face-time among their remote teams. They created a virtual office that connects teams from opposite coasts. Basically, they took a simple videoconferencing idea and turned it into an ongoing live video stream.
The portal, as they call it, is a video system that is always turned on and running in the most crowded work area. This opportunity gives each of the teams the chance to just walk up to the screen and see what people on the other side of the coast are doing.
When one of our clients, AgoraPulse, was in the process of going remote, they needed to find a better solution than Google Docs to keep up with each others' progress. With a team of 10 people dispersed around the globe, they needed a tool that would just help them get things done.
So they started using our team status reports. In their own words, Weekdone has helped them go remote and be efficient in doing so. With the status reports, they get a quick overview what anyone around the world is currently working on and what still needs to be taken care of. With some part-time employees on board, it's really efficient when they haven't been online for a while, but know exactly what they are suppose to do next.
Which tools help you get things done with your remote team?