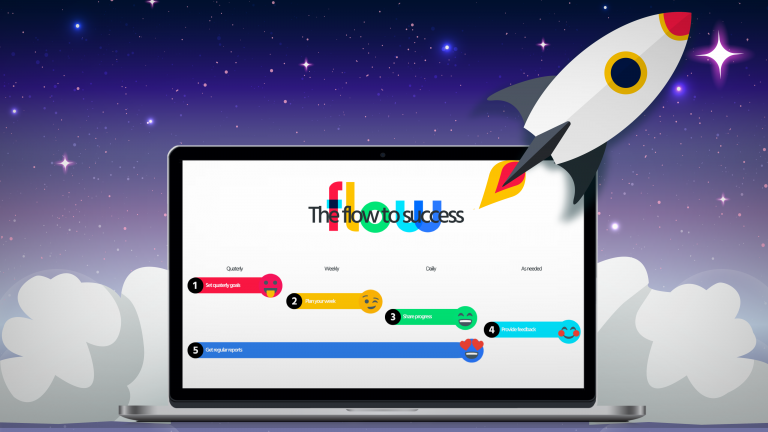 There are many internal communication tools that promise to help your team with it's communications. And a lot of them are very effective and useful. However, the pure number of different tools makes it terribly hard for a leader to choose which tool is most cost effective for you.
Here, we have compiled a list of the best internal communication tools to make your life a little bit easier.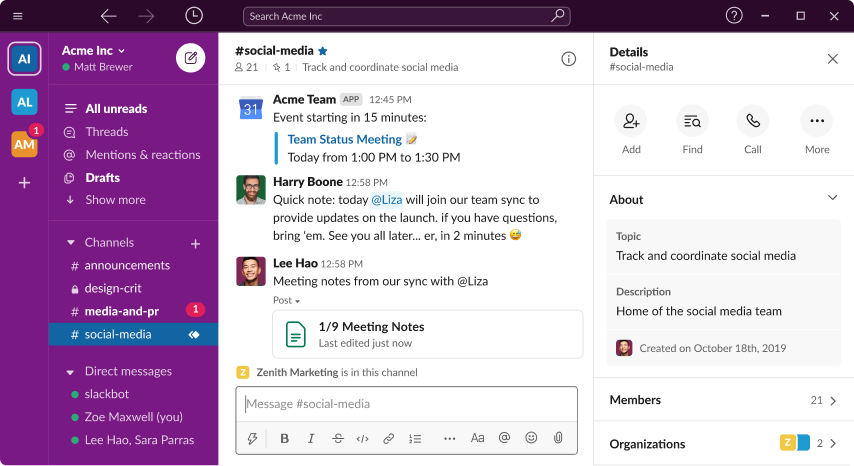 Slack needs little introduction. It is one of the most popular team communication software out there. While it is best known for being a chat platform, Slack has more than a 1,000 apps and resources integrated into its platform. For a communication expert, that gives many options on how to improve your communications. As they say themselves: "this is where work happens".
Slack has a free option available, but it is quite restricted. Paid plans start from €6.75/per month per user.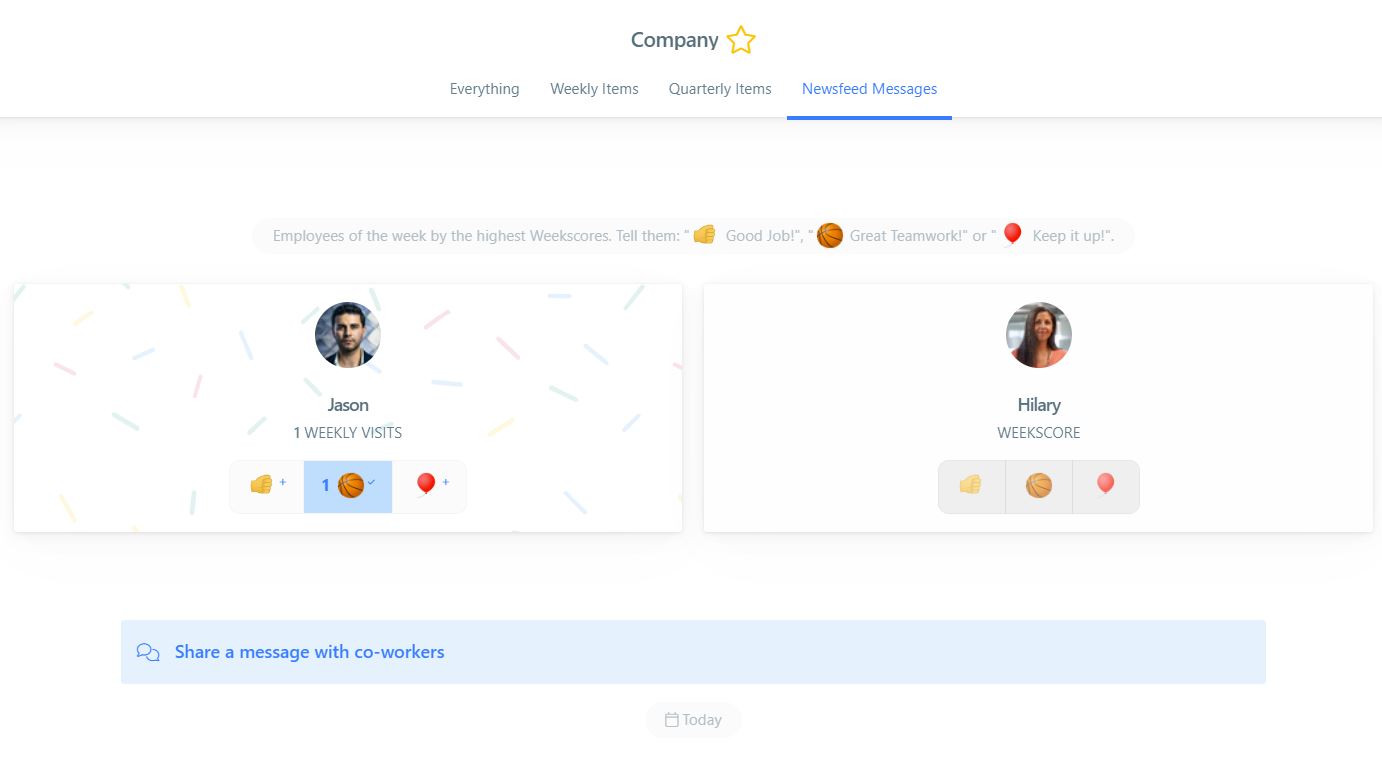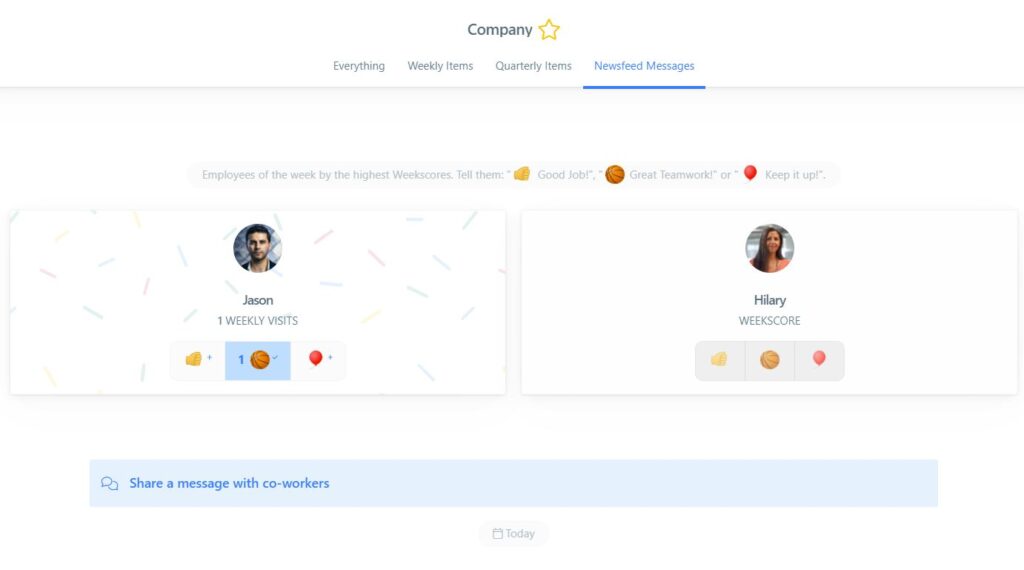 Team Compass is an internal communication tool that helps all types of businesses implement individual, team, and company goals using the PPP framework. You can also track your everyone's weekly tasks and progress. For your organizational communications, it helps automate all of your reporting – saving time for both employees and management.
Team Compass is good for getting an overview of each employee's activities separately. With Team Compass, leaders are more informed, teams are more connected, and asynchronistic communication is made easier than ever before.
Team Compass is priced at $29/month for unlimited users. Free 14-day trial is available without the need for a credit card.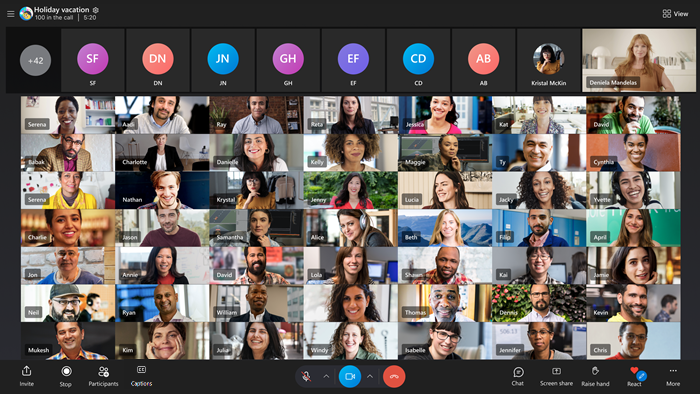 Skype is one of the most popular communication apps in the world. It has everything you need for day-to-day communication in the office or in a remote team: chat, voice conferences, file sharing, and the ability to make phone calls.
Skype is a free software with some extra costing features such as mobile calling etc.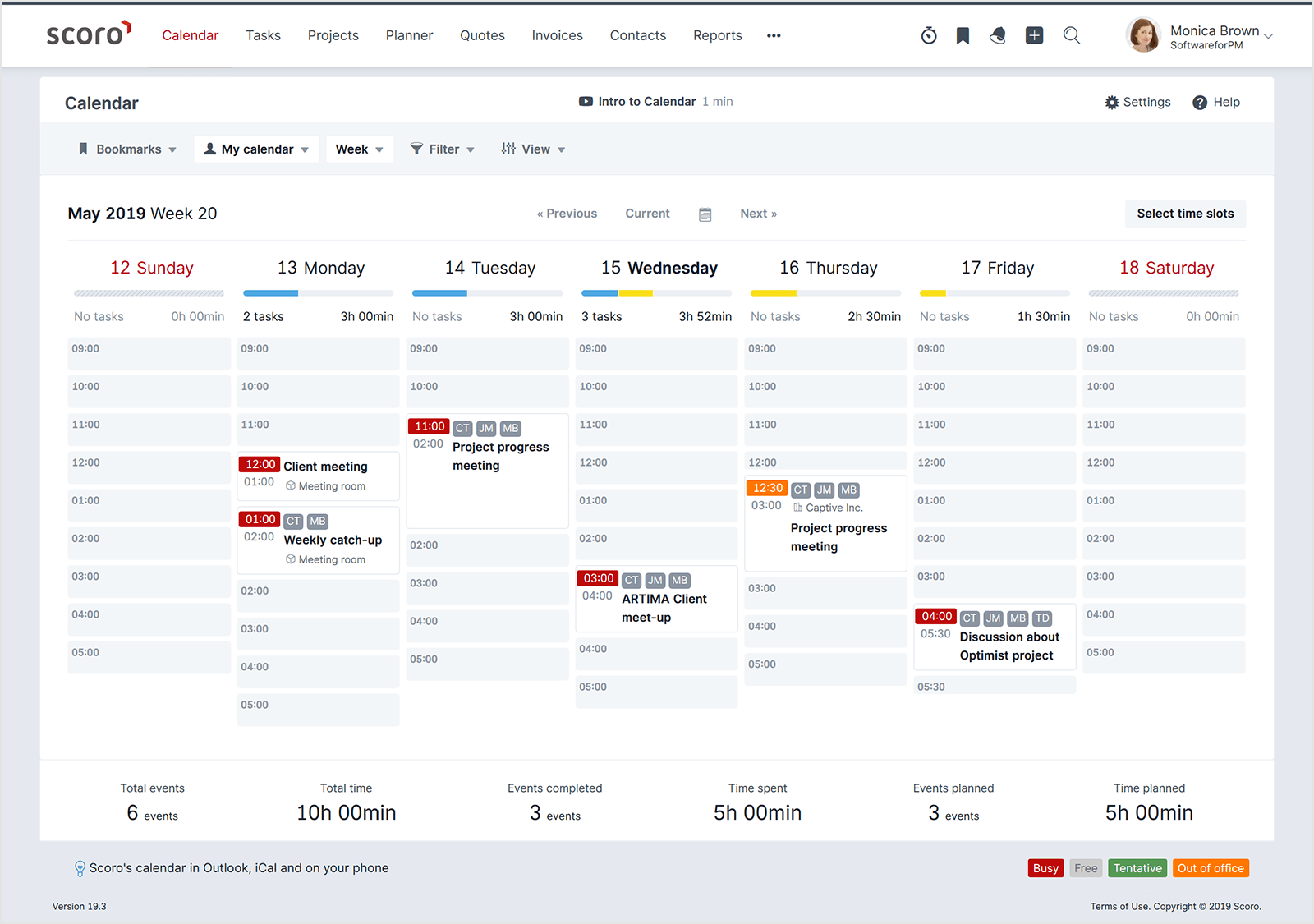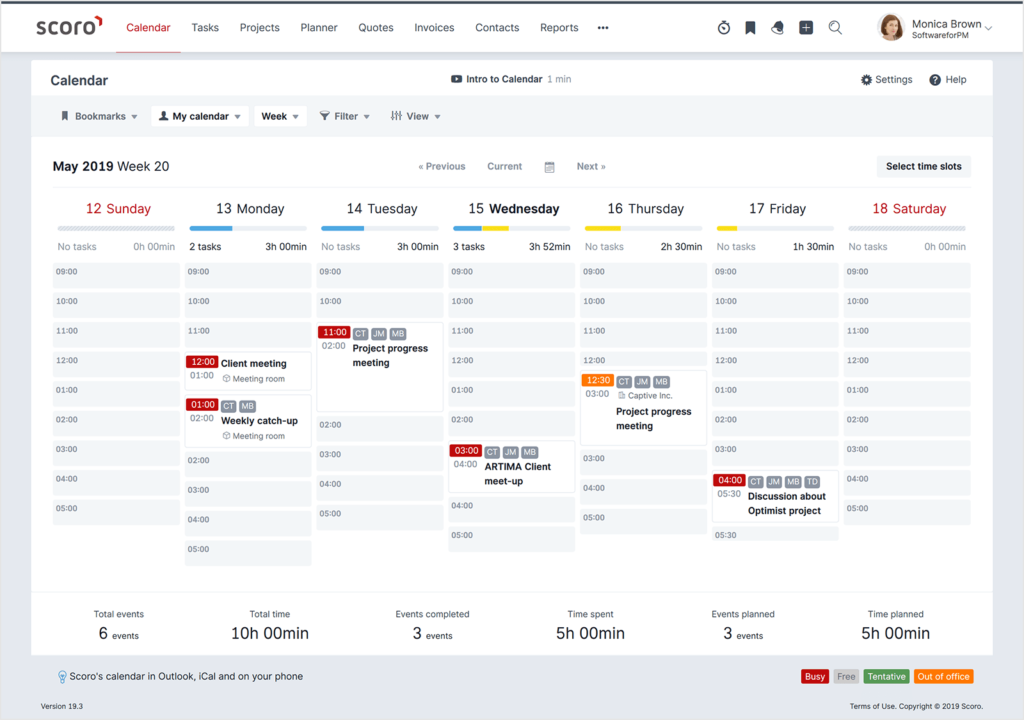 Scoro is a business management software that is meant for professional and creative services. In addition to typical functions, such as task management and work tracking, it also offers financial management and customer relationship management.
Scoro pricing starts at $28/month per user. 14-day free trial is available.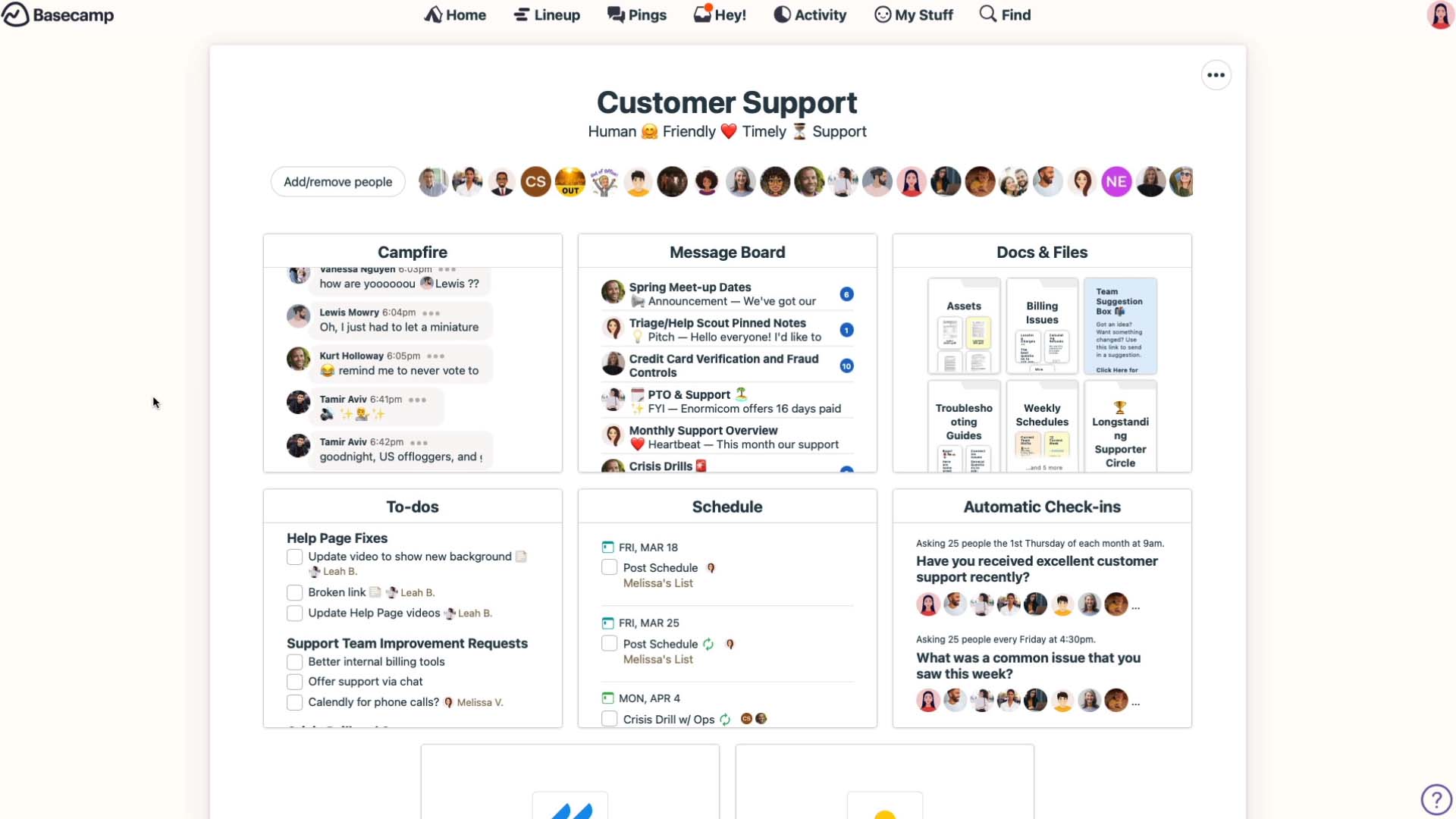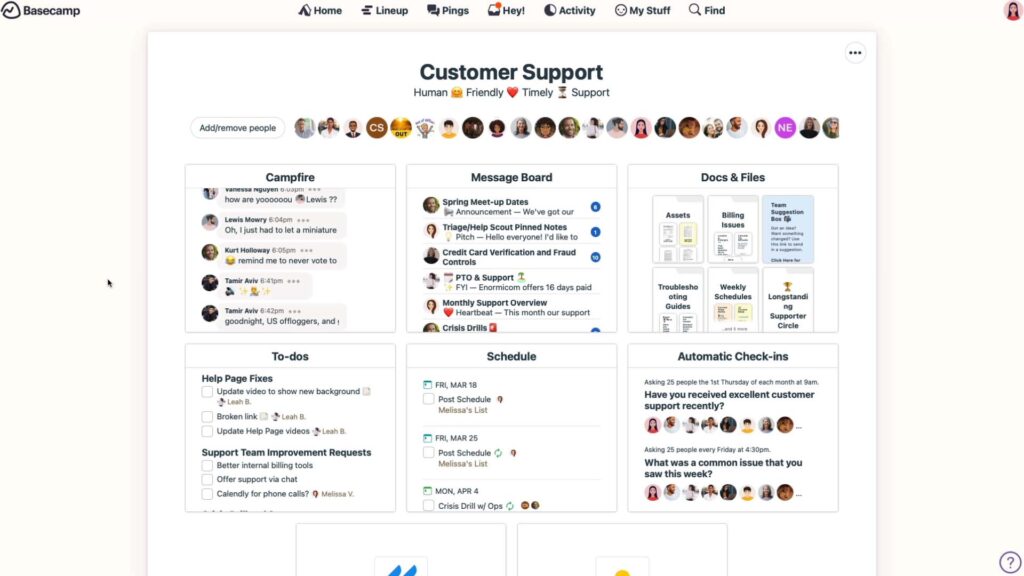 Basecamp is a team collaboration and communication software that makes i very easy to trcack work and projects. It helps you increase accountability, communicate more efficiently, and keep everyone on the same page.
Basecamp prices its product at $11/month per user and a free trial is available.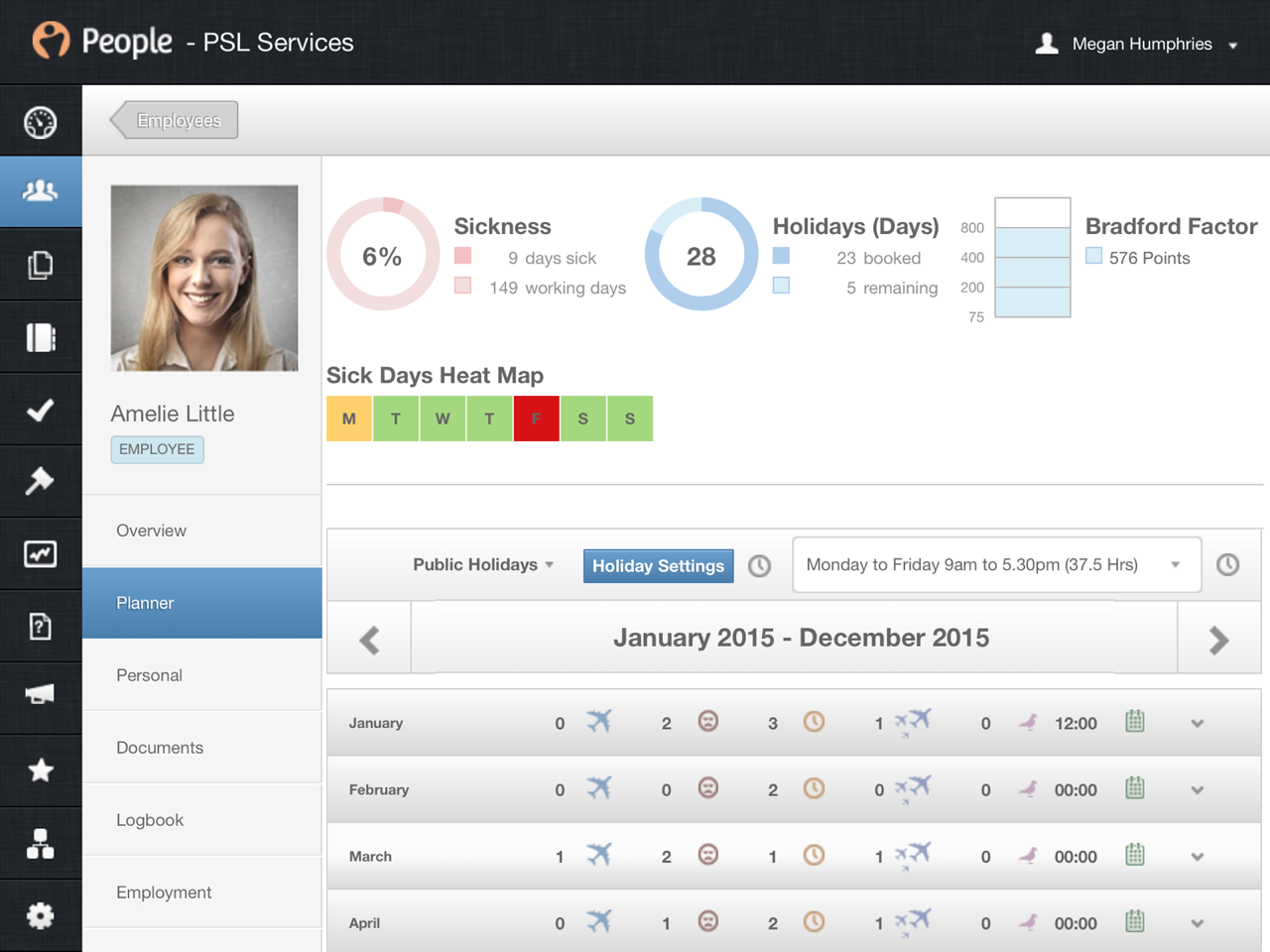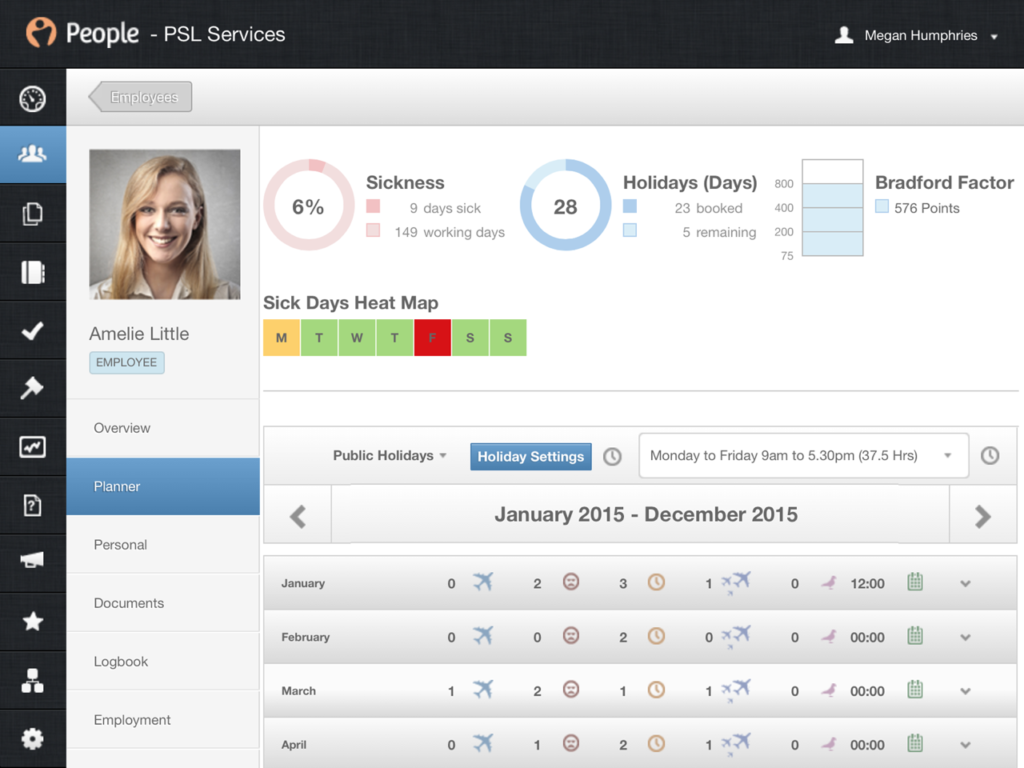 People HR is a simple web-based HR platform that is a good fit for small and medium sized companies. It was built by a compact team of HR veterans who spent most of their career in Human Resources using HR software.
People HR pricing starts at £5/month per user. Free trial is available.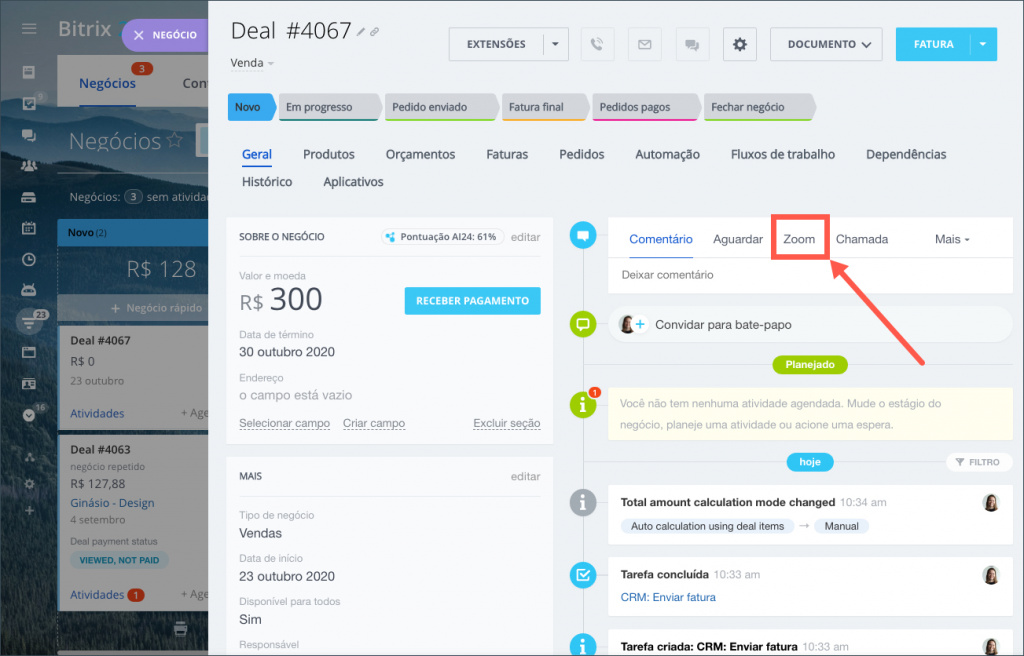 Bitrix24 is basically a social media platform for your team. It is a suite of social collaboration, communication and management tools for your team. However, like many similar system it can be hard to learn and navigate at first. Still, it is worth it.
Bitrix24 has a free plan for unlimited users with limited functionality. Priced plans start from $49/month for up to 5 users.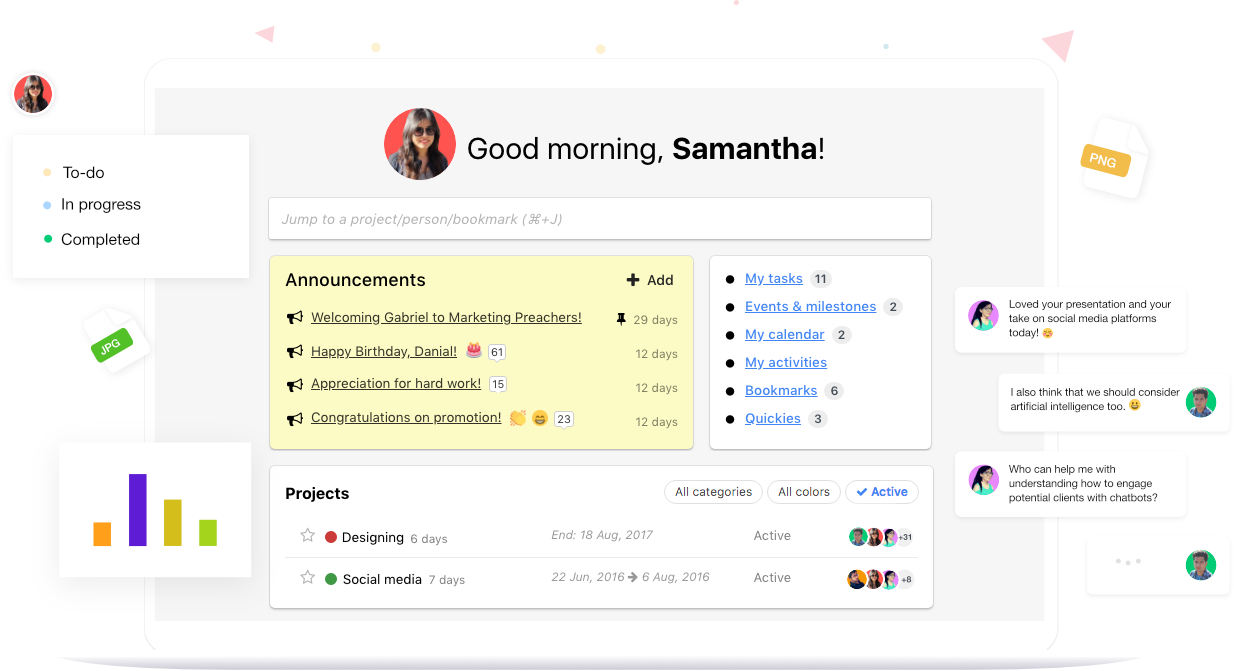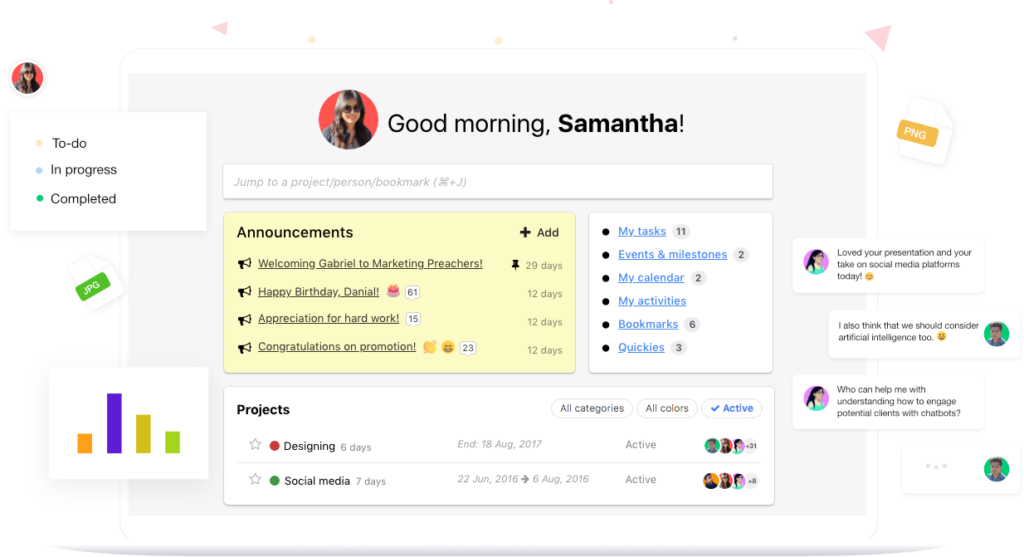 ProofHub is an advanced online project management software & collaboration tool. You can plan your projects using tasks, charts, calendar, custom roles and more. Features like Group chat, Online discussions and Proofing tool can help in collaboration within the team as well as with clients. The price is right for a small and growing team, as ProofHub charges a flat monthly rate regardless of how many people use the account.
ProofHub's pricing starts from $45/month flat for unlimited users. Free trial is available.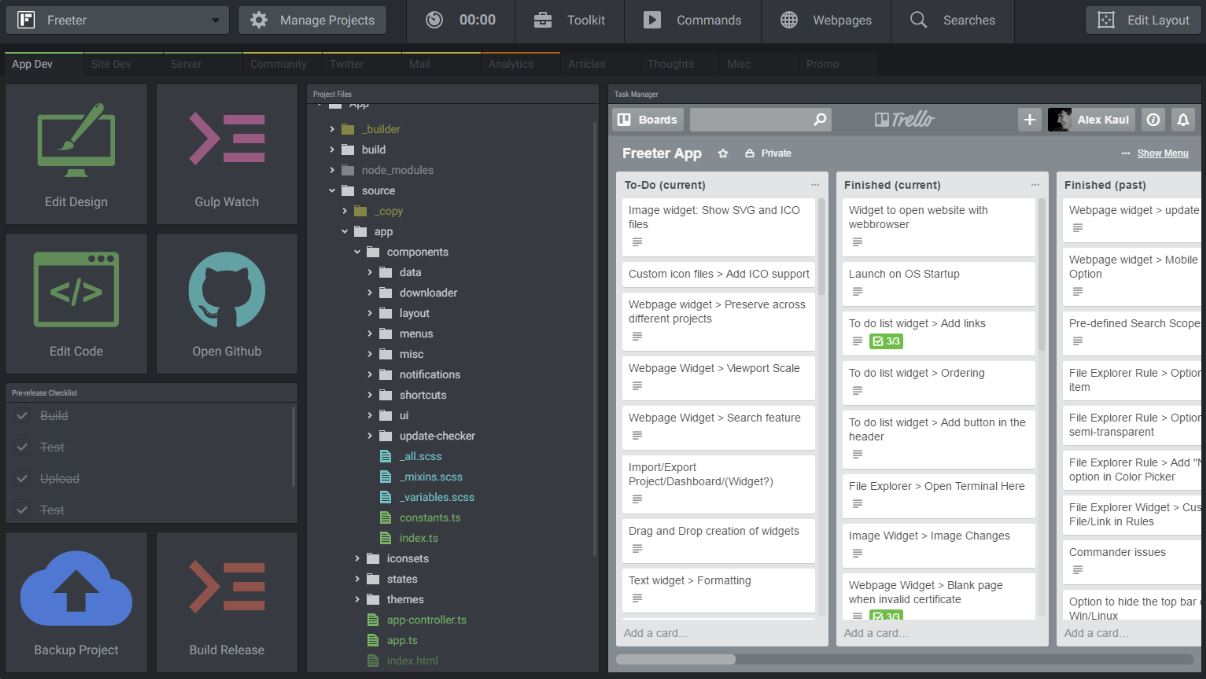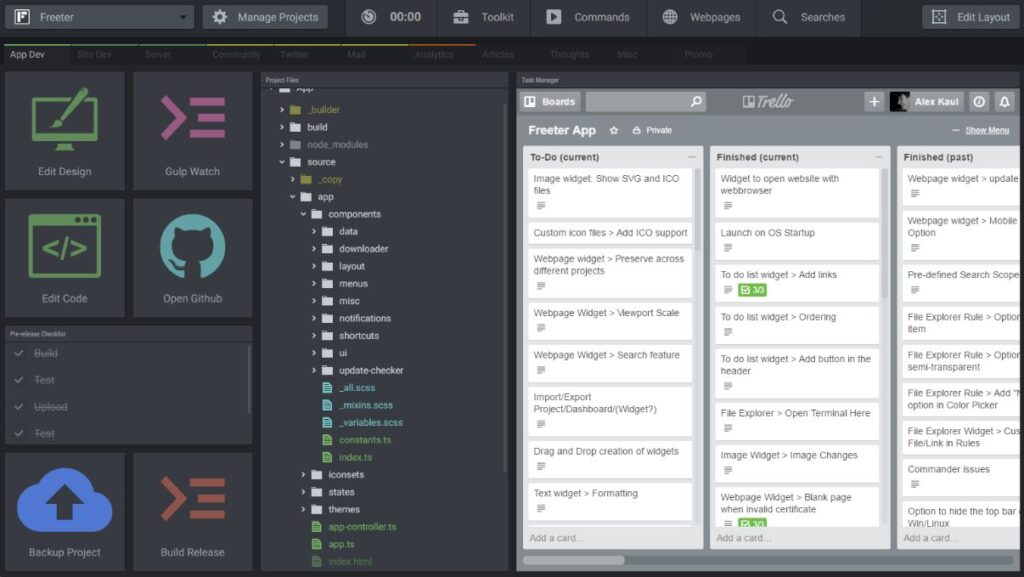 Freeter is a dashboard based project management tool. It helps you set up workflows for different projects and manage tasks you usually do with different apps. The dashboard lets you manage everything from doing Google search to executing command lines from one dashboard.
Freeter is essentially a free product, but Pro version of the product is available for $29 flat.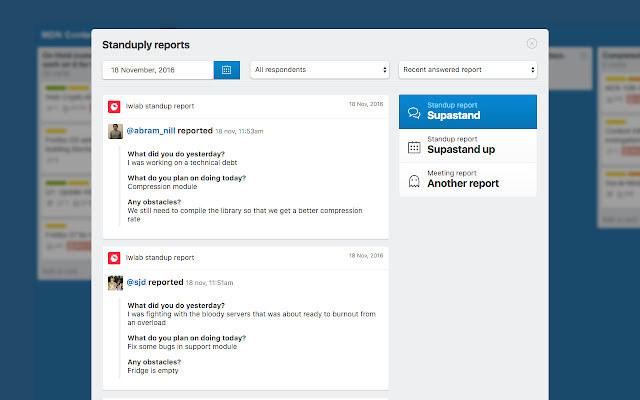 Standuply is a chat bot that helps you organize daily meetings when everyone's busy schedules make it hard to synchronize your meetings. The bot send questions to each participant and delivers a written report of the answers to your slack chat or email. In addition to text, employees can send video and audio files. That way no one has an excuse to miss a meeting ever again.
Standuply is free for up to 3 users, paid plans start from $1.5/month per user. A free 30-day trial is also available without the need for a credit card.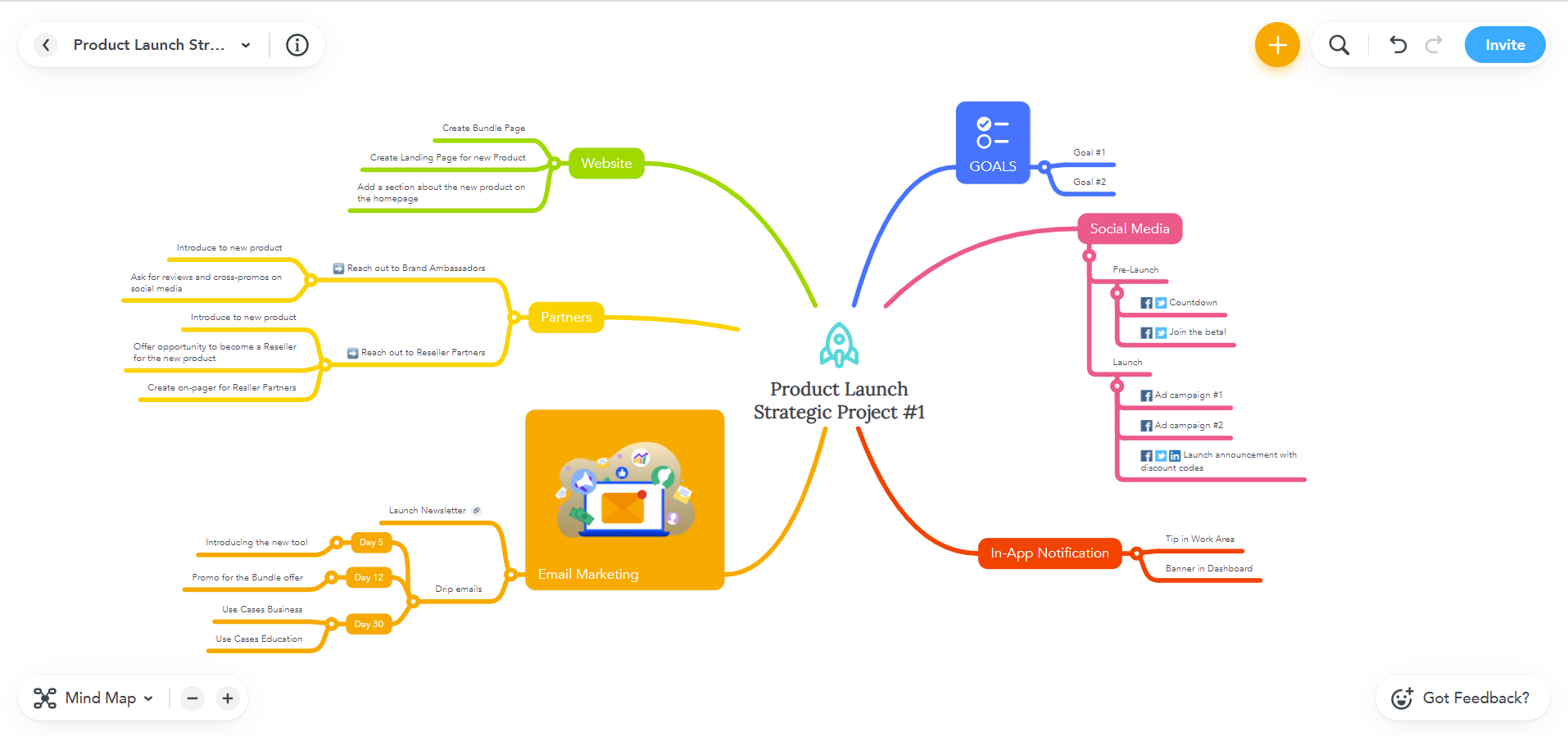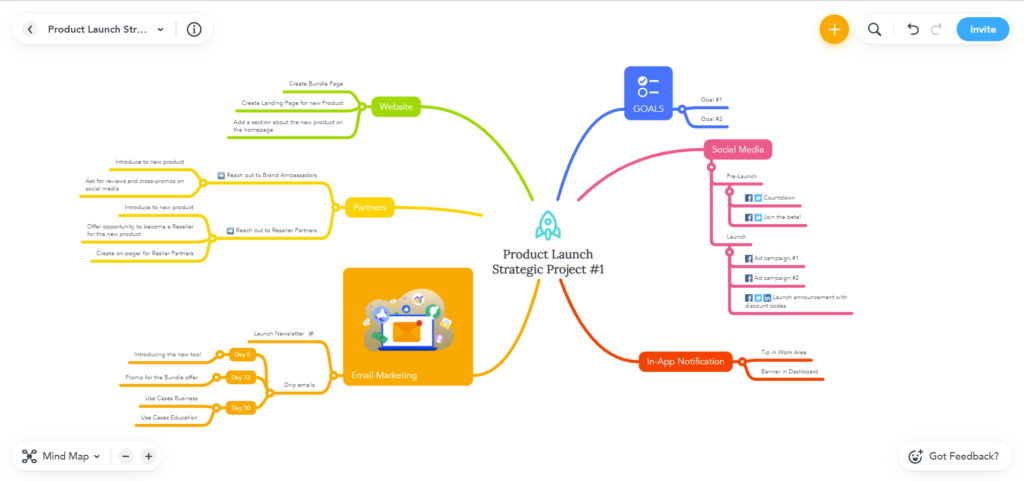 MindMeister is an online web based tool to visualize and share your ideas with beautiful mind maps. It lets you use mind maps as a project management tool by letting you assign tasks, set priorities, and set deadlines with a simple widget. You can share all of the maps with your co-workers and collaborate with your team.
MindMeister basic version is available for free, a solution for teams starts at €8.25/month flat.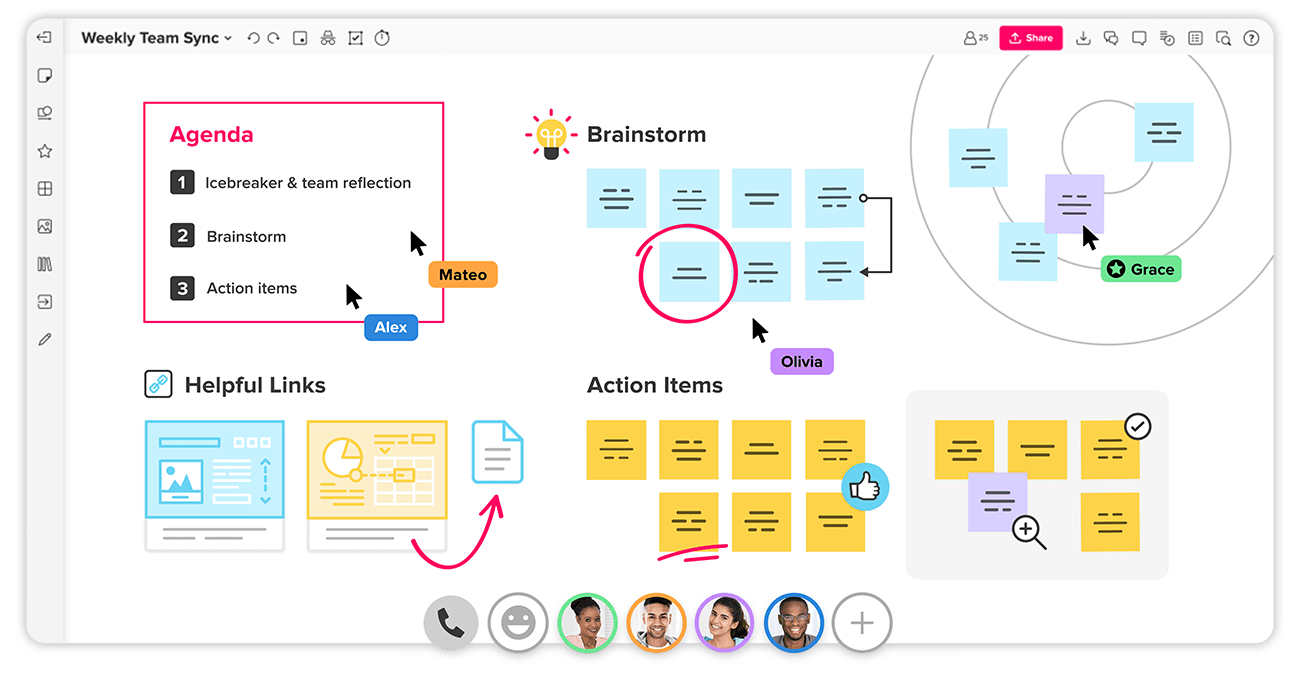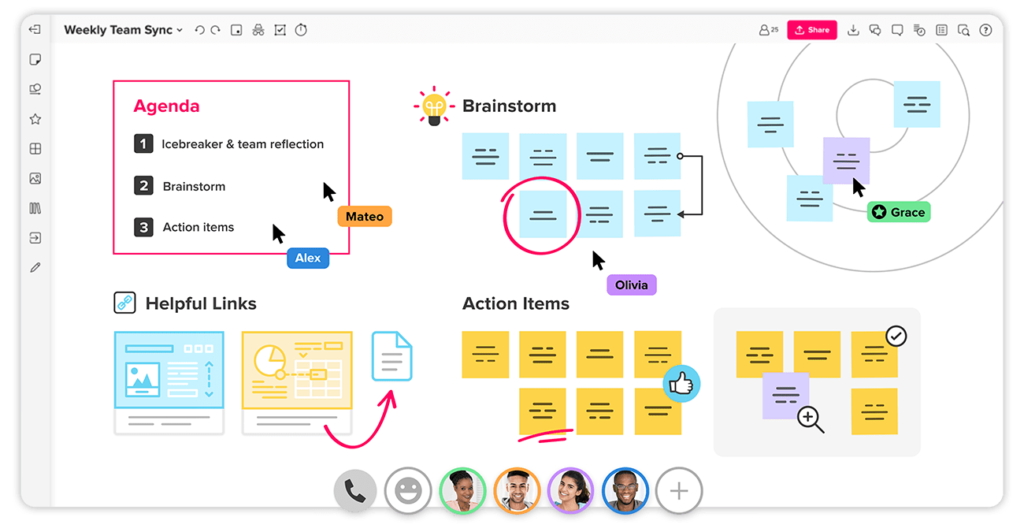 Mural is an easy to use online whiteboard for creative work. It lets you share notes, pictures, videos, and drawings to manage work in remote teams. It is a cloud based system that works on all devices and empowers your remote designers to work together.
Mural has a basic plan for free for unlimited users but with limited functionality. For extra functionality, the pricing starts at $9.99/month per user.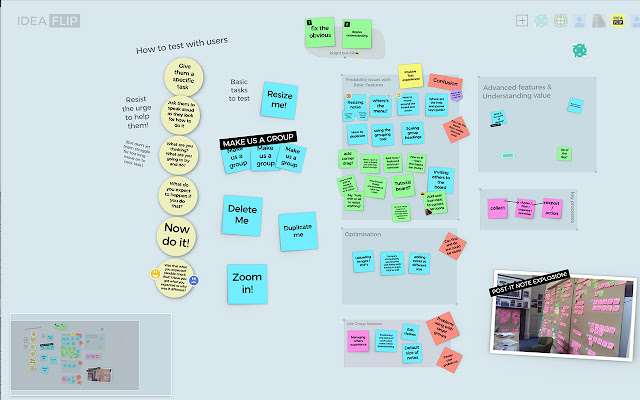 Ideaflip is an online brainstorming application that is meant for sharing ideas on the go. They work well for remote teams and they also help to collect ideas in an office environment without having a separate meeting.
Ideaflip has a free plan for personal use. Plans directed towards team usage start from $6/month per user.
Internal communication tools must fill a need.
All these internal communication tools have a potential to improve your company's or team's organizational communication. Which one to use, depends on your specific needs as in the end, the needs of every organization are different. And when choosing the right tool for you, you must make sure there's a good fit.
In addition to features, it is important to check out the customer support of the tool you're considering. In addition, what do your employees think of it? Are you getting everything you need?
At Team Compass – we pride ourselves on quality customer support. We make sure we are a good fit for our customers. So, that they can get everything they need. You can try Team Compass right now, to see if this is the right tool for you!